The processor with the aroma of fried chicken: Intel is allegedly preparing a chip Core i9-9900KFC
At the beginning of the year, the company official Intel introduced the Intel Core i9-9900KF and similar models with an unlocked multiplier, but without integrated graphics. Then many users jokingly said that after Intel must produce processors with the suffix "KFC" that would be sent to the known chain of fast food restaurants. But, according to the latest data processor with such a funny name can actually appear on the market.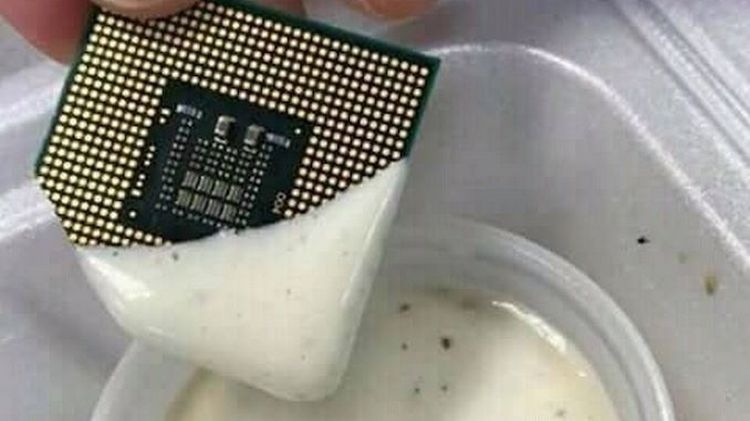 The thing is that the processor is called Core i9-9900KFC mentioned in the list of innovations the latest beta version of the software AIDA64. The developers indicate that their utility is now able to recognize the CPU in the computer. In General there is nothing unusual in the fact that support is not yet available processor has been implemented in the program AIDA64, because the developers need to prepare themselves before the release of the product itself.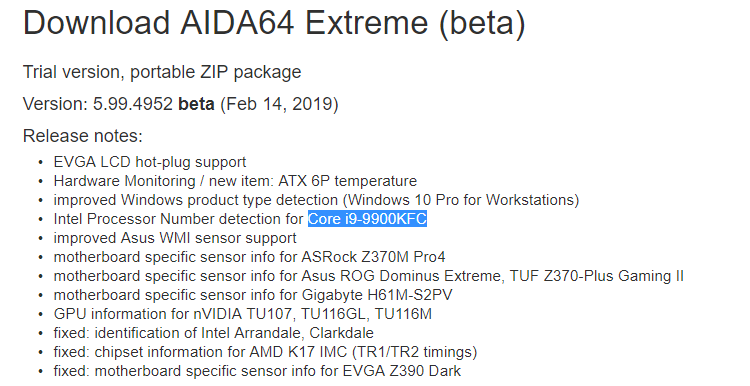 Of course, there is the probability that this is not a new chip, and a trivial typo made by the developers of AIDA64. But what if a valid Intel is preparing a processor Core i9-9900KFC. Number "9900" indicates that it is the older model series with eight cores and sixteen threads. The letter "K" indicates an unlocked multiplier and overclocking. The letter "F" appearing in the names of Intel chips recently, and indicates no built-in graphics processor.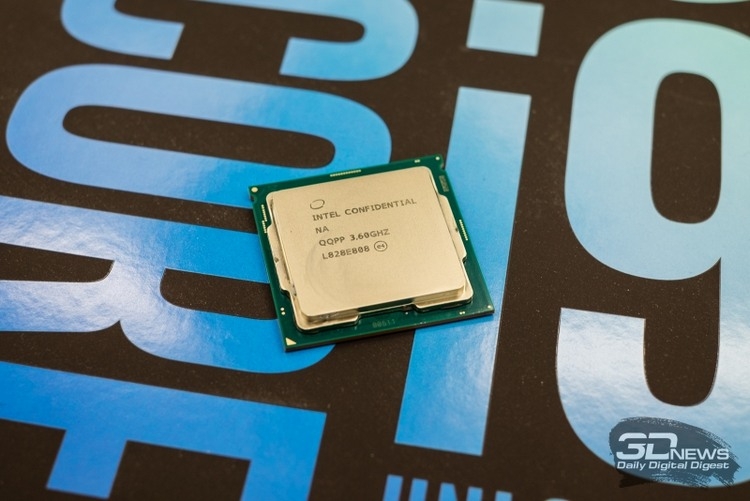 But what could mean the letter "C"? Previously Intel has used the letter in the names of the processors generation Broadwell in order to note the improved onboard graphics and the extra cache eDRAM. A variant with improved graphics immediately eliminated, since the F-series presupposes its absence.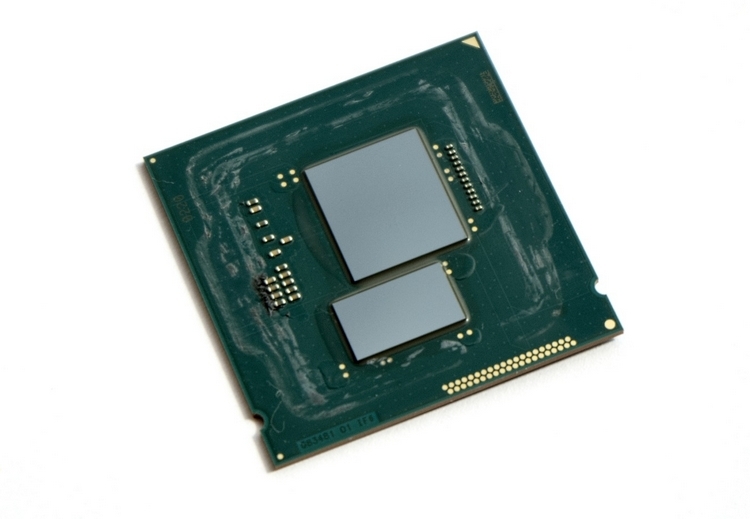 Therefore, it remains the variant with the presence of additional cache. If you remember the tests of Broadwell processors, the memory eDRAM was mainly provided improved performance for integrated graphics. However, in some other tasks from the additional cache was good. Will be interesting to see what advantages Intel will be to attribute memory eDRAM in the case of Intel Core i9-9900KFC if it will be released actually.
Source: 3Dnews.ru