The developer returned money to investors because of the sales of the game exceeded his expectations
Many players belong to the folk financing with a share of suspicion, considering that the developers can deceive investors. These fears are not unfounded: crowdfunding platforms do not guarantee the fulfillment of the promises, and fraud are not insured by any one contributor. Dishonest game creators on Kickstarter has already gained a lot, but there are amazing examples of generosity that can change the perception of this method of financing. For example, recently the author of the urban
simulator, Rise to Ruins Raymond Doerr (Doerr Raymond) decided to return money to investors — and even double up simply because the game was more successful than he expected.
Rise to the Ruins was released in early access on Steam October 27, 2014 and remains there until now. Funds for development were collected on Kickstarter (a little more than $10 thousand), but on 5 December 2017, the author decided to start collecting donations via Patreon — as he explained, "for a rainy day". Although collecting was not too large (monthly users were transferred to the score of the game for $175-250), the developer decided to return them because the game is sold. If you believe SteamSpy, strategy counts from 200 thousand to 500 thousand owners in Steam (in Russian segment it costs 249 rubles).
"After careful calculations, I decided to close the page on Patreon, wrote Dorr. The reason is that revenues Rise to Ruins with more than cover my living expenses and contents SixtyGig Games, which is now experiencing not the best times. I feel that in such a situation is to take money from you is wrong. I have always appreciated your support and thank you for all the donations, feedback and, of course, for the fact that you bought my game."
According to the developer, over the past six months the game has brought excellent profit that continues to grow. All users who want to get back his donation (double the size), you need to send Dorra a message on Patreon with PayPal data. For those who have no wallet in this system, it offers gift cards Steam. Dorr also explained that cannot return donations to Kickstarter investors, although "one would like to do it."
"Please don't think I'm doing something bad, he said. — I really appreciate your help. It's actually very good, because Rise to Ruins became so successful that the page I opened to collect money for a rainy day, don't need anymore".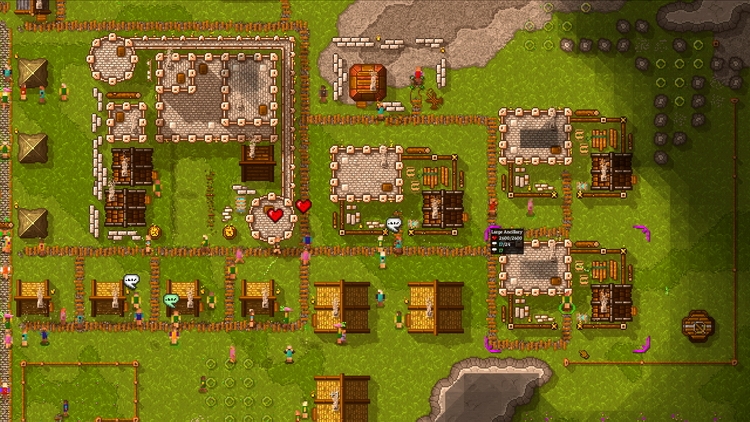 Investors appreciated the generosity of the developer, and many of them have left the necessary information for the refund directly in the comments on Patreon. However, some asked John in return to give them a copy of the game, which can be given to each, while others had refused the proposal, noting that wouldn't spare any extra money for such a project. For these donations the Creator of the game was immortalized contributors to the game itself — for example, in the form of a pet — which, they believe, is more valuable than the ability to return the money.
Rise to Ruins has very positive reviews on Steam (positive amount to 91 % of all reviews, more than 2,5 thousand). Users celebrate her incredible ability to captivate (some spent hundreds of hours), great attention to detail and nice graphics. One of the buyers admitted that they found it "all wanted to get in urban simulation".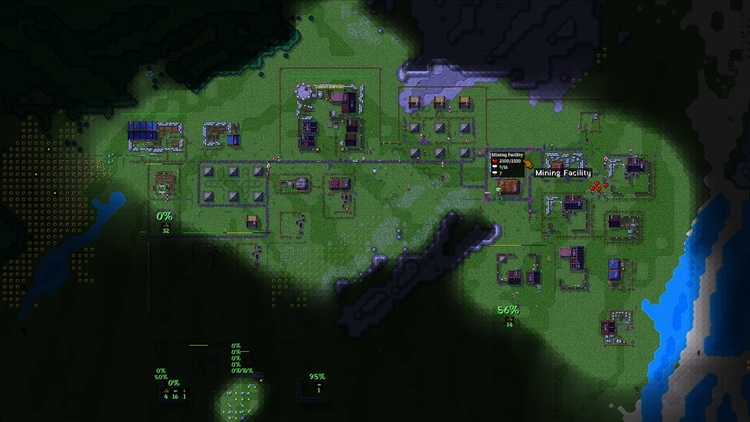 The game is inspired by a real-time strategy games of the nineties, such as Settlers, and has elements of tower defense and survival. Its purpose Dorr calls connection "the depth and complexity of traditional simulators, the construction of the village with fun simulations of God and simplicity of real-time strategy". Now the game has three modes: "Survival" (hardcore), "Sandbox", which is the easiest way to experiment with game mechanics and balanced "peace". In the description the developer said that the Rise to Ruins does not contain any additional DRM system, because it rejects the system of protection against piracy, and all content updates are free.
Until the developer can say when Rise to Ruins will leave early access. However, he promises to support the strategy of free content "as long as it will play". In the full version he plans to add a random card generators, many new maps and monsters, fan sites (including, perhaps Russian, which is only available as a modification) and other features.
Source: 3Dnews.ru