Intel Core i5-9400F without integrated graphics, is already sold in Russia
In early January, Intel introduced its new Core processors, F-series, which are characterized in that they have hardware disabled built-in graphics processor. And now the new gradually began to be sold, including in Russia.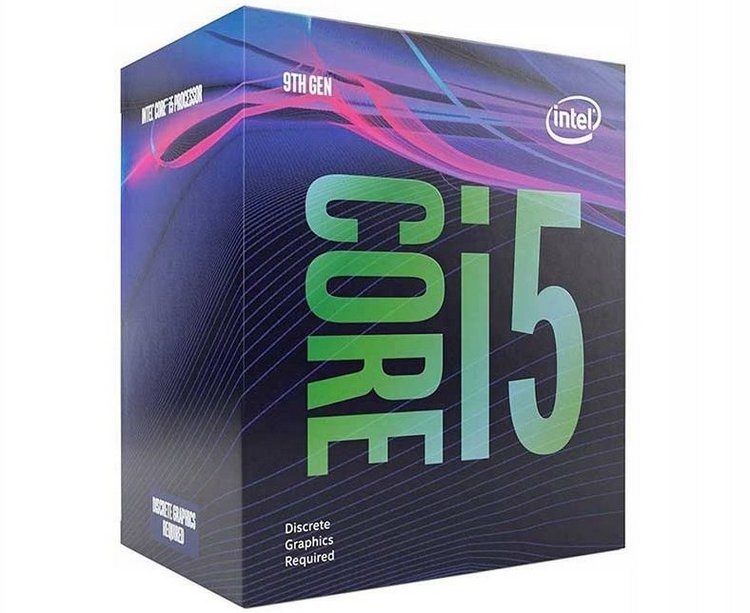 In some large Russian Internet-stores now you can order Intel Core i5-9400F. This six-core chip offers at price from 14 500 to 17 500 rubles. At the moment it is the most affordable member of the family Coffee Lake Refresh. For comparison, close to a new processor last generation Core i5-8400, which is only 100 MHz slower and has a built-in graphics, sold in the same stores for about the same price.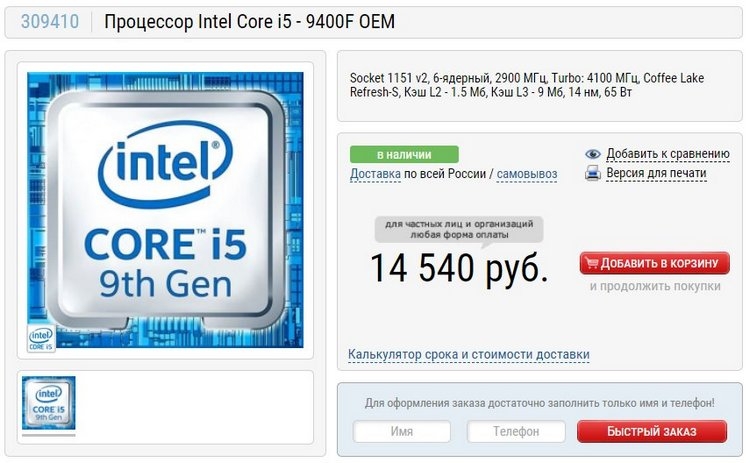 Note that in a short time in Russia to begin sales of other Core processors, the ninth generation without integrated graphics processor. Despite the lack of integrated graphics, the novelty will be sold for about the same price as their "full" counterparts. And it is not the whim of the sellers, and the decision of the company Intel, which set them the same wholesale price as in the usual model. Over time, however, some difference in price between CPUs with and without integrated graphics may appear, but it is unlikely to be significant.
Source: 3Dnews.ru