Established independent heating battery on the Intel and AMD processors
The growth of productivity of computing systems and, consequently, of consumption, the problem of heat dissipation transformered to the problem of its utilization. Additional factors for utilization of waste heat of steel the battle against greenhouse gases and the increase in electricity tariffs. Leaving all the heat generated inside the building for heating, according to the company Qarnot computing can reduce carbon emissions by 78 %.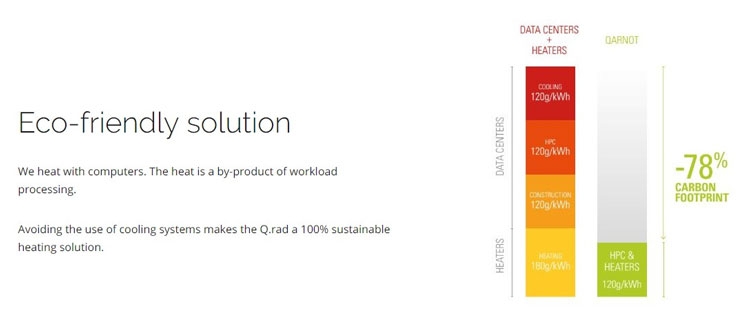 The company Qarnot computing was created in 2010
in France. She specializiruetsya on the supply of server equipment for the data centers and, among other things, delivers solutions for utilization of heat generated in data centers. Such decisions in the market places are realized as the pilot and even successful commercial projects. Another thing that will often bring excess heat outside the server seems to be either impossible or difficult. Fortunately, a number of modern it-technologies is able to create preconditions for the heating of private houses and flats heat produced in the process of performing common server tasks.

Distributed or cloud computing allows install servers outside the traditional data center. Company save on rent and electricity bills, and the servers will move to the apartments of ordinary people. This is how the concept of "smart" home heating system the developers of Qarnot computing. Three-CPU route processor system on a powerful Intel Core i7 or AMD Ryzen 7 externally decorated in the kind of electric radiator, and, in fact, in fact really is.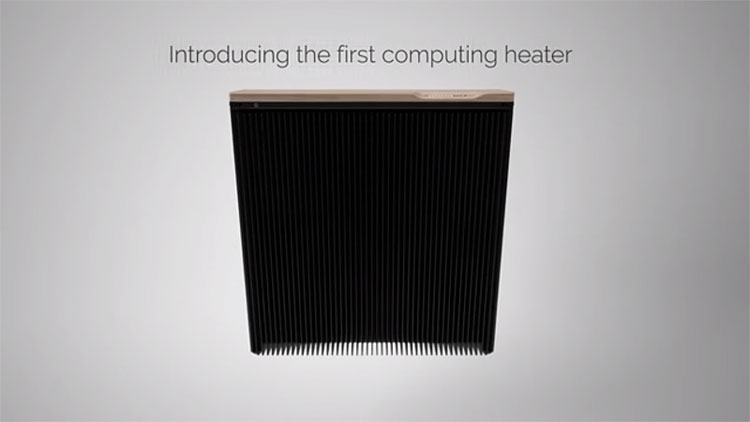 The body of the Q. rad system consists of anodized aluminum. Battery weight — 27 lbs. it Seems, there is more than 15 kg of aluminum, which promises a good inertia of the heating system. Dimensions Q. rad — 650 × 625 × 150 mm. Maximum power — 500 watts. For long winter days and nights for our area is not enough. A better demand would be to minifermy for mining on graphics processors with a total capacity of up to and even in excess of a kilowatt. It would be warm and profitably. Heat removal from processors and system apparently passive, as claimed noise level of 0 dB. The heating temperature can be set manually on the touch panel built into the trim strip from valuable breeds of a tree.
The radiator has built-in sensors of temperature, humidity, pressure and light. The system reacts to human presence and can run the program with flexible settings. The company promises "smart and soft" heating of the room. Communication capabilities radiators is Wi-Fi and Gigabit Ethernet. Battery management is available through a smartphone application. Power supply — 220 or 110 V. While this conceptual development, the price of which is not defined. For the promotion of such decisions requires a coordinated effort of developers and owners of data centers. But the future is here, Yes.

Source: 3Dnews.ru