Review TCL Plex: the first smartphone under its own brand
Company TCL, which owns the brands Alcatel, Blackberry, and Palm, all of a sudden decided to release a smartphone under its own brand. It acts decisively and quickly – the smartphone TCL Plex was introduced in early autumn at the IFA 2019, but he is now available for sale in Russia, after has long been known TVs of this brand. By the way, from smartphone and TVs have one thing in common – perfectly set up screen. At least that is what the company emphasizes in its materials. Well, this time
we'll check — in last time we tested a lot of smartphones with gorgeous displays (Max Pro iPhone 11, iPhone 11, Huawei Mate 30 Pro), so the comparison is definitely there with it.
It is no secret that the debut of any product from any manufacturer is always perceived with great skepticism, is evident from the first comments to the TCL Plex in the online stores. Unfortunately, we don't know yet how will evolve the smartphone TCL and will it develop at all. But by itself, it is the first representative definitely deserves attention. In addition to the qualitative screen it offers a triple chamber with a 48-megapixel sensor Sony IMX582 in the title role, the average power of the platform Qualcomm Snapdragon 675 and a number of extremely rare for Chinese producers of software chips. So let's find out whether all this is 19 990 rubles, which from the start asking for TCL Plex.
Specifications
TCL Plex
Realme 3 Pro
Realme XT
8X Honor
Nokia 7.1
Display
6.53 inch, IPS, 1080 × 2340 (19,5:9), 395 ppi; capacitive multi-touch
6.3 inch IPS, 1080 × 2340 (19,5:9), 409 ppi; capacitive multi-touch
6.4 inch, Super AMOLED, 1080 × 2340 (19,5:9), 402 ppi; capacitive multi-touch
6.5 inch, IPS, 2340 × 1080 pixels, 396 ppi capacitive, multi-touch
5.84 inch, IPS, 2280 × 1080 pixels, 432 ppi capacitive, multi-touch
Safety glass
Corning Gorilla Glass 3
Corning Gorilla Glass 5
Corning Gorilla Glass 5
no data
Corning Gorilla Glass 3
Processor
Qualcomm Snapdragon 675: eight cores (2 × Kryo 460 Gold, 2.2 GHz and 6 × Kryo 460 Silver, 1.7 GHz)
Qualcomm Snapdragon 710: eight cores (2 × Kryo 360 Gold 2.2 GHz and 6 × Kryo 360 Silver, 1.7 GHz)
Qualcomm Snapdragon 712: eight cores (2 × Kryo 360 Gold, the 2.3 GHz and 6 × Kryo 360 Silver, 1.7 GHz)
HiSilicon Kirin 710: eight cores (4 x Cortex-A73 processor 2.2 GHz + 4 x Cortex A53, frequency of 1.7 GHz)
Qualcomm Snapdragon 636: eight cores (8 × Kryo 260 processor 2.2 GHz)
Graphics controller
Adreno 612
Adreno 616
Adreno 616
Mali-G51 MP4
Adreno 509
RAM
6 GB
4/6 GB
4/6/8 GB
4/6 GB
3/4 GB
Flash memory
128 GB
64/128 GB
64/128 GB
64/128 GB
32/64 GB
Memory card support
microSD
microSD
microSD
microSD
microSD
Connectors
USB Type-C, mini-Jack 3.5 mm
microUSB 2.0, mini-Jack 3.5 mm
USB Type-C, mini-Jack 3.5 mm
USB Type-C, mini-Jack 3.5 mm
USB Type-C
SIM card
Two nano-SIM
Two nano-SIM
Two nano-SIM
Two nano-SIM
Two nano-SIM
Cell 2G connection
GSM 850/900/1800/1900 MHz
GSM 850/900/1800/1900 MHz
GSM 850/900/1800/1900 MHz
GSM 850/900/1800/1900 MHz
GSM 850/900/1800/1900 MHz
3G cellular communications
HSDPA 800 / 850 / 900 / 1700 / 1900 / 2100 MHz
HSDPA 800 / 850 / 900 / 1700 / 1900 / 2100 MHz
HSDPA 800 / 850 / 900 / 1700 / 1900 / 2100 MHz
HSDPA 800 / 850 / 900 / 1700 / 1900 / 2100 MHz
HSDPA 800 / 850 / 900 / 1700 / 1900 / 2100 MHz
Cellular 4G
LTE Cat. 6 (400/75 Mbit/s), ranges 1, 3, 5, 7, 8, 20, 28, 38, 40
LTE Cat. 6 (400/75 Mbit/s), ranges 1, 3, 5, 8, 38, 40, 41
LTE Cat. 12 (600/50 Mbps), ranges 1, 3, 5, 8, 38, 40, 41
LTE Cat. 4 (150/50 Mbit/s), ranges 1, 3, 7, 8, 34, 38, 39, 40, 41
LTE Cat. 6 (300/75 Mbit/s), ranges 1, 3, 5, 8, 38, 40, 41
Wi-Fi
802.11 a/b/g/n/ac 2.4/5 GHz
802.11 a/b/g/n/ac 2.4/5 GHz
802.11 a/b/g/n/ac 2.4/5 GHz
802.11 a/b/g/n 2.4/5 GHz
802.11 a/b/g/n/ac
Bluetooth
5.0
5.0
5.0
4.2
5.0
NFC
There
No
There
There
There
Navigation
GPS, A-GPS, GLONASS
GPS, A-GPS, GLONASS
GPS, A-GPS, GLONASS
GPS, A-GPS, GLONASS
GPS, A-GPS, GLONASS
Sensors
Light, proximity, accelerometer/gyroscope, magnetometer (digital compass)
Light, proximity, accelerometer/gyroscope, magnetometer (digital compass)
Light, proximity, accelerometer/gyroscope, magnetometer (digital compass)
Light, proximity, accelerometer/gyroscope, magnetometer (digital compass)
Light, proximity, accelerometer/gyroscope, magnetometer (digital compass), barometer
Fingerprint scanner
Is back
Is back
There is, built into the screen
Is back
Is back
The main camera
Triple module: 48 MP, ƒ/1,8 + 16 MP, ƒ/2.4 GHz + 2MP, ƒ/1,8, phase detection autofocus, led flash
Double module: 25 MP, ƒ/1,7 + 5 MP, ƒ/2.4 GHz, phase detection autofocus, led flash
Quadruple module: 64 MP, ƒ/1,8 + 8 MP, ƒ/2,3 + 2 MP, ƒ/2.4 GHz + 2MP, ƒ/2,4, phase detection autofocus, led flash
Double module: 20 MP, ƒ/1,8 + 2 MP, ƒ/2.2, and phase detection autofocus, led flash
Double module: 12 MP, ƒ/1,8 + 5 MP, ƒ/2.4 GHz, phase detection autofocus, dual-led flash
Front camera
24 MP, ƒ/2.0, no autofocus, no flash
25 MP, ƒ/2.0, no autofocus, no flash
16 MP, ƒ/2.0, no autofocus, no flash
16 MP, ƒ/2.0, autofocus, no flash
8 MP, ƒ/2.0, no auto focus, with flash
Food
Removable battery: 14,52 W⋅h (3820 mA⋅h, 3.8 V)
Removable battery: of 15.39 W⋅h 4045 mA⋅h, 3.8 V)
Removable battery: 15,2 W⋅h 4000 mA * h, 3.8 V)
Removable battery: 14,25 WH (3750 mAh, 3.8 V)
Removable battery: 11,63 W·h (3060 mAh, 3.8 V)
Size
Of 162.2 × 76,6 × 8 mm
156,8 × 74,2 × 8.3 mm
Space of 158.7 × 75,2 × 8.6 mm
Of 160.4 × 76,6 × 7.8 mm
149,7 × 71,2 × 7,99 mm
Weight
192 g
172 g
183 g
175 g
160 g
Protection case
No
No
No
No
No
Operating system
Android 9.0 Pie shell ColorOS 6
Android 9.0 Pie shell ColorOS 6
Android 9.0 Pie shell ColorOS 6
Android 8.1 Oreo, shell EMUI
Android 8.1.0 Oreo
Current price
19 990 rubles
15 990 / 17 990 rubles
20 990 rubles
12 290 rubles
16 from 880 rubles
Design, ergonomics, software
It's amazing, but if you do not take into account the flagships, I can call TCL Plex one of the most attractive smartphones in 2019. Although in appearance no frills, complicated machine remarkably perfectly and succinctly. The body is not the most compact display here has a diagonal of 6.53 inches, but these dimensions TCL Plex felt very comfortable in the hand, thanks to the small thickness and smooth the fillets back on the perimeter.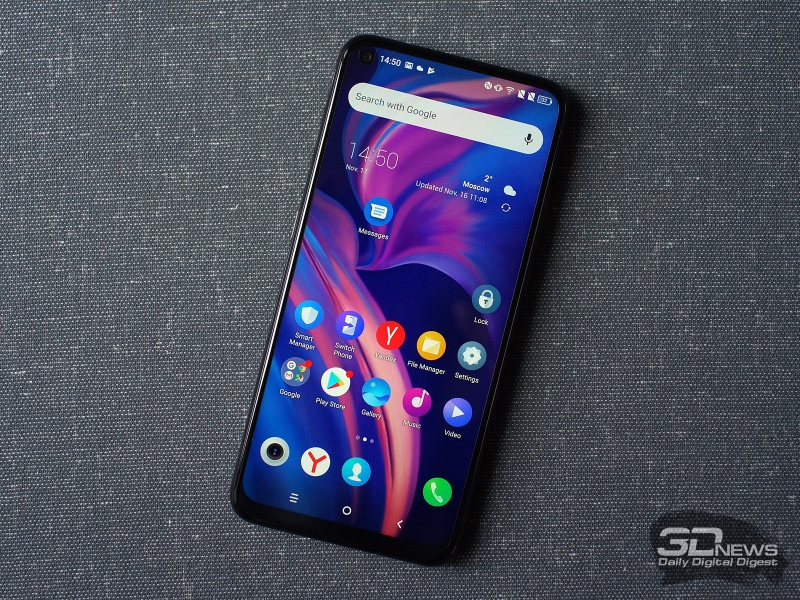 Some Galaxy Note 10 or the iPhone Xs Max was always afraid to drop it, TCL Plex – no, although the body had the same glossy and slippery. And it's not the strength of the case, or price (although, perhaps, the price here is also plays a role), and the ratio of the size and weight of the apparatus. Color variations available: black (Obsidian Black) that you see in all the photos here, and white (Opal White). In both cases the shades are very complex and heterogeneous – and-white streaked with pearl and resembles the color of Samsung Galaxy S10. Black smartphone is poured in exactly the same way, creating even more shades. And most importantly – it looks really cool and expensive. In General, the first impression from the exterior TCL Plex – the most positive.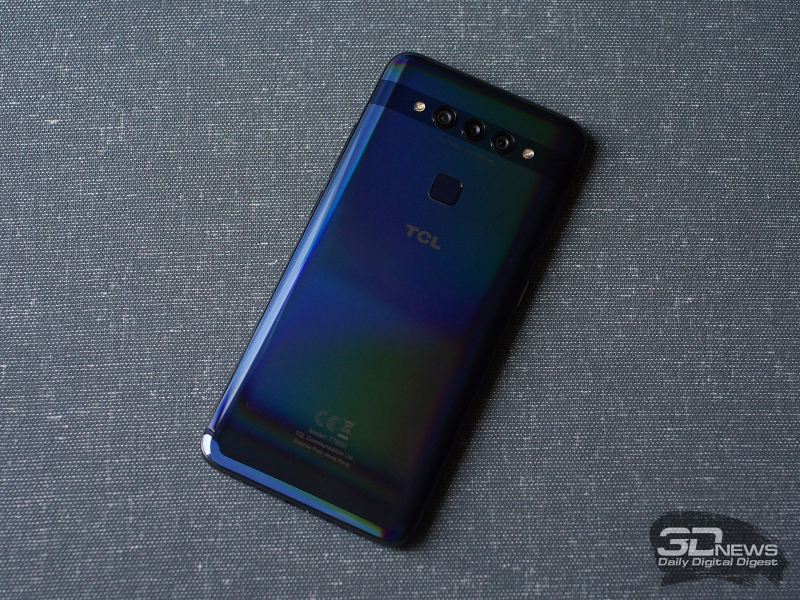 But if you look closely, you can see typical Chinese artifacts – too large and ridiculous inscription with information about the factory on the back cover, and specifications built-in cameras, is written along the line of lenses. Of course, this does not make the smartphone worse from a functional point of view, but these things still allow to judge about the pedigree of almost any smartphone.
Almost the entire front side of the housing occupied by the display, which, fortunately without cut"bangs". Grating voice dynamics narrowed to a thin black bar on top, and the front camera placed in the round cutout in the top left corner. However, the question of what is best — "bangs" or "hole" remains open.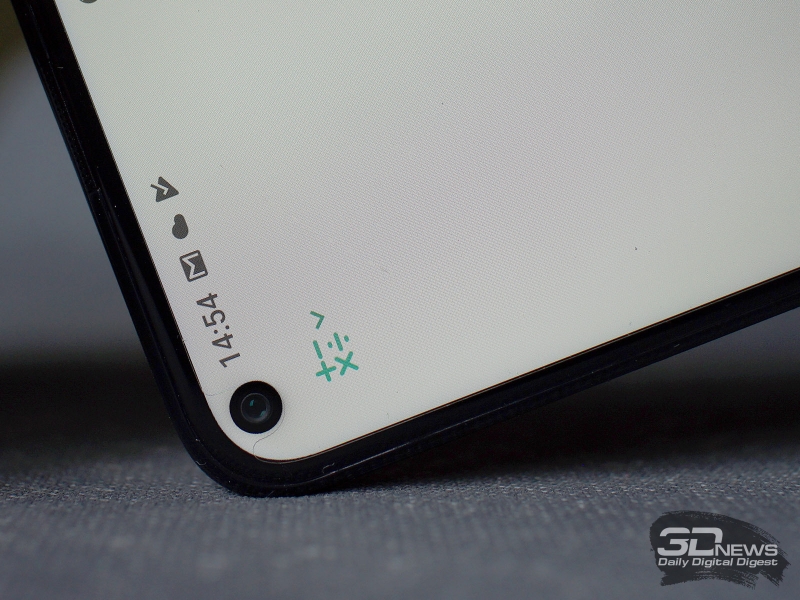 Front and back side of the case is made of high quality tempered glass with oleophobic coating. By the way, because of the large amounts of glass case TCL Plex was so heavy – 192 grams. If he moreover, the perimeter frame was metal, it could be even more weighty. Fingerprints on a dark case, of course, visible, but even if you use TCL Plex without a case (which, incidentally, is in the scope of delivery), you don't have to clean it every day, maximum once a week.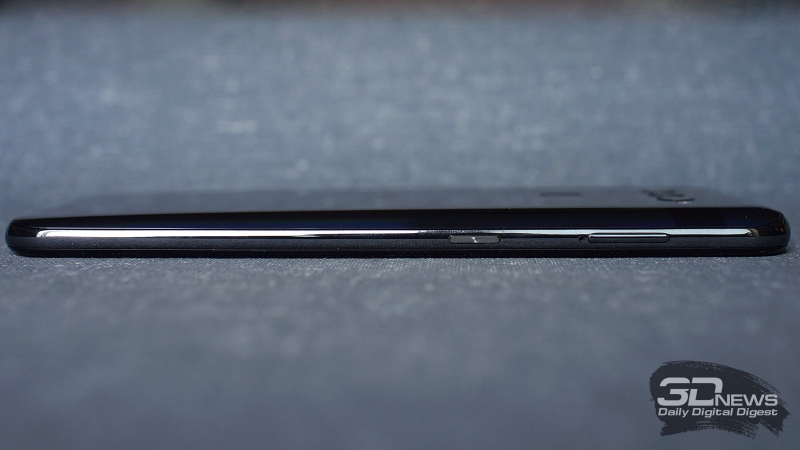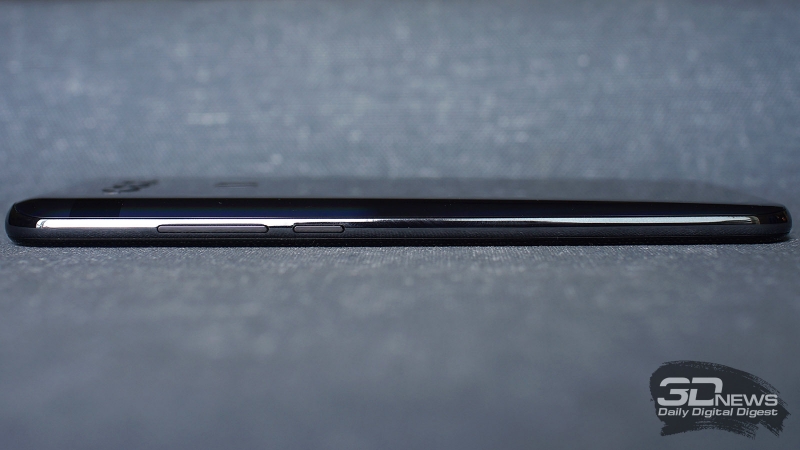 In terms of controls and connectors the debut smartphone from TCL looks quite traditional. From the bottom we have the USB type-C, on the top end – mini-Jack, which company thanks on behalf of all fans wired headphones. On the right side is located the volume rocker and the power button. On the left a slot for SIM-cards and microSD cards, and a separate button that can be customized to meet your needs. In the settings there are three options of use, single tap, double tap and long hold on each of which you can "hang" the launch of a specific application (any of those available) or perform a specific function (to make a screenshot, scan a QR code, include a flashlight, voice recorder and so on). Very simple, very comfortable, and it's amazing how rarely such an element is found in smartphones.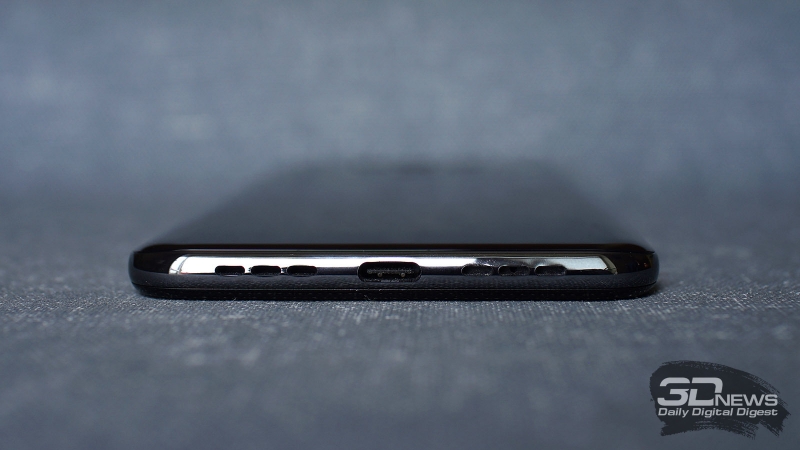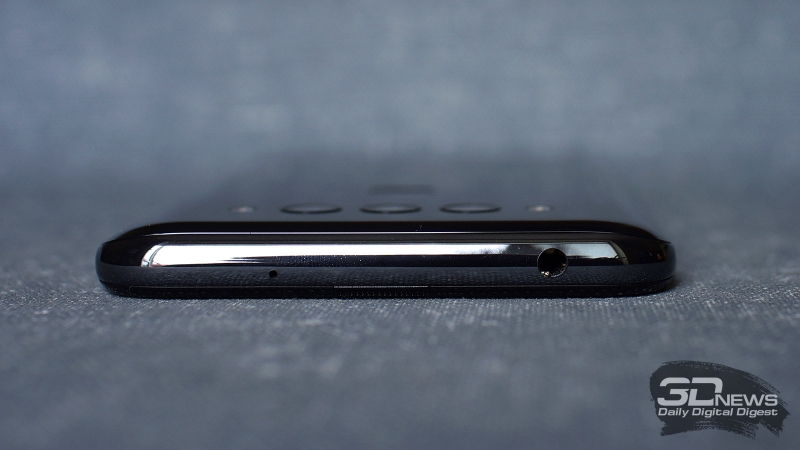 We should also mention the performance of the built-in cameras. On the rear panel there are three of them, all of them are located horizontally in a row. None of the cameras does not protrude above the surface of the body, which is also quite rare. There is also the fingerprint scanner working quickly and accurately. Normally I could find fault with its location at the rear, but in TCL there is also a Plex unlocking by face recognition, so in fact to use the fingerprint scanner very often.
In the role of the operating system is Android 9.0 Pie with small interface changes and add-ons. All Google services, including Google Pay are available – so no problem using TCL Plex does not arise.
Can't even complain about the excessive number of preinstalled applications, this is typical of Chinese manufacturers. Rather, some software on the smartphone is still there, but it is as utilitarian and unobtrusive (compass, voice recorder, app for FM radio, file Manager and so on).
Display and sound
It's time to get rid of the low requirements screens cheap smartphones – we already had many examples of good IPS and even OLED-matrix in smartphones less than 30 thousand rubles. Although the displays are organic LEDs are becoming more affordable and increasingly popular, many prefer IPS displays.
TCL initially relies on the quality of the screen and promises a perfect setting of color. Well, according to subjective impressions, the display is really good. The only thing that can be a little confusing, is relatively low resolution with large diagonal: 2340 × 1080 pixels and 6.53 inches respectively. Pixel density at this ratio is approximately 395 dpi.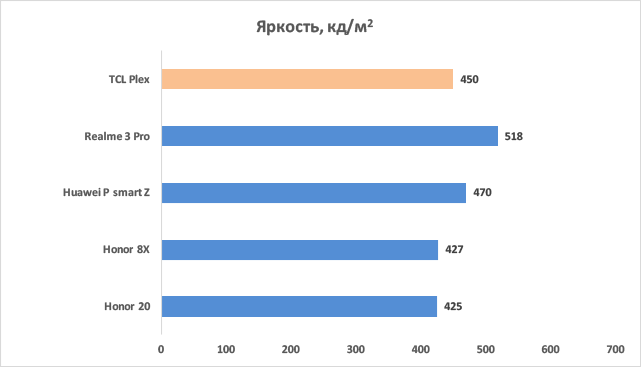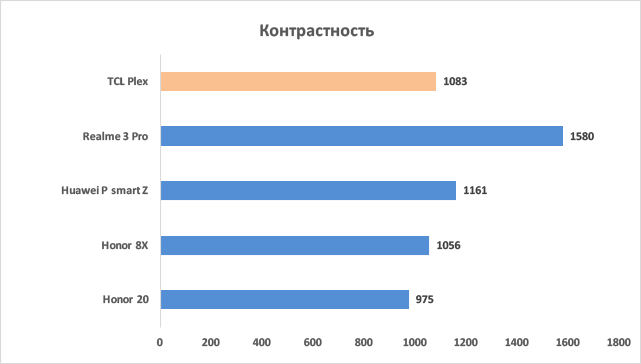 The brightness performance is not a record — high 450 nits, but this is consistent with the standards of IPS-displays. Contrast is quite good, the values of 1083:1 will be enough for you to read a screen in bright sunlight was quite comfortable.
In the settings you can choose one of two modes – Standard and Vivid. In the first case you will get more honest, but visually less bright color, the second slightly twisted saturation. It is also possible to include the dynamic change of the color temperature depending on the external conditions (in a similar way TrueTone technology works on Apple devices) or change it manually. We tested the screen in both standard modes.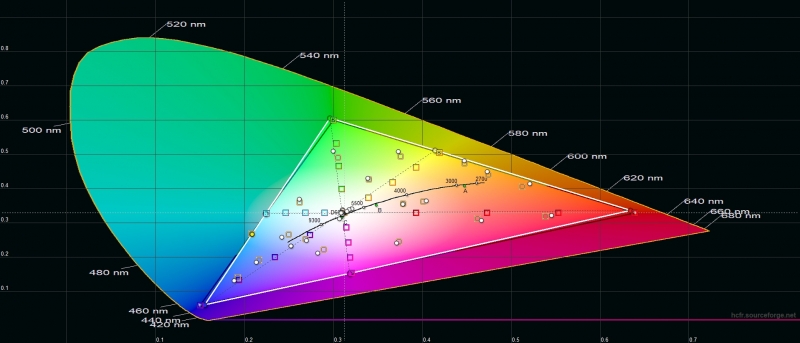 In standard mode color gamut almost perfectly matches the sRGB and Vivid mode becomes much wider. Average gamma in the first case is 2.25 in Vivid to 2.20. This is a very good indicators.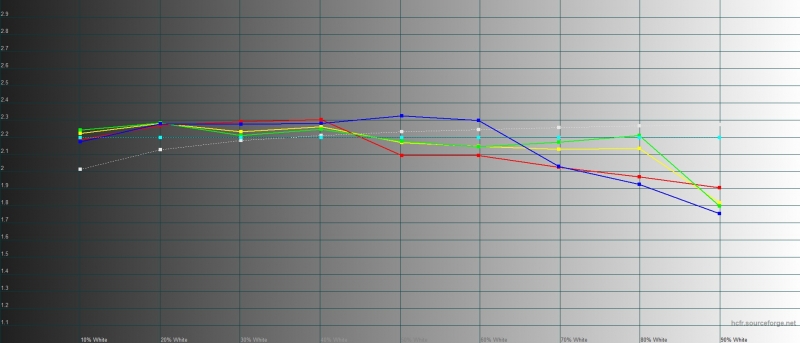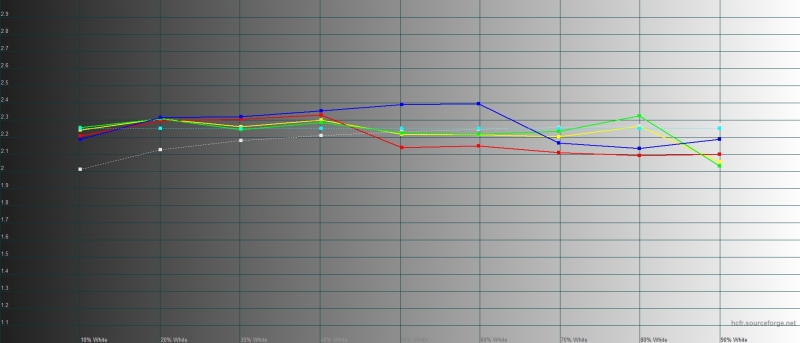 The same can be said about the color temperature. In standard mode, it almost perfectly matches the reference value of 6500 K, and extended slightly out in the "cold" side, but only slightly – approximately to the level of 7500 K. This is also excellent performance.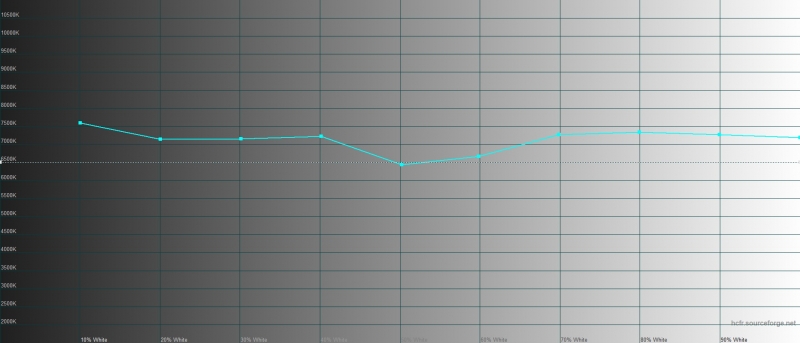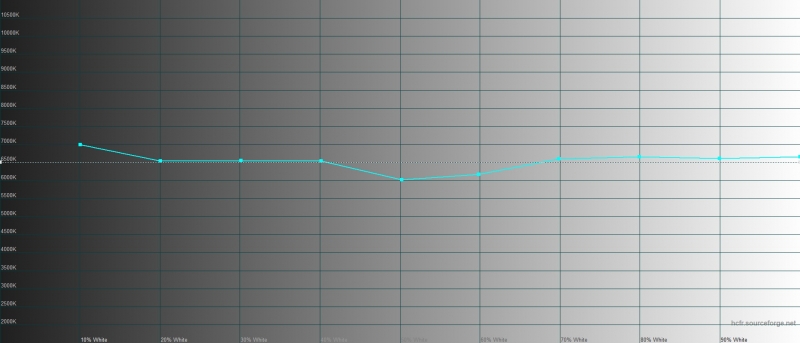 The average deviation of DeltaE Color Checker on a scale that includes the range of colors and shades of gray, the standard mode is 1.72 — an excellent result. When switching to the regime of high saturation the deflection increases to 3.80, which in General is also far from the norm. So the overall conclusion here is very simple: display TCL Plex is set up perfectly – can easily compete with any of the iPhone with IPS screens.
But from the point of view of sound is the debut smartphone from TCL brand does not stand out. A small speaker does not participate in sound reproduction out of the conversation, so when watching video or listening to music you will have to settle for mono sound. However, for functions of alarm that would be enough, but for everything else, there are headphones.
Well, it remains to add that Plex TCL, like many other modern smartphones, uses a system of active noise cancellation during calls. The microphone hole is located on the upper end of the housing that is designed just for this purpose. In very noisy environments it is unlikely to help, but, for example, the noise of public transport within reasonable limits are eliminated, and sound becomes better.
Iron and performance
The dominance of Qualcomm in the market of mobile system-on-chip has led to the fact that we with high accuracy can predict the results of the benchmarks. No intrigue no longer, see the index number of the platform and immediately know what it fits, why not. Thus, we immediately knew that TCL Plex built on the platform Qualcomm Snapdragon 675, which is made for 11-nm process technology and is designed for devices of the middle class and medium price range. Most famous, perhaps, is the Xiaomi Redmi Note 7 Pro. Performance is sufficient not only for surfing, office applications and communicators, but for most games.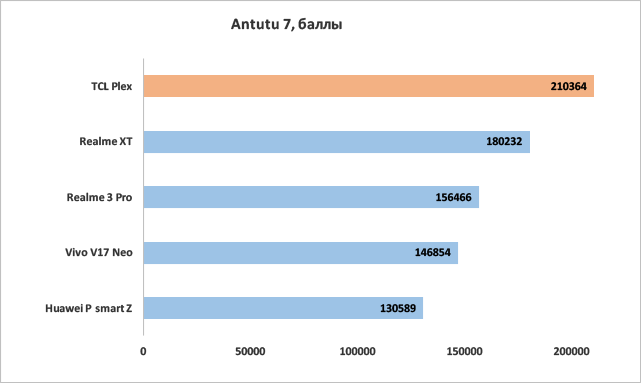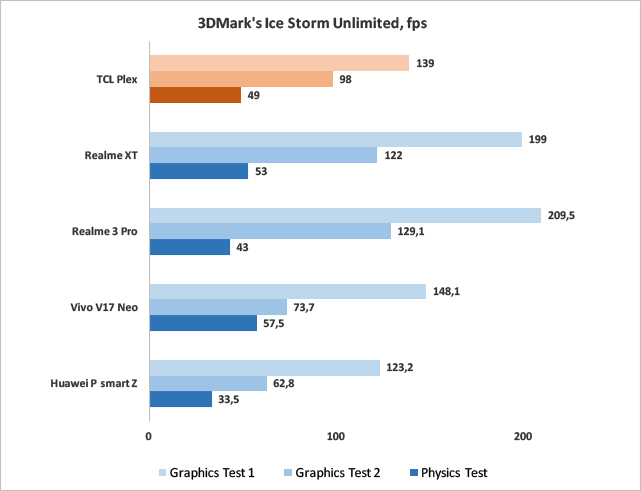 In the tests of 3DMark and GFXBenchmark digit TCL is slightly inferior Realme and Realme XT 3 Pro, but this is not surprising, because they use more powerful chips. What is surprising is that in AnTuTu 7 TCL Plex passes, gaining a solid smartphone for the budget of 210 thousand points.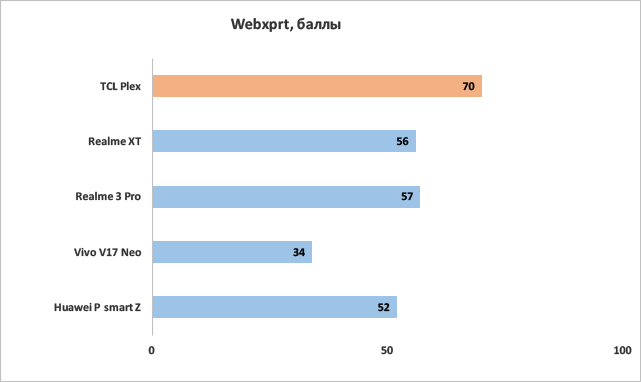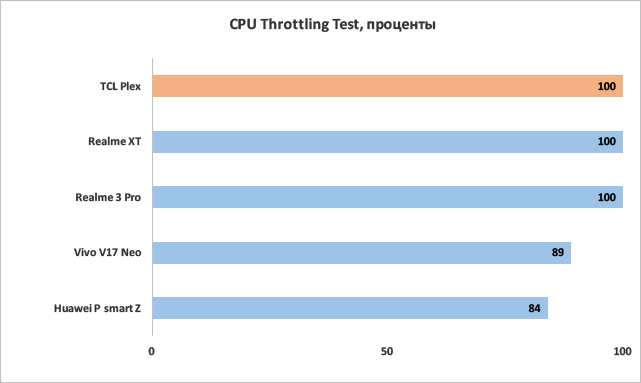 A similar pattern is observed in WebXPRT 3 – TCL Plex bypasses the mentioned device. It is worth noting that we usually use WebXPRT 2015, but this time there was a little confusion with the results, so all figures are for a newer version of the benchmark. It is worth mentioning that the Central processor in TCL Plex is not prone to overheating and throttling. Its maximum frequency is not reduced under load. It is possible that the superiority of the Plex in some tests appears for this reason.
In other tests there were no surprises in the fifth version of Geekbench smartphone nearly reached 1,000 points in multi-core mode, and AI Benchmark, assessing the performance of neural network computing has given a good result in 19 million points.
I note that TCL Plex at the moment there is only one modification – with 6 GB RAM and 128 GB of onboard storage. If you do not abuse the shooting at maximum resolution and does not store all the footage on your smartphone, then this volume will be sufficient for most cases. But it's nice that TCL did not deprive us of the opportunity to increase the memory by microSD card. The smartphone supports media up to 256 GB, inclusive, the slot really combined: it is possible to put either a second SIM or memory card.
Communications and wireless communications
Communication capabilities TCL Plex almost 100% determined by the capabilities of the selected hardware platform. 675 uses the Qualcomm Snapdragon LTE modem X12, which supports the maximum incoming rate at 600 Mbps and download at 150 Mbit/s. However, the manufacturer on the official website says the device of the other figures: 400 Mbit/s for reception and 75 outbound. However, the next set of figures will probably suit most users. Also by itself, the platform does not require the manufacturer to establish, for example, NFC-module. And many Chinese smartphones middling often guilty of his absence, thereby depriving users of the possibility of contactless payment through Google Pay. The good news is that TCL Plex this example should not be — it has NFC and contactless payment works as expected.
The smartphone supports two SIM-cards in mode Dual Standby, since the communication module is one, and the slot for the second SIM card, combined with the expansion slot. Not the most convenient option, frankly, but we have the ability to hot swap any of the SIM cards and memory cards.
Camera
Again we are dealing with a system of three cameras, the main of them again has a prohibitively high resolution. An example of the Realme XT, which had a camera on a 64 megapixel, showed that the meaning of such a high resolution a bit. Yes, you have the option of getting a really large image that can be printed in huge format, but the default images are still saved in the "cut" solution, and who in the end do print the pictures taken on the phone?
We must pay tribute to the TCL is the design of the three lenses on the rear panel looks nice and does not cause any rejection. Additional plus lenses do not protrude beyond the housing and thus a little better protected from damage.
The main module acts Sony IMX582 sensor 48 megapixels, with a lens of 26 mm equivalent and aperture ƒ/1,8. There are stabilization (apparently digital) and fast phase detection autofocus. However, by default, images are saved in the resolution of 12 megapixels, and shooting at full power is only possible with the activation of the corresponding menu item. To make this regime was not always enabled, each subsequent time you start the camera it will revert back to the default settings.
This once again makes us wonder about the feasibility of using sensors such a high resolution in smartphones. Look at the examples of shooting above and try to notice the difference between 12 and 48 megapixels.
Gallery images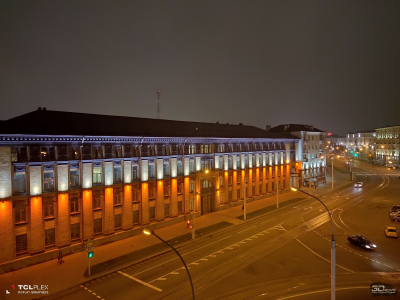 IMG_20191025_204630.jpg
See all images (11)

IMG_20191028_225736.jpg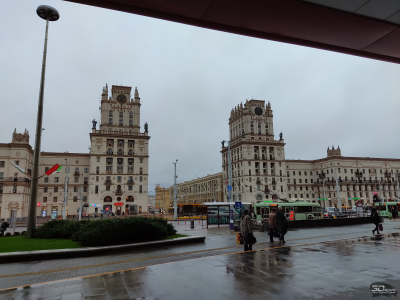 IMG_20191111_091708.jpg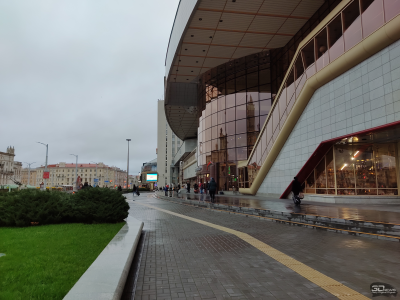 IMG_20191111_091858.jpg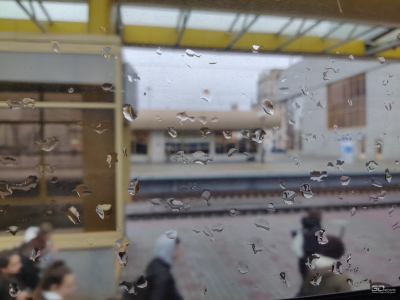 IMG_20191111_092338.jpg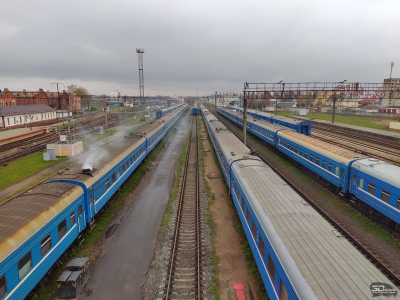 IMG_20191111_140919.jpg

IMG_20191113_102511.jpg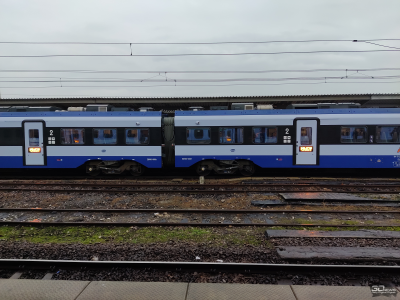 IMG_20191113_102919.jpg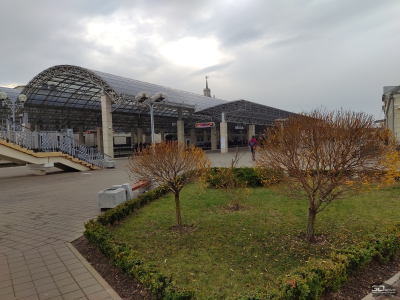 IMG_20191113_145344.jpg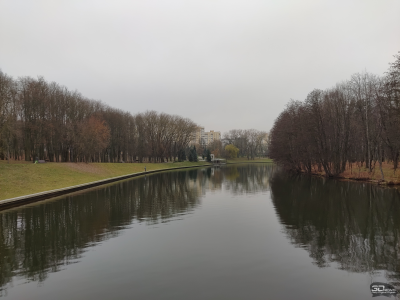 IMG_20191116_162559.jpg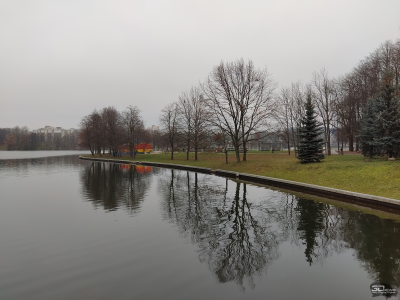 IMG_20191116_162606.jpg
See all
image (11)
The second camera has a resolution of 16 megapixels and twice the wider the angle of view (EFR, 13 mm, aperture ƒ/2.4 GHz). It goes without autofocus, but it is not any significant disadvantage. First, at this focal length the depth of field is so great that you can fix the focus at infinity and get high-quality images. And secondly, this approach is practiced everywhere, even in iPhone 11 wide-angle camera without autofocus.
Gallery of images 2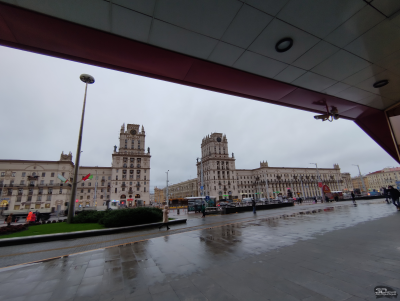 IMG_20191111_091800.jpg
See all images (4)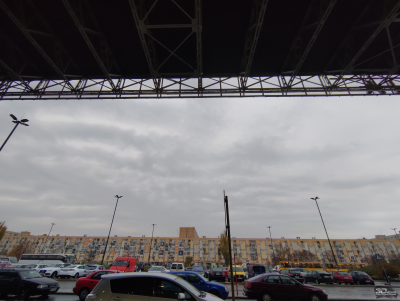 IMG_20191113_102504.jpg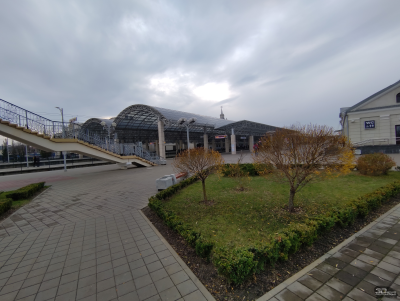 IMG_20191113_145348.jpg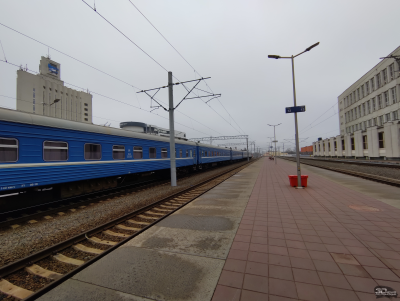 IMG_20191116_124721.jpg
See all
image (4)
A third camera with a sensor of 2 megapixels and aperture of 1.8 acts as a depth sensor, and is also used for video recording in low-light conditions. The shooting interface offers two levels of zoom, however, we are talking exclusively about digital zoom. And, by the way, when you activate the shooting mode at a maximum resolution, a zoom button from the screen disappear. But I must admit that in General, the main camera of TCL Plex give a good picture. An obvious problem is only at wide angle the camera in low-light conditions. The main module behaves better and can compete with most competitors. It would be interesting to even do a comparative test involving Plex.
The camera interface TCL Plex
It is worth noting that the default TCL Plex will complement each photo major irritating watermarque. This can be disabled in the settings, but by itself, such a gesture seems very disrespectful – one of the top manufacturers of such insolence does not allow it.
Front-facing camera, as already mentioned, is a round cutout in the upper left corner of the screen. When you activate it, the lens briefly highlighted on the contour, showing where exactly to look – very nice care of those who have never dealt with such implementations. With the resolution of the sensor for the front camera, the manufacturer also slightly overdone – 24 megapixels, aperture ƒ/2.0, 26 mm. EFR
The recording quality is mediocre, I would say nothing special. Dynamic range is quite narrow, so for the best selfie you will often have to be rotated so that the sun did not give a fully embossed background. However, if you adapt, then from time to time you will have to get a good selfie.
Work offline
The combination of large IPS display and not the most capacious battery did not initially allowed to rely on the record. Honestly, for a smartphone with a screen of 6.53 inches at appropriate dimensions of the housing, the battery was surprisingly modest – a total of 14.52 W⋅h (3820 mA⋅h, 3.8 V). In the standard test, which involves playing a looped HD video on the maximum screen brightness with active Wi-Fi connection, the smartphone lasted just over 11 hours. It seems to be a good result, but in practice the smartphone is not always enough for a full day of work without recharging, especially if you like to read from the screen.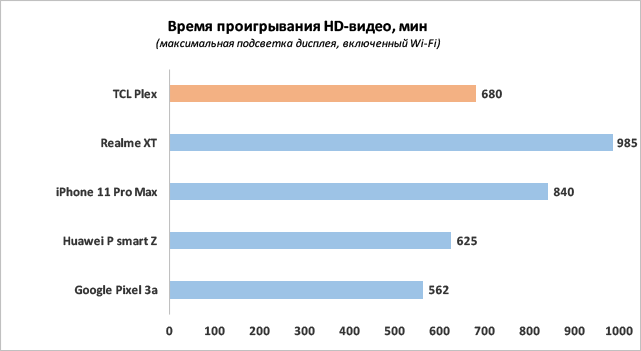 The good news is that TCL Plex supports fast charging (Quick Charge 3.0) and has an 18-watt adapter in the base package. 50% charge battery is gaining just half an hour, so a short session at the wall will be enough to save themselves from total discharge in the late afternoon.
Conclusion
Well, I must admit that the TCL debut is definitely a success. Of course, the first time nothing can be perfect, so some of the flaws TCL Plex can be forgiven. The smartphone is not without flaws, but he has the charisma, and the intended line of smartphones TCL definitely has potential. To summarize, be sure to leave a concise and cute design of the rear panel, unlike the vast majority of smartphones with multiple built-in cameras. Special thanks we say for the multi-function button on the left side and the corresponding customization. And, of course, let's not forget about the ideal customized screen – is still rare in smartphones mediocre.
Whether this unit is of 20 thousand rubles – a rhetorical question. On the one hand, the price is absolutely adequate, taking into account all factors. But on the other hand, the novelty of the brand may scare, because for the same money is a pretty big selection of smartphones with more famous names – Xiaomi, Honor or the same Realme, who managed to become familiar. So the conclusion is be very careful – be sure to look at TCL Plex, hold it in your hands, give him a chance.
Advantages:
exceptionally comfortable shape,
perfectly tuned screen
good built-in camera
an additional button on the housing.
Disadvantages:
the combined expansion slot,
not enough work long time.
Source: 3dnews.ru