Review smartphone Sony Xperia 1 II: the classicism
We have already published first impressions from the announcement of the Sony Xperia 1 and Xperia Pro II at the beginning of March, but before the official sales of the first (first two) of these smartphones arrived only in July. It is standard practice for Sony, for example, from Xperia 1 also showed at MWC 2019, at the turn of winter and spring, and he went in June. Xperia 1 II spent in "the stash" even more time. Was it worth the wait?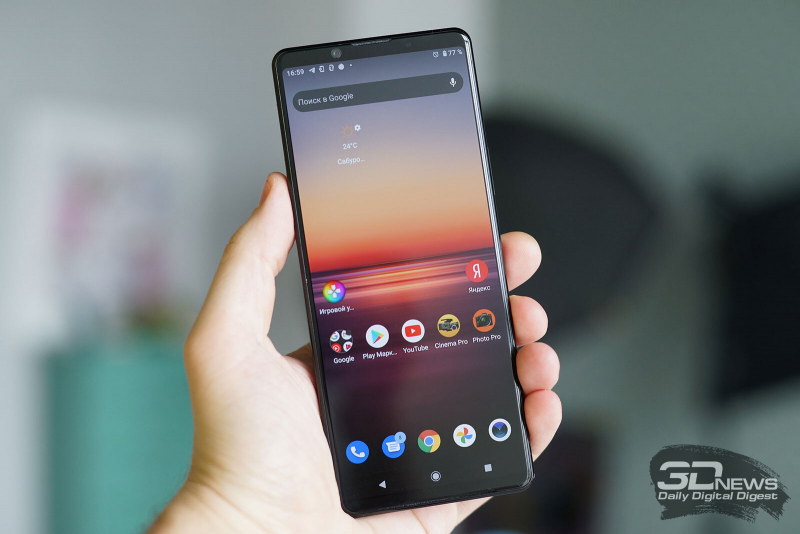 In its basic characteristics it is quite typical for a flagship 2020: large OLED screen (6.5-inch) quadricamere, glass housing, the platform Qualcomm Snapdragon 865… but there are exotic elements: the screen format 21:9, which allows to obtain a narrow enclosure which is easy to hold; large frame around the display, so frontalka not hidden neither in the neck nor in the hole in the corner; the original "professional" mode and set screen pad and camera; mini-Jack. Sony at least once again swung to release the best multimedia smartphone in the world.
Specifications
Sony Xperia 1 II
Sony Xperia 1
Samsung Galaxy S20 Ultra
Apple iPhone 11 Pro Max
Huawei P40 Pro+
Display
6.5 inch, OLED,
3840 × 1644 points, 643 ppi, capacitive multitouch
6.5 inch, OLED, 3840 × 1644 points (21:9), 643 ppi, capacitive multitouch
6.9 inch, Dynamic AMOLED, 1440 × 3200, 511 ppi, capacitive multitouch
6.5 inch, Super AMOLED, 2688 × 1242 (19,5:9), 458 ppi, capacitive multi-touch technology TrueTone
6.58 inch, OLED, 2640 × 1200, 441 ppi, capacitive multitouch
Safety glass
Corning Gorilla Glass 6
Corning Gorilla Glass 6
Corning Gorilla Glass 6
No information
No information
Processor
Qualcomm Snapdragon 865: single core Kryo 585 frequency of 2.84 GHz, three cores Kryo 585 frequency of 2.42 GHz, Quad core Kryo 585 1.8 GHz
Qualcomm Snapdragon 855: eight cores (1 × Kryo 485 Gold, the frequency of 2.84 GHz + 3 × Kryo 485 Gold, frequency of 2.42 GHz + 4 × Kryo 485 Silver, 1.8 GHz)
Samsung Exynos 990: two custom cores clock speed of 2.73 GHz, dual core ARM Cortex-A76 2.6 GHz, four cores ARM Cortex-A55 2.0 GHz
A13 Apple Bionic: six cores (2 × Lightning frequency 2.65 GHz + 4 × Thunder, frequency 1.8 GHz)
HiSilicon Kirin 990 5G: eight cores (2 × ARM Cortex-A76, frequency of 2.86 GHz + 2 × ARM Cortex-A76, the frequency of 2.36 GHz + 4 × ARM Cortex-A55, frequency of 1.95 GHz); architecture HiAI; 5G modem
Graphics controller
Adreno 650
Adreno 640
Mali-G77 MP11
Apple GPU (4 cores)
ARM Mali-G76 MP16
RAM
8 GB
6 GB
12/16 GB
4 GB
8 GB
Flash memory
256 GB
64/128 GB
128/256/512 GB
64/256/512 GB
256/512 GB
Memory card support
There
Yes (microSD up to 512GB)
There
No
Yes (NM)
Connectors
USB Type-C, mini-Jack (3.5 mm)
USB Type-C
USB Type-C
Lightning
USB Type-C
SIM card
Two nano-SIM
Two nano-SIM
Two nano-SIM
One nano SIM and one eSIM
Two nano-SIM
Cell 2G connection
GSM 850/900/1800/1900 MHz
GSM 850 / 900 / 1800 / 1900 MHz
GSM 850/900/1800/1900 MHz
CDMA 800 / 1900 MHz & TD-SCDMA
GSM 850/900/1800/1900 MHz
CDMA 800/1900
GSM 850/900/1800/1900 MHz
3G cellular communications
HSDPA 800 / 850 / 900 / 1700 / 1900 / 2100 MHz
HSDPA 800 / 850 / 900 / 1700 / 1900 / 2100 MHz
HSDPA 850 / 900 / 1700 / 1900 / 2100 MHz
CDMA2000 1xEV-DO
HSDPA 800 / 850 / 900 / 1700 / 1800 / 1900 / 2100 MHz
HSDPA 800 / 850 / 900 / 1700 / 1900 / 2100 MHz
Cellular 4G
LTE Cat.19 (1600/150 Mbit/s): the bands 1, 2, 3, 4, 5, 7, 8, 12, 13, 17, 19, 20, 25, 26, 28, 29, 32, 34, 38, 39, 40, 41, 46, 66
LTE Cat. 19 (to 1600/150 Mbit/s), ranges 1, 2, 3, 4, 5, 7, 8, 12, 13, 17, 19, 20, 26, 28, 29, 32, 38, 39, 40, 41, 46, 66
LTE Cat. 20 (2000/150 Mbit/s), ranges 1, 2, 3, 4, 5, 7, 8, 12, 13, 14, 18, 19, 20, 25, 26, 28, 29, 30, 38, 39, 40, 41, 46, 48, 66, 71
LTE-A (up to 1600/150 Mbit/s), ranges 1, 2, 3, 4, 5, 7, 8, 11, 12, 13, 17, 18, 19, 20, 21, 25, 26, 29, 30, 34, 38, 39, 40, 41, 42, 46, 48, 66, 71
LTE: bands 1, 2, 3, 4, 5, 6, 7, 8, 9, 12, 17, 18, 19, 20, 26, 28, 34, 38, 39, 40, 41
Wi-Fi
802.11 a/b/g/n/ac/ax
802.11 a/b/g/n/ac
802.11 a/b/g/n/ac/ax
802.11 a/b/g/n/ac/ax
802.11 a/b/g/n/ac/ax
Bluetooth
5.1
5.0
5.0
5.0
5.1
NFC
There
There
There
Yes (Apple Pay)
There
Navigation
GPS, A-GPS, GLONASS, BeiDou, Galileo
GPS (dual band), A-GPS, GLONASS, BeiDou, Galileo
GPS, A-GPS, GLONASS, BeiDou, Galileo
GPS, A-GPS, GLONASS, Galileo, QZSS
GPS (dual band), A-GPS, GLONASS, BeiDou, Galileo, QZSS, NavIC
Sensors
Light, proximity, accelerometer/gyroscope, magnetometer (digital compass), the color spectrum
Light, proximity, accelerometer/gyroscope, barometer, magnetometer (digital compass), the sensor of the color spectrum
Light, proximity, accelerometer/gyroscope, magnetometer (digital compass), barometer, ANT+
Light, proximity, accelerometer/gyroscope, magnetometer (digital compass), barometer
Light, proximity, accelerometer/gyroscope, magnetometer (digital compass), Face ID
Fingerprint scanner
There, on the side key
There, on the right side
There, on the screen
No
There, on the screen
The main camera
The fourth module, 12 + 12 + 12 MP + TOF, ƒ/1,7 + ƒ/2.4 GHz + ƒ/2,2, phase detection autofocus, optical stabilization and zoom camera, single led flash
Triple module 12 + 12 + 12 MP, ƒ/1,6 + ƒ/2.4 GHz + ƒ/2,4, phase detection autofocus, led flash, optical stabilization patisia mostly and telemodul
The fourth module: 108 + 12 + 48 MP + sensor depth, ƒ/1,8 + f/2,2 + f/3.5, four-times optical zoom, optical stabilizer, an extra wide viewing angle, led flash
Triple module 12 + 12 + 12 MP, ƒ/1,8 + ƒ/2.0 + ƒ/2.4 GHz, led flash, phase detection autofocus and optical stabilization patisia mostly and telemodul
The fourth module, 50 + 40 + 8 + 8 MP + TOF, ƒ/1,9 + ƒ/1,8 + ƒ/2.4 GHz + ƒ/4,4, hybrid auto focus, optical stabilizer, double led flash
Front camera
8 MP, ƒ/2.0, fixed focus, no flash
8 MP, ƒ/2.0, fixed focus, no flash
40 MP, ƒ/2.2, and phase detection autofocus, no flash
12 MP, ƒ/2.2, and without autofocus, no flash
Double module: 32 MP, ƒ/2,2 + TOF-camera, fixed focus, no flash
Food
Removable battery: 15,2 WH (4000 mAh, 3.8 V)
Removable battery: 12,65 W·h (3330 mAh, 3.8 V)
Removable battery: 19 WH (5000 mAh, 3.8 V)
Removable battery: 15,04 W·h (3969 mAh, 3.8 V)
Removable battery: of 15.96 WH (4200 mAh, 3.8 V)
Size
165,1 × 71,1 × 7.6 mm
167 × 72 × 8.2 mm
166,9 × 76 × 8.8 mm
158 × 77,8 × 8.1 mm
158,2 × 72,6 × 8,95 mm
Weight
181 grams
178 grams
220 grams
226 grams
226 grams
Protection case
IP68
IP65/IP68
IP68
IP68
IP68
Operating system
Android 10, own shell
Android 9.0 Pie
Android 10, own shell
iOS 13
Android 10, shell EMUI 10
Current price
79 990 rubles
47 980 rubles
84 990 rubles
90 990 rubles
??? rubles
Design, ergonomics and software
Last year, Sony has radically changed the concept of betting on elongated smartphones with the "cinematic" aspect ratio 21:9 — in fact it does not create any benefits in the media plan, despite marketing statements (content with the same aspect ratio free a bit, let the movie originally created by this format), but allows you to make them more narrow. In the end, Sony Xperia 1, and Sony Xperia 5 — controversial for a number of reasons gadgets were among the most comfortable smartphones of the year. Although certainly not perfect — still a very long screen eliminates the possibility of control with one hand to reach the corners with your thumb impossible.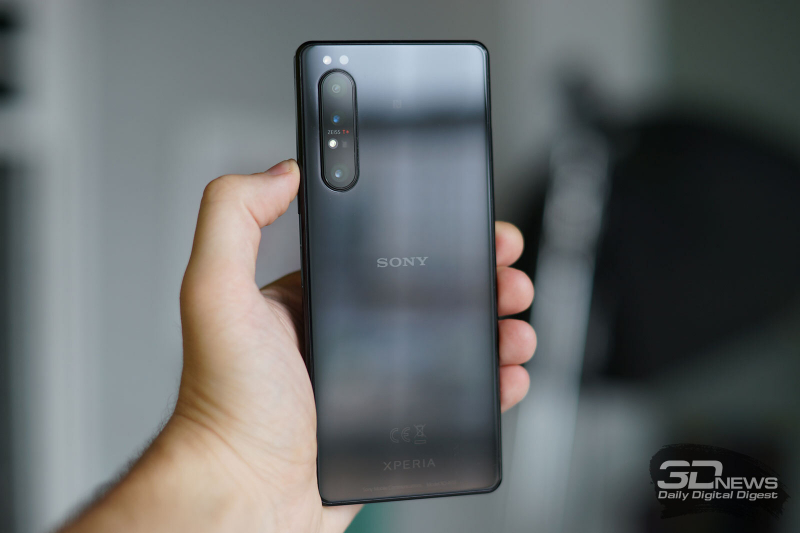 Sony Xperia 1 II change course — he's got a case of the same format, so it can definitely be called the most comfortable flagship 2020. Despite the screen size 6.5 inch, its comfortable to hold in hand and to keep safely. Glass front and back, Xperia 1 II nevertheless does not slip and does not encourage to go out immediately and buy a case. Yes, to buy — complete it is not, then Sony is traditionally repeated at the Apple and puts it in a box of "extra".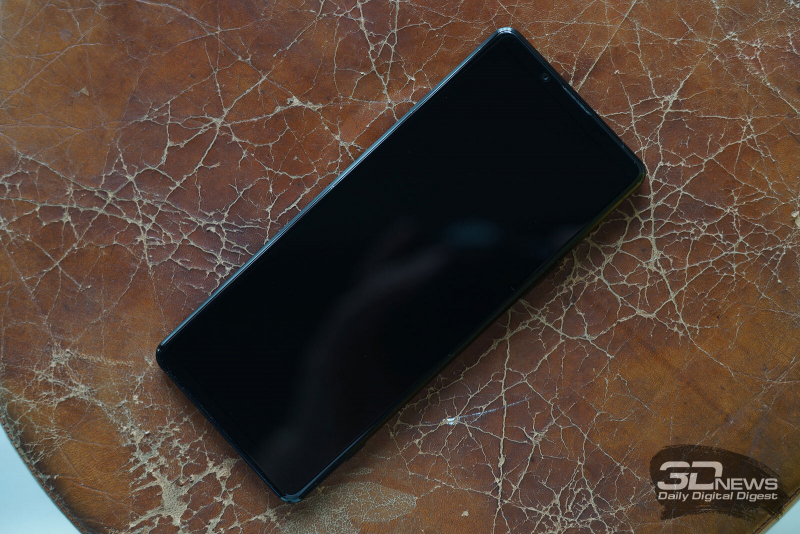 While maintaining the concept of the design is still markedly changed — the faces are now not slightly domed and flat, in the manner of Xperia sample so 2014-2015, end times "Golden age" novels. Hard to say, it's a nostalgic appeal to the good OU times or a coincidence of design ideas, but the reference is obvious. The more obvious, here is a side fingerprint scanner, combined in this case with the power key/lock gadget and a mini Jack on the top edge. After a brief period of absence in Xperia 1, he came back along with stereo speakers placed on the front of the plane — with these starting data to fight for the title of best multimedia smartphone is still easier.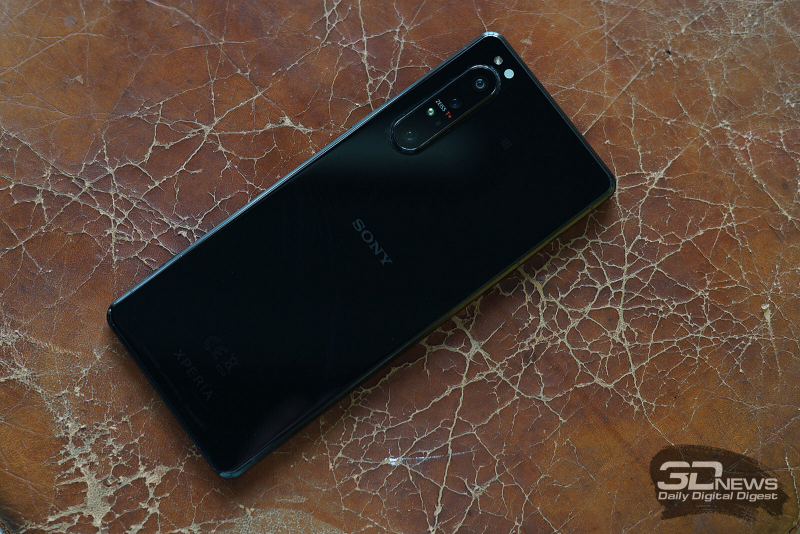 Sony Xperia 1 II exists in two colors — black and purple, but Russia has offered only the black version. Think of something the designers did not — this is a simple gloss black, no gradients, tints and other possible innovative solutions. The smartphone looks strictly and solidly boring. However, in today's conditions of rampant color of pretentiousness that might be good.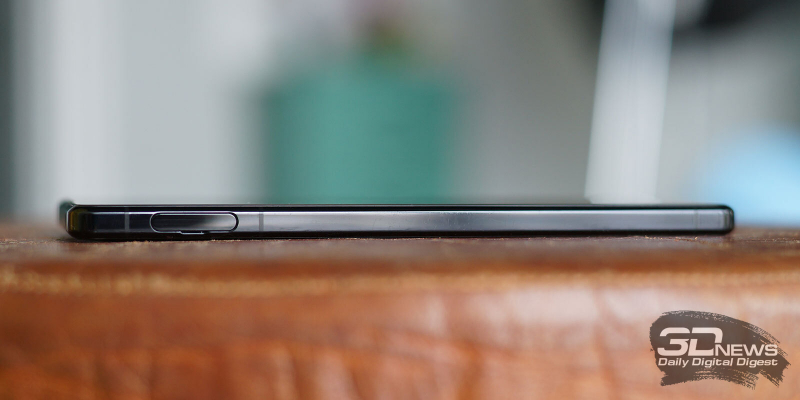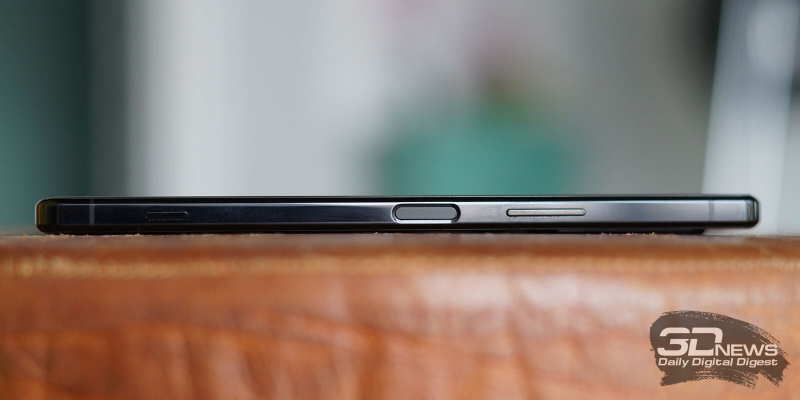 Adds solidity and boredom the location of the cameras — the front is inscribed in the frame around the screen, which turned out unusually thick for a smartphone nowadays. The developers claim that this is necessary to accommodate speakers of sufficient size. And the rear group, consisting of three major chambers and the TOF, with a complementary sensor, laid in an elongated block in the corner of the rear panel. It extends slightly above the body, do not spoil the appearance of the smartphone, but also adds to it's charm.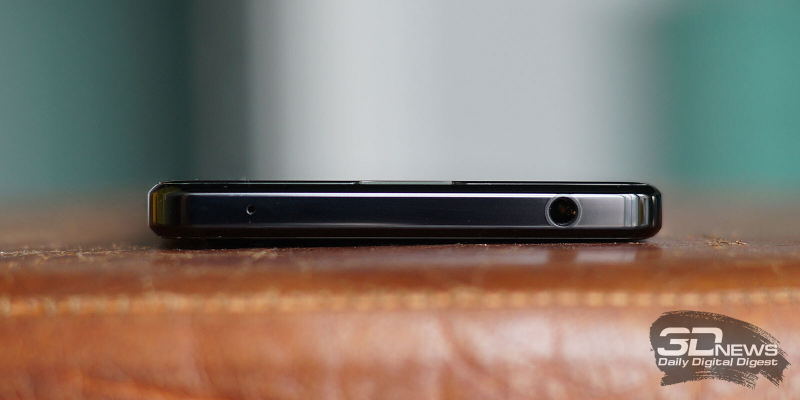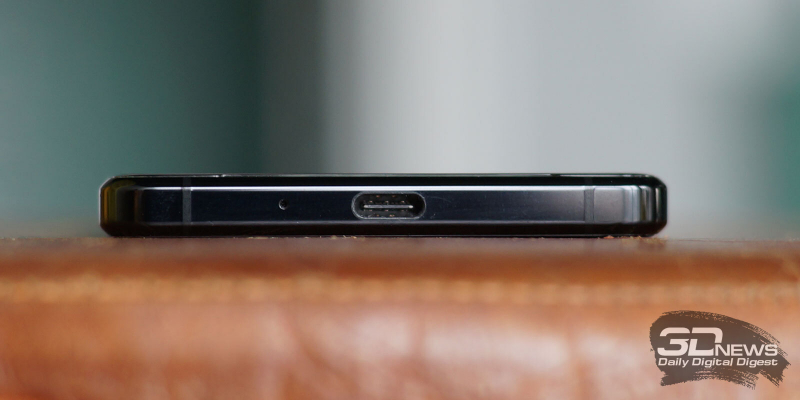 Another brand name of Sony Xperia – a tray for SIM-card without pin lock. It is located on the left side, allows you to post not only a couple of SIM cards and the memory card is one of them. And, lo and behold, the device does not restart if tray get! For the first time in many years. Apparently, it's like playing tag – used to "osorenai" was Sony, and now leads Samsung, whose smartphones had just started to reboot when changing of operator cards. Add about individual key, shutter release/launch video — another brand name Xperia. Sony Xperia 1 II received moisture protection standard IP68.
Fingerprint scanner as I mentioned above, is built into the power key — is used sensitive capacitive sensor, which has no problems with recognition of papillary pattern: responds to touch it is very fast and low for the scanner to such a small area defect. It's not the best scanner in the world, but to criticize it is not desirable. But I have, albeit a bit more — the smartphone is very easy to unlock accidentally, touching a finger when stowing it in a pocket, for example. So I got into some awkward situations, it would seem, is off and locked, the smartphone started to send messages across the contact list — this is the last time I faced last year at a mainstream Honor 20. It is strange that Sony have not given the options of triggering the scanner when using, for example, which thought the engineers at Xiaomi budget Redmi Note 9S/9 Pro. The obvious laziness of the Japanese developers. And not to use the fingerprint scanner almost impossible a facial recognition system is simply absent, and each time to enter a PIN or pattern… you can, of course, but somehow did not want in 2020.
Screenshot gallery

Screenshot_20200624-042334.png
View all pictures (25)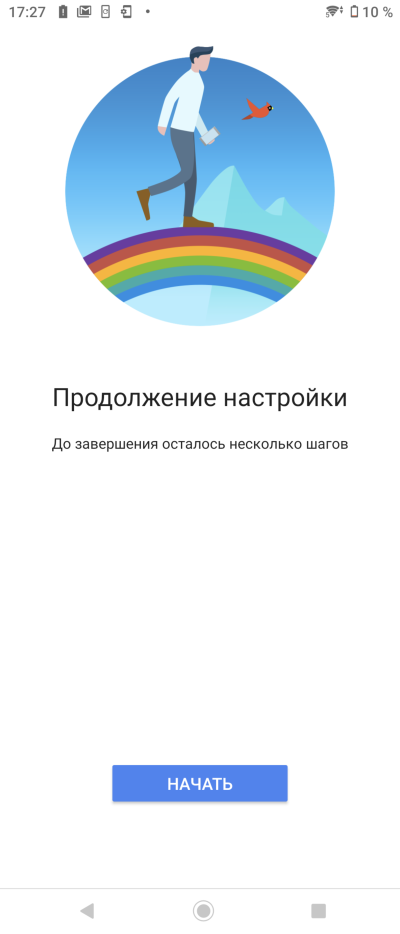 Screenshot_20200625-172758.png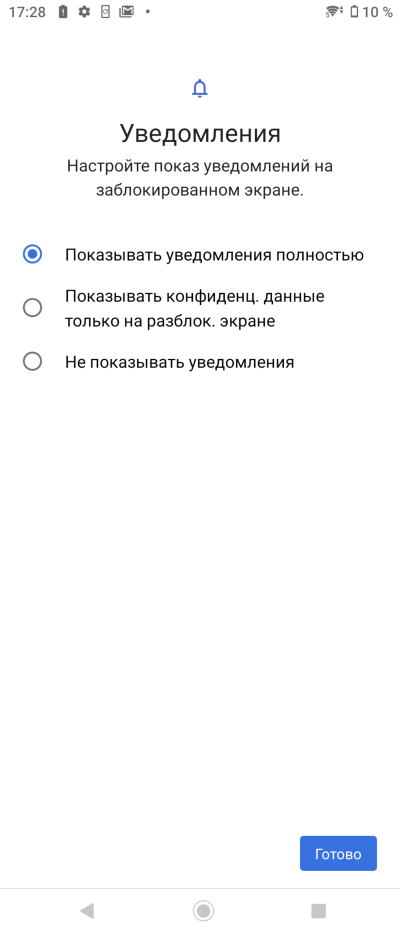 Screenshot_20200625-172838.png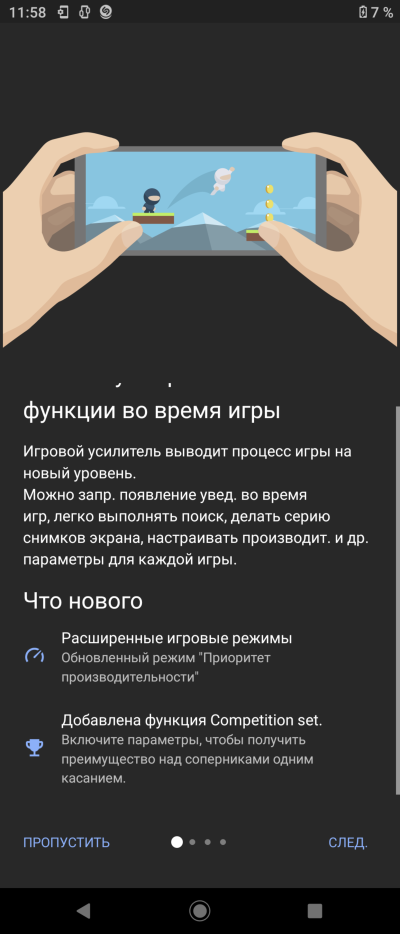 Screenshot_20200701-115835.png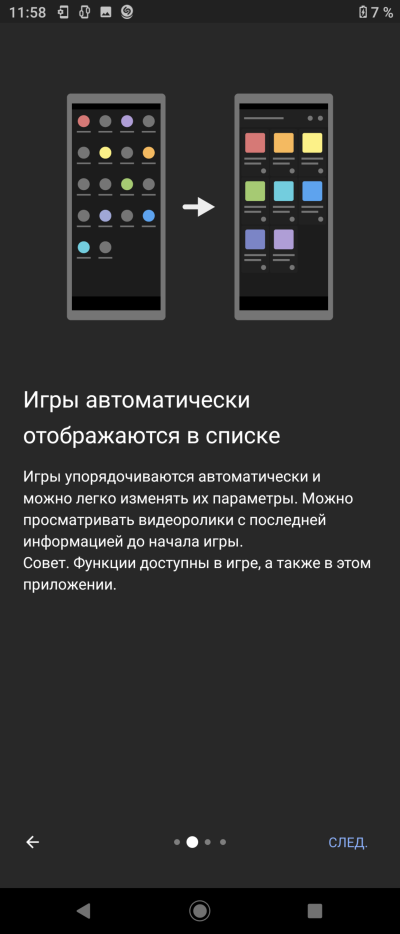 Screenshot_20200701-115841.png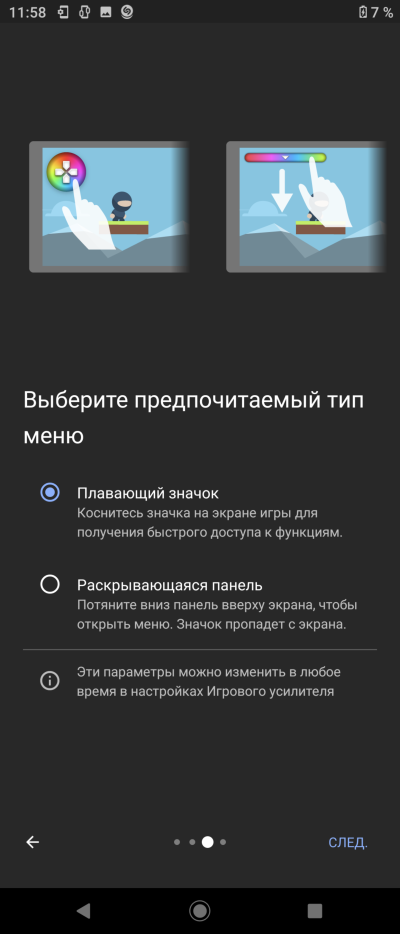 Screenshot_20200701-115847.png

Screenshot_20200701-115902.png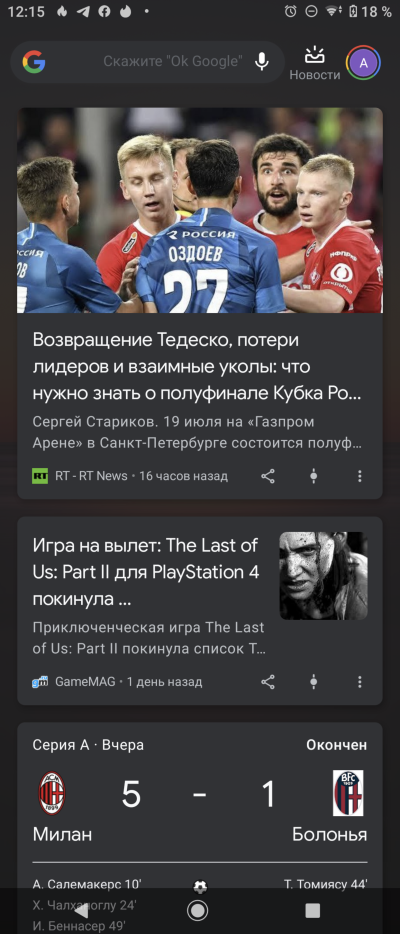 Screenshot_20200719-121547.png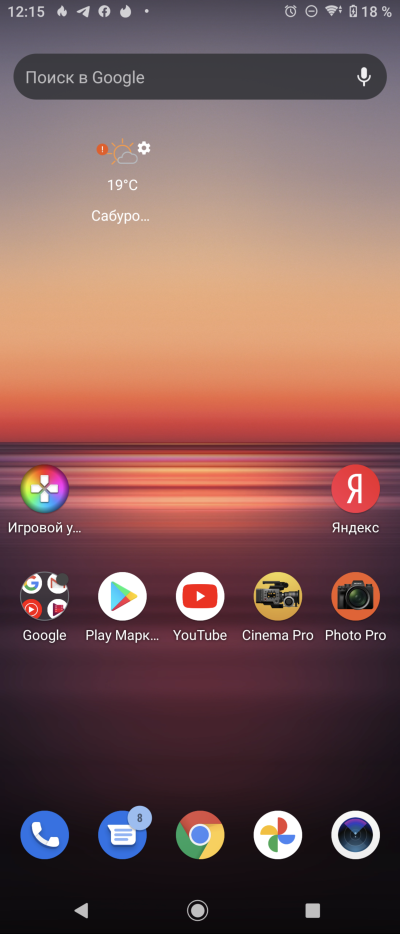 Screenshot_20200719-121553.png

Screenshot_20200719-121619.png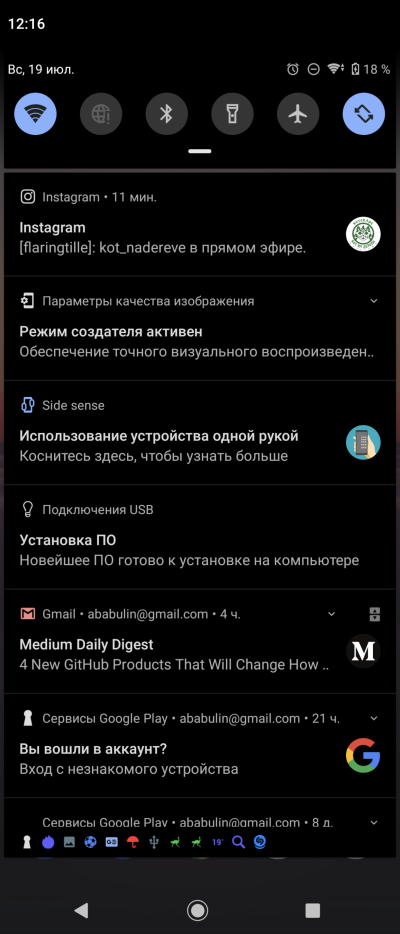 Screenshot_20200719-121631.png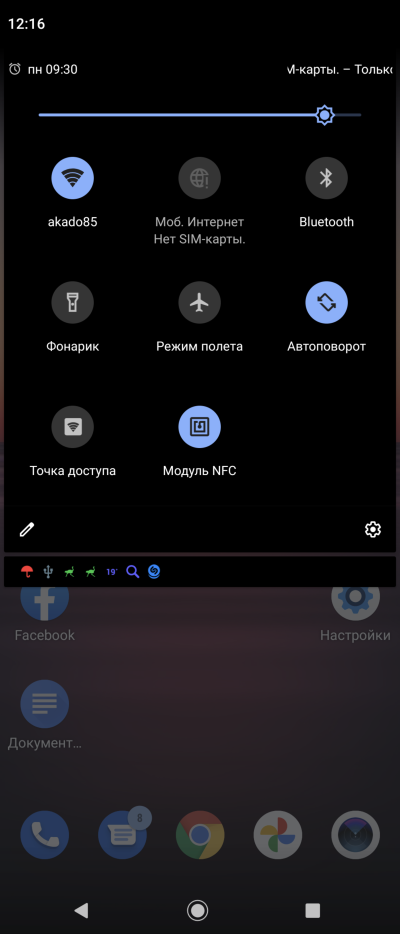 Screenshot_20200719-121639.png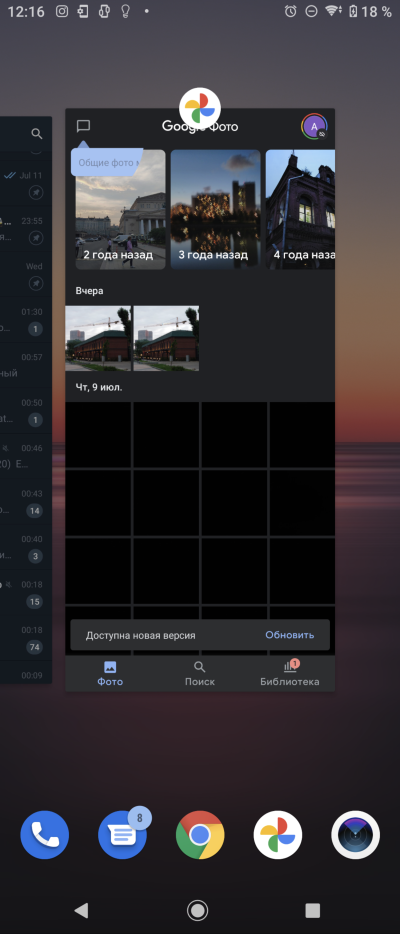 Screenshot_20200719-121659.png

Screenshot_20200719-121708.png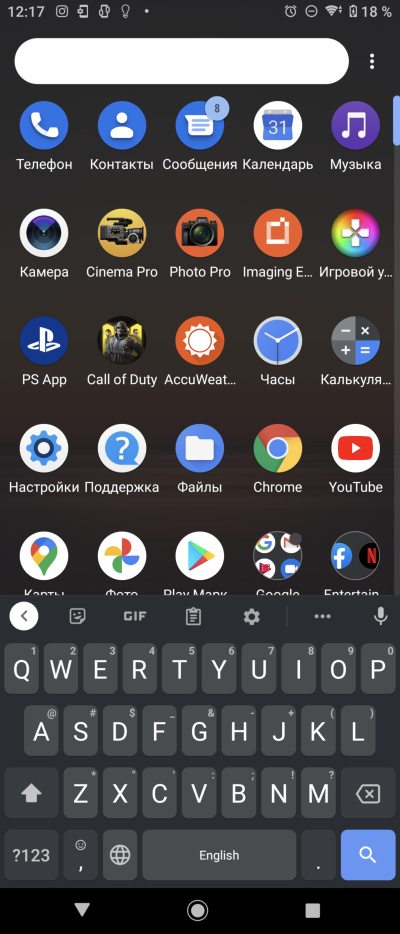 Screenshot_20200719-121712.png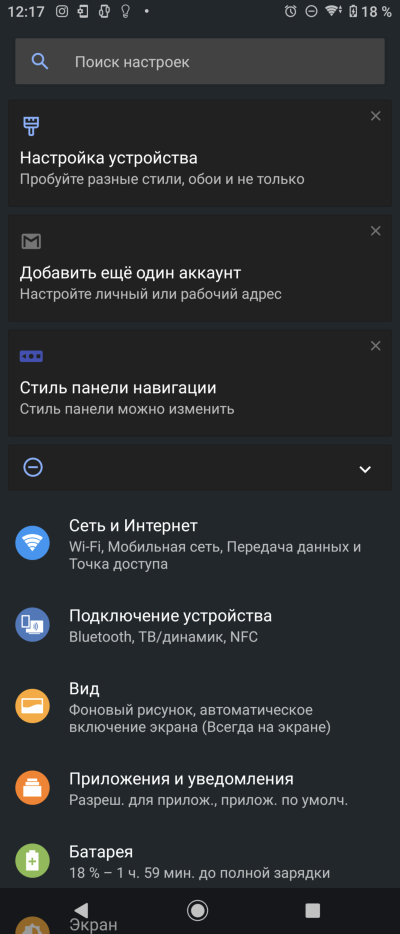 Screenshot_20200719-121717.png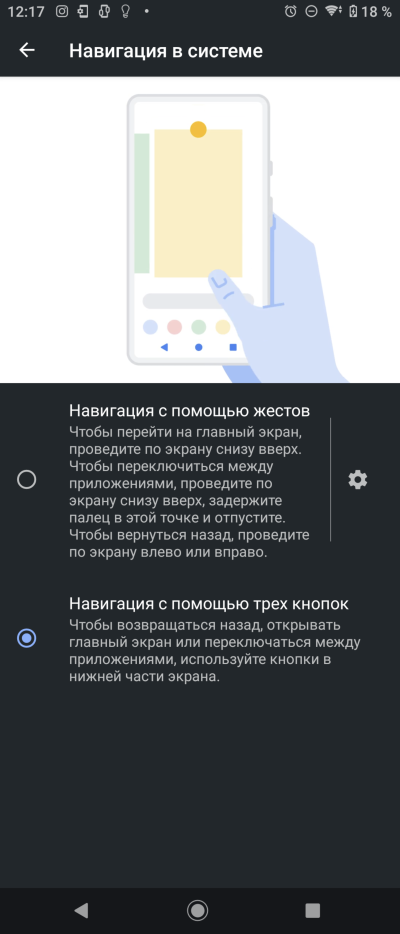 Screenshot_20200719-121721.png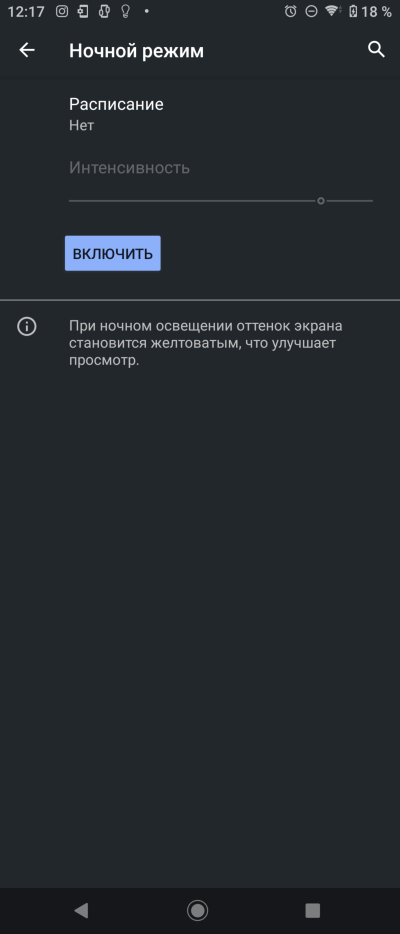 Screenshot_20200719-121727.png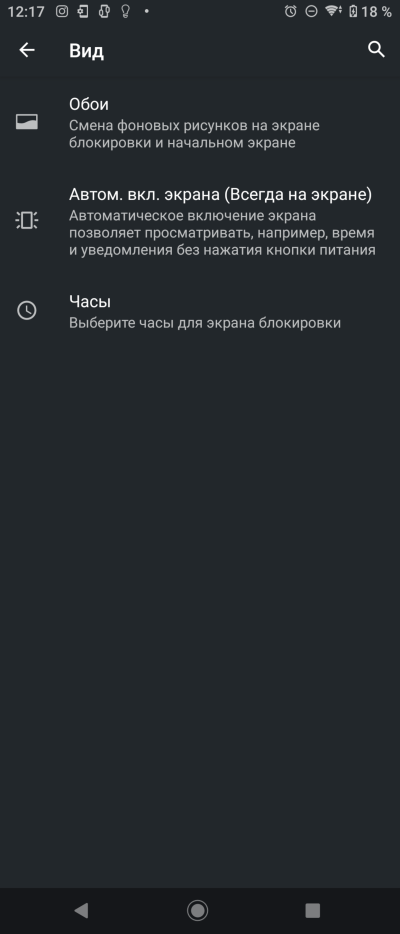 Screenshot_20200719-121740.png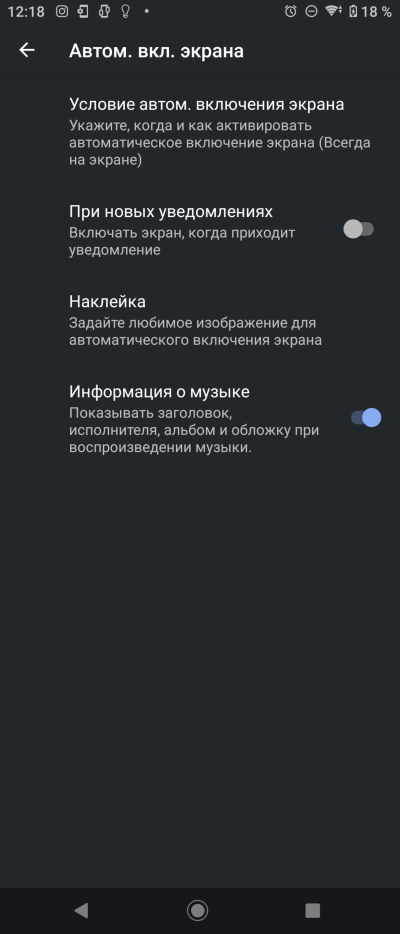 Screenshot_20200719-121801.png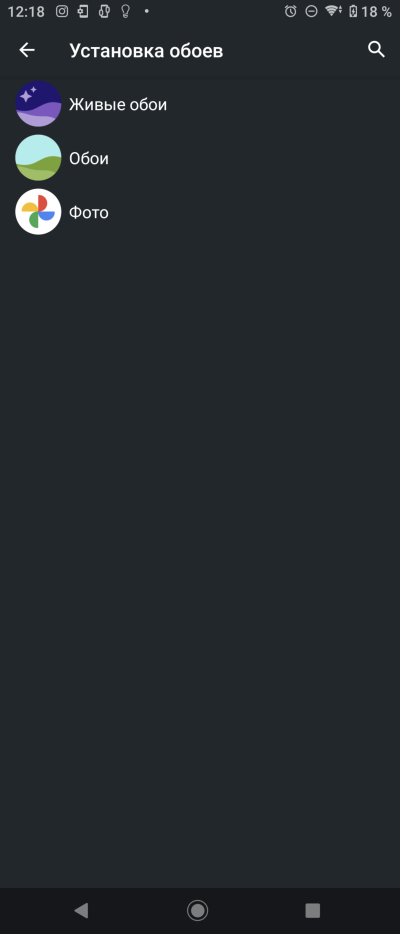 Screenshot_20200719-121806.png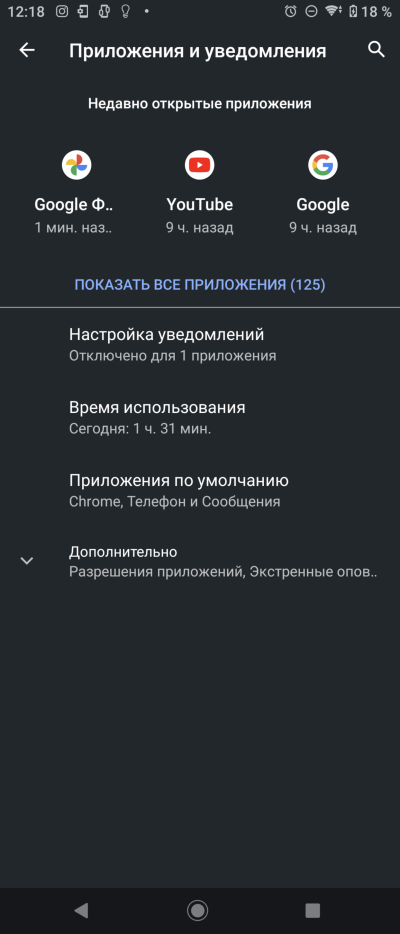 Screenshot_20200719-121814.png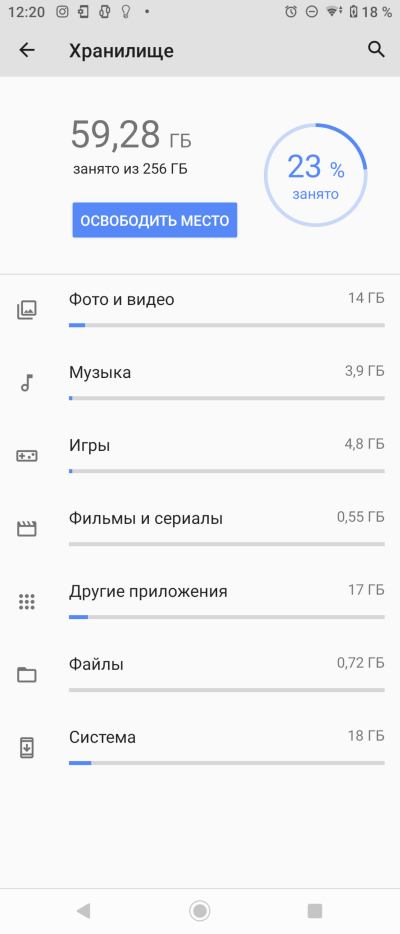 Screenshot_20200719-122047.png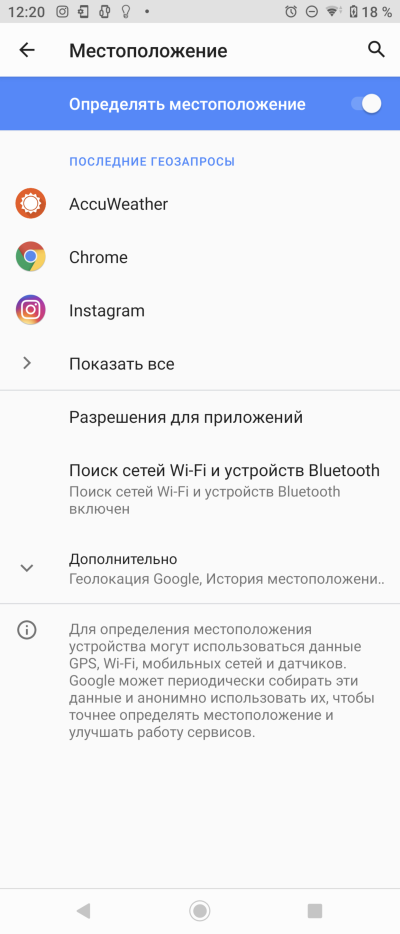 Screenshot_20200719-122054.png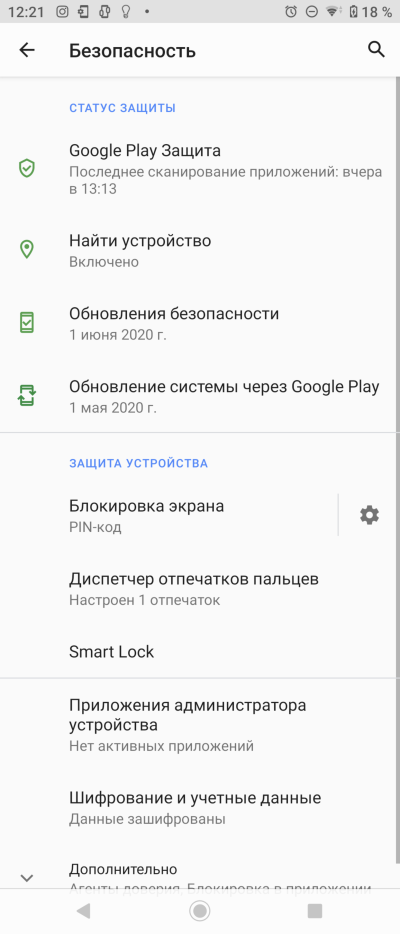 Screenshot_20200719-122104.png
See all
image (25)
Sony Xperia 1 II running Android 10 with a proprietary shell. Major differences Xperia UI that we've seen in the past year, no: and design code and specific characteristics (panel Side Sense mode, split screens, application menu, instead of the endless merry-go-round) has not changed, the set of software to Sony slightly podrihtovali, but again only slightly. You can select only "professional" apps for shooting photos and videos, which I will discuss in the section on photo and video.
In General, the shell is quite nice, with the ability to navigate through the special panel in the bottom of the screen and through gestures. The preset is sufficient. But the stability of the shell, unfortunately, no different smartphone from time to time as if included in the peak: slower performance (as evidenced by declining 20-30% benchmark results), the case begins to heat up, applications are not always open. It helps to restart. During the two-week testing a similar situation occurred 3-4 times. Also there is a claim to a constant speed of opening certain applications — especially critical for the camera. For a smartphone with Snapdragon 865 onboard 2-3 seconds to launch the camera — it was a lot.
Display and sound
For Sony Xperia 1 II features exactly the same display panel as in Sony Xperia 1: OLED, 3840 × 1644 points, beyond pixel density (ppi 643), tempered glass Gorilla Glass 6 high quality oleophobic coating, support for HDR and color gamut BT.2020.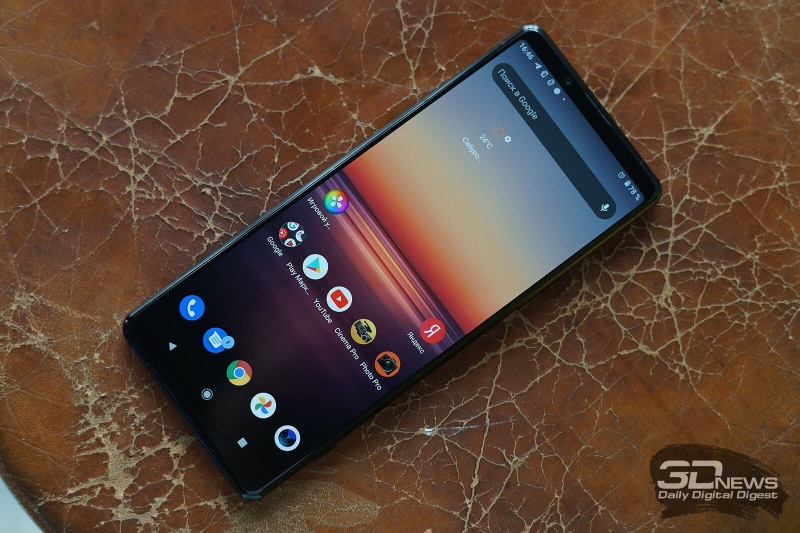 It should be noted that the most fashionable improved screen smartphone this year Sony Xperia 1 II not received the update frequency here is standard, 60 Hz. All the forces thrown it on the color quality.
In settings it is possible not only to adjust brightness, set sleep mode, turn on the dark theme, and so forth, but to go into the image quality settings, which offers some unusual presets. The first — "mode Creator" in which the image is processed with the 4K resolution, HDR and gamma BT.2020. But it is, in fact the color gamut of the screen is far from the standard BT.2020, this is about as close to the adjustment to the original with a wide color gamut. Second — standard mode with cold and more familiar to the average user colors. In the standard mode, enabled by default, "mode maker" will be run when the user faces require this content. Available mode and "improvement videos", in which HD and Full HD videos "reach out" to a higher resolution with increased saturation of colors — works, by the way, the upscaling is good. Fans of complete control can pass into the category of "white balance" and set the color manually, there are the necessary tools.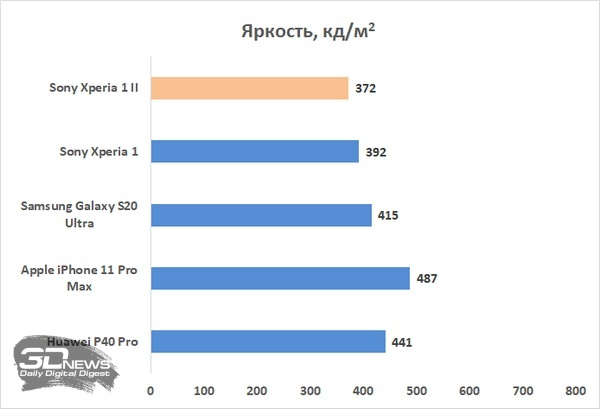 Measured maximum brightness is 372 CD/m2 – here Xperia 1 II differs from its predecessor, the screen is also not beaten records of brightness. Unfortunately, despite the polarizing layer and conditionally infinite-contrast, to use a smartphone on a Sunny day, not too comfortable. Everything is visible, but the colors fade.



In the "Creator" color gamut standard sRGB to see it was quite unexpected considering the application for BT.2020. Average gamma is slightly below normal — 2,15, color temperature, in turn, slightly above the norm — mainly ranges from 7 000 to 7 500 K at the standard 6 500 K. the Average deviation of DeltaE scale Color Checker including a wide range of colors and shades of gray, is at the rate of 4.11 3.00. Indicators are not perfect, but perfectly acceptable to use the smartphone in this mode comfortable. However, to obtain some kind of transcendent accuracy of images we have failed.



In standard mode, the screen of the Sony Xperia 1 II manifests itself, it is more typical for smartphones of this manufacturer. The picture is more cold — the temperature has already reached 8 500 K, gamma is almost constant (2,17), and color gamut is slightly extended (as stated in the description of the parameter), but still close to sRGB. The average deviation of DeltaE scale Color Checker is of 6.04. The picture is further from naturalness, but more saturated and cold.
In General, the display Sony Xperia 1 II leaves mixed feelings: the qualitative matrix, high resolution and desktop mode, "enhanced picture" when you play a video it lacks brightness, high refresh rate or at least match the application for the most accurate picture. Yes, our tool tests give flaws, but to identify the minimum standard deviation of DeltaE color coverage, we can — and Xperia 1 II it's all good, but not perfect.
But with the sound of the Sony Xperia 1 II full order. Unfortunately, the player Sony Walkman NWZ-A105 left us simultaneously with the arrival of the smartphone, so the comparison is a specialized gadget with "experia" it was not possible, but in the face of the phone just would not hit. For a wired connection, the sound is rich, with excellent dynamic range and volume. When using wireless, everything is standard, there is hard to stand out: there is support for Dolby Atmos and profiles aptX, aptX HD and LDAC. The sound from the speakers is the best among the competitors — a visual impression of the stereo system, derived in the facial plane, is supported by auditory. Smartphone sounds unexpectedly powerful, and the stereo effect is very noticeable.
Hardware and performance
In terms of toppings, nothing unusual — Sony Xperia 1 II received the flagship platform Qualcomm Snapdragon 865. Wanted to say "one of many", but in General to July, there were not so many smartphones with 865-m "Snapdragon", in our test was only 10 Mi Xiaomi and OPPO Find X2.
CPU Qualcomm Snapdragon 865 consists of eight cores Kryo 585: one superior modified Cortex-A77 with a frequency of 2.84 GHz; three modified productive core ARM Cortex-A77 with 2.4 GHz and four energy-efficient modified-core ARM Cortex-A55 with a frequency of 1.8 GHz. The graphics subsystem — Adreno 650. Also here is a new AI engine the AI Engine 5, which is based on the Hexagon Tensor accelerator Accelerator and Sensing Hub. Workflow — 7 nm.
The expected high performance with one big but, which I have mentioned above, sometimes the smartphone falls into a stupor, rapidly overheat, and results in synthetic tests fall much. It just needs to be monitored and from time to time to restart the phone, but sometimes games can SAG frame rate.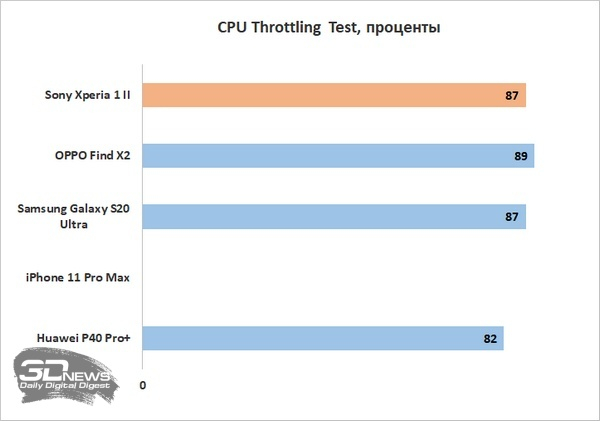 The same goes for throttle. If Xperia 1 II is in normal mode, the frequency is reduced to 90 % of maximum with an average performance of 206 GIPS. And this is a very good result. But when it overheats the throttle reaches 50 %.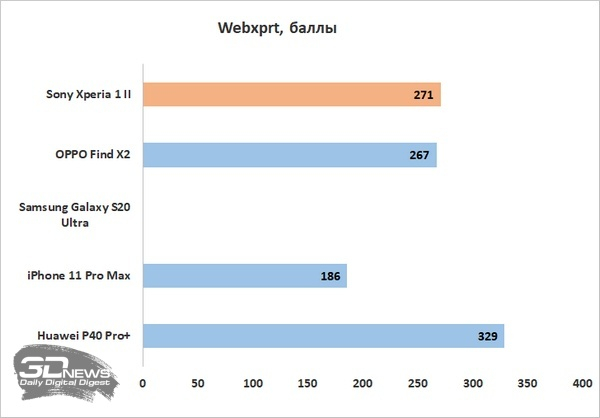 Sony Xperia 1 II got 8 GB of RAM LPDDR5 and 256 GB of memory UFS 3.0 – probably the first smartphone Sony has distributed enough memory, and the fastest and relevant, but still expandable by using a microSD card with capacity up to 1 TB. It's just amazing and a joy to this Xperia always left with some lack of RAM and small drives.
Communications and wireless communications
About 5G in relation to Sony Xperia 1 II not talking — still the millimeter range it does not support, unlike the Xperia Pro and moto Edge+ (the only close to retail smartphones with support for 5G networks, which will work in Russia). In regard to the more recent 4G networks, it's pretty simple — 19-category (receive data at speeds up to 1600 Mbps, the transmission — 150 Mbps), all the necessary ranges are supported. The connection establishes and holds your smartphone steady. Both slots for nano-SIM work with LTE.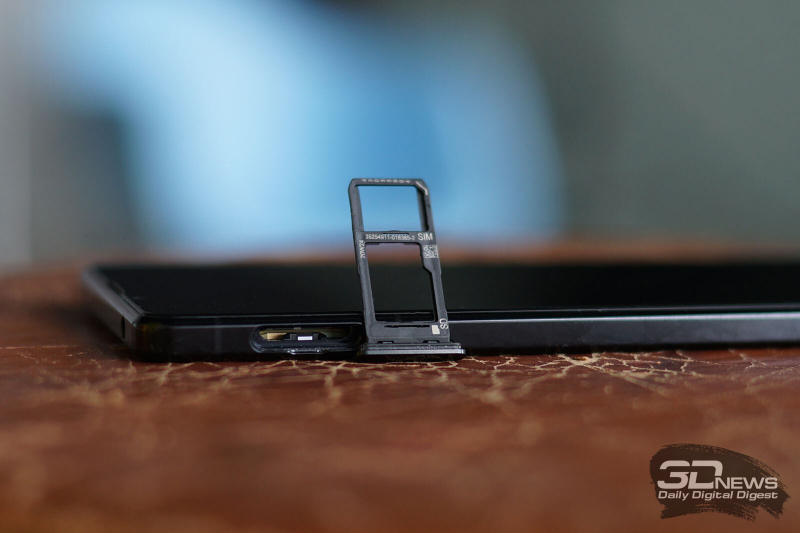 All the necessary wireless modules on the spot: Wi-Fi 802.11 a/b/g/n/ac/ax (Wi-Fi 6) Bluetooth 5.1, NFC, GPS with support GLONASS, BeiDou, Galileo.
Camera
At the announcement Sony Xperia 1 II the creators of the smartphone made a big emphasis on its cameras, but the great leap towards Xperia 1 failed.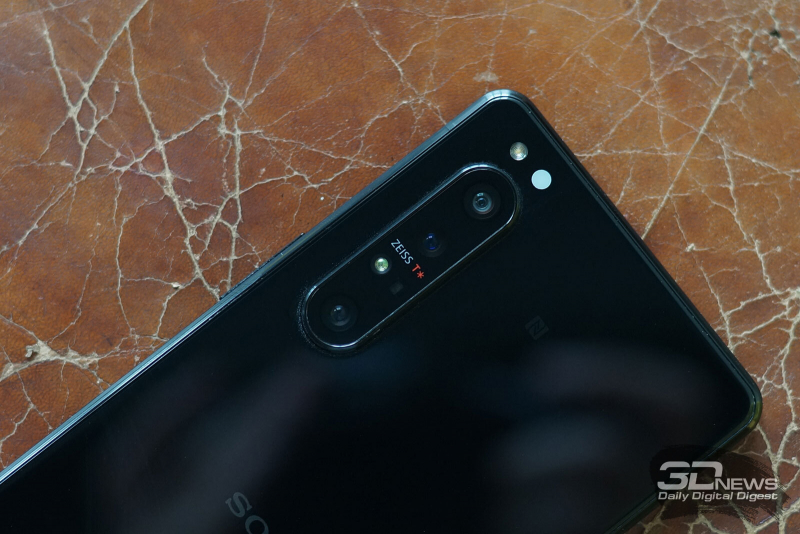 Unlike its predecessor, there are four cameras, but constantly involved in the process, only three received an unexpected for the world, where the ball ruled Bayer Quad, 12-megapixel sensors. Main camera along with a sensor size 1/1,7 inch got a lens with an equivalent focal length of 24 mm and aperture of ƒ/1.7 m, with optical stabilization and phase detection autofocus technology Dual Pixel. Telephoto is characterized by a nearly threefold longer focal length (70 mm equivalent) and aperture of ƒ/2.4 GHz — there is progress towards the predecessor. This camera also used optical stabilization and phase detection autofocus Dual Pixel, and the sensor is noticeably smaller — size 1/3,4 inches. The third lens – ultra wide angle (16 mm, high aperture ratio ƒ/2,2), without stabilization, but with auto focus; sensor — 1/2,4 inch.
 
 

 

 

 
 
 
 
 
 
It is easy to count three cameras allow you to take pictures with three focal lengths with optical zoom, without apparent loss in quality — and wide-angle camera shows himself as confident: picture day is not inferior to the obtained with the main camera; at dusk and night is already giving way to noticeable, but the module remains a work. In addition, the focus allows you to use a wide-angle camera not only for General landscape plans, but also for interesting variations with different subjects — for example, dynamic portraits of the General plan.
With the emphasis on the focus concerns not only and not so much of a wide angle camera, how many others here Sony used their extensive experience in creation of full size cameras and has equipped the smartphone is the most powerful system for focus detection of the eye (works for people and for animals) and tenacious tracking auto focus (quite good). It is also the opportunity to shoot with a maximum resolution of speeds of up to 20 frames per second, including in RAW format. It's all very nice, along with a special built-in app for "professional" shooting, which is different from the normal application of manual settings only design and — for some reason — inability to flip the interface in a vertical format.
The bet is placed on the "seriousness" and experienced photographers who are accustomed to keep the process under full control. But in this case it's largely marketing. First, the genre of mobile photography rarely requires to carefully adjust the smallest details — but okay, there are fans. Secondly, it does not require a special menu, designed in the manner of Sony Alpha cameras, on the contrary, to copy the cumbersome interface of the cameras, for a long time lagged behind in this respect from smartphones, wrong. The real pros seem to be only a powerful autofocus and continuous shooting, but again, who really uses a smartphone as a camera for dynamic shooting? Bad idea, although for working with children and Pets, Xperia 1 II the best choice.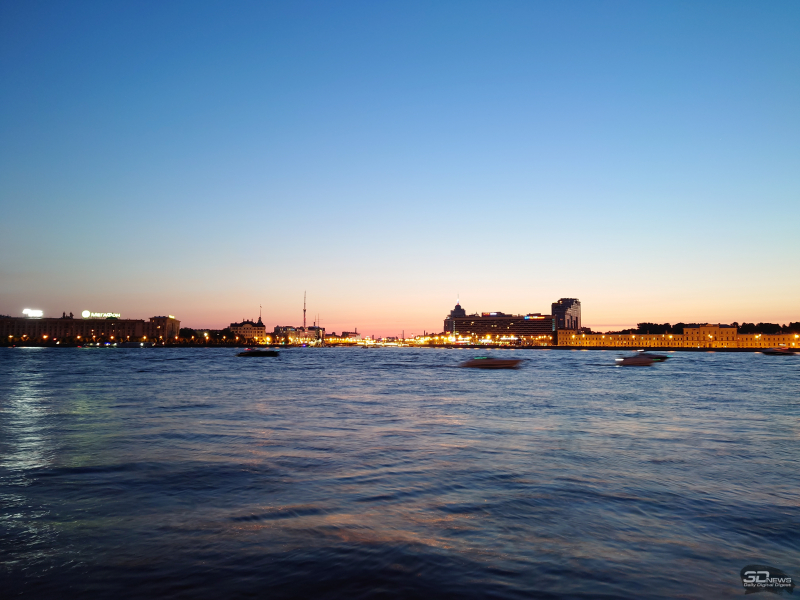 But when the number of possibilities of manual control shooting out of the nest fell a few basic for a modern smartphone "smart" modes. And if using "artificial intelligence" I will not be sad, the absence of a special night mode with multiframe exposure cool beats of the smartphone. Yes, it is, for example, allows you to make a quality frame with a second shutter speed (if to lean on some fencing), but to replace a true night mode, which is almost all modern smartphones, it might not. However, night mode, in fact, there is, just the smart phone itself decides when it is necessary to lengthen the shutter speed to a couple of seconds to process control impossible. Overall the photo quality on the Xperia 1 II night does not cause serious complaints: to ungreased frame with acceptable detail even at different focal length but still is the flagship of the Sony is inferior to all competitors.
| | | |
| --- | --- | --- |
| |   | |
Another cornerstone of the modern mobile photography — portrait mode. It is only available for photos, while videos with background defocus, despite the presence of a TOF module, Xperia 1 II can not do it. And with photo copes quite well — for this we need to activate "bokeh", a special portrait mode in the app to record is not provided.
In General, by the way, the application for shooting looks a bit strange — it has not changed in comparison with what we saw last year, and offers quite a few options in the basic format. Behind them have to go to a special submenu and to activate Pro-mode, it is necessary in fact to enable a specific application, the transition that takes time. Why it was done that way, and not integration into a single application, is not clear. Navigation is also not the most comfortable, but switching between focal lengths is implemented correctly, and not, for example, Huawei.
From the software features of the camera Sony Xperia 1 II I note specific filters that are invented specifically for the smartphone and not moved here with the Sony Alpha; the majority of them looks downright weird, but there is an original — like effect of a kaleidoscope. Moreover, the filters work like photos and videos.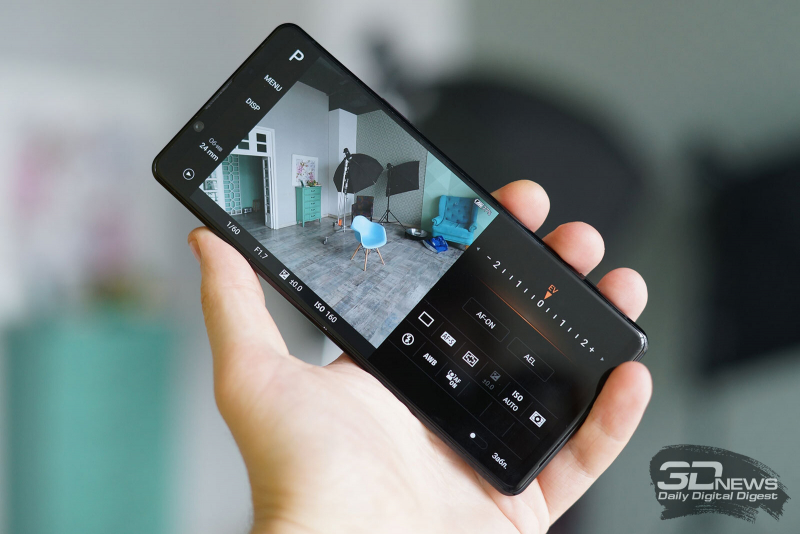 The overall impression of the Sony Xperia 1 II from the camera is ambiguous: on the one hand, there's a good stabilizer, excellent (probably really the best on the market) autofocus, fast continuous shooting and the emphasis on manual control, on the other — the quality of shooting for a modern flagship is not at the highest level (a bit floats white balance focal length to focal length, dynamic range is not limiting, details medium), no night mode. But fans of total control without interference sometimes too Intrusive neural networks Xperia 1 II will like.
For movies also prepared a special regime, but largely we've seen before: a special "cinematic" filters (so-called colour correction LOOK), full control over different parameters (from white balance to the levels of the microphone and FPS) – and here are just a logical horizontal orientation; stories can be removed in a conventional application. Supports video recording in 4K resolution at 60 frames per second in the format of HDR, there is an effective stabilizer, which works quite well with 4K. But — and this is strange — if the specified application for 4K 60p standard, the application supports frequency up to 30 frames per second in 4K. The picture quality, without the effect of the rolling shutter. But slow motion video, which was once a signature feature of the Xperia, unfortunately, limited by the speed of 120 frames per second — chasing competitors, which has reached exorbitant rates (7680 frames per second on the latest flagship Huawei), the Japanese did not. But in General, for video recording, the Xperia 1 II full order.
| | | |
| --- | --- | --- |
| |   | |
The front camera is a standard 8 megapixels (size — 1/4 inch) aperture — f/2.0, no flash and autofocus. Focal length normal, the distortion at an acceptable level, there is a mode blur. Get a good selfie.
Work offline
Sony Xperia 1 II received the battery capacity of 15.2 W·h (4000 mAh, 3.8 V). By today's standards quite a bit, but the increase relative to battery Xperia 1 very solid — there was only a capacity of 3300 mA·h And it has a significant impact on autonomy: Xperia 1 II quite easily withstands full day even with heavy load — however, it is desirable to supply the auto brightness and the dark theme of the interface. Then the probability that you will not have to look for an outlet during the day, becomes very high.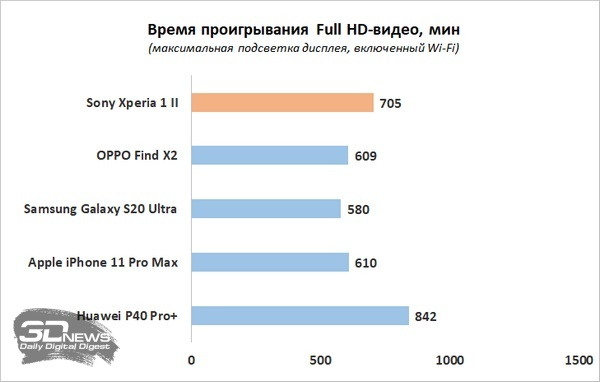 In our traditional test playing Full HD-video on maximum brightness with the included updates and notifications, the smartphone lasted 11.5 hours — the result is normal. Not great, but as you can see in the graph above, the direct competitors for the most part also do not Shine. Autonomy is rarely the dignity flagships.
For charging the USB Type-C supports quick charging with the supplied adapter power 18 watts (in theory supported and USB Power Delivery power up to 21 W). All the smartphone is charging a little less than two hours for apparatus of this class, especially with a medium capacity battery, not serious. Supported wireless charging power of 11 watts.
Conclusion
Sony finally stepped on the throat of their own song in which they talked about the release of the flagship smartphone, is filled with compromises (in the style of Apple), and released a gadget that is made almost at the request of consumers. Mini-Jack with a high quality audio path, a cool stereo, a combination of good memory and slot for microSD, almost stock Android, and really comfortable housing — is Xperia 1 II has finally become a hit?..
No, hardly, despite the fact that it's probably the best smartphone company in the years — too much has been lost before, and too little of his real advantages over its competitors. Yes, he's good more or less in all (discounted for the problems with the overheating, which occur from time to time), and just did great as a smartphone for fans to watch him film and the sound and picture everything will be fine. But it is perhaps too original with its extended display and not good enough in terms of photos in smartphones Sony is somehow always playing catch-up, and the situation with Xperia 1 II is no exception. Outstanding auto focus is not up to the end compensates for the average quality of shooting in the dark, but for fans full control over the process of recording a video or photo, there is a great modes. In any case, it's nice that Sony does not throw the smartphone division, bends the line and, moreover, gives a very successful model.
Advantages:
this is the flagship 2020;
its original tradition, though the colors of the design;
lots of memory + a slot for its expansion;
flagship performance;
decent quality as photo-and — more — video;
applications for "professional" shooting photo and video;
excellent stereo speakers;
mini Jack in combination with the waterproof protection IP68.
Disadvantages:
the screen lacks brightness;
the operating system is not always consistent — sometimes the smartphone is overheating;
no control for night mode photography;
slow charging;
shooting 4K video in the original application available only at 30 frames per second;
the fingerprint scanner is implemented not very well.
Source: 3dnews.ru