Browse NEX 3 vivo: smartphone without a cut-out on the screen and no buttons
The NEX series smartphones created by the company vivo to demonstrate, if not technological superiority, then at least of innovation: past models have got the unique chips, as clarity. vivo NEX 3 fit into this wave, but to a lesser degree. Smartphones with a slide-out front-facing camera we've seen, a fingerprint scanner built into the screen, too, is no surprise, and the extremely curved display boasts Huawei Mate 30 Pro. The main features of the NEX 3 is the complete lack of physical buttons
on the body and a system of three cameras led 64-megapixel unit — he is already "lit up" in a relatively budget handsets like Xiaomi Redmi Note 8 Pro or XT realme, a camera with this resolution, the smartphone is still a rarity.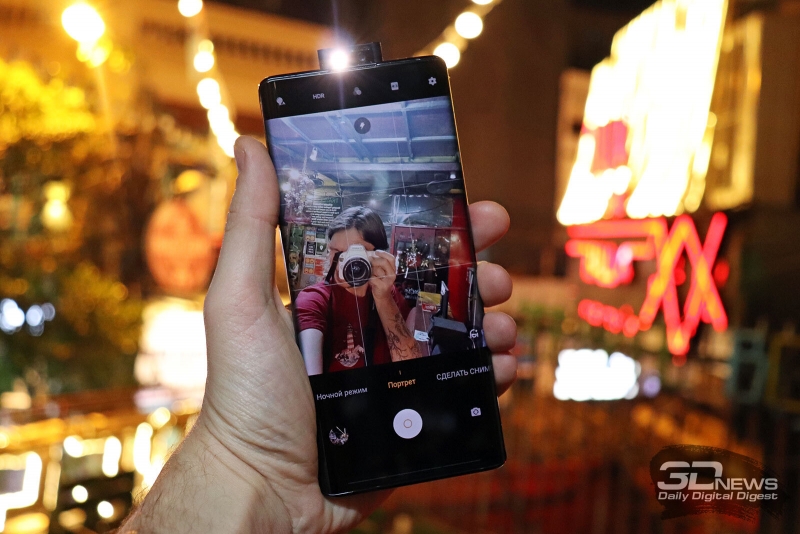 The rest of the features is to be expected for a flagship smartphone sample 2019: platform Qualcomm Snapdragon 855 Plus (Yes, overclocked version), 8 GB of RAM, a huge OLED screen diagonal of 6.89 inches, the body is almost completely made of glass. About the display, creeps at the edges of the body, I mentioned above. Will it be enough to compete with other flagships, or NEX 3, like its predecessors, will be held somewhere under the radar of the public?
Specifications
vivo NEX 3
NEX vivo, Dual Display
Huawei Mate 30 Pro
Apple iPhone 11
OnePlus 7 Pro
Display
6.89 inch, P-OLED,
2256 × 1080 pixels, 363 ppi, capacitive multitouch
6.39 inches, Super AMOLED,
2340 × 1080 pixels, 403 ppi, capacitive multitouch
6.53 inch, OLED,
2400 × 1176 pixels, 409 ppi, capacitive multitouch
6.1 inches, IPS,
1792 × 828 pixels, 326 ppi, capacitive multitouch
6.67 inch, AMOLED Fluid,
3120 × 1440 pixels, 516 ppi, capacitive multitouch
The second display
No
5,49 dyuymf, Super AMOLED,
1920 × 1080 pixels, 401 ppi, capacitive multitouch
No
No
No
Safety glass
No information
No information
Corning Gorilla Glass 6
No information
Corning Gorilla Glass (version not specified)
Processor
Qualcomm Snapdragon 855 Plus: one core Kryo 485 Gold, frequency of 2.96 GHz + three cores Kryo 485 Gold, frequency of 2.42 GHz + four cores Kryo 485 Silver, 1.8 GHz
Qualcomm Snapdragon 845: four cores Kryo 385 Gold 2.8 GHz + four cores Kryo 385 Silver, 1.7 GHz
HiSilicon Kirin 990: eight cores (2 × ARM Cortex-A76, frequency of 2.86 GHz + 2 × ARM Cortex-A76, frequency of 2.09 GHz + 4 × ARM Cortex-A55, frequency 1.86 GHz); architecture HiAI
A13 Apple Bionic: six cores (2 × Lightning frequency 2.65 GHz + 4 × Thunder, frequency 1.8 GHz)
Qualcomm Snapdragon 855: single core Kryo 485 Gold, frequency of 2.85 GHz + three cores Kryo 485 Gold, frequency of 2.42 GHz + four cores Kryo 485 Silver, 1.8 GHz
Graphics controller
Adreno 640, 700 MHz
Adreno 630, 710 MHz
ARM Mali-G76 MP16
Apple GPU (4 cores)
Adreno 640
RAM
8 GB
10 GB
8 GB
4 GB
6/8/12 GB
Flash memory
128 GB
128 GB
256 GB
64/128/256 GB
128/256 GB
Memory card support
No
No
Yes (only Huawei nanoSD)
No
No
Connectors
USB Type-C, mini-Jack 3.5 mm
USB Type-C, mini-Jack 3.5 mm
USB Type-C
Lightning
USB Type-C
SIM card
Two nano-SIM
Two nano-SIM
Two nano-SIM
One nano SIM and one eSIM
Two nano-SIM
Cell 2G connection
GSM 850 / 900 / 1800 / 1900 MHz
GSM 850 / 900 / 1800 / 1900 CDMA 800/1900 MHz
GSM 850 / 900 / 1800 / 1900 MHz
GSM 850 / 900 / 1800 / 1900 MHz CDMA 800 / 1900
GSM 850 / 900 / 1800 / 1900 MHz CDMA 800 / 1900
3G cellular communications
HSDPA 850 / 900 / 1900 / 2100 MHz; CDMA2000 1xEV-DO
HSDPA 850 / 900 / 1900 / 2100 MHz
HSDPA 800 / 850 / 900 / 1700 / 1900 / 2100 MHz
HSDPA 850 / 900 / 1700 / 1900 / 2100 MHz
HSDPA 800 / 850 / 900 / 1700 / 1800 / 1900 / 2100 MHz
Cellular 4G
LTE Cat.18 (up to 1200 Mbit/s): the bands 1, 2, 3, 4, 5, 7, 8, 12, 17, 18, 19, 20, 26, 28, 34, 38, 39, 40, 41
LTE Cat.16 (up to 1024 Mbit/s): the bands 1, 2, 3, 5, 7, 8, 19, 28, 38, 39, 40, 41
LTE: information unknown
LTE-A Cat.16 (up to 1024/150 Mbit/s), ranges 1, 2, 3, 4, 5, 7, 8, 11, 12, 13, 17, 18, 19, 20, 21, 25, 26, 28, 29, 30, 32, 34, 38, 39, 40, 41, 42, 46, 48, 66
LTE Cat.18 (up to 1200 Mbit/s): the bands 1, 2, 3, 4, 5, 7, 8, 12, 13, 17, 18, 19, 20, 25, 26, 28, 29, 32, 34, 38, 39, 40, 41, 66
Wi-Fi
802.11 a/b/g/n/ac
802.11 a/b/g/n/ac
802.11 a/b/g/n/ac
802.11 a/b/g/n/ac/ax
802.11 a/b/g/n/ac
Bluetooth
5.0
5.0
5.0
5.0
5.0
NFC
There
No
There
Yes (Apple Pay)
There
Navigation
GPS, A-GPS, GLONASS, BeiDou, Galileo
GPS, A-GPS, GLONASS, BeiDou
GPS (dual band), A-GPS, GLONASS, BeiDou, Galileo, QZSS
GPS, A-GPS, GLONASS, Galileo, QZSS
GPS, A-GPS, GLONASS, BeiDou, Galileo
Sensors
Light, proximity, accelerometer/gyroscope, magnetometer (digital compass)
Light, proximity, accelerometer/gyroscope, magnetometer (digital compass)
Light, proximity, accelerometer/gyroscope, magnetometer (digital compass), infrared sensor, Face ID
Light, proximity, accelerometer/gyroscope, magnetometer (digital compass), barometer, Face ID
Light, proximity, accelerometer/gyroscope, magnetometer (digital compass)
Fingerprint scanner
There, on the screen
There, on the screen
There, on the screen
No
There, on the screen
The main camera
Triple module 64 + 13 + 13 MP, ƒ/1,8 + ƒ/2,2 + ƒ/2,48, phase detection autofocus, led flash
Triple module, 12 + 2 MP + 3D camera, ƒ/1,8 + ƒ/1,8 + ƒ/1.3 MP, phase detection autofocus, optical stabilization, led flash
The fourth module, 40 + 40 + 8 MP + TOF, ƒ/1,6 + ƒ/1,8 + ƒ/2,4, hybrid auto focus, optical stabilization, dual-led flash
Double module, 12 + 12 MP, ƒ/1,8 + ƒ/2.4 GHz, dual-led flash, phase detection autofocus and optical stabilization patisia – in the main module
Triple module: 48 MP, ƒ/1,6 + 8 MP, ƒ/2.4 GHz + 16 MP, ƒ/2.2, and a hybrid autofocus, dual-led flash
Front camera
16 MP, ƒ/2.1, and without autofocus, with flash
No
32 MP, ƒ/2.0, fixed focus, no flash
12 MP, ƒ/2.2, and without autofocus, no flash
16 MP, ƒ/2.0, fixed focus
Food
Removable battery: 17,1 W·h (4500 mAh, 3.8 V)
Removable battery: the 13.3 WH (3500 mAh, 3.8 V)
Removable battery: 17,1 W·h (4500 mAh, 3.8 V)
Removable battery: 11,91 W·h (3110 mAh, 3.8 V)
Removable battery: 15,2 WH (4000 mAh, 3.8 V)
Size
167,4 × 76,1 × 9.4 mm
Of 157.2 × 75,3 × 8.1 mm
158,1 × 73,1 × 8.8 mm
150,9 × 75,7 × 8.3 mm
162.6 mln × 75,9 × 8.8 mm
Weight
217 grams
199 grams
198 grams
194 grams
206 grams
Protection case
No
No
IP68
IP68
No
Operating system
Android 9.0 Pie shell FunTouch OS
Android 9.0 Pie shell FunTouch OS
Android 10, shell EMUI 10
iOS 13
Android 9.0 Pie shell OxygenOS
Current price
59 990 rubles
57 000
1 099 euros
59 990 rubles for the version with 64 GB 64 990 rubles for the version with 128 GB, 73 990 rubles for the version with 256 GB
38 500 rubles for the version 6/128 GB, 40 000 rubles for the version 8/256 GB
Design, ergonomics and software
Feature vivo NEX 3 quite modest — Yes, there is a trick with "screen-a waterfall" (as curving to the complete covering of the faces display called the manufacturer), but the color performance of a few negate the effect produced by them. To understand that in the NEX 3 black (this color is called "radiant night") is generally used just such a display when it is not enabled, impossible, and other options of color execution vivo in Russia does not offer.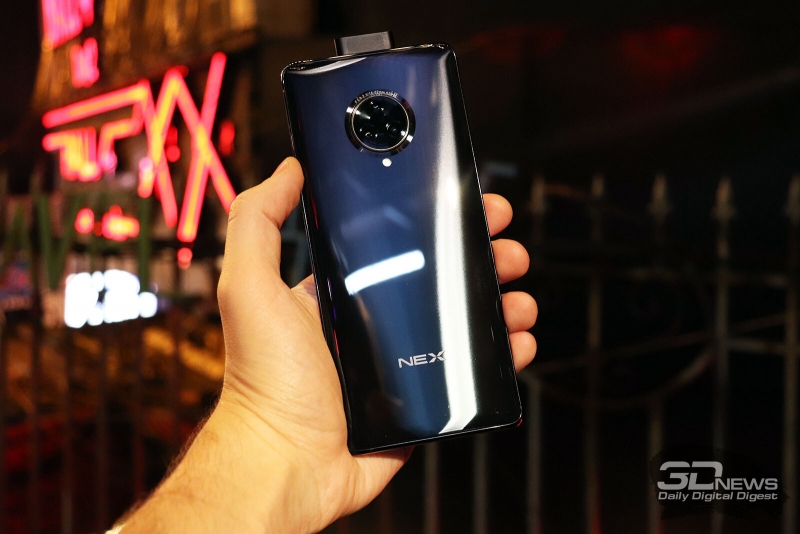 But then the NEX 3 does not take away — so it's almost full bezremontnoy. Side frames do not exist for natural reasons — because of the curved screen. But top and bottom also minimized — the total covering area of the front panel screen achieves of 99.6%. It's clear that there is no cutout or hole in the corner of the display there is a pull — out camera allows you to avoid unnecessary complexities. Given the fact that we we're about the screen size of 6.89 inches, it is possible to recognize vivo NEX 3 legitimate contender for the title of best smartphone for watching videos.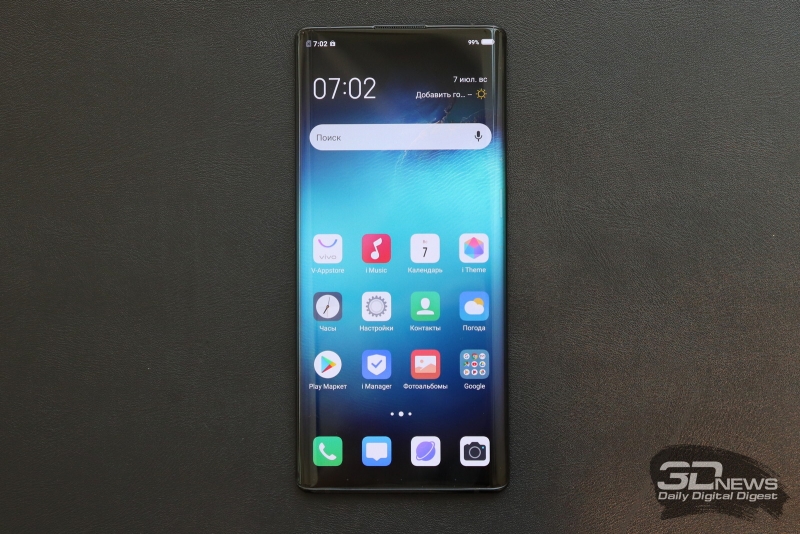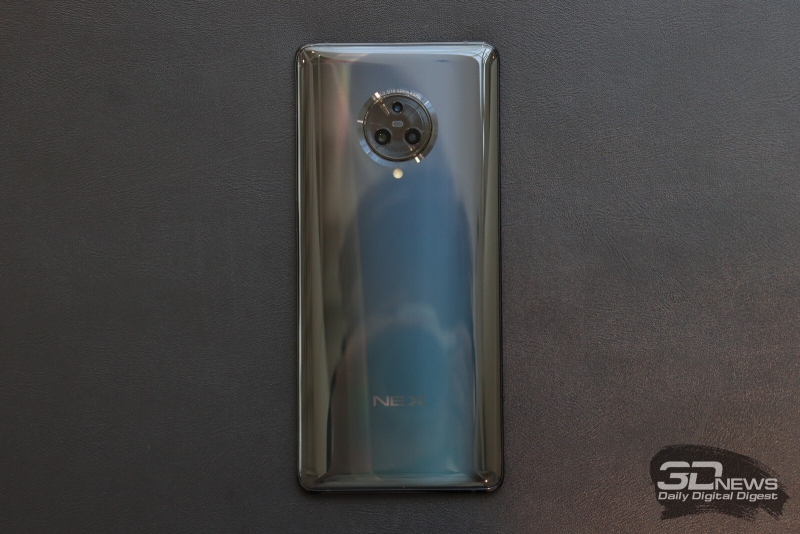 The back panel also made of glass, with slightly curved edges smartphone this a little easier to hold in the hand, but it is very slippery and tries to leave with any not enough smooth surface. Also glossy glass cover very easily soiled, but the prints are rubbed more or less well. But still it is better to package your vivo NEX 3 case — so it will be safer, and to some extent aesthetically pleasing.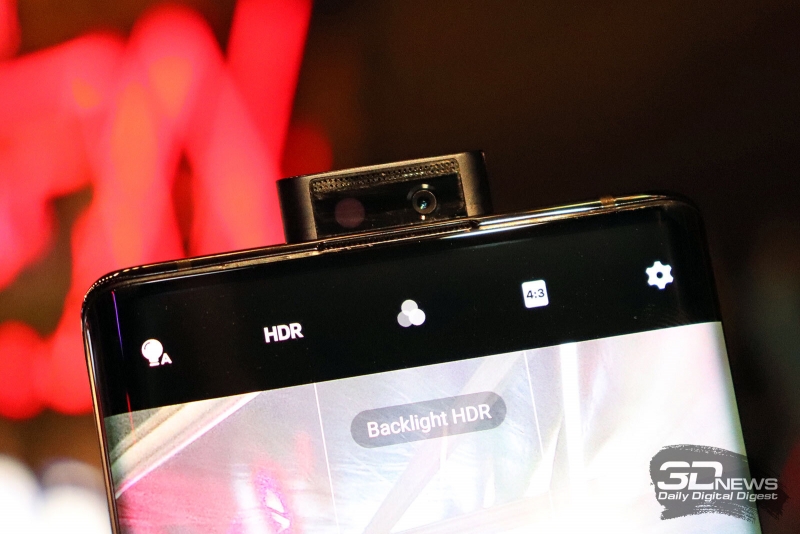 Front camera in the NEX, hidden in a special pull-out module. Now he is not closer to the edge, and in the middle and on it, besides the front camera, fit is also a lamp — not flash, Yes, constant light, that like to help. Into the slot above the lens and lamp displays a duplicate earpiece. The camera POPs out very fast, with a distinctive voice (it can be changed in the settings or disable at all) — and in theory is able to hide when falling smartphone. And Yes, unlike 9X Honor, for example, the module reacts to the situation of free fall, quickly hiding in the body. How many cycles are enough mechanism in vivo, this time not said, but I do not think that there will be any problems. However, the sliding element has deprived the smartphone of moisture protection, while the combination of these moments we've ever seen. Another disadvantage of the retractable frontali — it inevitably collects dust, before each shot you have to wipe the lens.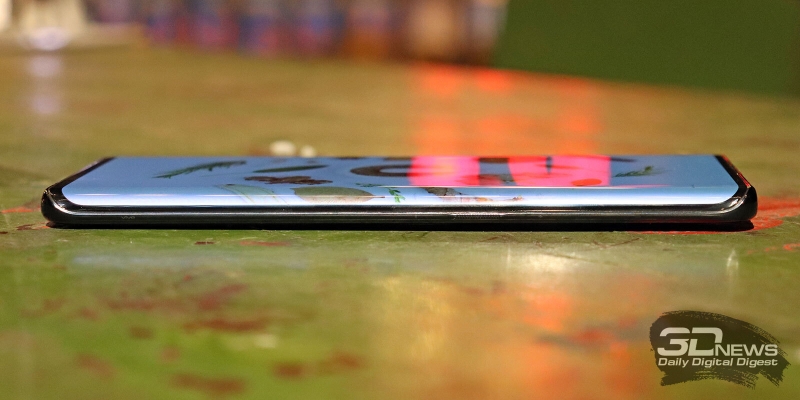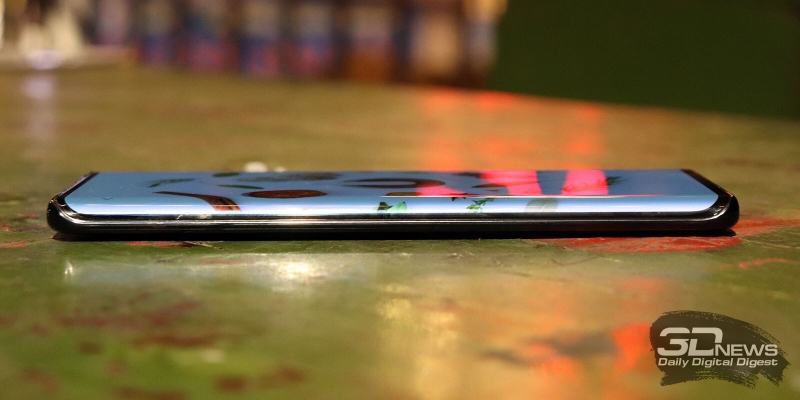 Three rear cameras are combined in a round module and look there's more graceful than "burners" in the new iPhone. Although there is a matter of taste — the Apple solution already found, of course, their fans.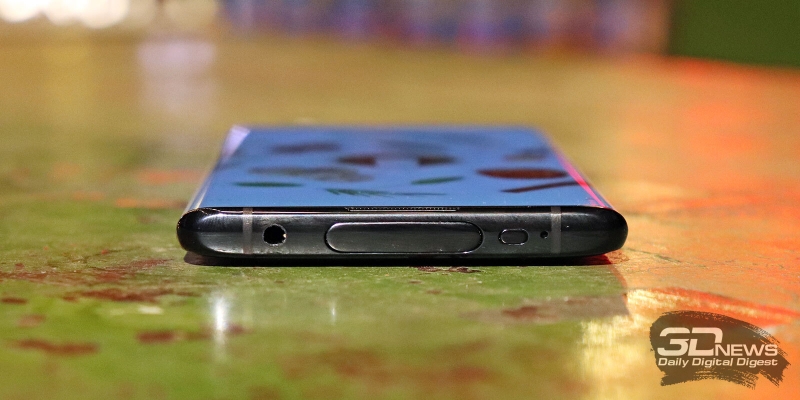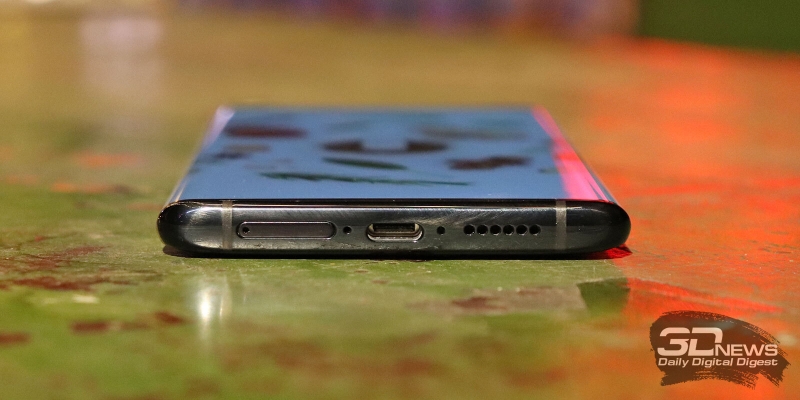 A pleasant surprise in the layout of the NEX vivo 3 – mini-Jack, which is located on the top face. Large extendable module not hurt to place the analog audio Jack, which though not is a necessary part of a modern smartphone is a wireless headset is rapidly taking over the market, but as an option it will never be superfluous, especially the vivo installed in the smartphone a good DAC.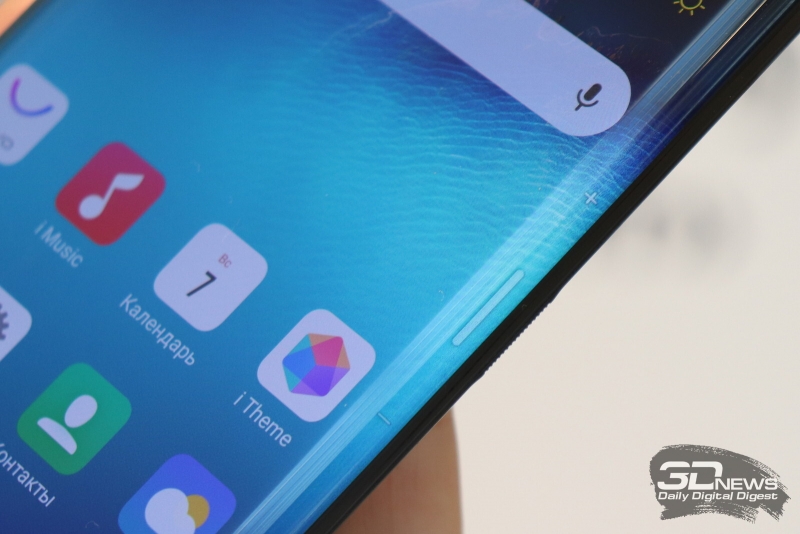 Finally, the main difference between vivo NEX 3 from all other modern smartphones — a complete lack of physical keys. The inclusion and the volume control responds to a touch region on the right side. Place are responsible for blocking/enabling of the gadget, highlighted fins, so its easy to grope blindly. But the virtual volume keys is just a zone on either side of it, and to interact with them already, you need to look at emerging labeling in the lateral area of the folded display. And if it is adjust the volume of serious problems here, then take screenshots (with combination lock and volume) or to press the virtual "shutter" uncomfortable. Like quality and tactile response, and the zone is big enough, but actions are too unusual — and a half weeks of using a smartphone as the core to fully adapt and failed. However, for screenshots you can use gesture — swipe with three fingers.
To identify the user is invited to use a first fingerprint scanner located under the screen. With such sensors is often the problem but in this case vivo as the pioneer of such solutions has extensive experience and applies it in practice. The optical sensor responds to the touch of wet fingers, and generally has a good reaction speed, as well as a minimum percentage of misses. System recognition of the user's face is also provided, but it is proposed to use solely as a backup — if multiple recognition attempts of the print are unsuccessful, then the module with the front camera helpfully nominated and will help to unlock the smartphone.
Screenshot gallery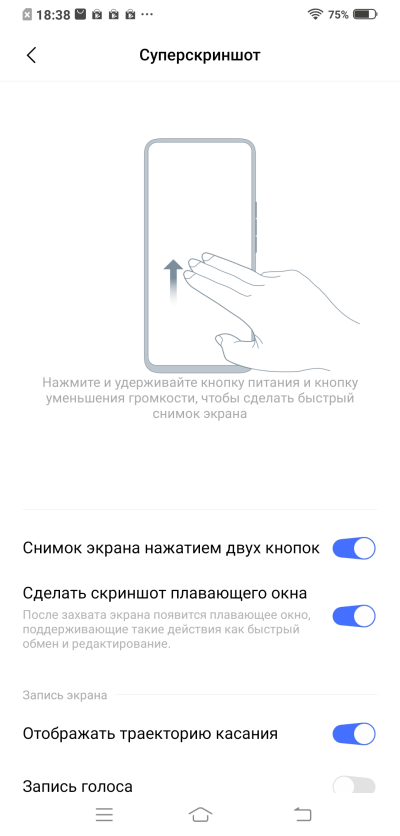 Screenshot_20191022_183806.jpg
View all pictures (28)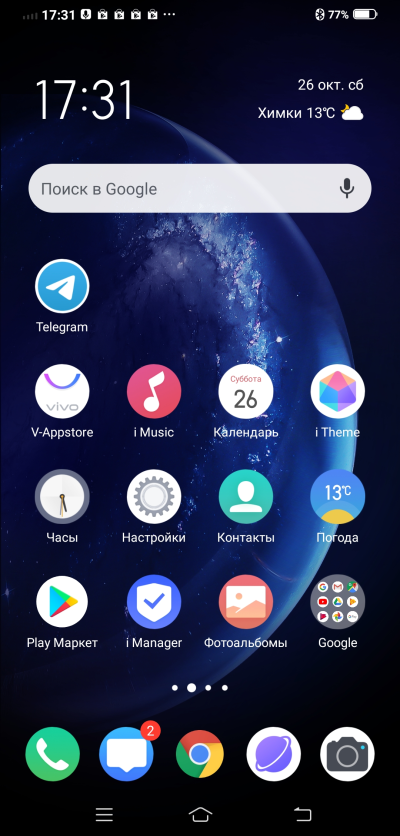 Screenshot_20191026_173154.jpg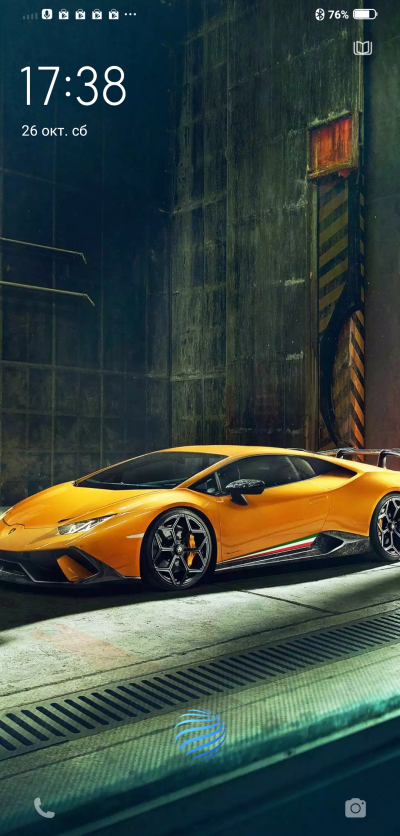 Screenshot_20191026_173815.jpg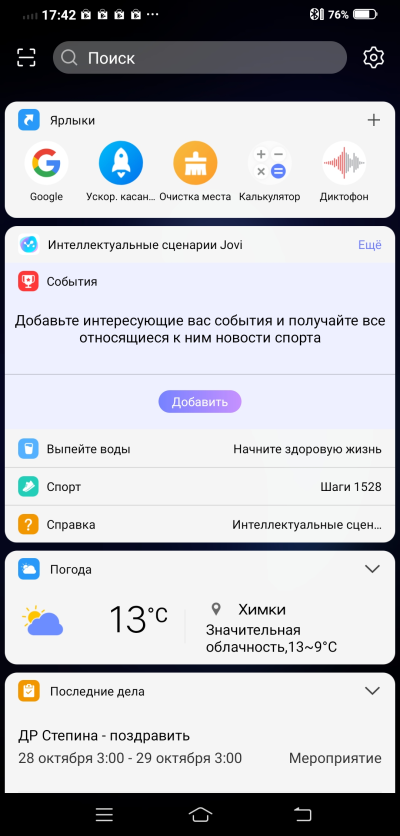 Screenshot_20191026_174239.jpg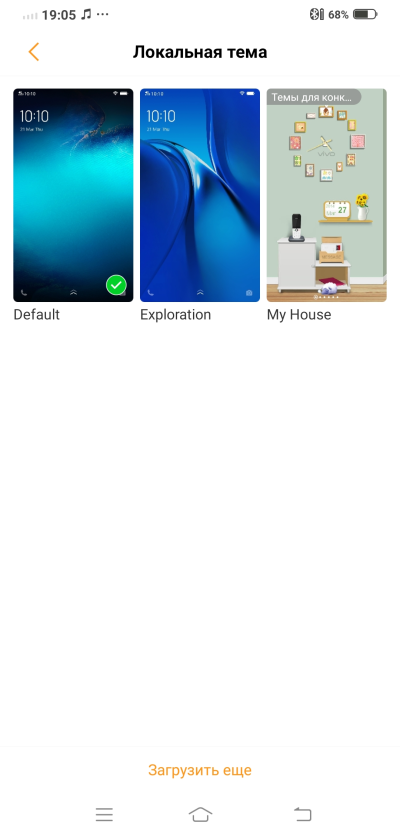 Screenshot_20191026_190513.jpg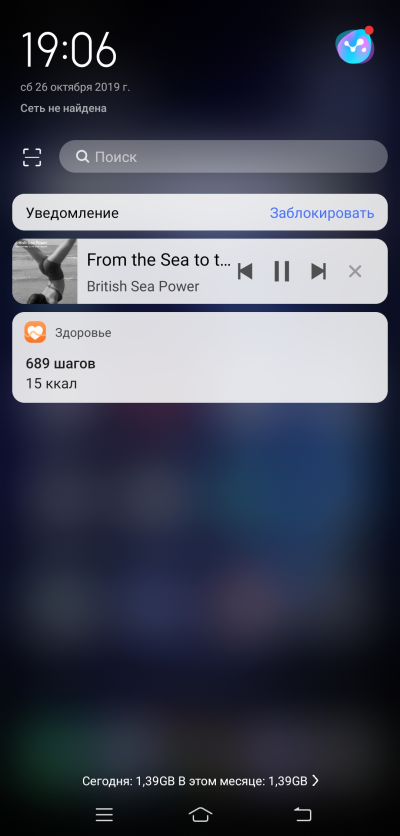 Screenshot_20191026_190602.jpg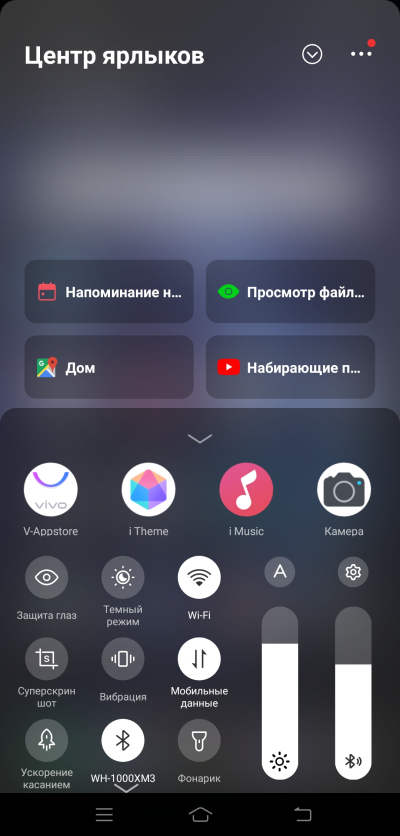 Screenshot_20191026_190610.jpg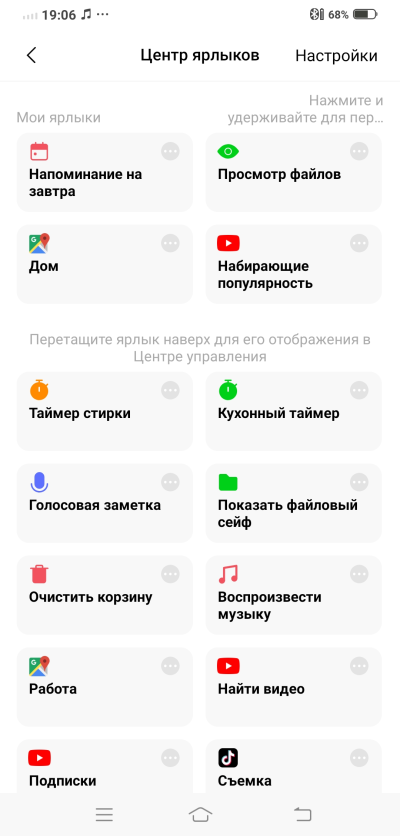 Screenshot_20191026_190627.jpg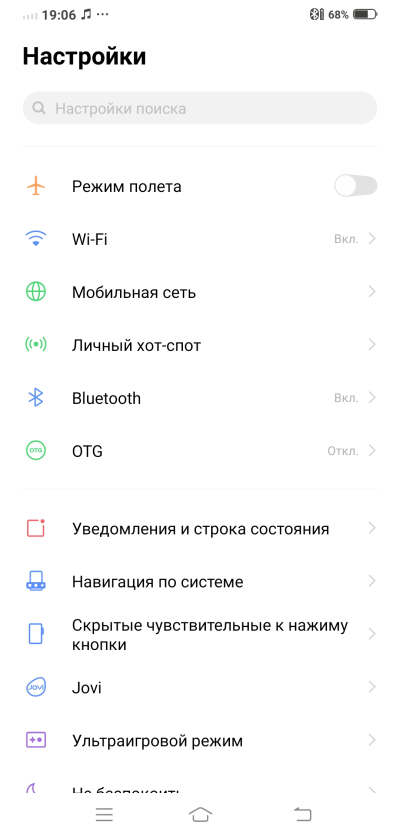 Screenshot_20191026_190647.jpg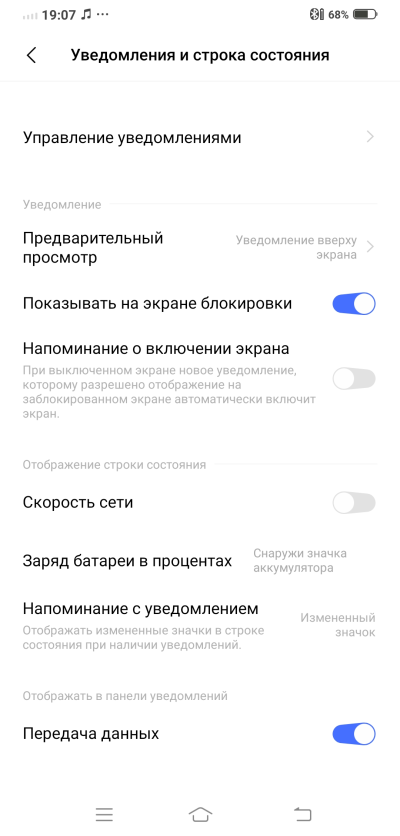 Screenshot_20191026_190704.jpg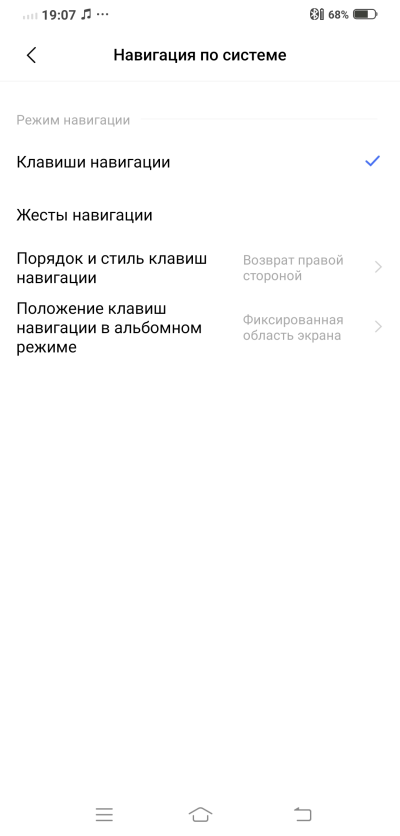 Screenshot_20191026_190722.jpg

Screenshot_20191026_190736.jpg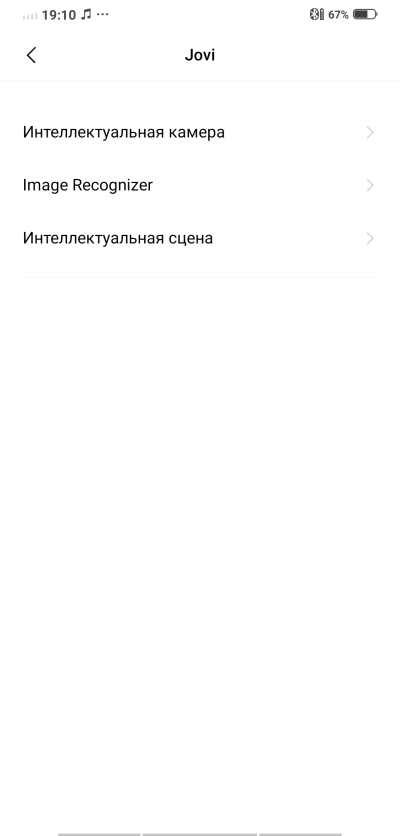 Screenshot_20191026_191003.jpg

Screenshot_20191026_191008.jpg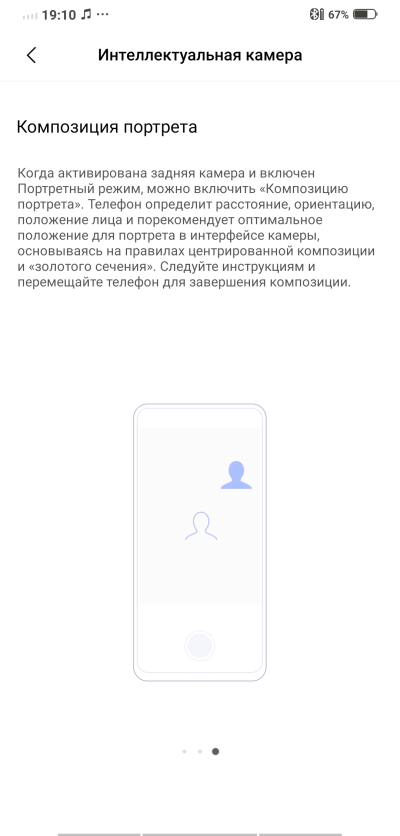 Screenshot_20191026_191017.jpg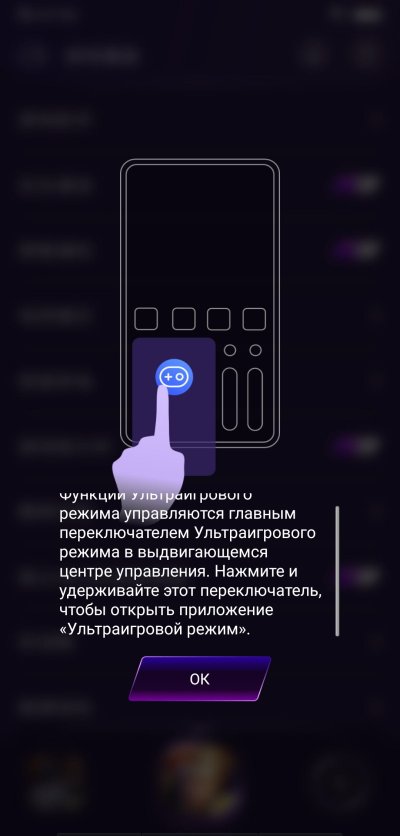 Screenshot_20191026_191045.jpg

Screenshot_20191026_191053.jpg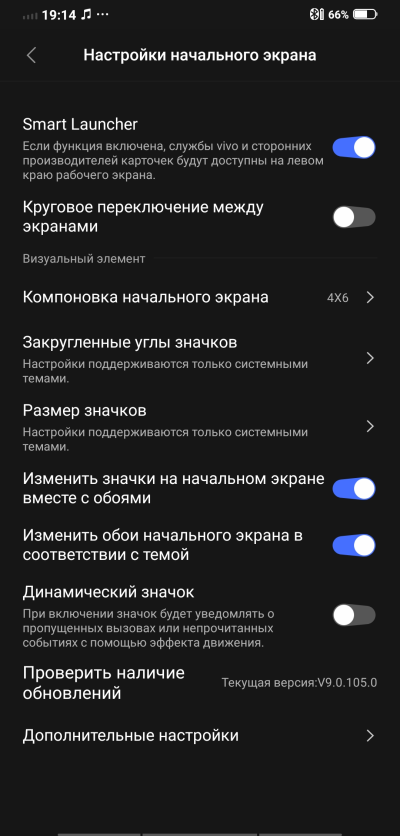 Screenshot_20191026_191452.jpg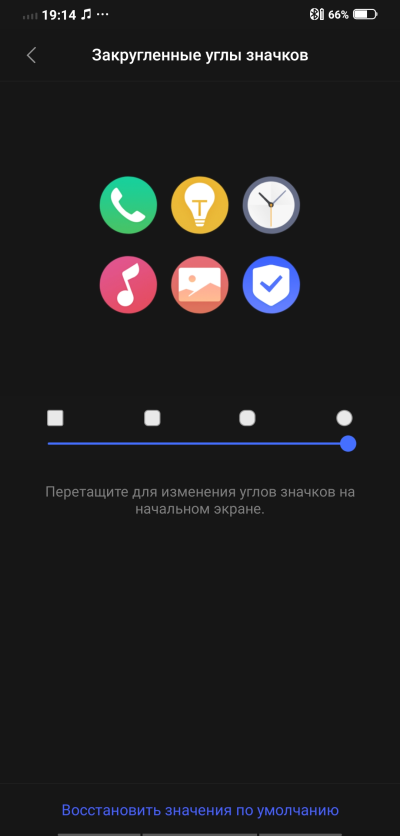 Screenshot_20191026_191459.jpg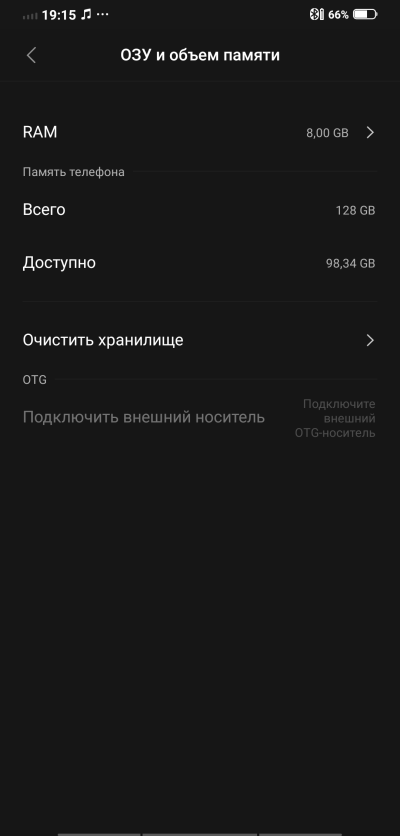 Screenshot_20191026_191552.jpg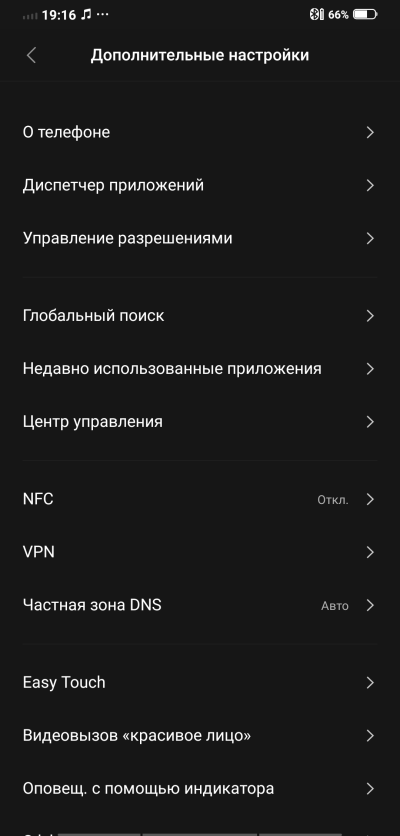 Screenshot_20191026_191601.jpg

Screenshot_20191026_191606.jpg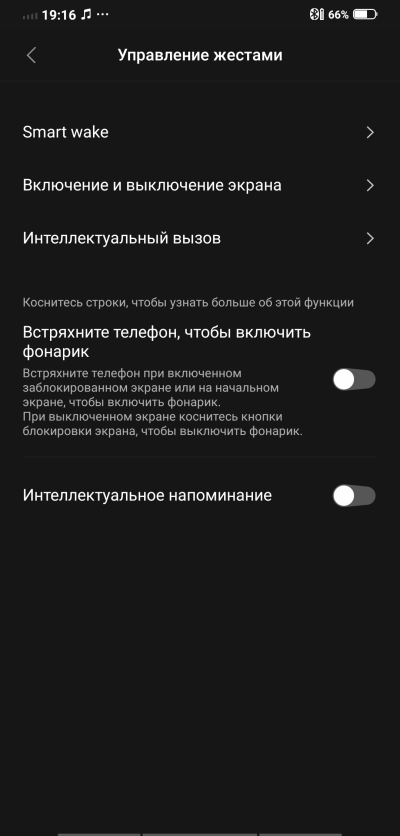 Screenshot_20191026_191617.jpg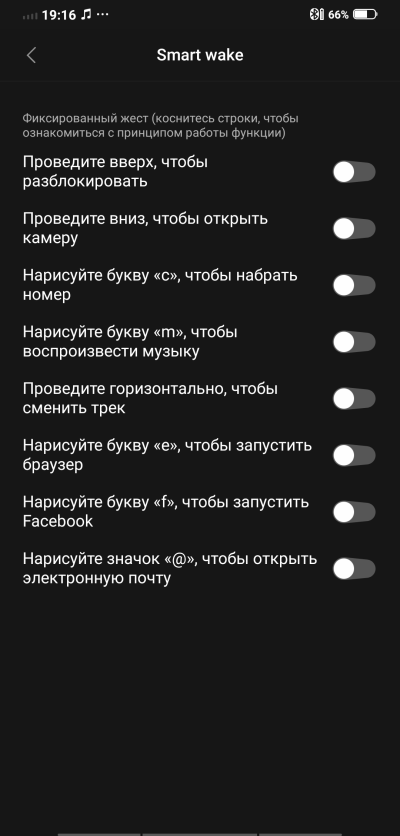 Screenshot_20191026_191631.jpg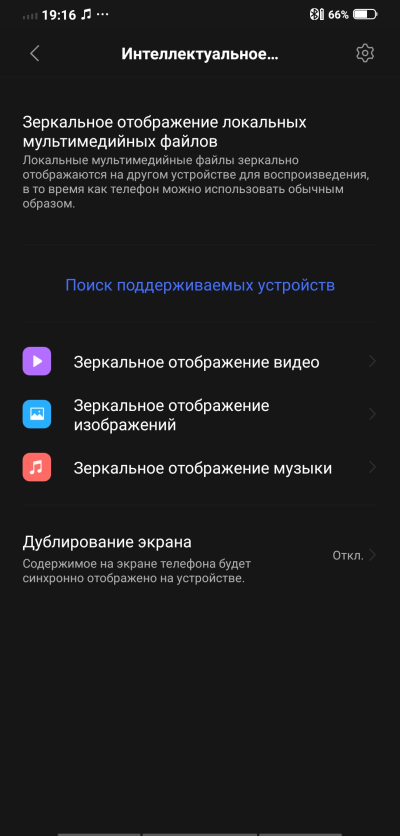 Screenshot_20191026_191640.jpg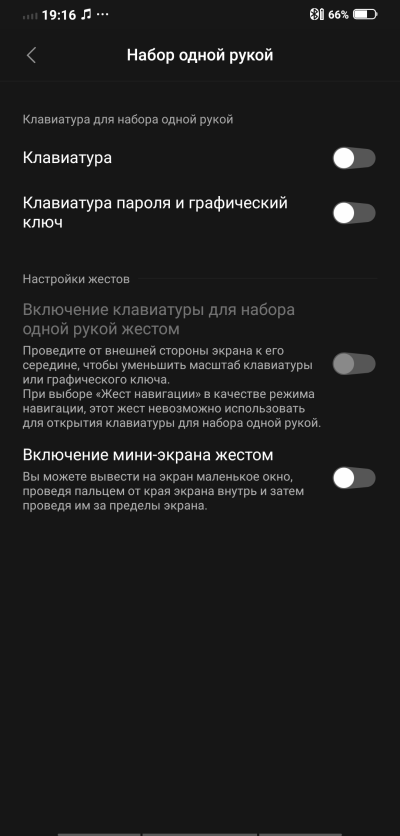 Screenshot_20191026_191647.jpg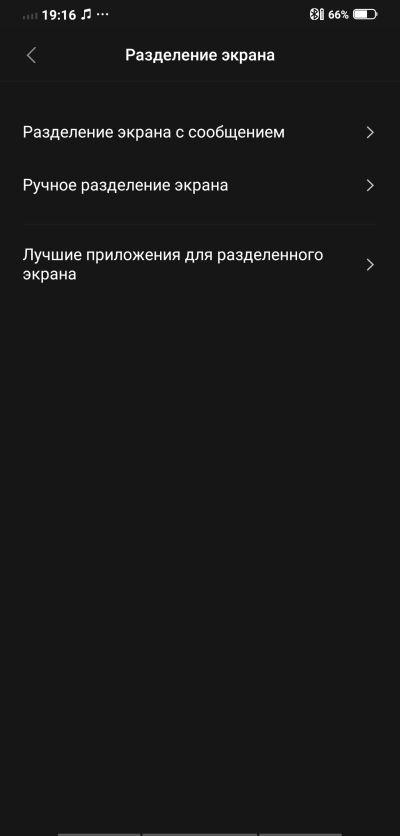 Screenshot_20191026_191652.jpg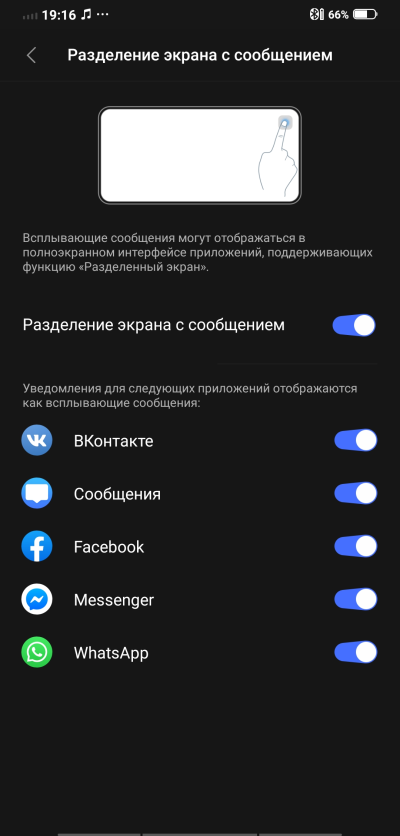 Screenshot_20191026_191655.jpg
See all
image (28)
Operating system – Android 9 Pie, about the upgrade to Android 10 yet no one speaks, and if it happens at all, we can not tell. On top of the OS (with all its usual features and services of Google from vivo has no problems with the US government) — shell FunTouch OS 9.1. About it we already wrote quite a lot this year, and especially emotionally — in the review of vivo Neo V17. Here let's just say that since she got the most important thing for 2019 update — the ability to activate the dark theme, which is great saving energy on smartphones with OLED displays and pretty looks. However, everything is not perfect — Yes, FunTouch OS automatically activates "dark" modes for all the supporting it applications, but for some reason they're not always neatly in Instagram, for example, disappeared the sliders to adjust parameters. Shell combines and problems (like not too high-quality of Russification), and a wide range of settings (and partly unique — you can remember a special usage profile of smartphone). You should hope that the constant work on the bugs (update rained really often) will lead to the fact that the problems will soon yield to virtues.
Display and sound
vivo NEX 3 got really huge, 6,89-inch display. Yes, part of this impressive figure due to the extremely curved edges, but not so big. Still working surface — today is the biggest among all the smartphones, not counting foldable Samsung Galaxy Fold.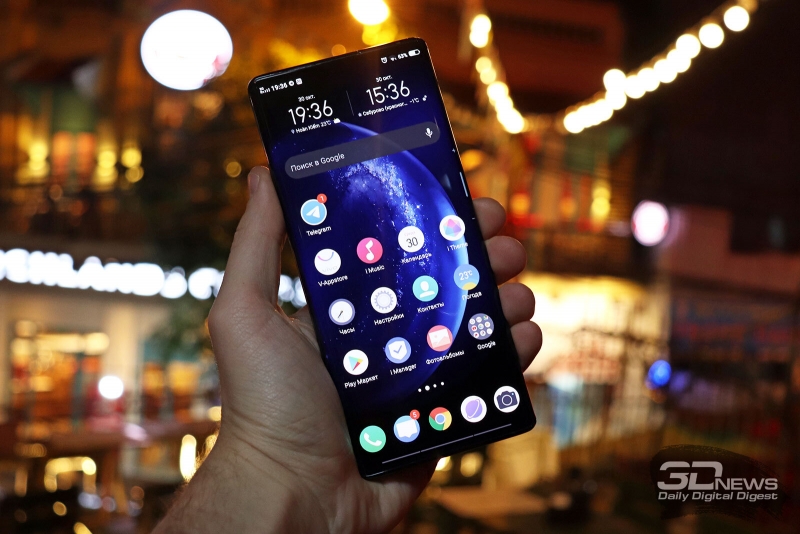 But not only the impressive diagonal glorious this screen. It uses a passive matrix organic light-emitting diodes (P-OLED) with a resolution of 2256 × 1080 pixels. The display problem in the lack of pixel density, ppi 363. The figure is not terrible, the fonts look smooth, but on a display this size already it makes sense to run 4K video but to fully enjoy the picture clarity high resolution will not work. This is what, perhaps, separates vivo NEX 3 from the title of "Best smartphone for watching videos".
The curved area of the display is used when viewing videos or playing games for display information (giving the picture to a certain degree more volume), and on the lock screen can display color pattern pulsing in rhythm with the music. Basically the same menu the right part is only for the already mentioned icon-volume — a special menu in the manner the Samsung Edge is not here.
The screen is covered by tempered glass not the usual attribution of the manufacturer (Corning), and the German company Schott. To check whether it is stronger or more resistant to small scratches than Gorilla Glass, I didn't. But during testing there were no problems, the screen remains intact. Oleophobic coating quality, purified from traces of use without difficulty.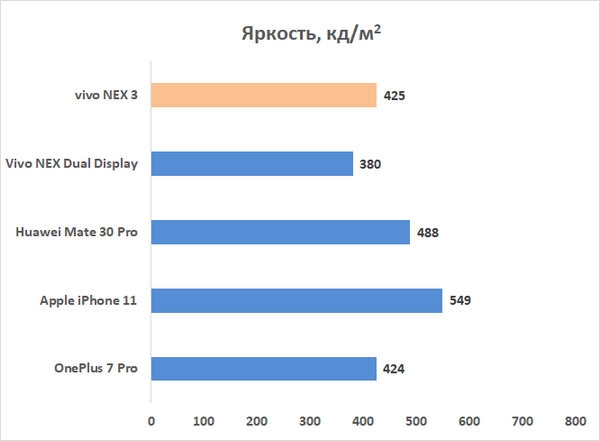 The maximum measured brightness of the display vivo NEX 3 was 425 CD/m2 – OLED-display is not magical, but quite familiar. The sun using a smartphone it is possible, even without such comfort, such as in artificial light or in the shade.
In the display settings you can change the size and style of the fonts, activate the automatic brightness control (works perfectly), ask the already mentioned dark mode, lock rotation, to enable reduction of flicker at low brightness (using technology DC Dimming) and adjust the color. In the appropriate tab, you can manually change the color temperature, and choose one of three color presets: "standard", "normal" and "bright". They differ primarily by the degree of expansion of the color gamut. I measured the performance display in the standard mode, which is the default, and normal.



In standard mode, the color gamut is expanded and almost exactly corresponding to a standard DCI-P3. The gamma curves are stable, and the average gamma is roughly equivalent to the rate — of 2.17. The color temperature is too high — ranges between 8 000 to 8 500 K with a small "failure" to 7 200 K. the Color is noticeably colder due, but without extreme deviations. The average deviation of DeltaE scale Color Checker including a wide range of colors and shades of gray, made up 5.71 at the rate of 3.00 – not perfect, but with wider color gamut, generally tolerated.



When you activate a normal mode, the color space is reduced to the standard sRGB, and color, as indicates the name of the mode, is closer to the norm. Gamma of 2.19 is already under less stable curves. Color badly get warm – the color temperature at 7,000 K at the drop to the reference temperature (6 500 K). But the deviation DeltaE scale Color Checker still does not fit in normal — 3,47. Configured the display is generally pretty good — especially if you activate the normal mode, but about some kind of perfect, "cinematic" level, can not speak.
In vivo NEX 3 has a mini-Jack, which allows you to listen to music with wired headphones without an adapter, but particularly high quality channel is no different. The power of the medium, detailing the usual. With wireless channel no problems — all profiles transfer of high resolution data via Bluetooth on the spot. Speaker, the only one, is located on the bottom face, a finger horizontal smartphone it does not overlap. The volume — average, the quality is ordinary. Earpiece and the MIC normal – to communicate via telephone with vivo NEX 3, you can safely.
Hardware and performance
vivo NEX 3 in terms of the hardware platform, is a full — fledged "flagship lagmanbek". It comes with a Qualcomm Snapdragon 855 Plus that we saw in the ASUS ROG Phone II. From the normal 855 Snapdragon system-on-chip has a high frequency of older kernel Kryo 485 Gold – 2,96 GHz instead of 2.8 GHz. In single-threaded tasks, this provides a performance increase of approximately 4.2 %. Also have overclocked 15% Adreno graphics 640.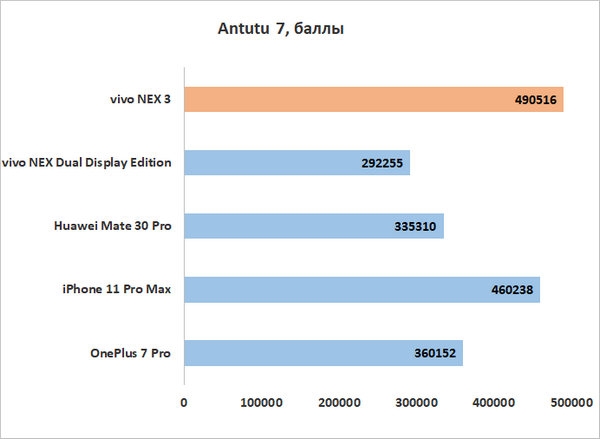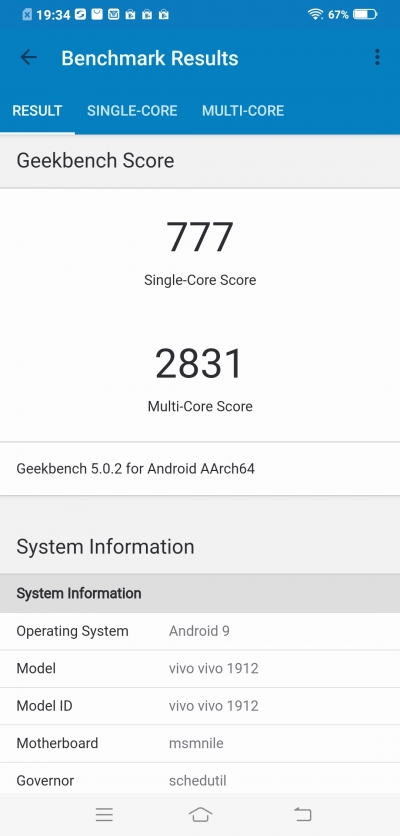 Moreover, in contrast to the same ASUS ROG II Phone to enable the operation at higher frequencies do not need to activate a special game mode — the phone goes into a mode of increased performance when faced with tasks that demand it. As a result, a very strong performance in synthetic tests where the NEX 3 is second only to iPhone Max Pro 11. Among Android smartphones, it is by far probably the most powerful.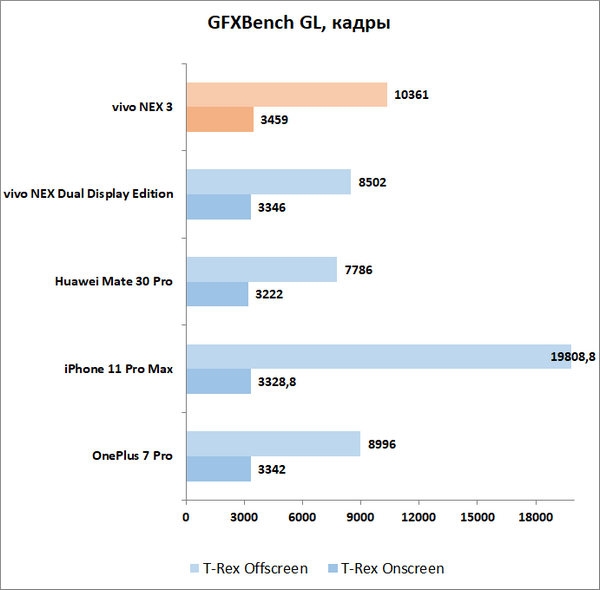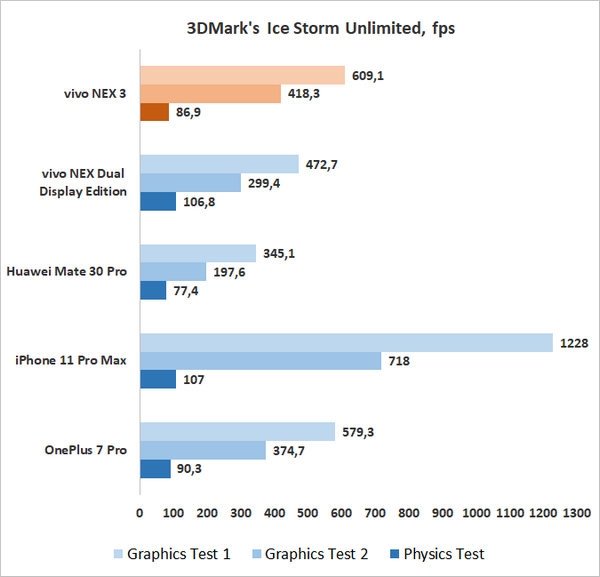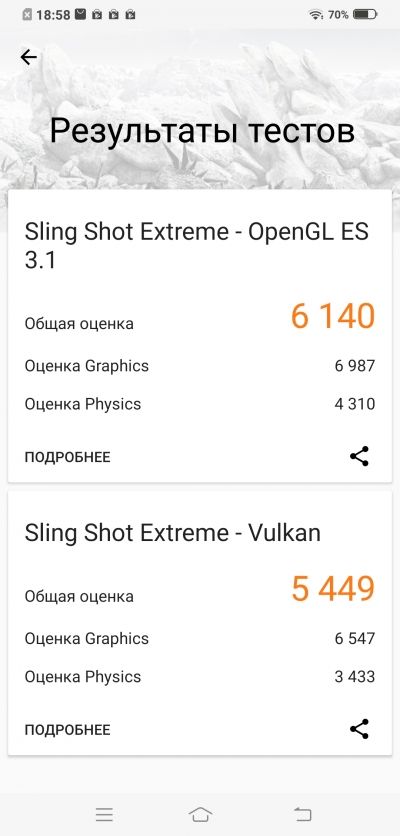 And here is a great display of the maximum appropriate as a gaming device, the flagship of vivo is very good. Drawdowns frame rate does not allow for a very powerful hardware platform, RAM enough (8 GB), and on the big screen to play your favourite games very comfortable.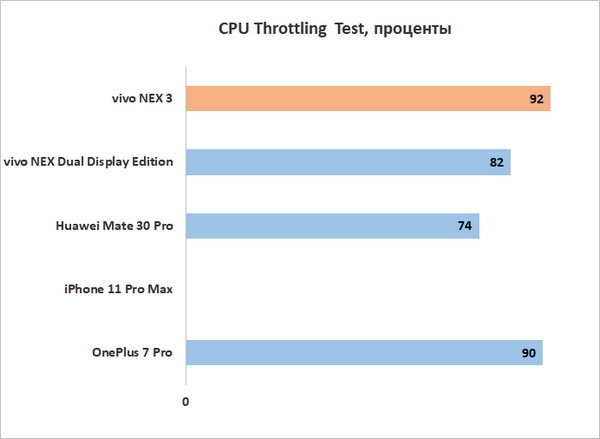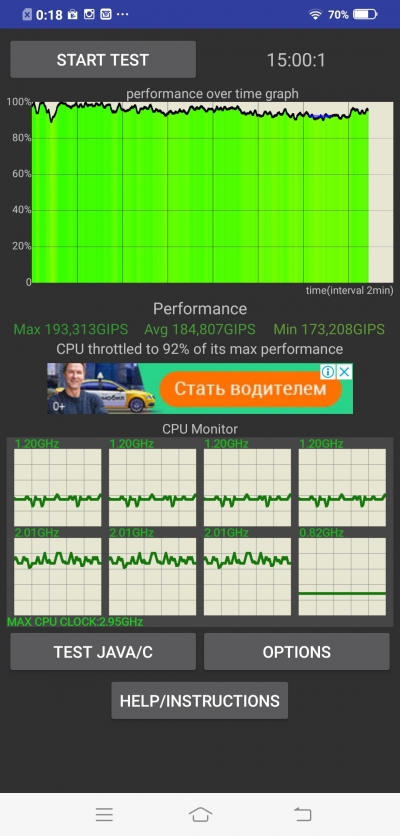 No vivo NEX 3 and problems with the throttle and overheating. Throttling the CPU benchmark Test showed a performance drop of up to 92% of the maximum with the average performance of the 184 GIPS. This is a very high level, the smartphone proves its high status of the gaming gadget.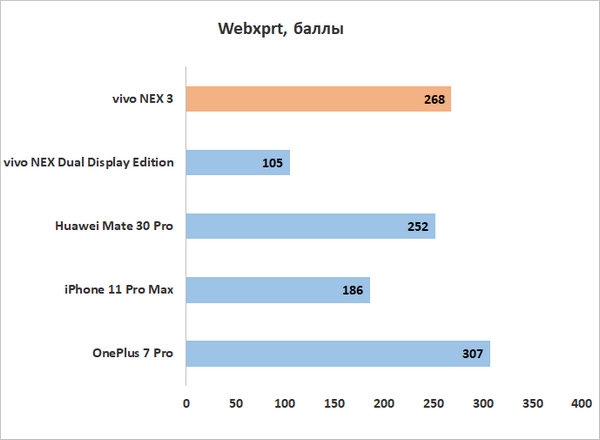 Variants for internal memory in vivo NEX 3 no — the smartphone comes only with 8 GB LPDDRX and a flash drive at 128 GB. Latest — UFS 3.0 standard, so you can count on extremely fast by today's standards the exchange of data inside the smartphone. But the volume, in my opinion, the lack of — about a year and a half the phone's memory will surely be filled (especially if you remove and put a significant number of games), and to expand capacity by memory cards, alas, can not.
Communications and wireless communications
The modem is built into the platform Qualcomm Snapdragon 855 Plus, will facilitate the transfer of data using LTE with Gigabit speed (Cat.18, 1200 Mbps). Moreover, there is a 5G version vivo NEX 3, which is supplied, in addition to China, also in the USA, but in Russia it, alas, today is useless. But to the extent possible with data transmission vivo NEX 3 cope at a very good level. It has two slots for nano-SIM, both work with LTE, there is support for an extensive list of bands of 4G communications.
A major breakthrough compared to last year's NEX – in the new flagship vivo still NFC module, and you will be able to pay for their purchases using Google Pay. Other wireless modules, too: Bluetooth 5.0, Wi-Fi 802.11 a/b/g/n/ac, IR port. The navigation system works with GPS (including A-GPS), GLONASS, BeiDou, Galileo. Questions to her I did not have.
Camera
vivo 3 NEX – already another (the third, followed realme XT and Xiaomi Redmi Note 8 Pro) smartphone, which got a 64-megapixel camera based on the Samsung sensor ISOCELL Bright GW1. Good in principle, the choice if to put aside thoughts about what the last two devices with this sensor did the same to the average (or even lower) class, and here we are talking about the flagship. But we're talking of course about the main camera in the smartphone three.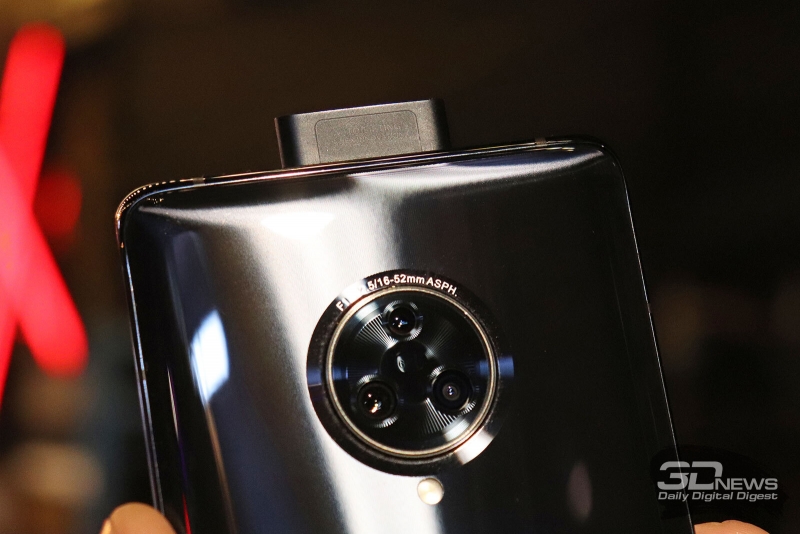 The 64-megapixel sensor the physical size of 1/1,7″ (size of a single pixel — 0.8 µm) obtained a lens with an equivalent focal length of 26 mm and aperture f/1,8. It works with phase detection autofocus, but optical stabilization module, alas, was short — and this is a serious flaw for a flagship smartphone. The second camera gives the smartphone a twofold optical zoom due to the camera lens to 52 mm. the Sensor uses a 13-megapixel, low aperture — f/2,5. The third chamber, too, at 13 megapixels, provides wide angle. The focal length is not known, the EXIF indicates a 13 mm, but in fact the viewing angle is somewhat narrower — probably the slightly clipped due to software correction of the edge distortion. The lens aperture — f/2.2, and has phase detection autofocus, like in other modules, which is rare for a wide angle camera.
In total, vivo, NEX 3 is, roughly speaking, four times optical zoom it will not impress anyone today, but the smartphone shoots fairly accurately for all offered focal lengths, which does not always happen. On wide angle, the module can be removed not only landscapes but also close-UPS with funny distortion — really need to make sure that the device is focused where it should, by default, in this mode, it seeks to divert the focus to infinity. It's nice that the color reproduction and the white balance is almost not differ from the selected angle is the common blemish of Android smartphones. But the detail in wide angle mode you can complain about — however, not very much. The dynamic range in this mode is also low. Teletorium too cannot boast of a wide dynamic range, but pleasing detail.
Interesting point: by default, the smartphone shoots in a resolution of 16 megapixels (4608 × 3456 pixels), this is the basic resolution of the main Quad Bayer camera vivo NEX 3 combines the image received from additional main module. But if lighting is poor from such a hybrid scheme the gadget refuses, throwing the photos in the original for each module definition. The quality of shooting on a wide angle and telephotometer in the dark is poor — although sharp shots in these modes is still possible, which also happens infrequently.
There is a night mode where the smartphone takes multiple shots at different exposures in 4 seconds, then combining them into a single image with extended exposure and programmatically raised sharpness, but it is available only when shooting with a basic angle on the main module. It helps to achieve more vivid and saturated images, but this is not always the case. And, again, the lack of the optical stabilizer, of course, affects the possibility to make a normal photo in low light in the frame. From the above mentioned smartphones middle class realme flagship Xiaomi and vivo, of course, on the General recording quality wins, but their direct competitors in the face of Samsung Galaxy Note10+, Huawei P30 Pro or iPhone 11 he compete hard enough.
There are, of course, unique offer of being able to take pictures with a resolution of 64 megapixels (9216 × 6912) — and indeed, the sharpness when you activate this option (it's hidden under "More" camera application) is impressive. It should be noted that there is a result, not only in compressed JPEG format, but in RAW it is necessary to select the appropriate item in the deep settings professional mode.
There are a must today "artificial intelligence", which connects to the process of neural computations. The smartphone recognizes the current shooting environment and adjusts color, exposure and dynamic range of the image according to their perception about beauty. Usually, these representations do not fail vivo NEX 3 — if you really do like the increased saturation and slightly more poisonous than in reality, colors. Smartphone slightly embellishes life, but it suits her.
In portrait mode you can shoot at all three focal lengths available, but the artificial blurring of the background is allowed to include only standard viewing angle and with double zoom, that, in principle, logical. Some of the effects of blur in the manner of that offered by Samsung or Huawei, not here, but separates the object from the background smartphone high quality, sharpness is also no claims.
The camera app has changed a bit compared to the other vivo this year — gone ridiculous wording like "Beautiful face with the help of AI", the number of modes in the carousel decreased, the app in General looks more detailed and accurate, although there were no dramatic changes. I note that the implemented application is very inconvenient switching between cameras — or multiple tap on a circle which is inscribed in the current zoom, or drag the slider to choose when the desired level is impossible; and the touch regularly recognized as an attempt to turn a useless slider. Part of the desired functions, such as referred to activate the 64-megapixel mode, or disable the AI helper is hidden too deep. With all the advantages of vivo NEX 3 companies should more actively engage in revision of their software. Although this is partly a matter of habit.
Gallery images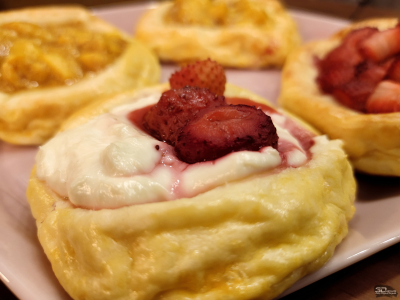 IMG_20191022_195155.jpg
View all pictures (56)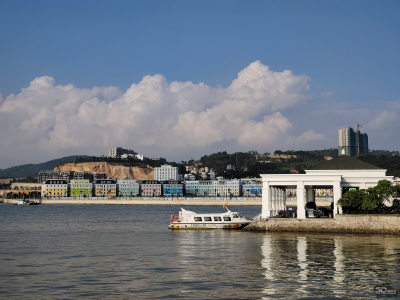 IMG_20191027_152140.jpg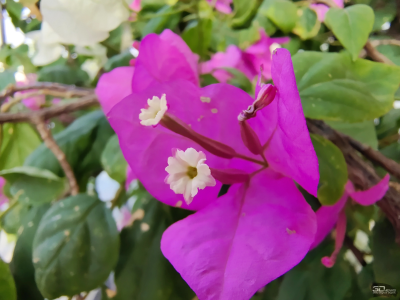 IMG_20191027_152450.jpg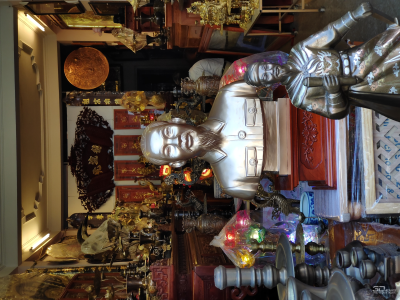 IMG_20191027_154814.jpg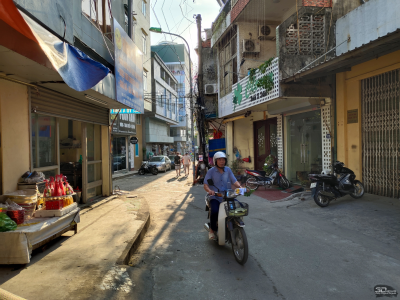 IMG_20191027_155834.jpg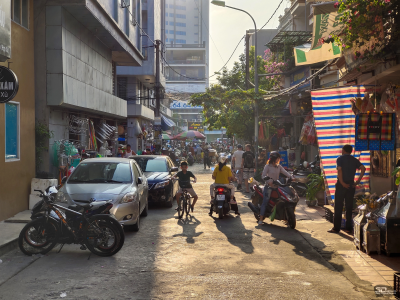 IMG_20191027_155849.jpg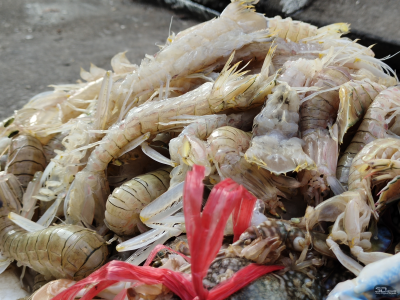 IMG_20191027_160044.jpg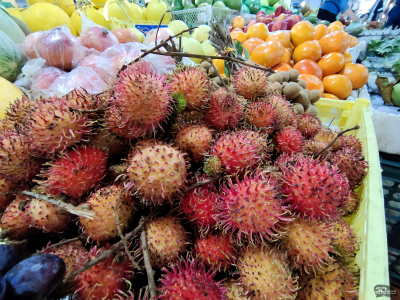 IMG_20191027_160519.jpg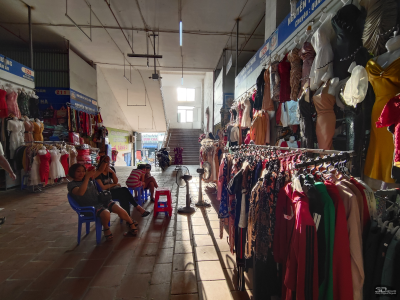 IMG_20191027_160805.jpg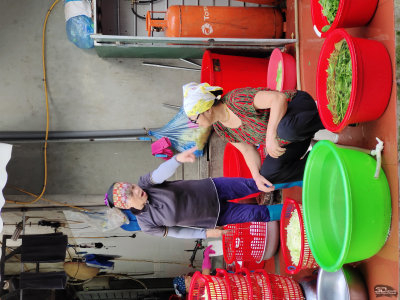 IMG_20191027_163302.jpg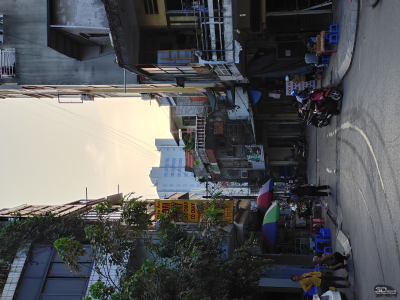 IMG_20191027_164017.jpg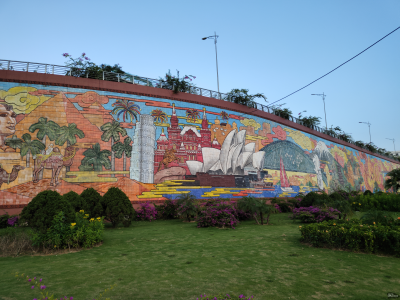 IMG_20191027_165747.jpg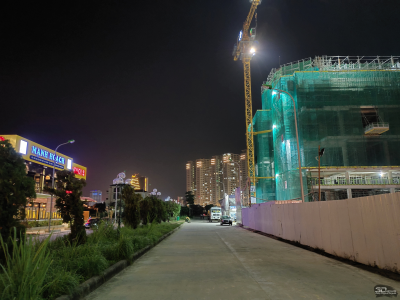 IMG_20191027_183536.jpg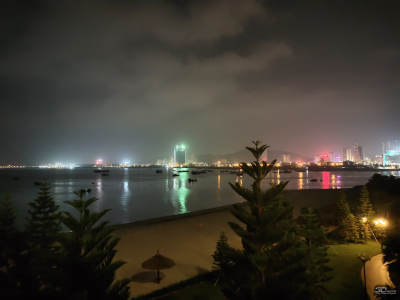 IMG_20191027_231613.jpg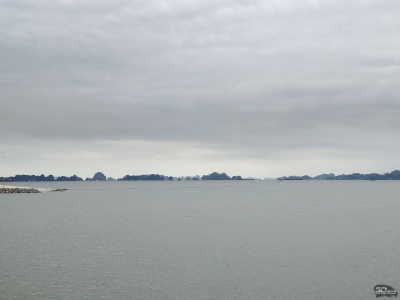 IMG_20191028_133435.jpg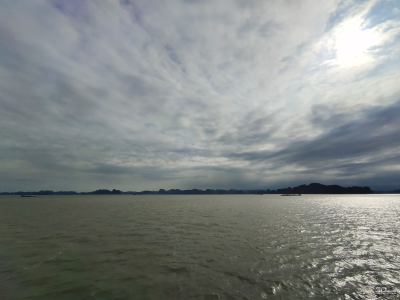 IMG_20191028_143528.jpg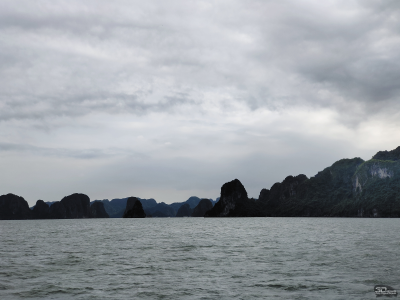 IMG_20191028_144952.jpg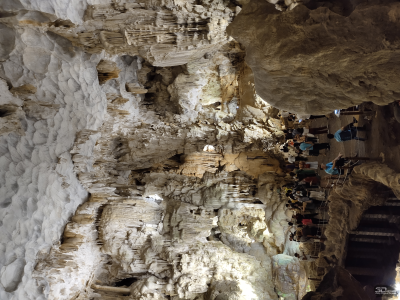 IMG_20191028_151017.jpg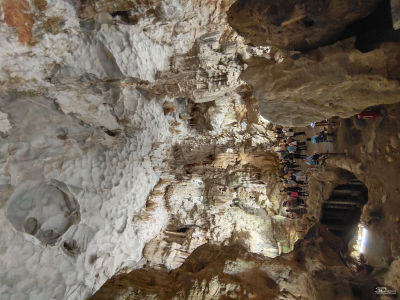 IMG_20191028_151024.jpg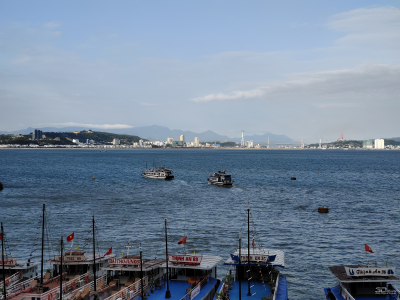 IMG_20191028_152823.jpg

IMG_20191028_153030.jpg

IMG_20191028_160009.jpg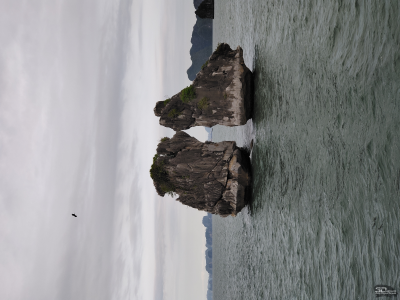 IMG_20191028_160912.jpg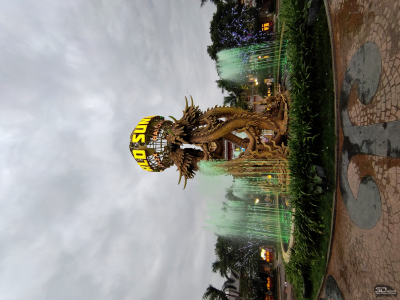 IMG_20191028_171937_1.jpg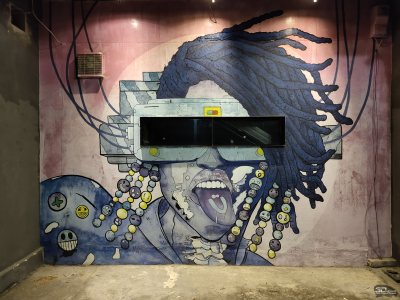 IMG_20191028_174140.jpg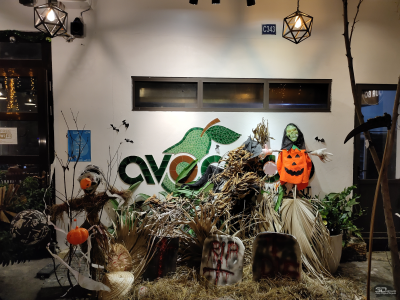 IMG_20191028_174455.jpg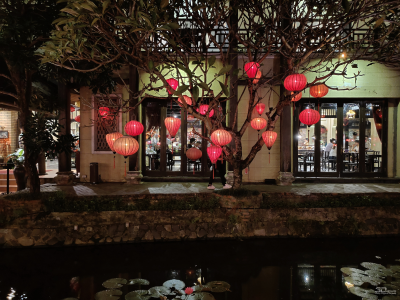 IMG_20191029_204624.jpg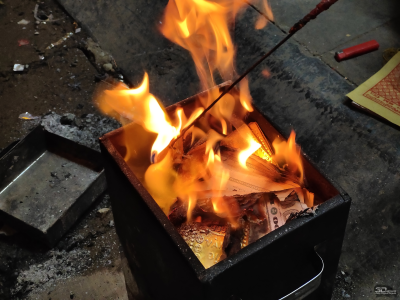 IMG_20191029_225502.jpg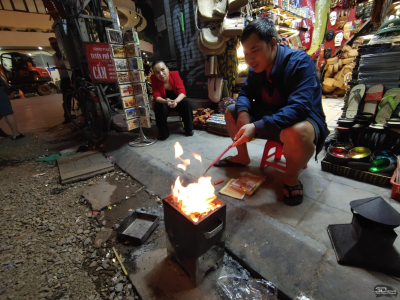 IMG_20191029_225506.jpg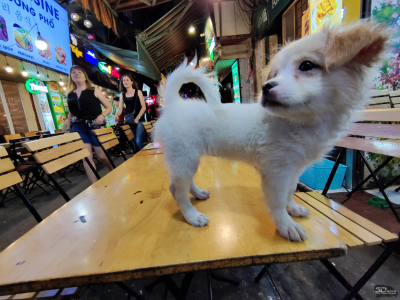 IMG_20191029_230444.jpg

IMG_20191029_231627.jpg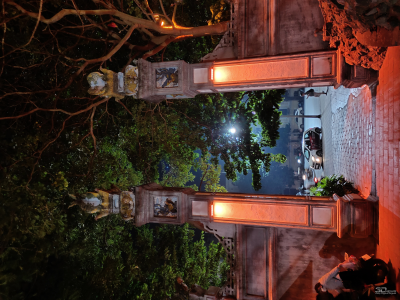 IMG_20191029_233545.jpg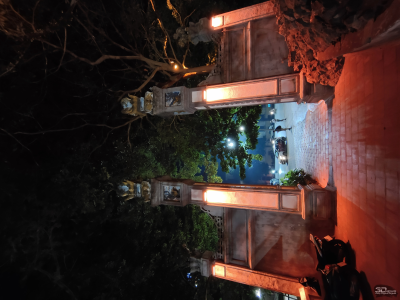 IMG_20191029_233559.jpg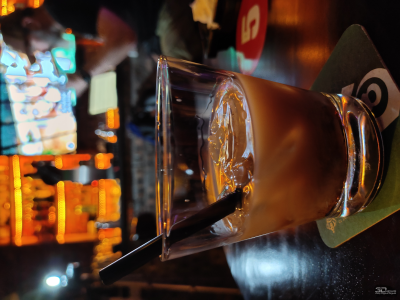 IMG_20191030_005841.jpg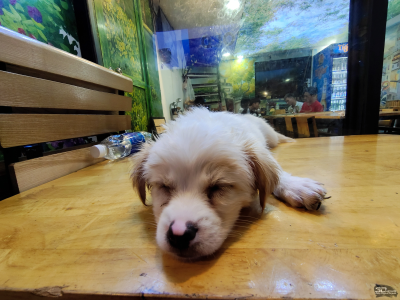 IMG_20191030_020804.jpg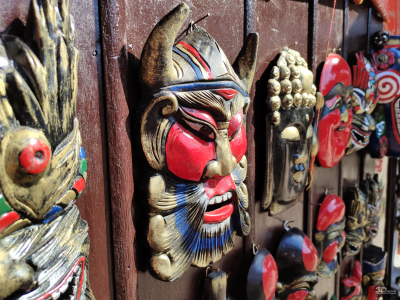 IMG_20191030_142944.jpg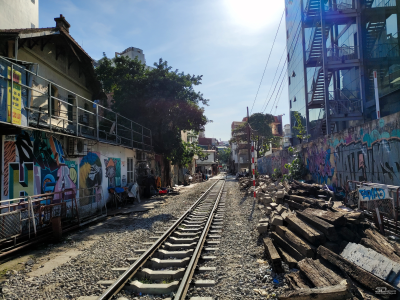 IMG_20191030_145800.jpg

IMG_20191030_150036.jpg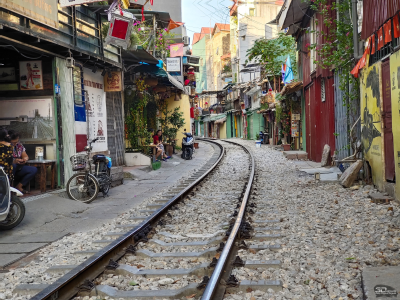 IMG_20191030_155937.jpg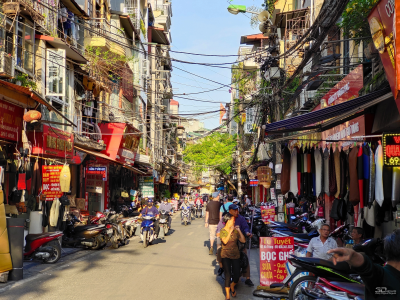 IMG_20191030_160345.jpg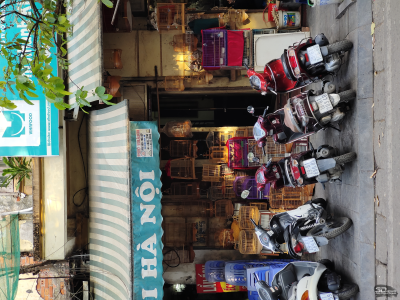 IMG_20191030_161719.jpg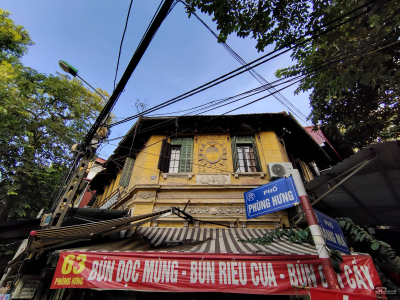 IMG_20191030_162836.jpg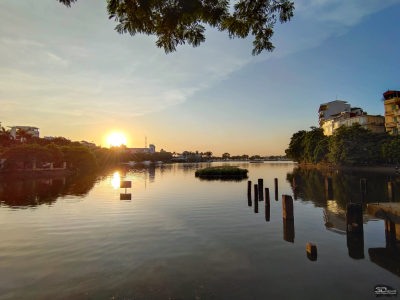 IMG_20191030_165416.jpg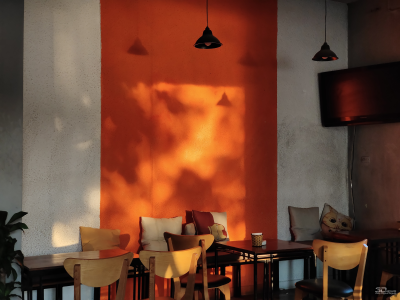 IMG_20191030_165614.jpg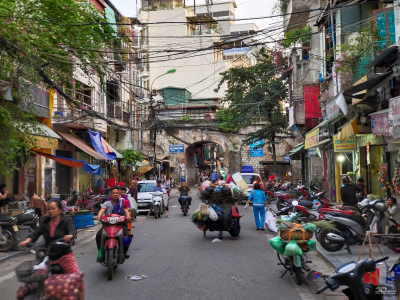 IMG_20191030_171557.jpg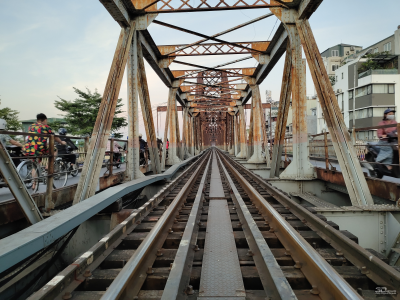 IMG_20191030_172040.jpg

IMG_20191030_172045.jpg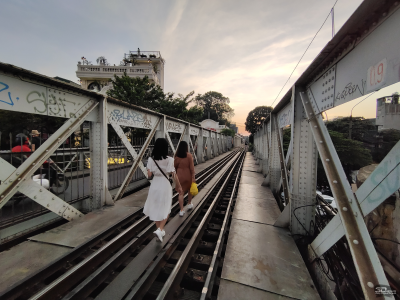 IMG_20191030_172138.jpg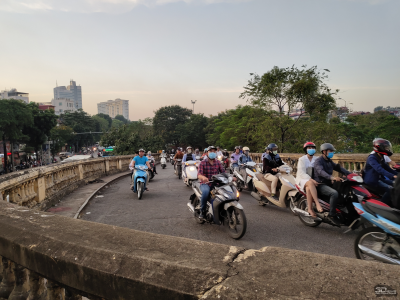 IMG_20191030_172152.jpg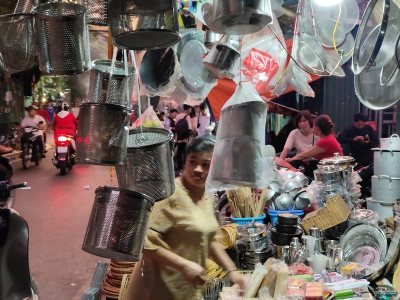 IMG_20191030_173005.jpg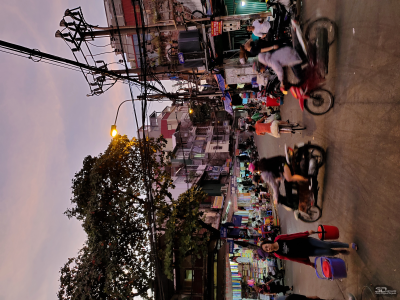 IMG_20191030_173126.jpg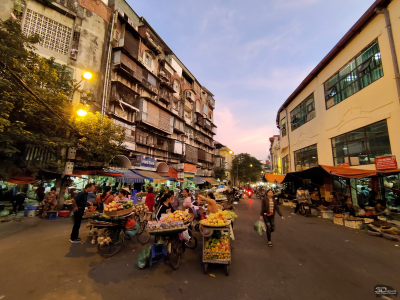 IMG_20191030_173258.jpg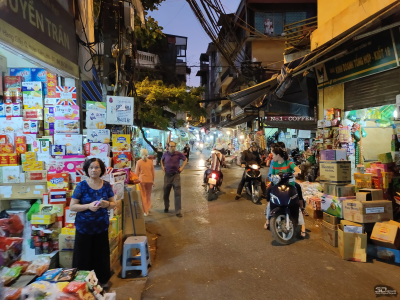 IMG_20191030_173923.jpg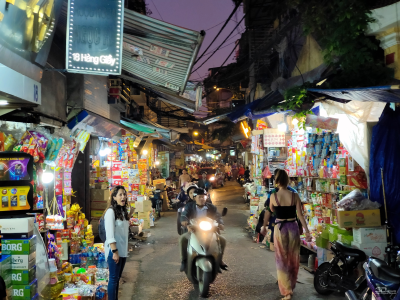 IMG_20191030_174048.jpg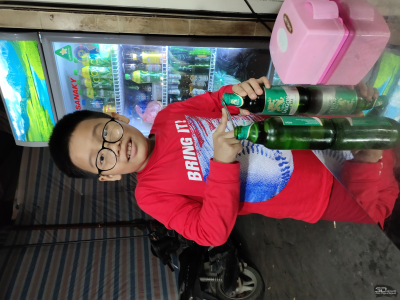 IMG_20191030_201103.jpg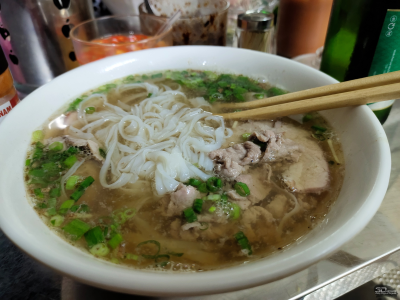 IMG_20191030_201347.jpg
See all
image (56)
vivo NEX allows you to shoot 4K video at up to 60 frames per second, but without stabilization. Stabilization is only available when shooting in Full HD resolution, and is like a "normal" stabilization with standard and telephotometers, and "superstabilization" available only for standard focal length. Quality video capture is quite good, although the 4K resolution is very noticeable effect of the rolling shutter and jerking horizontal movement of the smartphone is inevitable in any resolution.
Selfie camera resolution 16 megapixel with a lens aperture of f/2,1 lacks autofocus, but has a backlight, and perfectly executed. To do the best selfie possible both in daylight and at night. Pleased with the detail, and the lack of spatial distortion (face looks normal), and color reproduction.
Work offline
In vivo NEX 3 has a battery capacity of 17.1 W·h (4500 mAh, 3.8 V). Despite a screen diagonal of almost seven inches, this is enough to safely use smartphone full daylight, and not necessarily autumn. From early morning until bedtime I have a NEX 3 cores stable. Under extreme load, of course, autonomy will be reduced to about 7-8 hours, but still, the OLED screen provides an invaluable bonuses, and the resources the operating system allocates correctly.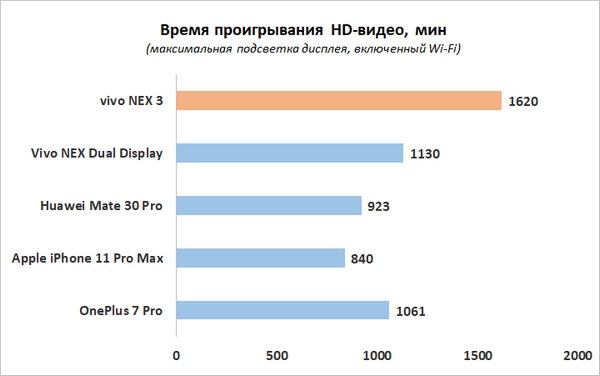 In our traditional test playing HD-video on maximum brightness with the included updates and notifications, the smartphone lasted more than 25 (!) hours — and this is a record in the history of this test. Yes, we used quite a dark video for the test, which any smartphone with an OLED screen showing good results, but not so!
For charging the USB Type-C, is supported by a proprietary system with a capacity of 44 watts, which should charge the battery fully in about an hour (to be precise, up 67 minutes). Alas, in the box with the phone is a wonderful charger, we have not got, but to doubt the specified number is not necessary. Wireless charging your smartphone doesn't support, but overall the combination of autonomy and speed of charging at vivo NEX 3 above all praise.
Conclusion
vivo, NEX 3 is the experimental or came to us prematurely gadget is easy to use and devoid NFC smartphone with the largest to date display. Even Samsung Galaxy Note 10+ has a screen almost one-tenth of an inch less. The absence of any inclusions in the high-quality OLED screen, good endurance, a mini-Jack and an extremely powerful hardware platform do vivo NEX 3 smartphone very well suited in order to play it or watch videos (with a small problem in the form of a mono speaker).
But there are controversies. Camera vivo NEX-3 lacks an optical stabilizer. Also there is a small problem with memory: 128 GB (UFS 3.0) — it seems to be a lot, but the volume is still limited, but to increase it with a memory card, alas, is impossible. Well, the shell FunTouch mixed feelings.
However, in General, the vivo was a very worthy flagship, with bright pros — one of the best smartphones for gaming and multimedia.
Advantages:
original design with a screen without a cut-out and holes for the camera;
huge and quality OLED display;
a very powerful hardware platform;
good quality photography as the main and front camera (although competitors at the back of the camera vivo NEX 3 loses);
good endurance combined with very fast charging.
Disadvantages:
boring (and only) color;
there is no slot for a memory card;
not sealed;
not the best cover;
the lack of physical keys should be used.
Source: 3dnews.ru