2019 MWC: Nokia 9 PureView is a new word in mobile photography or a dead end?
Nokia during its return to the smartphone market appeared fairly modest company, preaching European values and not threatening, it would seem that former greatness. And tactics of issue of inexpensive devices on Android, and fuelled by a nostalgic visits to the area's legendary push tubes very cool work – seemingly forever lost brand again glow in the tops of sales. And it's time to Express yourself, producing something unusual and perhaps even a breakthrough.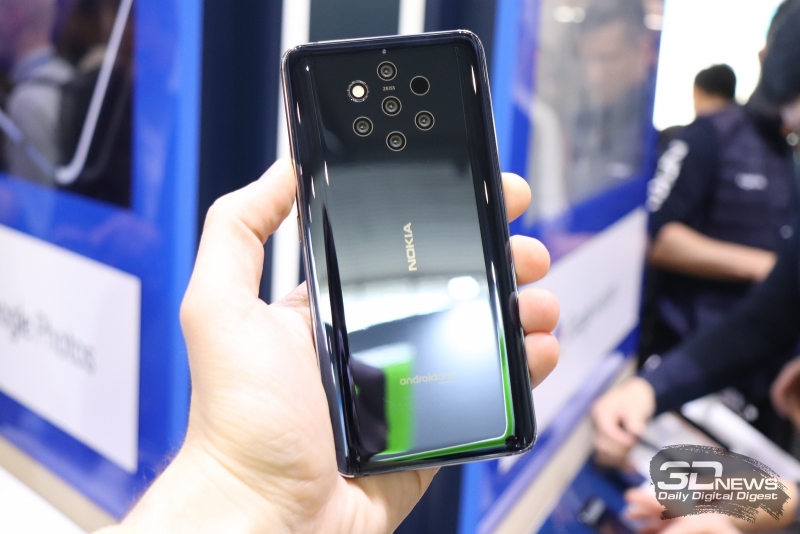 Such as Nokia 9 PureView, a new Challenger for the title of chief among the original camera at least and a full-fledged flagship mobile photography as the maximum.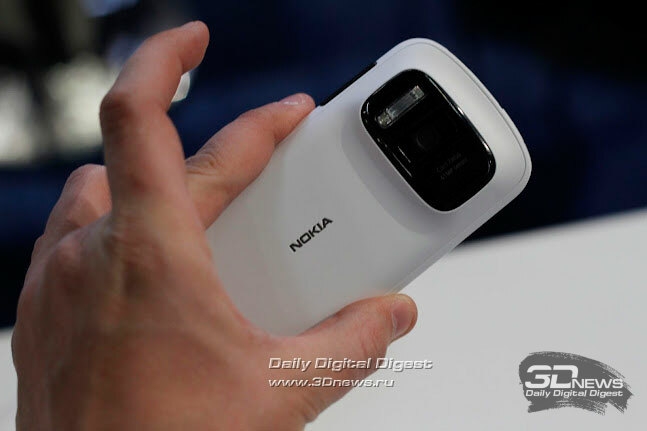 Be conducted by a big name from the past is not necessary – the PureView technology has gone, Nokia is no longer trying to get the most out of one sensor with very high resolution, and uses already proven market tactics Multicam module. However, Nokia has demonstrated their individual approach.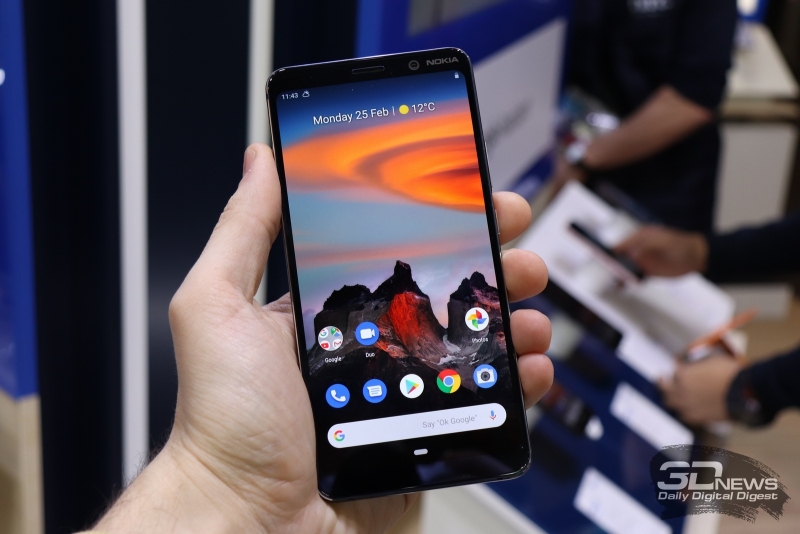 The Finnish company used the world's first module from five cameras, including three equipped with a monochrome sensor and two RGB. All – in 12-megapixel camera with a single pixel size of 1.25 microns, the authorship of Sony. For image processing meets the CPU provided with Qualcomm Snapdragon 845 (alas, 855 Snapdragon this smartphone did not get). The secret ingredient is a coprocessor included with the software that Global HMD developed in collaboration with the startup Light. We can remember trying to make a revolution in photography with a camera L16, which, as you can tell from the title, is equipped with 16 lenses.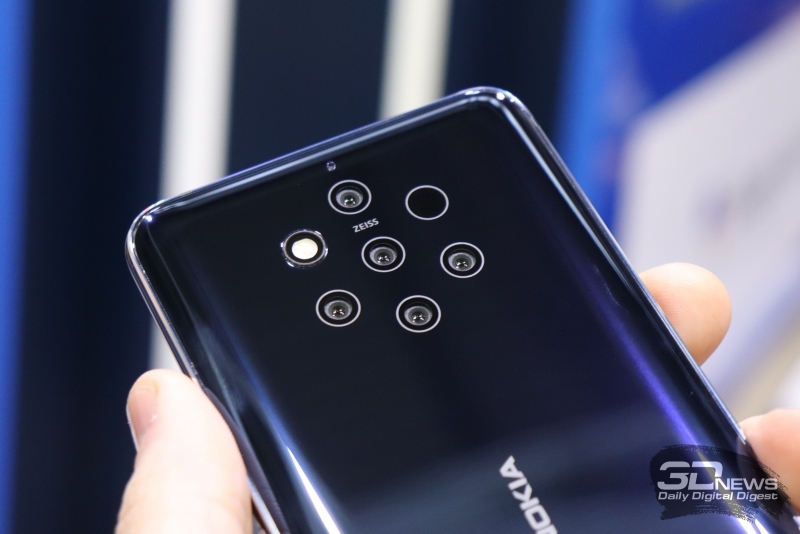 In fact, the revolution of the Light L16 is made, except that in the technological part Kickstarter, gathering, suddenly a lot of private investment and hopes. In practice, the camera appeared very raw, underdeveloped concept, which allows to obtain images with excellent dynamic range day, but was completely helpless in the conditions of insufficient lighting. The perspectives were fairly obvious, and its main focus just seemed to be a mobile device, not competition with classic cameras.
That is what happened – the first gusting Light reacted to Nokia, the technology has been used in several experimental directions.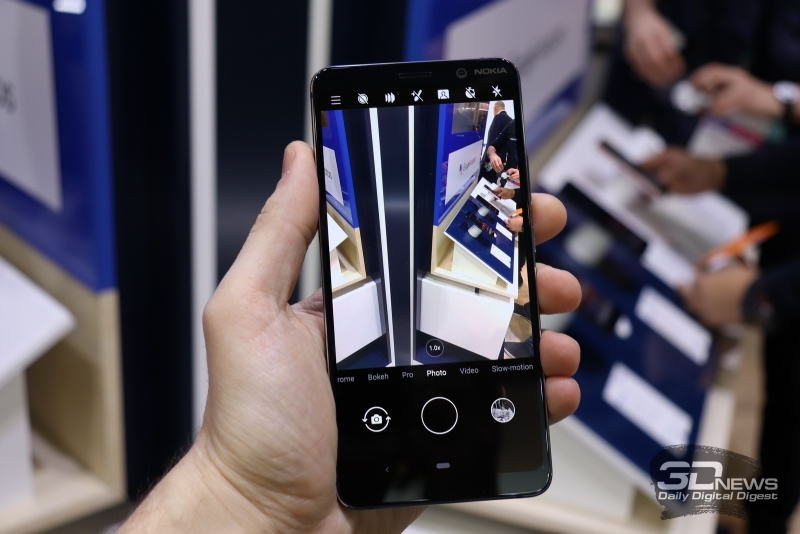 The first is a simple compilation of the five images into one, but not a 60 megapixel, as you would expect from a more straightforward and 12-megapixel, but with an increased dynamic range. Nokia announces the range at 12.4 stops of exposure, which roughly corresponds to the picture, which can be obtained by using Canon camera EOS 5D Mark III (it is, again, only about dynamic range, the detail level is quite different!) and exceeds all that is available in the mobile market today – from Huawei P20 Pro to Google Pixel 3 with his magical algorithms (and, as here, a dedicated signal coprocessor). Alas, check out these applications "in the field" I have not had the opportunity – the "nine" was exclusively available in the room. Moreover, there is every reason to assume that Nokia 9 PureView, like the Light L16 may be a serious problem when shooting in the dark. On the one hand – the picture with monochrome sensors can markedly improve the sensitivity and, consequently, noise. On the other – a combination of lenses with moderate maximum aperture (ƒ/a 1.9) with the lack of the optical stabilizer is great to prevent it. In a test portrait that I was able to remove, it is clearly seen – despite the good light in the room, a small "blur" visible.
| | | |
| --- | --- | --- |
| |   | |
The second direction is even more interesting – and is associated among other things with additional (sixth!) camera TOF (time-of-flight, it can also be denoted as a depth sensor), are already familiar on such smartphones, like the Oneplus 6T or Honor View 20. There she used to find in the frame of man and is correct to separate it from the background. Here is to transform a "flat" image in a relatively volume — Nokia 9 PureView can read up to 1200 layers. And to work with them after the picture is taken. Yes, it's about posthomerica, which was a feature of another famous recent experimental camera Lytro.
In this case, this requires not only the efforts of six built-in smartphone cameras, but the processing time. Very solid time – up to ten seconds. Yes, in the process you can do other pictures or to view a "flat" photo, but disease Light L16 – slow – contracted and Nokia 9 PureView.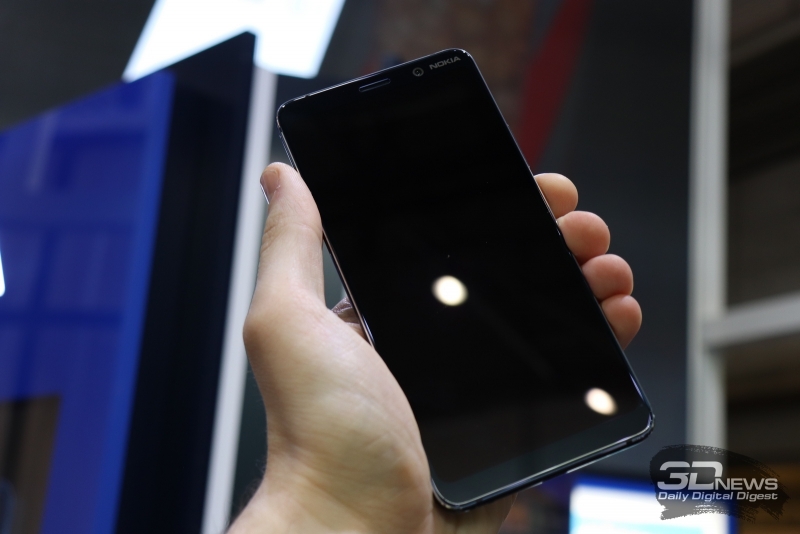 However, in the normal modes of the flagship Nokia shoots quite fast and probably quite accurately. At least, the same portrait, in addition to easy shift, demonstrated and thoroughbred blur background and very good detail front. Serious conclusions to do early, but hope we can. By the way, pictures can be saved in RAW format (DNG) for further processing in image editors. Pre-installed Nokia 9 PureView there is no concept of Android One (in this case "pure" Android 9.0 Pie) does not involve any extra software on the smartphone; Google only provided the most necessary.
Otherwise Nokia 9 PureView is a fairly typical leader of our time, even a little outdated. About the hardware platform has already been said. Along with her camera-equipped hard drive 128 GB, 6 GB RAM, battery capacity 3320 mAh (supports wireless charging standard Qi) and OLED-display diagonal of 5.99 inches and a resolution of 1440 × 2880 pixels (format 18:9).
Performance – on the usual Nokia high level, the housing is lined with glass (Gorilla Glass 5) and the aluminium edges. The screen is not hateful cut, but on bezremontnoy can not speak. Color version – one Nokia 9 PureView can only be dark blue (and it looks fine).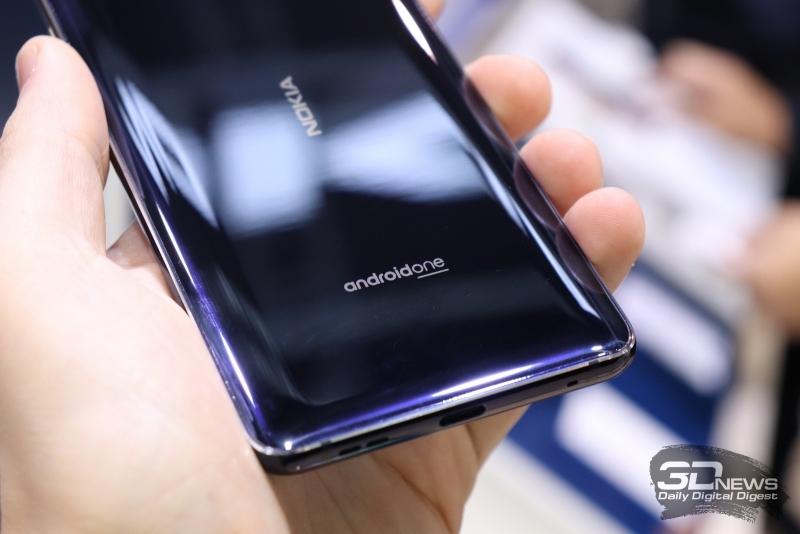 In Russia Nokia 9 PureView will be available in the second quarter of this year, the estimated price of 49 990 rubles.
Source: 3dnews.ru