Computer of the month — February 2019
Last month our column had three "Computer of the month". First, we summed up the past 2018 — echoes of what happened then, there are even now, in February. Then came the January issue, followed by a special article dedicated to the upgrade of the launch assemblies "Computer of the month" various times. I hope we get an interesting "combo". To slow down we are not going ahead you will find a lot of interesting articles associated with the Assembly of system units (a small "Easter egg" in the photo below). Now let's see what systems are relevant in the late winter of 2019.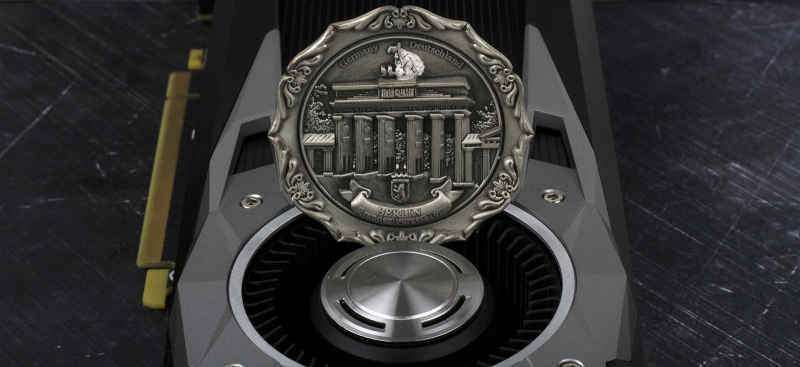 The next issue of "Computer of the month" is traditionally published with the support of a computer store "regard", which has a mission with the possibility of self-delivery of goods in Moscow and Lipetsk. Besides, on the website you can always arrange delivery anywhere in our country and pay for the order online. Details can be read on this page. "Regard" is famous among users is quite adequate prices for computer accessories and a large selection of products. Besides, the store offers free Assembly: you are the configuration — employees of the company it is collected.
A small Supplement. "Regard" is our advertising partner, and it is quite obvious that us and the store will benefit from such cooperation. Once we have certain obligations, I can't in the "Computer of the month" in the same tables to refer to other trading platforms such as "Yandex.Market", "Citylink", DNS, Computeruniverse and others. It is strange that not everyone understands this point. In any case, each Assembly is displayed in the "Computer of the month" is just a reference point. Take the parts where you are more comfortable/cheaper/easier. Read the article, compare proposals and prices in the shops of the city, took the decision to purchase the device(s) is a chain I see if you really need a new PC. Those who are watching the category with only one goal — to see how things are going in our market and how evolyutsioniruet game system should be generally no difference where the data comes from for this article.
The links in the "Computer of the month" are the relevant categories of goods store. In addition, the tables indicate the actual at the time of writing, the prices, rounded up to the nearest multiple of 500 rubles. Of course, during the "life cycle" of the material (one month from the date of publication) the cost of certain goods may increase or decrease. Unfortunately, I can't every day to fix the table in the article.
For beginners who still can not resolve themselves to "make" yourself PC, went out for a detailed walkthrough of the Assembly of the system unit. It turns out that in the "Computer of the month" I tell you how to assemble a computer, and the manual how to do it.
Starter Assembly
The "entry ticket" to the world of modern PC games. The system will allow you to play all the AAA projects in Full HD resolution at medium or high graphics quality settings. Such systems do not have significant reserve strength (over the next 2-3 years), replete with compromises, but are smaller than the other configurations.
Starter Assembly
Processor
AMD Ryzen 3 2300X, 4 cores, 3.5 (of 4.0) GHz, 8 MB L3, AM4, OEM
7 000.
Gold g5400 is Intel Pentium, 2 cores and 4 threads, 3.7 GHz, 4 MB L3, LGA1151-v2, BOX
6 500 RUB.
Motherboard
AMD B350
Examples:
• Gigabyte GA-AB350M-DS3H V2;
• ASRock AB350M-HDV R3.0
5 000 RUB.
Intel Express H310
Examples:
• ASRock H310M-HDV;
• MSI H310M PRO-VD;
• GIGABYTE H310M H
4 500 RUB.
RAM
8 GB DDR4-2400:
• Crucial (CT8G4DFS824A)
4 000 RUB.
Video card
AMD Radeon RX 570 8 GB:
• RX 570 MSI OC 8G ARMOR
13 500 RUB.
Drive
SSD, 240-256 GB SATA 6 GB/s
Examples:
• Crucial BX500 (CT240BX500SSD1);
• ADATA Ultimate SU655 (ASU655SS-240GT-C)
3 000 RUB.
CPU cooler
PCcooler Q100M — for AMD
500 RUB.
Case
Examples:
• ACCORD A-07B Black;
• AeroCool CS-1101
1 500 RUB.
Power supply
Examples:
• Chieftec TPS-500S 500W;
• Cooler Master Elite 500 Watts;
• Thermaltake TR2 S (TRS-0500NPCWEU) 500 W
3 000 RUB.
Total
AMD — 37 500 rubles.
Intel — 36 000 RUB.
Quite often assemblies "Computer of the month" criticism, and I honestly take it for granted. You cannot please everyone, we all have different requirements and different capabilities to implement them. A pleasure to deal with justified criticism, advice and observations. For example, the starting build I will show you how it works.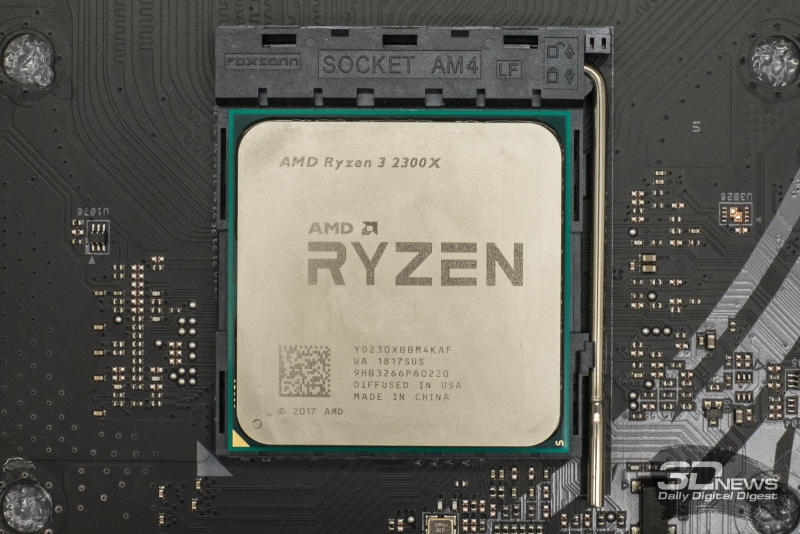 Quite often the cheapest system "Computer of the month" blamed for the fact that it is still too expensive. What you need to save even more and to offer readers a more budget-friendly options. Well, each configuration of the article plays a role. Above it is written that the starting Assembly is the "entry ticket" into the world of modern games. The computer, which will allow you to play projects in 2018 and 2019 at least use medium graphic settings. In this case the starting build is about compromise. We save (within reason) everything is possible: on the case, power supply, cooling and other components. Significantly reduce the cost of such a system is possible only by replacing major components, namely the CPU and graphics card.
Let's take a 570 instead of the Radeon RX graphics card GeForce GTX 1050 Ti (12 000 rubles). Well, we have kept in the purse of 1 500 rubles, but received a computer, which in games is slower by 40 %. So imagine the savings. No one bothers to take even slower GeForce GTX 1050, which is less than the GeForce GTX 1050 Ti on average 2 000 rubles, but in this case we do lose any capacity for the future. Graphics card with 2-3 GB of VRAM, I hope, in the "Computer of the month" will be no more.
Performance Radeon RX 570 is devoted to the rather large and detailed article. We have studied the performance of starter assemblies, starting in 2015. As it turned out, in all cases, the modernization of the system in the form of installation Radeon RX 570 and 8 GB RAM gives excellent performance growth — even if your system uses an old chip-level Core i3, the FX-6000/8000 and Athlon X4. Needless to say, the Radeon RX 570 is now considered a national accelerator graphics with excellent value "price — performance".
At the same time "Regarde" appeared priced 8 GB version of this card — I recommend taking them. Many modern games require more than 4 GB of VRAM — it is an indisputable fact. And yet, in 2019 the market you will find games with boosters 2, 3, 4, 6, 8, 11 and even 16 GB (talking about Radeon VII) GDDR – and HBM memory. Given this scatter, it seems you need to study in more detail this question.
I usually recommend taking in the start-up Assembly of one module of RAM DDR4 memory with capacity of 8 GB, as this configuration offers a motherboard with two DIMM slots. However, in the Assembly AMD the table shows the Gigabyte GA-AB350M-DS3H V2 is the most affordable at the time of writing the decision on the chipset B350, and it has four slots for installing RAM. In this charge, as you know, you can install two modules of 4 GB each. Of course, using memory in dual channel mode, CPU will run faster. In any case I recommend not to delay the upgrade of RAM — a modern gaming PC should have 16 GB of system memory.
Usually in the start-up and basic Assembly, I recommend using RAM Samsung. Just the modules marked Mxxxxxxxxxxxx-CRC guaranteed to reach a 2933-3200 MHz, and the AMD system is very important. However, in comments to the previous issue I was advised to take the cheaper RAM DDR4-2400 — reviews shows that many modules will still accelerate at least until the effective frequency 2933 MHz. Thanks for the criticism, guys! Besides, now starting the build of AMD is less dependent on the performance of RAM…
You probably already noticed that in the opening of "red" the Assembly changed the processor. "We live in a great country, and all the rest of us jealous!" chips Ryzen Ryzen 2300X 3 and 5 2500X was released recently, and they are intended for OEM computer builders, but in Russia, these models can be purchased separately, including in the "Regarde". An overview of both chips will be released in a few days, but I will give a small spoiler: our tests show that in games Ryzen 3 2300X is on average 20 % faster Ryzen 3 1300X, we are seeing a great increase in speed for the same amount. The new chips "red" is made on the basis of 12-nanometer process technology. Moreover, in these 4 core units are activated only one CXX module. And this is a huge advantage of new products Quad-core predecessors, with the design of the Summit Ridge. It turns out, when sending data or requests to the cache memory of the third level of the nucleus without the involvement of tires Infinity Fabric, which in the existing processor microarchitecture Zen/Zen+ often becomes a bottleneck.
Starting to build the Intel on the background of AMD systems now looks even more depressing than before. Ryzen 3 2300X in games is no worse than Core i3-8100, but the younger 4-nuclear Coffee Lake worth 9,000 rubles. I don't move from the start of the build platform LGA1151-v2 for one reason only: it is instead a dual-core Pentium Gold g5400 is over time, you can safely install Core i5-9400 and begin to live a normal life. Moreover, recent testing shows that playing many modern games using four threads the Intel is still possible.
Returning to the platform AM4, I note that many motherboard manufacturers did not contribute to the support list Ryzen Ryzen 2300X 3 and 5 2500X. However, our observations give a clear picture: if the Board supports the "stones" Pinnacle Ridge (Ryzen Ryzen 2200G 3 and 5 2400G) — it supports these OEM-AMD. Just in case advise to contact the warranty Department of the store, that you updated the motherboard BIOS to the latest version.
The base Assembly
With this PC you can safely play the next couple of years all modern games in Full HD resolution at high and maximum graphics quality settings.
The base Assembly
Processor
AMD 1600X Ryzen 5, 6 cores and 12 threads, a 3.6 (of 4.0) GHz, 8+8 MB L3, AM4, OEM
11 500 RUB.
Motherboard
AMD B350
Example:
• AB350 ASRock Fatal1ty Gaming K4
6 500 RUB.
RAM
16 GB DDR4-3000:
• G. Skill Aegis F4-3000C16D-16GISB
8 500 RUB.
Video card
AMD Radeon RX 570 8 GB:
• RX 570 MSI OC 8G ARMOR
13 500 RUB.
Drives
SSD, 240-256 GB SATA 6 GB/s
Examples:
• Crucial BX500 (CT240BX500SSD1);
• ADATA Ultimate SU655 (ASU655SS-240GT-C)
3 000 RUB.
HDD at your request
—
CPU cooler
Example:
• Deepcool gammaxx Deepcool 200T
1 000 RUB.
Case
Examples:
• Cougar MX330;
• DeepCool TESSERACT;
• Thermaltake Versa N26
3 000 RUB.
Power supply
Examples:
• Chieftec GDP-550C 550W;
• Cooler Master MasterWatt Lite 600W
4 000 RUB.
Total
51, 000.
Over the past month have changed and the base Assembly. For the fifth month in a row for all the "rap" platform AMD AM4, Intel here misses. I mentioned that a 4-core Core i3-8100 is in no hurry to fall in February this chip in the OEM configuration in the "Regarde" really take over 9 000. And this is a pointless purchase, because 10 000 can we get Ryzen 5 1600, but over 11.5 thousand Ryzen 5 1600X. Which processor to choose — you decide, dear readers. It has been repeatedly noted that the rule "if I overclock the CPU, it'll take a younger chip in series with the desired number of cores" applicable to all models Ryzen. I in the Assembly will deliver faster model, as not all readers of "Computer of the month" interested in overclocking.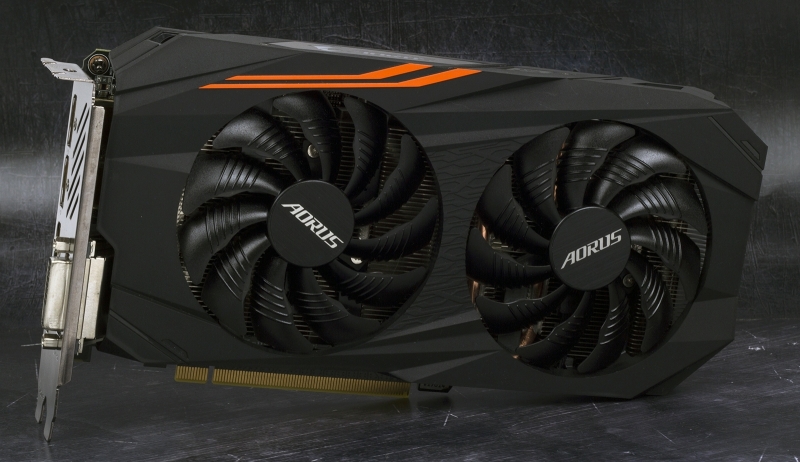 Last month, by the way, in the Assembly used Ryzen 5 2600, but over the past month, this chip has risen to 1 000. Our tests show that Ryzen 5 1600X is a little slower.
Earlier in the basic Assembly recommended RAM Samsung, which was proposed to be accelerated to the effective frequency 2933-3200 MHz to significantly increase the productivity of the system unit. Let me remind you, these "maneuvers" with the RAM increase the performance by 15-20 %. Now for 8 500 rubles, you can buy a kit of RAM G. Skill Aegis F4-3000C16D-16GISB, who quietly works on the effective frequency 3000 MHz with the XMP profile. This kit can be overclocked to 3200 MHz.
And now the most interesting. Look, the starter Assembly is designed for modern games in Full HD resolution with the use of at least medium graphic settings. This characteristic of the given system because it uses only 8 GB of RAM — I have repeatedly said and gave him his proof. Besides, sooner in the start-up Assembly used graphics card with 4 GB of "brains". In the basic configuration always uses 16 GB of RAM and a video card with 6 (GeForce GTX 1060) or 8 GB (GeForce 580 RX) memory. As I said, in February for 13-15 thousand roubles we can take the 8-Gigabyte version of the Radeon RX 570. Tests show that the Radeon RX 580 8 GB is faster in games on average by 10-15 %. At the same time "Regarde" the cost of these models varies in the range from 17 000 to 25 500 rubles. I believe that to pay 3 500 rubles per 10 % increase there is no need, but because a reference Assembly in February, also used RX GeForce 570 8 GB. The result of the system unit in comparison with the previous month fell markedly.
However, perhaps with the purchase of a video card worth up to 20,000 rubles in February, it makes sense not to hurry. Very soon NVIDIA will present new models of GeForce GTX and GeForce GTX 1660 1660 Ti — graphics cards, based on the architecture of Turing, but does not support the brand, shall we say, RTX technology. Obviously, these boosters will be faster GeForce GTX 1060 6 GB. On the one hand, "green" doing it right, because the chips Turing is quite difficult to manufacture, and therefore there is a sense of waste GPU to create new devices and to minimize losses in the production of such high-tech solutions. On the other hand, NVIDIA's as if she hints: ray tracing in real time is a technology that will become wealthy, not today, not in 2019. For example, have long claimed that ray tracing will be used in the Shadow of the Tomb Raider, but the patch for this project still failed. By the way, in January we tested 35 of the cards in this game.
Plus I am saddened by the fact that PC gaming is now divided not only into categories of "poor" and "rich", but for those who can afford to try new technologies, and those who will play the old fashioned way. How would say a notorious political figure, a pity, you know!
Optimal Assembly
System that is able in most cases to run a particular game at the maximum graphics quality settings in Full HD resolution and high settings in a resolution of WQHD.
Optimal Assembly
Processor
AMD Ryzen 5 2600X, 6 cores and 12 threads, 3,6 (4,2) GHz, 8+8 MB L3, AM4, OEM
14 000 RUB.
Intel Core i5-8500, 6 cores, 3,0 (4,1) GHz, 9 MB L3, LGA1151-v2, OEM
16 000 RUB.
Motherboard
AMD 350/450
Examples:
• Gigabyte AORUS PRO B450;
• MSI GAMING B350 PRO CARBON
9 000 RUB.
Intel Z390 Express
Examples:
• Gigabyte GAMING Z390 X
10 500 RUB.
RAM
16 GB DDR4-3000:
• G. Skill Aegis F4-3000C16D-16GISB
8 500 RUB.
Video card
NVIDIA GeForce GTX 1070, 8 GB GDDR5:
• Palit GameRock
29 500 RUB.
Drives
SSD, 240-250 GB, SATA 6 GB/s
Examples:
• 860 Samsung EVO MZ-76E250;
• Intel SSD 545s
4 500 RUB.
HDD at your request
—
CPU cooler
Examples:
• DeepCool deepcool gammaxx S40
2 000 RUB.
Case
Examples:
• Cooler Master MasterBox MB511;
• Cougar MX350
4 500 RUB.
Power supply
Examples:
• Be Quiet Pure Power Of 11,600 Watts
6 000 RUB.
Total
AMD — 72 000 rubles.
Intel — 75 500 RUB.
Is much to grieve about the lack of support for ray tracing and other functions on your PC is not worth it. In January our website had three review GeForce RTX 2060. Regular readers 3DNews must have met with a reference version, as well as models ASUS ROG Strix GeForce RTX 2060 OC and GIGABYTE GeForce RTX 2060 Gaming OC PRO 6G. Our tests show that the younger RTX-accelerator average is ahead of the GeForce GTX 1070 at 12% and demonstrates approximately the same performance as GeForce GTX 1070 Ti. But GeForce RTX 2060 in the optimal build is. Until.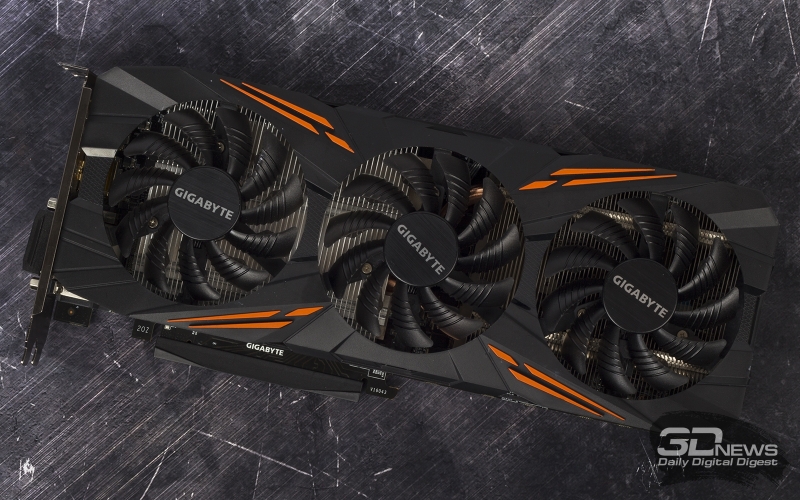 I believe that the increase in the amount of 12 % is not worth it. First, you can overclock the GeForce GTX 1070 and get similar performance in games. Second, the GeForce RTX 2060 only 6 GB of VRAM, this means that after a couple of years will start problems with the adapter performance even in Full HD resolution. To purchase graphics card for 30 000 rubles, so that I can play with only use medium quality graphics — so-so fun, frankly. The big thing GeForce RTX 2060 will manifest itself in all its glory in the best case in 2020. If you show, of course.
At the time of writing, the cost of various versions of the GeForce RTX 2060 varied in the range of 27 000 to 36 500 roubles. GeForce GTX 1070 can be rented for 27 500-40 500 rubles. I am sure that such a parity in price will soon disappear. The rows of Pascal-graphics noticeably thinning, soon to simply choose from. Although monitored by PWM version of the Radeon RX Vega 56 is already possible to take for 33-34 thousand.
Well, when there is a choice, and bad if it is not. Intel in the world little by little cheaper. If a reference Assembly we have been without the LGA1151 platform-v2 in the optimal configuration, I recommend installing model Core i5-8500. It is almost same as Core i5-8400, but at 6 000 less than the Core i5-8600. As you know, when you load all six cores of the Core i5-8500 operates at a frequency of 3.9 GHz, and Core i5-8600 — 4.1 GHz. Well, to pay 6000 rubles for 200 MHz increase makes no sense.
Interestingly, the chips 9000-series, introduced in January, sales still did not appear.
The most affordable 8-core AMD platform AM4 — 7 Ryzen 1700 — costs 15 000 rubles. Does it make sense to pay 1,500 rubles and take this chip is a 6 core Ryzen 5 2600X? There is, but only in the case of acceleration "seven". For small voltage increases you definitely will surrender the mark at 3.8 GHz. Ryzen 5 2600X, as you know, much sense to disperse no.
Source: 3dnews.ru