Apex Legends — the pretender to the throne. Review
Genre
Shooter
Publisher
Electronic Arts
Publisher in Russia
Electronic Arts
Developer
Respawn Entertainment
Minimum requirements
Intel Core i3-6300 3.8 GHz/AMD FX-4350 4.2 GHz, 6 GB RAM, graphics card with support for DirectX 11 and 2GB of memory, e.g. NVIDIA GeForce GT 640/AMD Radeon HD 7730, 22 GB hard drive, an Internet connection and an account on Origin
Recommended requirements
Intel Core i5-3570K 3.4 GHz/AMD R5

Ryzen 1400 3.2 GHz, 8 GB RAM, video card with support for DirectX 11 and 4 GB memory NVIDIA GeForce 970 GTX/Radeon R9 290
Release date
4 Feb 2019
Age limit
18 years
Platform
PC, PlayStation 4, Xbox One
Official website
The game was tested on PlayStation 4
Sometimes you start to miss the days when about half of new games belatedly learned from magazines, and the other half accidentally noticed on the shelves, spent a couple of hundred rubles for "jewel" like the cover and was hoping for something good. Now about the upcoming releases, we know almost for a few years before they are released, they are accompanied by a lot of trailers, screenings and interviews — surprises are almost gone. Apex Legends but this does not apply to — let the information about the game and "leaked" just before release, all of the details we have to know exactly to the minute when it became available for download.
In such a situation, it doesn't even matter that it was another battle Royal, a surprise is a surprise. After all was engaged in the development Studio Respawn Entertainment, Titanfall 2 whose undeservedly remained unnoticed because of the appearance at the same time with Call of Duty: aerial Warfare and Battlefield 1. Shooter fans surely would like to see Titanfall 3, and not "battle Royal" without the crazy running on walls, titans, and other distinctive features of the series. However, Apex Legends is not like a game, cobbled together in order to Electronic Arts for a couple of months. It has some cool ideas, making the project attractive to a wider audience.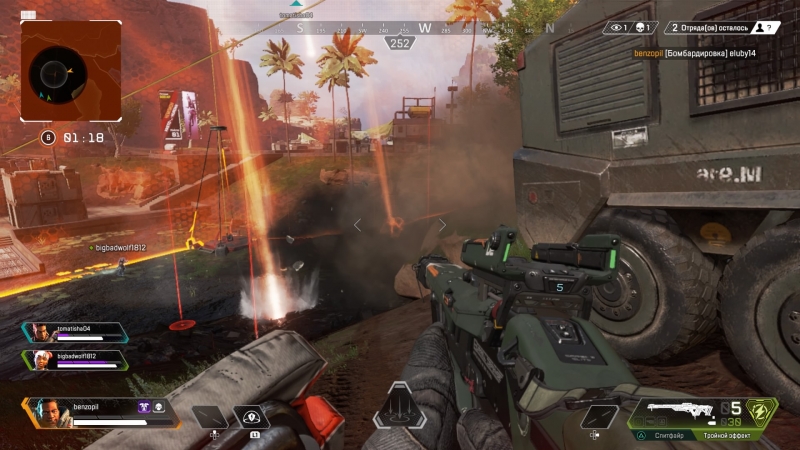 Three heroes
One of the main differences of the game from the other representatives of the genre — the lack of a solo mode. Only twenty teams of three people each. But do not jump to conclusions and do not close this page right now — even me as a person who prefer to play the battle Royal alone was more comfortable to participate in matches and to win the victory, not uttering a word.
The whole thing is conveniently organized in collaboration with colleagues. Take the first second of the match — in other games you have to arrange with mates and jump at the same time that, without communication does not always work. In a randomly assembled team is certainly one to "brake" or a Rambo, falling apart from all. Then randomly selected leader, with whom the ship is popping up the whole squad, and the three of you fly to one point. Before jumping colleagues can give advice, and insecure players, nothing prevents to transfer leadership to another.
Then everything happens just like in other similar games: all landed and begin to run from one building to another, collect weapons, kits, kits, shields. Around this time the novice begins to notice how sociable characters. They pronounce the phrase, if attacked, if treated, if they use abilities — no unnecessary chatter, just important information. You can also specify the point where you want to go, and two to mark the location of the enemy. And this character also says.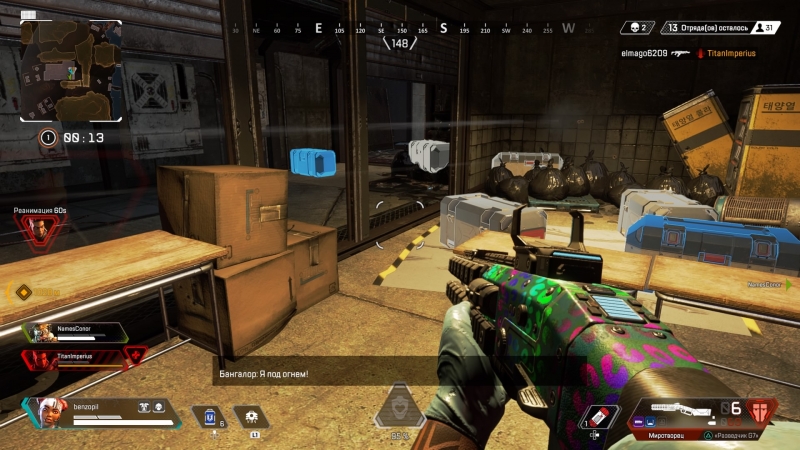 However, this is only a small part of the capabilities of the local communication system. Unnecessary findings may be noted, and then they will become visible to the others in the unit. If you need some ammo or increased clip, it is in your inventory click on the corresponding cell, and the character will ask it myself. So convenient (and seemingly obvious) opportunities you want to have all the Royal battles — without them to go back in a Fortnite or PUBG no longer want.
The characters comment on what is happening not only in conversations about the gear. Familiar with the genre players have long been aware that if you are killed in the command mode of one of the participants, and he was killed immediately, and not crawling on his knees waiting for his comrades, then his entire squad killed. Without communication to inform difficult, but in Apex Legends hero says such things himself. Like a trifle, but it really helps in those cases when the Director joined us later and not sure whether somebody of the opponents.
For all people
Shooter is literally overflowing with such convenient "chips" that make the gameplay Apex Legends one of the best in the genre. For example, in "the Eclipse" Black Ops 4 tired off the weapons-before you pick up a new gun. In Apex Legends suitable sights, mags, and stocks are transferred automatically. Not only that — if in your inventory there is an unused item is compatible only with a certain type of weapon, it will be automatically applied to the next appropriate gun. Convenient!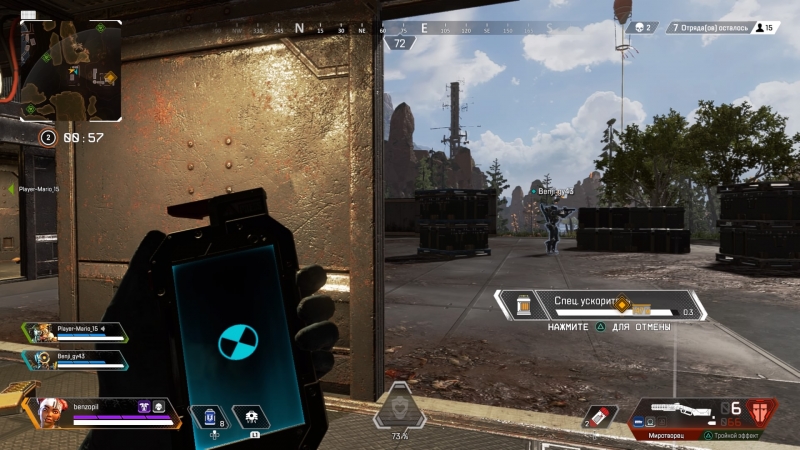 Another interesting fact is that the deceased partner is not gone forever — associates can take the flag from his body and take the thing to one of multiple resurrection of the objects on the map. The soldier returns to full duty without armor, weapons, and all equipment, but alive — can quickly collect the surrounding trash, pick up any gun and be useful. The banner disappears pretty quickly, but if someone already got him, the resurrection is almost guaranteed — most importantly, that carrying his partner died.
From the rest of the Royal battle-game features, and increased mobility of the characters, which is achieved due to the possibility to slide down the slopes at high speed. It saves in shootouts because to get in you becomes more difficult. Another obvious differences is the environment — the game is almost no places where would not have been able to find at least some shelter. If found some desert, then it must scattered boulders, debris and trash, allowing the breath and use the kit. Although garnet is not protected.
The high dynamics of the matches can also be considered a feature. Unlike PUBG and Blackout in Apex Legends it is impossible to lie on the ground. And to sit the rest of the match in the same building or to build a fortress, as in Fortnite, not so interesting. Enemies need to shoot for quite some time, therefore, there are fierce duel with tackles for shelters, restoring the shields, trying to outwit your opponent and come out the other side. The characters do not take damage from falls from any height and can climb walls, which can often cause an unexpected blow to fans to sit comfortably and shoot at unsuspecting victims.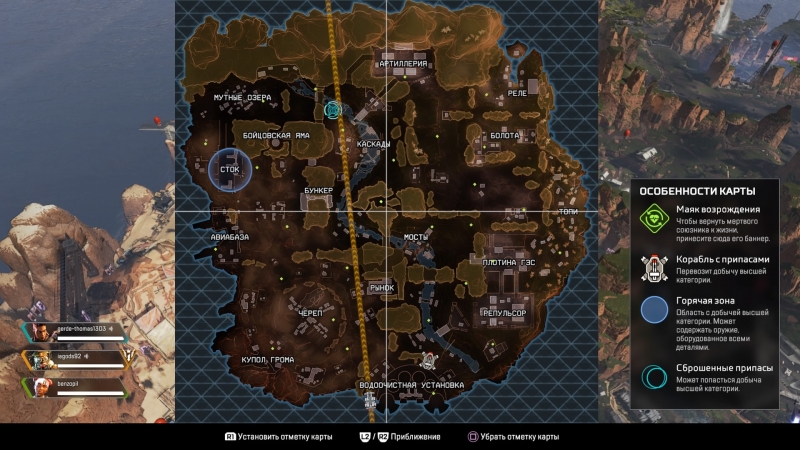 Legends are born here
Controversial decision seemed to add character classes — heroes have unique abilities, and even the absolute powers that are charged within a few minutes. Much like Pathfinder, where there is a grapple- he climbs on the roofs of buildings and may, as spider-Man to fly over the head of the enemy and quickly be behind him. His specimena allows to produce a cable that Zalayeta for far away subjects, is to use it before the match.
In Apex there are Legends and heroes, and stormtroopers. Bangalore passive skill increases her movement speed when she takes damage, Laflin faster uses healing items and revives allies more likely. Slightly unbalanced, you can call specimena Gibraltar and Bangalore to call the shelling — if you hide behind a box under the open sky, most likely, the chances of rescue will not. However, for those who is constantly in motion and not sticking out in the bushes until the last lap, it is unlikely to be a problem.
The rest of the characters are no different — they can use everything lying on the ground items, equip all weapons and all body kits. The vast majority of matches I spent playing for Laflin, which is considered to be a physician and maybe once a minute to call the attending drone for yourself and allies. However, it does not hurt to select any desired manner, from sniper shootouts to the storming of the premises with a shotgun at the ready.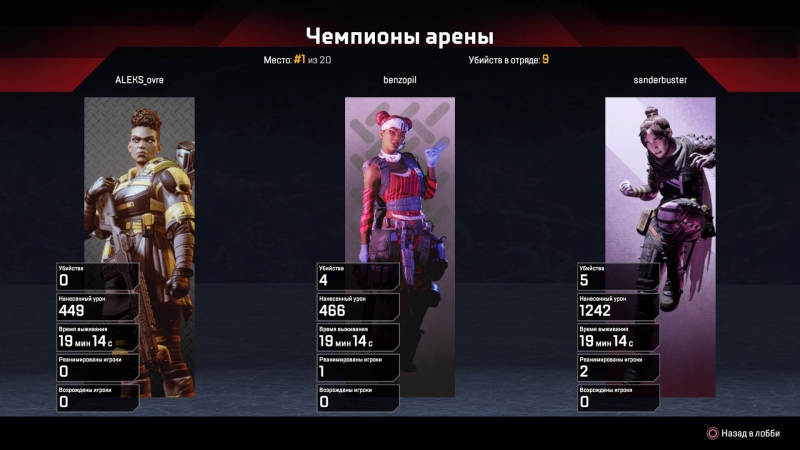 Everything in the game is made at a very high level: design, equipment (how convenient on consoles to search the bodies — learn, Treyarch!), shooting. Questions arise only to the system progress. Initially, Apex Legends unlocked six heroes, two more you can buy either for real money or for virtual currency, which is issued in small quantities for higher level. One character appears after about 15 hours, for other it will take even more time. In principle, this is not a problem.
But luchbox… but all began to wean from their presence in games, when suddenly we see a progression from Overwatch, with virtually no change for the better. With each new level, get the box, which contains three things. And junk in them is very, very, very much. Two dozen costumes for each character, the same number of colorings for each gun, poses for a banner and decorations for him, countless replicas — hope for a certain prize is not necessary. To create things desired, use another type of currency, and her issue in such minute amounts that to pay for a cool costume would be easier than waiting for it in luchboxes.
***
But it's all cosmetics, which is interesting not for everyone. The rest of Apex Legends can be called one of the best shareware games on the market — that so fascinating attention to detail the shooter is not worth a dime in 2019 surprising. Electronic Arts, what happened to you? Is finally released the project that immediately fell in love and community players, and streamers, and the press? While it is difficult to say how Apex Legends will affect global phenomenon in the face of Fortnite, but at least one of the main multiplayer shooters of the generation game count is already possible.
Advantages:
a great system of communication which I would like to see in all team shooters;
some interesting ideas that distinguish the game from other representatives of the genre;
eight characters with unique skills for every taste;
fast dynamic games;
great shooting and plenty of weapons.
Disadvantages:
luchbox contain only three things, and stuff among the cosmetic items too many to quickly get what you want.
| | |
| --- | --- |
| Graphics | It turns out that the Source engine to create such huge maps for up to 60 people! Graphics, of course, not advanced, but all perfectly optimized on consoles, and on feeble computers. |
| Sound | Inspirational music during the landing sets the right mood. Immediately after landing, I turn it off and start listening to his teammates — with the help of their tips to easily navigate in the events. |
| Single game | Not provided. |
| Multiplayer | Play team shooter is always more fun with friends, Legends and Apex is no exception. And since each character has their own skills you can try different tactics and actively help each other to victory fell one after another. However, and singles will feel most comfortable, so chic in the game system of communication and interaction. |
| Overall impression | Great battle Royal and one of the best shooters of the generation. Yes, and for free! |
Rating: 9,0/10
Read more about the ratings system
Apex Legends — the pretender to the throne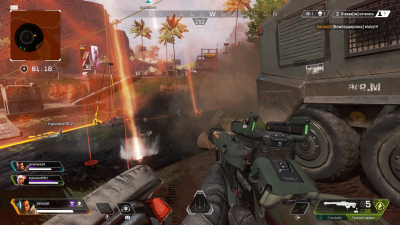 Apex_Legends_review_1.jpg
See all images (15)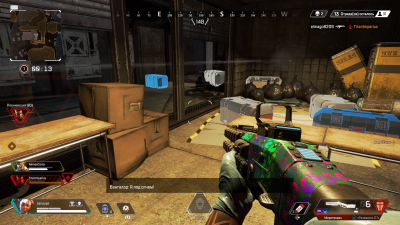 Apex_Legends_review_2.jpg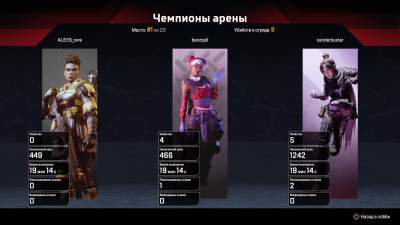 Apex_Legends_review_3.jpg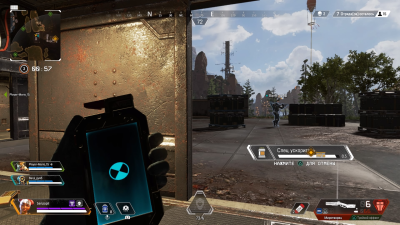 Apex_Legends_review_4.jpg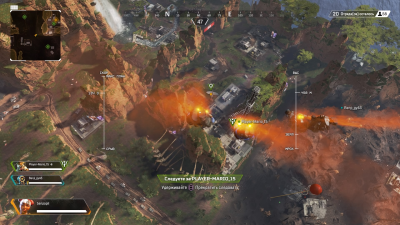 Apex_Legends_review_5.jpg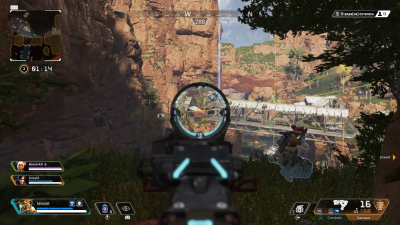 Apex_Legends_review_6.jpg

Apex_Legends_review_7.jpg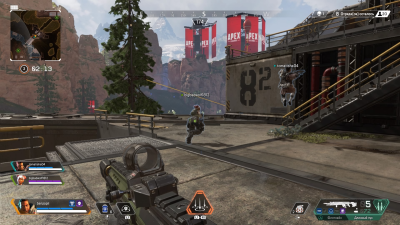 Apex_Legends_review_8.jpg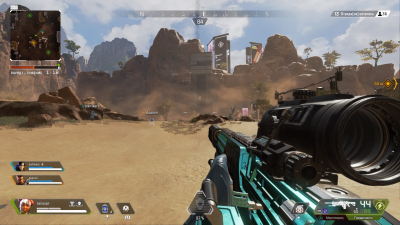 Apex_Legends_review_9.jpg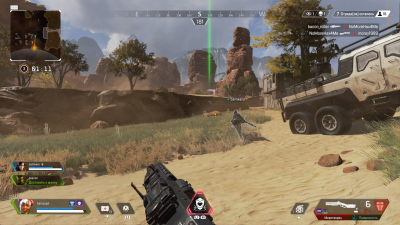 Apex_Legends_review_10.jpg

Apex_Legends_review_11.jpg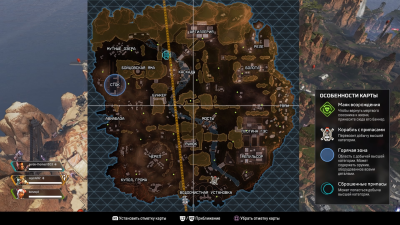 Apex_Legends_review_12.jpg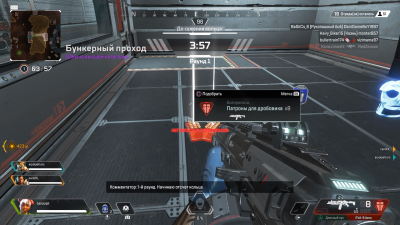 Apex_Legends_review_13.jpg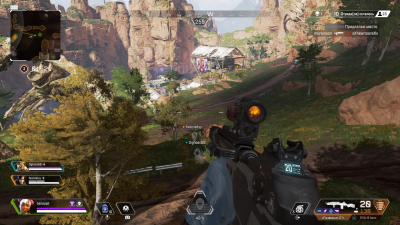 Apex_Legends_review_14.jpg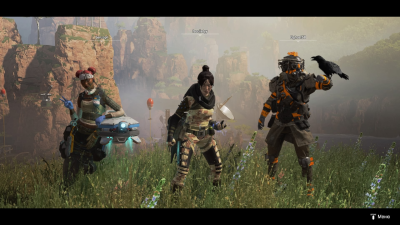 Apex_Legends_review_15.jpg
See all
images (15)
Video:
Source: 3dnews.ru