Portable console Smach Z Ryzen chip will cost at least $629
The developers of the portable console Smach Z announced their readiness to issue pre-orders for your gadget from March 15, 2018. The manufacturer to specify the cost of the device, which will be offered in two basic versions. It seems that the long-suffering project Smach Z, the history of which we introduced the readers 3DNews, four years later, has a chance to get to the stage of final release.
Model Smach Z stands out from its nearest competitors in the market, of which there are
only a few models, unique hardware layout. In the heart of the game gadget went Quad-core AMD Embedded Ryzen V1605B graphics accelerator Radeon RX Vega 8, and the "face" of the console is a 6-inch screen with Full HD resolution. The RAM type SO-DIMM DDR4-2133 standard version Smach Z is 4 GB, while the model Smach Z Pro will receive as much as 8 GB of RAM. In both cases, storage of content is proposed SSD: Smach Z — 64 GB, and in Smach Z Pro 128 GB.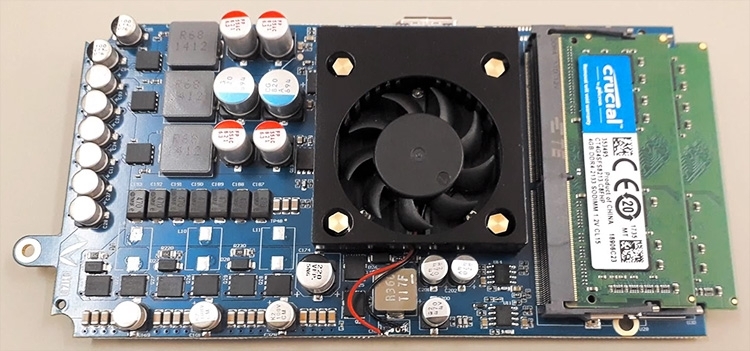 The initial cost of the model Smach Z, which was not planned to be equipped with chip AMD Ryzen, was about $330. And even then, this amount seemed to many to be inflated. Opting Ryzen and changes in the characteristics of the console forced developers to drastically revise the pricing policy. At the stage of pre-order with the 10% discount for the first 10 thousand customers of the base model Smach Z will cost $629, and the version Smach Z Pro will cost $809. After the cost will increase to $699 and $899, respectively.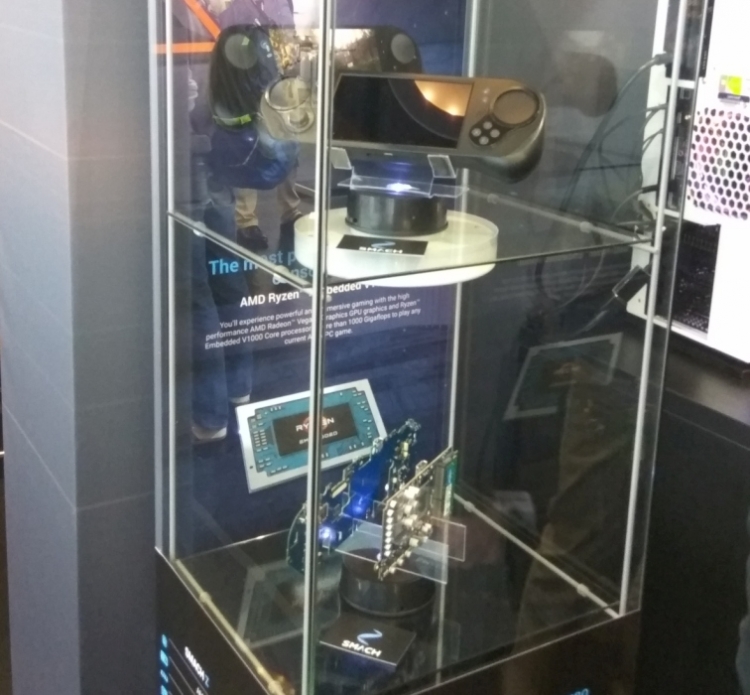 It is assumed that Z Smach due Ryzen 1605B and Embedded graphics Radeon 8 Vega will be almost twice as powerful as the nearest competitor — 650 dollar console, GPD Win 2, equipped with a chip Intel Core M3-7Y30. To be more convincing, the developers have published a list of popular games, indicating the average frame rate, which can give Smach Z. it Looks like this:
The Witcher 3 (720p and medium graphics settings) ~ 40 fps;
Alien: Isolation (1080p low settings) ~ 50 fps;
GTA 5 (720p and standard settings) ~ 60 fps;
League of Legends (1080p and high settings) to ~ 60 fps;
Rocket League (1080p and standard settings 1080p) ~ 60 fps;
Dark Souls 3 (720p and low settings) ~ 40 fps.
It is noteworthy that neither MWC 2018, no Embedded World, developers Smach Z never showed a functioning prototype of the device. Instead, they were limited to the demonstration model of the console and its components.
Source: 3Dnews.ru