Apple will soon introduce a powerful Apple TV with a gamepad and bet on games
On September 19 last year Cupertino giant has launched a gaming service subscription Apple Arcade for iPhone, iPad, Mac and Apple TV. Reportedly, soon the company will introduce Apple TV 2020 based on powerful chip A12X Bionic and try to make it a gaming platform to bet on your game subscription service.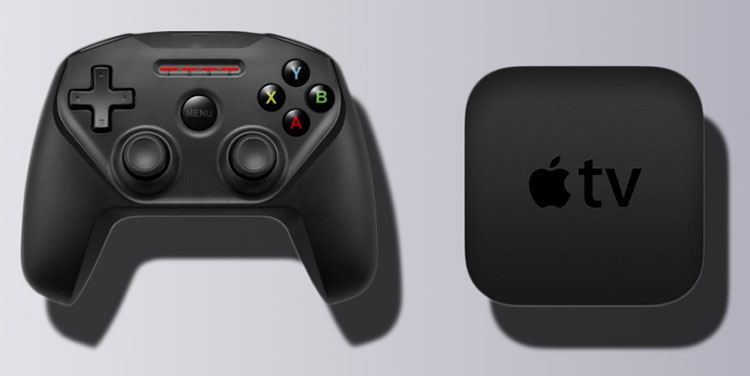 Sales of consoles with a relatively powerful chip (the informant in the face Jioriku even speaks of a large radiator to dissipate heat) is not enough for this ambitious goal, so the
company, according to rumors, is preparing its own gaming controller for Apple TV 2020. The start date of this controller yet, but might already be at the developer conference WWDC, which will begin tomorrow, June 22, we learn some details.
By the way, the iPad already has support for game controllers of the PS4 and Xbox One, and third-party manufacturers of accessories like the Gamevice release gamepads for different iPhone models. View whether it true and whether people will want to pay for extra accessory to play Apple Arcade directory on the big screen (yet, frankly speaking, large projects there is not enough — more mobile-independent games).
To add To this, it's because of this right here that Apple is making their own game controller. Not staying in expect that controller at WWDC, but it's always a possibility https://t.co/7xrR73zwin
— Jiorīku (@Jioriku) June 20, 2020
By the way, at a software conference, where the emphasis will be on development of iOS, Mac OS and related platforms are expected and important hardware announcements: for example, the iMac 2020 with a new design and even the long-awaited Apple transition from Intel chips to its own processors with ARM architecture in the field of desktop systems.
Source: 3Dnews.ru