Review Sony α6400: camera revolutionary autofocus
Even ten or fifteen years ago the world in photos was pretty hard distinction: you're either a professional or very enthusiastic Amateur, whose work applying for a high artistic value — and then you shoot on a DSLR; or — the ignoramus who needed a camera for capturing family events and shooting on vacation — in this case, you have a simple bar of soap with no special settings. Since then a lot has changed.
Photography became a truly popular hobby: shooting anything and everything,
visual content is crucial in social networks, the ability to create high quality frames — not a rare gift, but the norm. Of course, in such circumstances, technological diversity becomes important. Let us leave aside now the conversation about race in smartphone cameras and will focus on "classic" cameras. Fortunately, recede into the past times when the talent of a photographer is judged by the size of his camera and lenses. A dynamic world requires more universal solutions, so the segment of light and compact camera with powerful features reaches the market. We have already seen many examples of how serious the result is capable of producing such a camera. Today, we have to test another new product from Sony — mirrorless α6400. Let's see if she will surprise us.
Specifications
Α6400 Sony – mirrorless camera with a sensor APS-C format resolution of 24 megapixels. Its main characteristics the camera is not very different from the models of Sony and Sony α6500 α6300, however, is the most important of them is the improved autofocus system. The manufacturer focuses on the tracking capabilities of objects in real time, which is important when shooting dynamics: children, animals, sporting events, dances and the like. Especially notable is the focus on the eyes in real time: the camera determines the model's eyes in the frame, and if necessary, the photographer can set the focus specifically on the right or left eye. The system is a hybrid that includes 425 phase focus points and contrast 165. And it's not the technology transferred, as often happens with older models, this system that will debut on Sony α6400, and only the future can wait for its appearance on other Sony cameras.
In addition, the new wider sensitivity range from ISO 100-102400. It's a little easier for their "next of kin" and slightly longer holds a charge.
Sony claims that the new product uses algorithms of images from full-frame cameras, the company which provides more realistic color reproduction in JPEG – in particular, the quality of the work with skin color. Considerable attention is given to work with video: available recording 4K high-resolution video shooting in HDR (HLG), slow and quick motion shooting timelapses and other chips. Camera at first glance seems attractive for bloggers and travelers, and, in particular, during the journey I managed to test it in a kit with a lens E 10-18mm F4 OSS and E 20mm F2.8. Later the test was added to the FE lens 85 mm F1.8.
Sony α6400
Sony α6300
Fujifilm X-T30
Canon EOS M50
Image sensor
The 23.5 × 15.6 mm (APS-C) Exmor CMOS
The 23.5 × 15.6 mm (APS-C) Exmor CMOS
The 23.6 × 15.6 mm (APS-C) X-Trans CMOS IV
The 22.3 × 14.9 mm (APS-C) CMOS
Effective sensor resolution
24.2 MP
24.2 MP
26.1 MP
24.2 MP
Built-in image stabilizer
No
No
No
No
Mount
Sony E-mount
Sony E-mount
Fujifilm X-mount
Canon EF-M
Photo format
JPEG (DCF Ver. 2.0, Exif Ver. 2.31), RAW 14-bit
RAW, JPEG (DCF Ver. 2.0, Exif Ver. 2.3)
JPEG (EXIF 2.3, DCF 2.0), RAW
JPEG (EXIF 2.30), RAW 14-bit
Video format
XAVC S, AVCHD, MP4
XAVC S, AVCHD, MP4
MPEG 4
MP4
Frame size
Up to 6000 × 4000
Up to 6000 × 4000
To 6240 × 4160
Up to 6000 × 4000
Video resolution
Up to 3840 × 2160, 30p
Up to 3840 × 2160, 30p
Up to 4096 × 2160, 30p
Up to 3840 × 2160 (25 fps)
Sensitivity
ISO 200-12800, expandable to ISO 80-51200
ISO 100-25600 (expandable to 51200)
ISO 200-12800, expandable to ISO 80-51200
ISO 100-25600 expandable to ISO 51200
Shutter
1/4000—30 c; silent mode
1/4000—30 c
Mechanical shutter: 1/4000—30 s;
electronic shutter: 1/32000—30;
long (Bulb); silent mode
Mechanical shutter: 1/4000—30 s;
long (Bulb)
The burst speed
11 frames per second
11 frames per second
Up to 8 frames per second up to 20 frames per second with electronic shutter; with the extra 1.25 x crop – up to 30 frames per second
Up to 10 frames per second with frame focus, up to 7.4 frames per second with focus tracking
Autofocus
Hybrid (contrast + phase), 425 points
Hybrid AF (phase 425 pixels, 169 contrasting points)
Hybrid (contrast + phase), 425 points
Hybrid, Dual Pixel CMOS, 143 points
Metering modes
1200-zone evaluative: multi-segment, center-weighted, spot, spot for standard/large plot, averaged for the entire screen, in the brightest region
1200-zone evaluative: matrix, center-weighted, spot
TTL-metering in 256 points: multipoint, center-weighted average, spot
TTL-metering at 384 zones, evaluative/partial/center-weighted/spot
Compensation
±5.0 EV (1/3 EV steps or 1/2 EV steps)
±5.0 EV (1/3 EV steps or 1/2 EV steps)
±5 EV in 1/3-step increments
±5 EV in 1/3-step increments
Built-in flash
Built-in, sync 1/160 sec, guide number 6 (ISO 100)
Built-in, sync 1/160 sec, guide number 6 (ISO 100)
Built-in, guide number 7 (ISO 200)
Built-in, guide number of about 5 (ISO 100)
Self-timer
2/10 with
2, 10 c
2/10 with
2/10 with
Memory card
Memory Stick PRO Duo/Memory Stick PRO-HG Duo; SD/SDHC/SDXC up to UHS-I
Memory Stick PRO Duo/Memory Stick PRO-HG Duo; SD/SDHC/SDXC up to UHS-I
Single slot SD/SDHC/SDXC (UHS-I)
SD / SDHC / SDXC (UHS-I)
Display
LCD, 3 inch, resolution 921 thousand pixels, touch, tilt
Inclined, LCD, 3 inch, resolution 921 thousand points
3 inch, 1 040 thousand points of inclined
LCD, 3 inch, 1 040 thousand points, touch, swivel
Viewfinder
Electronic (OLED 2.36 million dots)
Electronic (OLED 2.36 million dots)
Electronic (OLED 2.36 million dots)
Electronic (OLED 2.36 million dots)
Interfaces
microUSB, misroDMI, 3.5 mm Jack for microphone
microUSB, miniHDMI, 3.5 mm Jack for microphone
HDMI, USB 3.1 (Type-C), 2.5 mm for external microphone/remote control
misroUSB, miniHDMI, external MIC
Wireless modules
Wi-Fi, Bluetooth, NFC
Wi-Fi, NFC
Wi-Fi, Bluetooth
Wi-Fi, NFC, Bluetooth
Food
Li-ion battery NP-FW50, 7,3 WH (1020 mAh, 7.2 V)
Li-ion battery NP-FW50, 7,3 WH (1020 mAh, 7.2 V)
Li-ion battery NP-W126S with a capacity of 8.7 WH (1200 mAh, 7.2 V)
Li-ion battery LP-E12 capacity of 6.3 W·h (875 mAh, 7.2 V)
Dimensions
120 × 67 × 60 mm
120 × 66,9 × 48,8 mm
Of 118.4 × 82,8 × 46,8 mm
116,3 × 88,1 x 58,7 mm
Weight
403 grams (incl. the battery and memory card)
404 grams (with battery and memory card)
383 grams (incl. the battery and memory card)
387-390 grams (incl. the battery and memory card), depending on the color variation
Current price
69 990 rubles for the version without lens (body), 82 990 rubles for the version with a complete lens E 16-50mm
55 990 rubles for the version without lens (body), 69 990 rubles for the version with a complete lens E 16-50mm
64 990 rubles for the version without lens (body), 69 990 rubles for the version with a complete lens XF 18-55mm f/2.8-4
44 500 rubles for the version with lens (kit)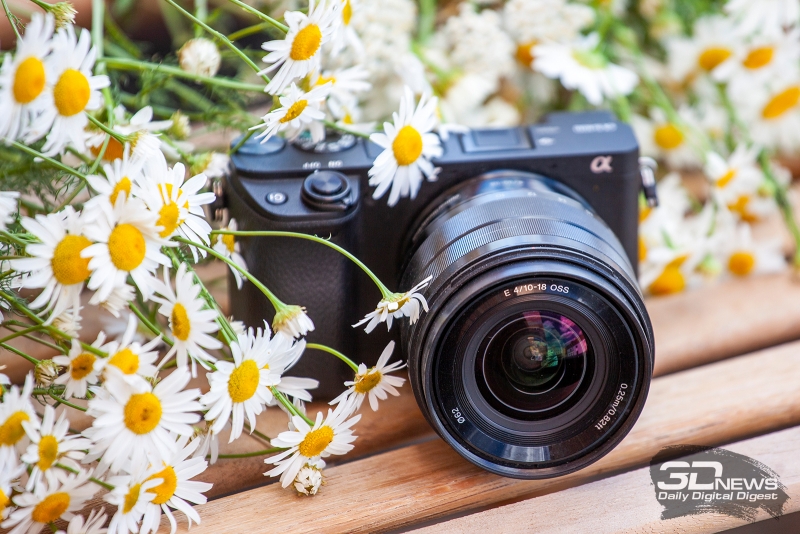 Design, ergonomics, wireless capabilities
In terms of design, Sony doesn't offer the user something totally new: camera α6400 looks almost indistinguishable from its predecessors. The cornerstone is traditionally delivered compactness and ergonomics: to flirt with the fashionable retro or, conversely, futuristic design, the manufacturer does not like. The camera is available in a single colour option — black. Dimensions α6400: 120,0 × 66,9 × 53,3 mm Weight 403 grams (including battery and memory card). Camera complete with a small lens (e.g. the former on my test E 10-18mm F4 OSS) easily fits in small handbags — this way, with the camera comfortable to walk and travel, keeping it always with you. Important to me plus the camera is dust – and moisture-proof, which again is important for those who love shooting outdoors in unpredictable weather conditions. The camera body is made of magnesium alloy, a slight protrusion under the grip with the right hand. It is covered with a rubberized material. Camera I keep it very comfortable, but I think owners of large palms and fingers will not be so convenient due to the fact that the ledge is close enough to the lens.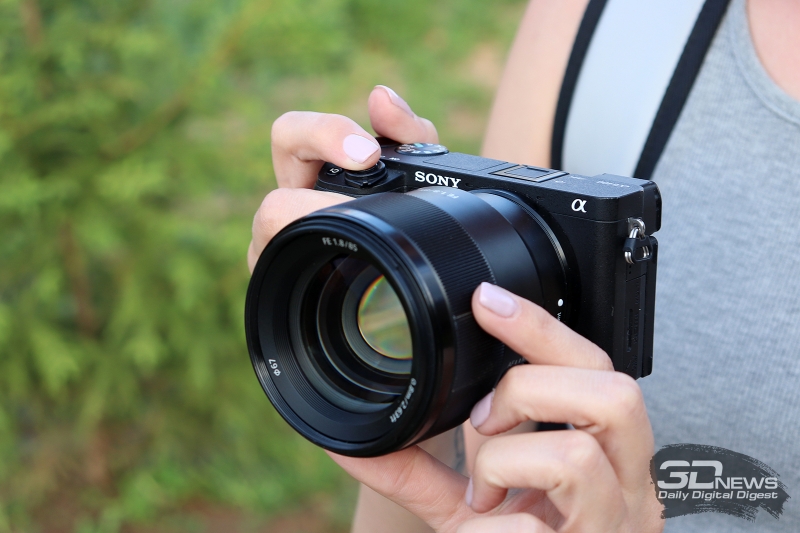 Walk briefly on the controls. On the left side of the camera is a set of interface connectors that are hidden under a plastic cover: next to MicroUSB charging, MicroHDMI, 3.5 mm Jack for connecting external microphone.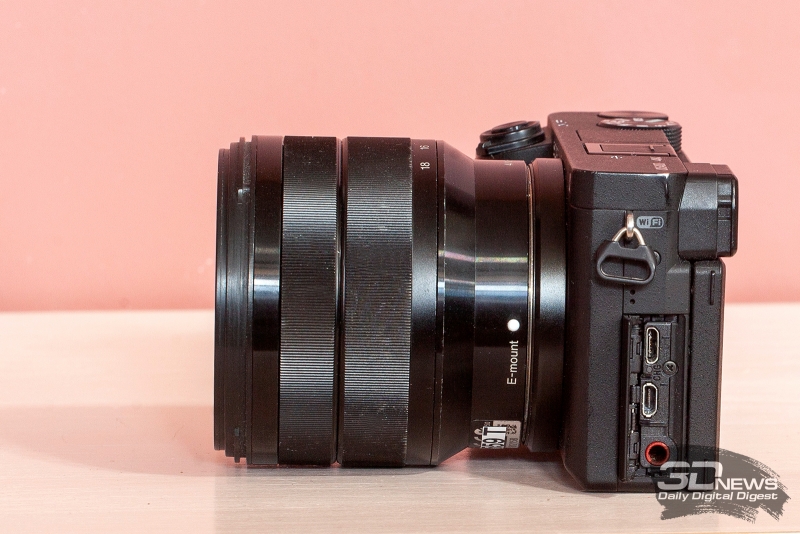 The only control unit on the right side — recording button located at the top. Here we see the contact area of NFC.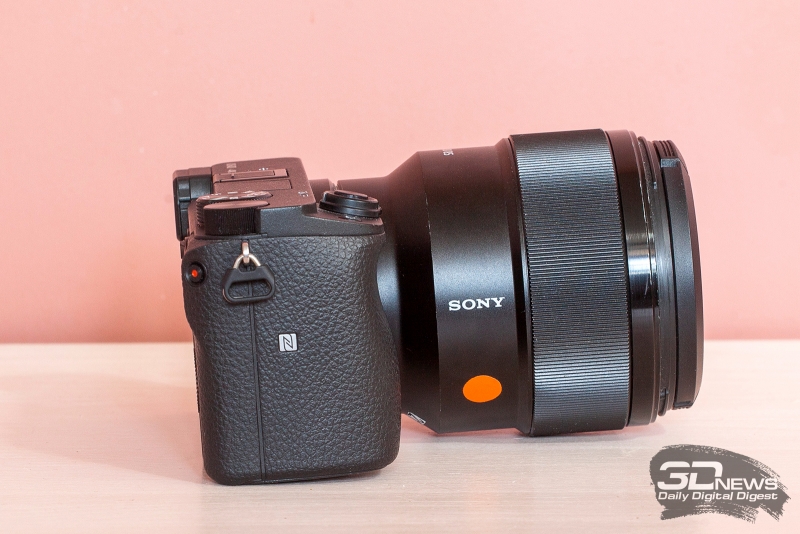 The rear panel contains an electronic OLED viewfinder with a diopter correction wheel. The viewfinder has a resolution of 1024 × 768 pixels and a magnification of 0.7 X. It is quite easy to use and good for this class of cameras – though to him I applied mainly when shooting in bright sunlight, when building a frame around the screen was difficult. Near the viewfinder are buttons for the flash activation and menu options, customizable lever, which can be taken, for example, exposure lock, and switching between manual and auto focus (you can choose something different). Below is a number already familiar from previous models of the elements: function key, which defaults to "hanged" call the quick menu button five-way navigation ring button, playback images, and another programmable button (in view mode is responsible for deleting pictures). A large part of the back is a tilting LCD screen.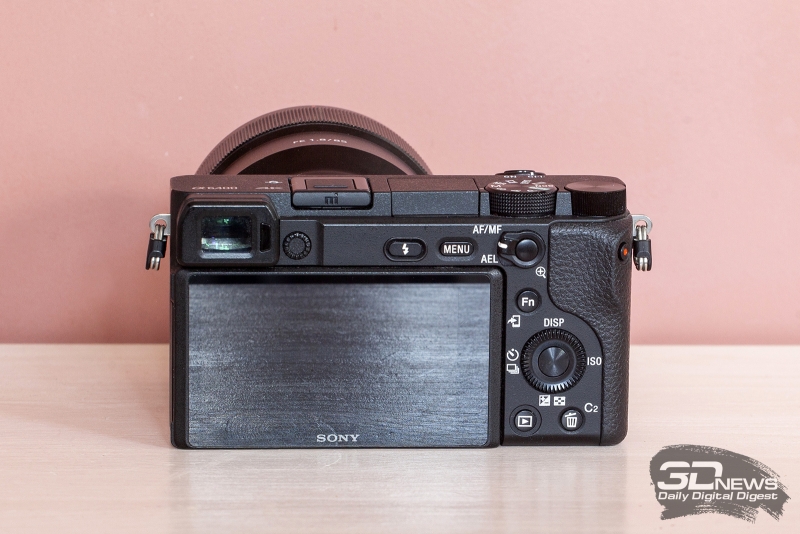 Stay on screen a little more. A diagonal of 3 inches and a resolution of 921 thousand points. Both features are not impressive by modern standards, but I can't say that it caused some discomfort in handling the camera. The display is quite bright, but the sun still image can be read with difficulty, and in this case it is advisable to move on the build of the frame through the viewfinder. Sony has used a rather original mechanism that allows you to raise the display up to 180 degrees without blocking the viewfinder. A convenient option for those who want to make a self-portrait or video is in the frame. The screen can also be lowered down perpendicular to the main plane of the camera. It has a touch surface that lets you touch to select focus point and, if desired, the photographer, immediately to take pictures (features Touch Focus and Touch Shutter). The Touch Pad function to focus area selection allows you to move the area of focus blind when you look into the viewfinder and use the display surface as a touchpad. Another interesting option – Touch Tracking, which allows one touch to activate the monitoring in real time for still photos and video. The camera captures the target object and keeps it in focus.
| | | |
| --- | --- | --- |
| |   | |
On the bottom is the combined compartment for the battery and memory card, and tripod socket. They are located far enough to access the battery and memory card do not overlap when attaching the camera on a tripod. The camera supports UHS-I – this means that writing files is not the fastest. The neglect has long been customary standard UHS-II is unclear.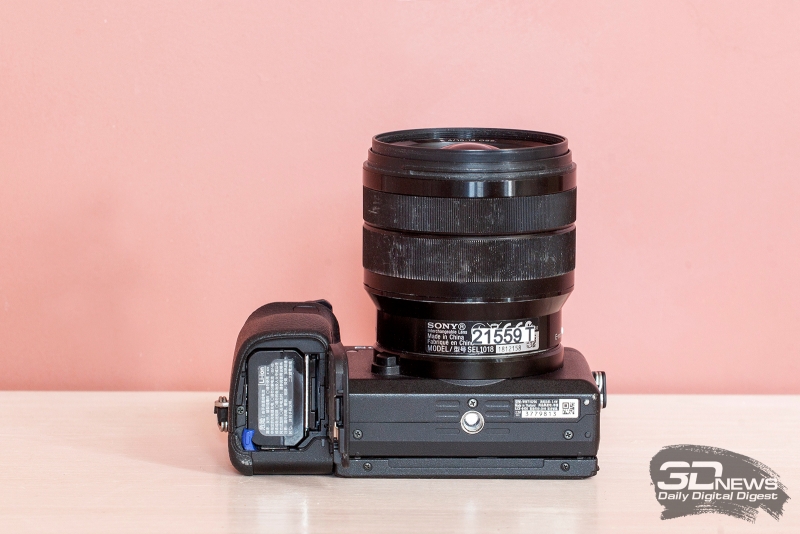 On the top edge seen universal multi interface Shoe that can work and as a traditional hot Shoe. Also, there is flash, the mode selector navigation selector; closer to the front edge you can see the shutter button with the lever switch, and a programmable key.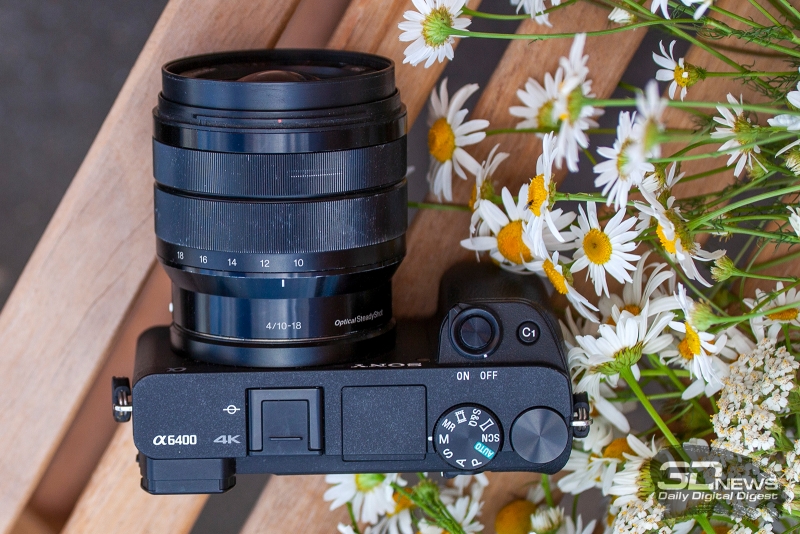 On the front panel is a lens mount with button release lens, lamp the AF-assist illuminator, and an infrared port for remote control.
The control system of the camera in General is not satisfactory. The controls are quite comfortable, the ergonomics quickly.
α6400 equipped with a full set of wireless modules: Wi-Fi, Bluetooth, and NFC. Access the camera from a mobile device is carried out with the help of updated Sony Imaging Edge Mobile. This app replaces the previous mobile app PlayMemories and offers similar features: you can remotely control the camera and upload a JPEG image from the camera on your phone. Unfortunately, the transmission of RAW files this way is not available. Also, unlike most of its competitors, in α6400 is not possible to process RAW files in-camera.
Menu
The menu is organized in traditional Sony horizontal way. Each section contains a large number of pages. Overall it looks pretty complicated, and an inexperienced user may get confused. Take time to remember the location of desired option. Plus the fact that the functions are evenly distributed over the menu, not hidden away in one tab with many sub-sections. Of course, α6400 provided and the quick menu for instant access to the most important user functions. It is made in the form of a small matrix, located at the bottom of the screen and display the settings you can change.
Gallery of images: menu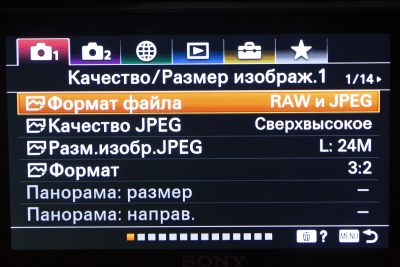 wedding.JPG
View all pictures (39)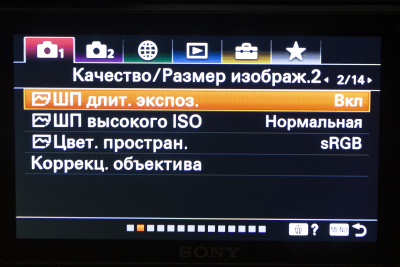 wedding_1.JPG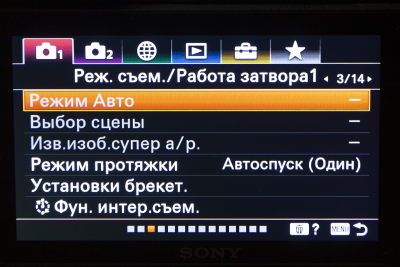 wedding_2.JPG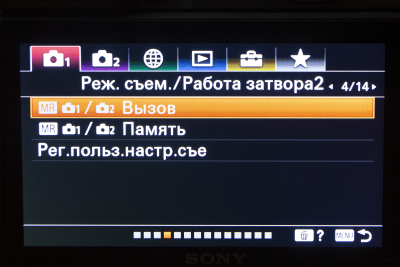 wedding_3.JPG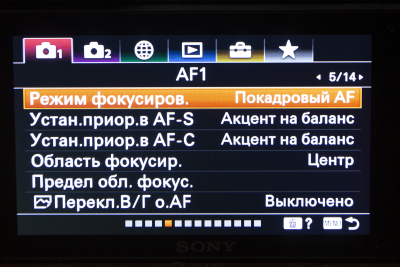 wedding_4.JPG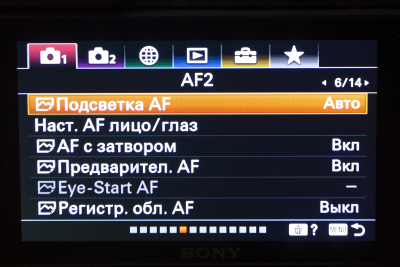 wedding_5.JPG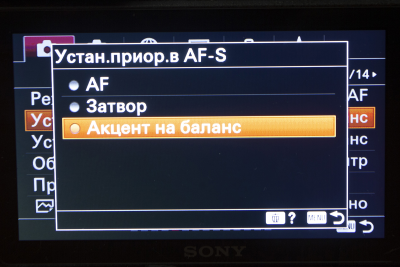 wedding_7.JPG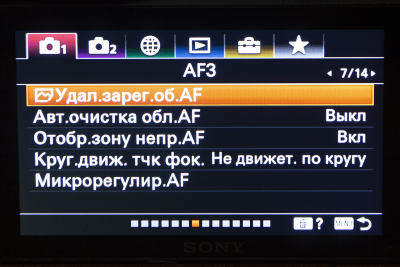 wedding_8.JPG

wedding_10.JPG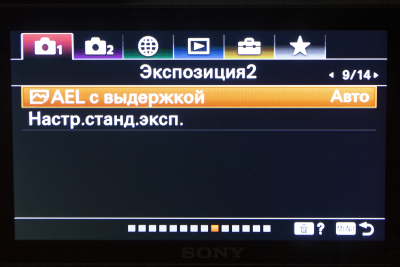 wedding_11.JPG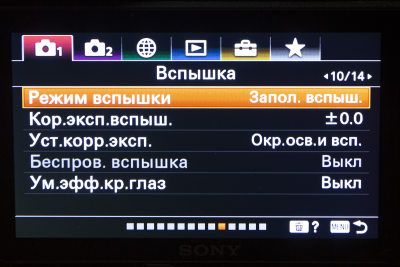 wedding_12.JPG

wedding_13.JPG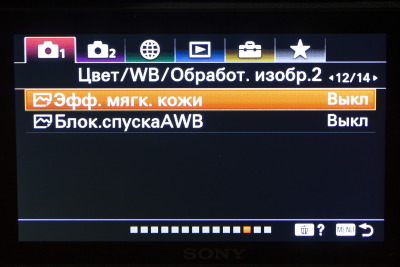 wedding_14.JPG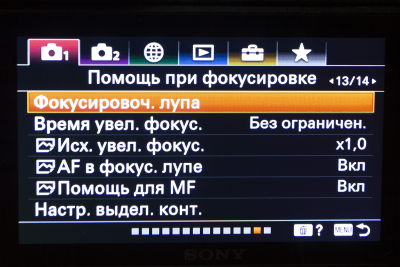 wedding_15.JPG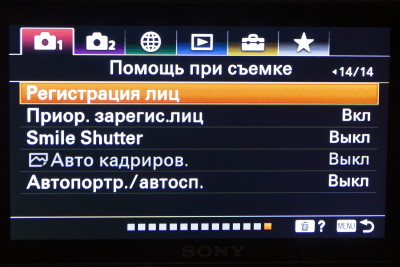 wedding_16.JPG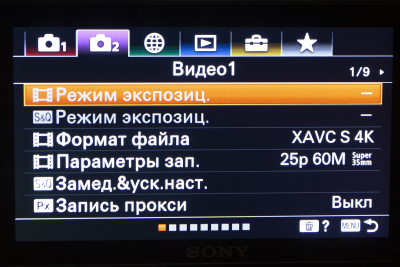 wedding_17.JPG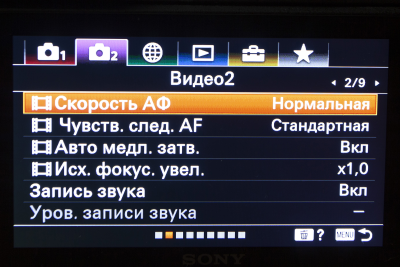 wedding_18.JPG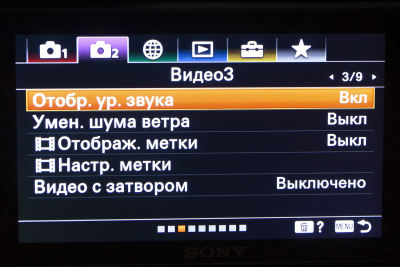 wedding_19.JPG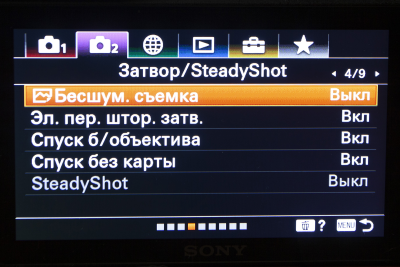 wedding_20.JPG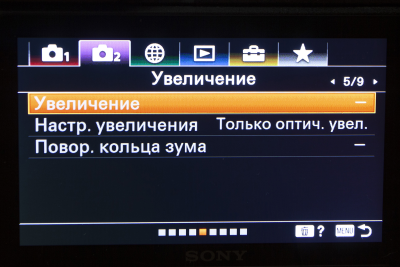 wedding_21.JPG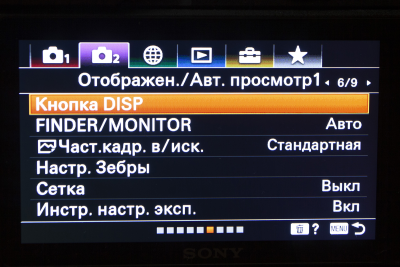 wedding_22.JPG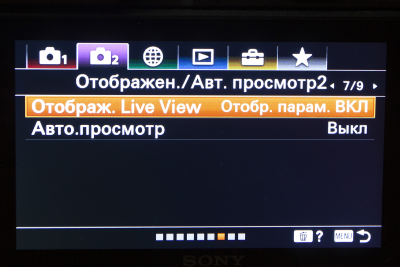 wedding_23.JPG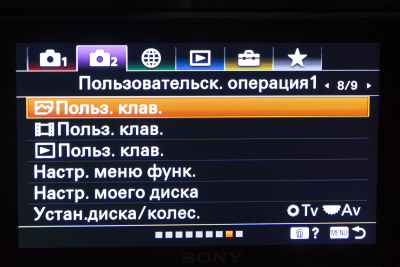 wedding_24.JPG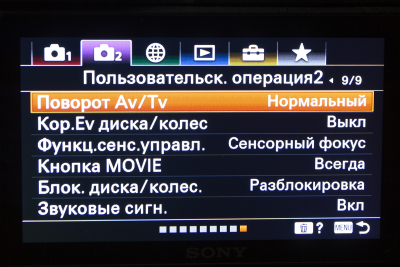 wedding_25.JPG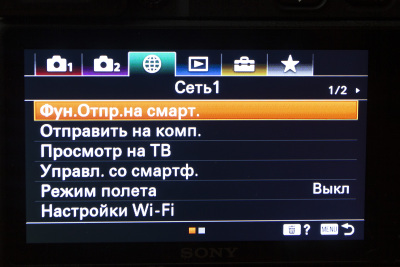 wedding_26.JPG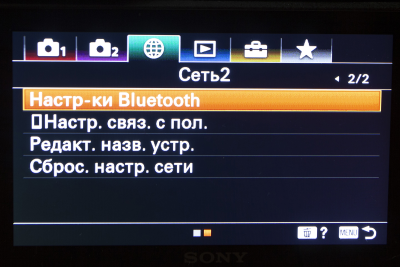 wedding_27.JPG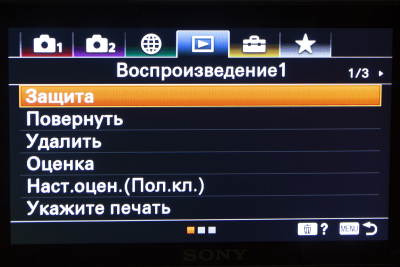 wedding_28.JPG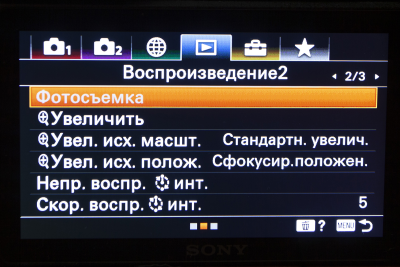 wedding_29.JPG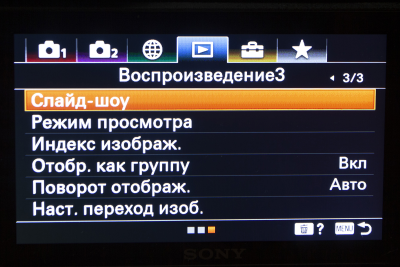 wedding_30.JPG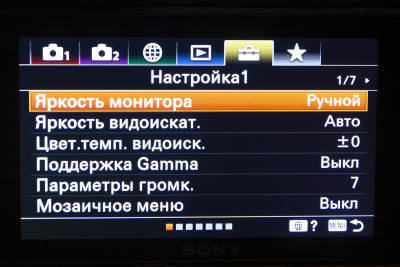 wedding_31.JPG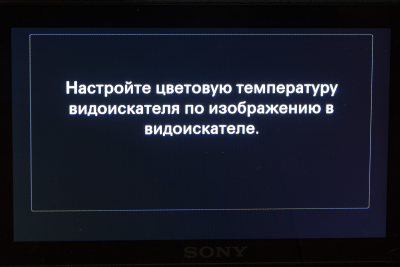 wedding_32.JPG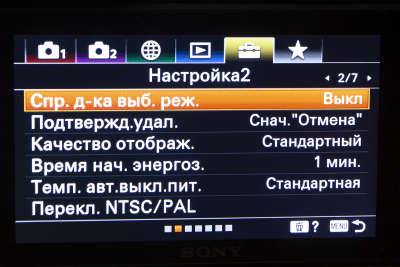 wedding_33.JPG

wedding_34.JPG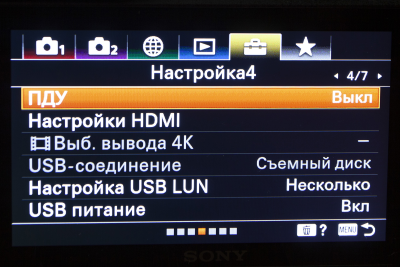 wedding_35.JPG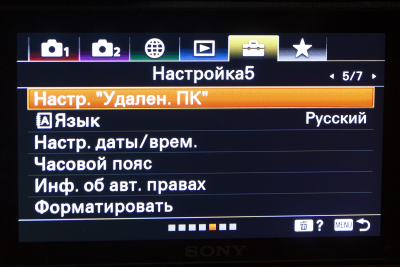 wedding_36.JPG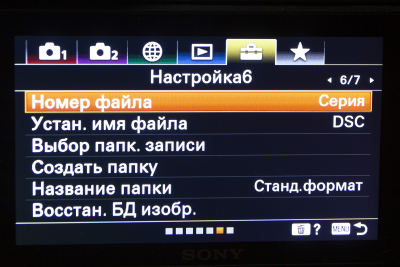 wedding_37.JPG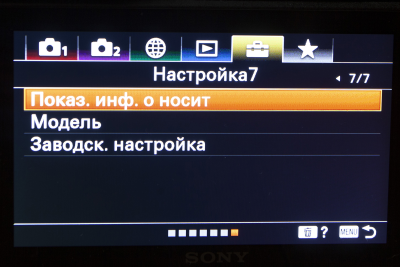 wedding_38.JPG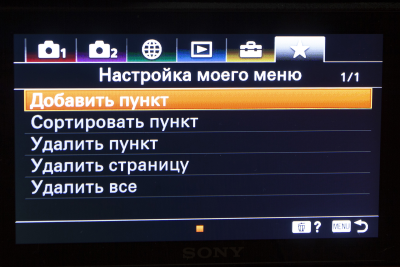 wedding_39.JPG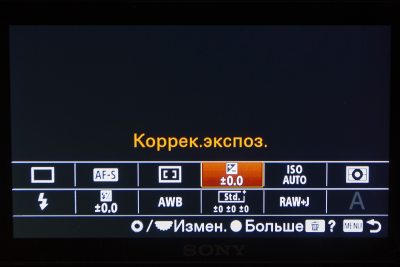 wedding_40.JPG
See all
pictures (39)
Shooting in JPEG, special features
Despite the fact that the full potential of any camera is revealed when shooting in RAW, the JPEG is very important. Still, Sony α6400 apparatus calculated in the first (and perhaps only) turn on fans, and that means that people not yet familiar with the intricacies of processing. The more often want to share photos in social networks immediately while events are still relevant, and emotions fresh. Fortunately, modern cameras are easily synchronized with mobile devices (more on this later).
The company Sony claims that α6400 compared to its predecessors improved algorithm for image processing. In particular, the manufacturer claims that more natural look to skin tones.
In General, color images do not disappoint. When shooting portraits in natural lighting the color of the skin looks great, no distortions redness or cool shades: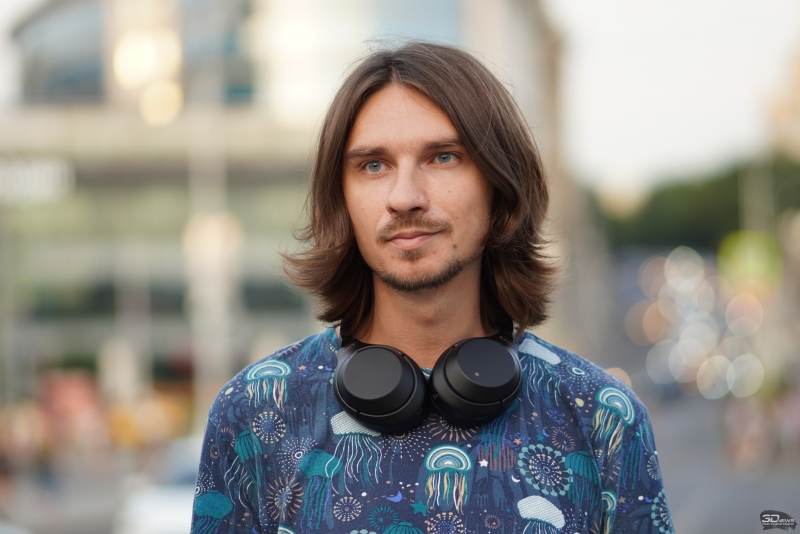 But when photographing in more difficult conditions, such as at dusk, it is better not to rely on auto white balance and make manual adjustments, as otherwise there is a risk of getting too cold in color.
Color fluorescent landscapes differ moderately, not cutting the eye saturation. The camera doesn't embellish reality in favor of more juicy picture, so photos taken in bright sunshine look alive and brighter, but shots taken in cloudy weather, can seem pale. But, in my opinion, it is important that there is a General feeling of naturalness. In the end, to adjust the contrast and saturation in situations where they are not enough, it is possible right in the camera.
As in the example portrait photography, auto white balance α6400 too "Shinichi" evening scenes, and scenes shot in the shade:
Quite has proven itself worthy of the camera in terms of dynamic range in JPEG – in contrast to the subjects she manages to keep most of the information in the lights and shadows, not "slipping" in the full-exposure or black. Of course, there can be quite a difficult situation, when the human eye is not able to cover all the information at once. We will consider when we evaluate the potential of RAW files.
The sharpness and detail with all the tested lenses are very good, but of course, this parameter has Sony α6400 not comparable to full frame buttercake, for example, the same Sony α7 III, which allows to crop a picture while maintaining its high quality.
New Sony comes with a lot of features to help the user, without delving into the intricacies of processing to make your photos more diverse. Briefly go through the most interesting.
The HDR mode. Known to many process offered by most modern cameras and all smartphones. It is useful in cases where you are photographing subjects with a large difference in brightness those in which some areas brightly illuminated and others are shaded. Not to get in the frame peresvechennyj areas or, on the contrary, shadows, which is impossible to disassemble, the camera takes three shots at different exposures and the software connects them into one. The degree of intensity mode, the user can choose in the settings.
The effect of the picture. Traditional Sony feature that allows you to apply various image effects. Used appropriately could be a very interesting result. For example, you can Desaturate the image, leaving in frame only one color. Though not always the effect works the way we would like, because the impurities of a selected color can be in unexpected places: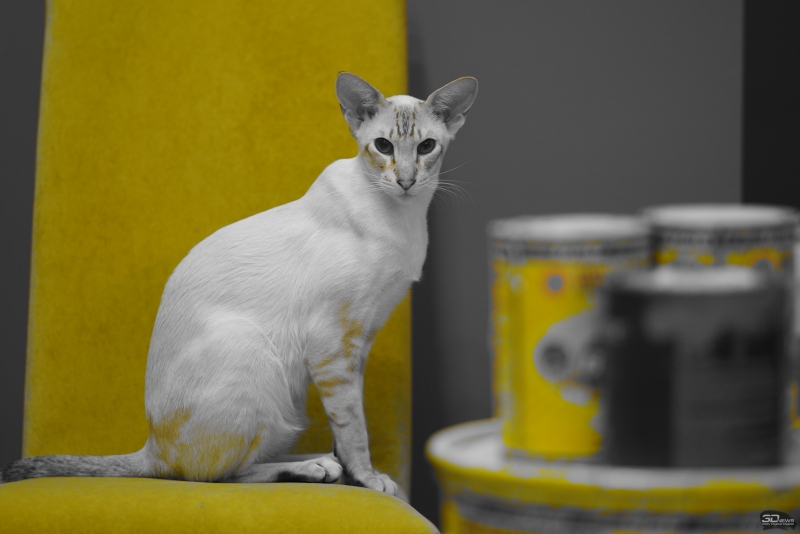 Below you can see an example of one story, filmed with all the available effects:
Gallery images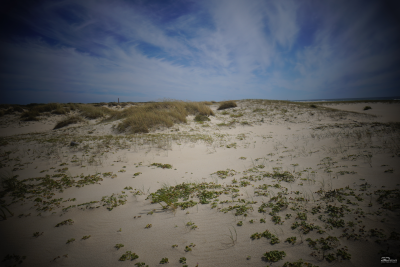 DSC05229.JPG
See all images (13)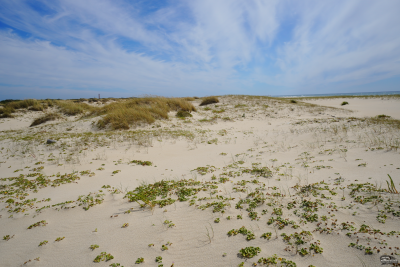 DSC05230.JPG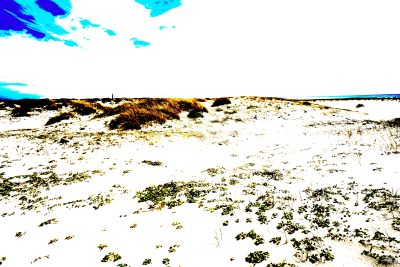 DSC05231.JPG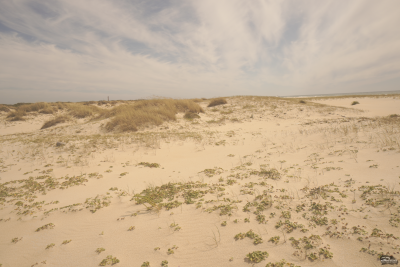 DSC05232.JPG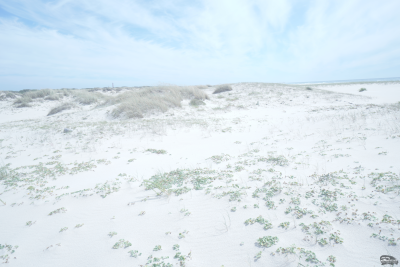 DSC05233.JPG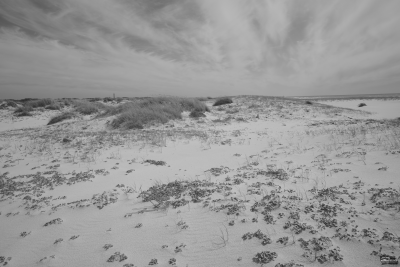 DSC05234.JPG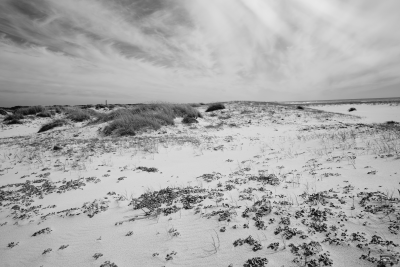 DSC05235.JPG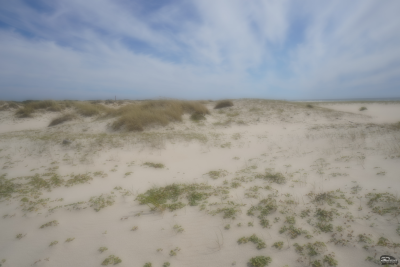 DSC05236.JPG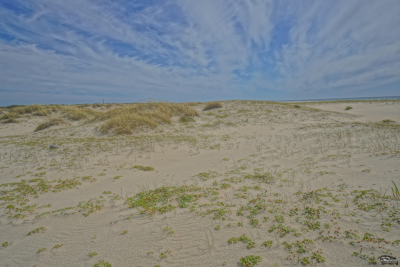 DSC05237.JPG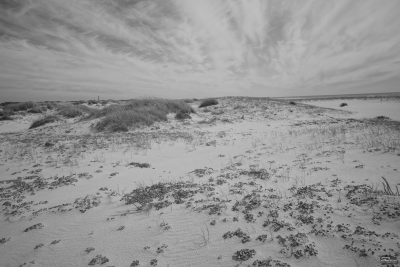 DSC05238.JPG

DSC05239.JPG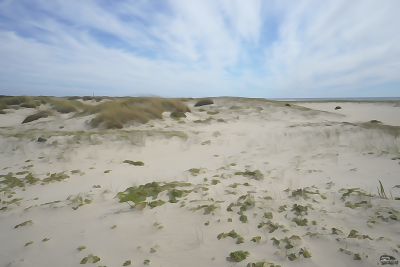 DSC05240.JPG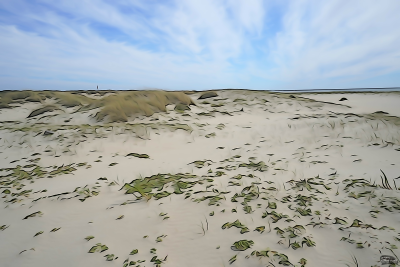 DSC05241.JPG
See all
image (13)
Creative styles. In contrast to the effects of the picture that are only available when shooting in JPEG (which is not very convenient), styles can be used when shooting in RAW+JPEG format. Using styles will not make radical changes to the picture, but will make it more contrast/warmer/richer depending on the needs of the author. Also available in black and white mode and Sepia toning.
Gallery pictures: styles

DSC05163.JPG
See all images (13)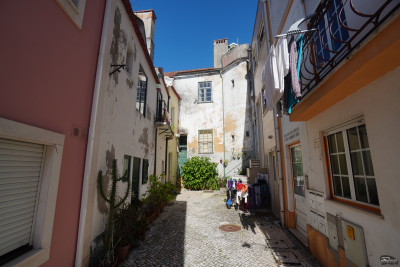 DSC05164.JPG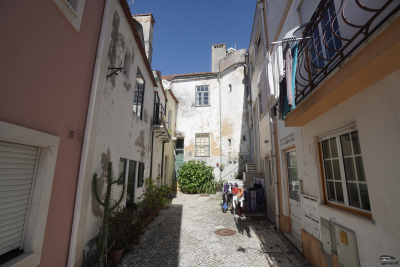 DSC05165.JPG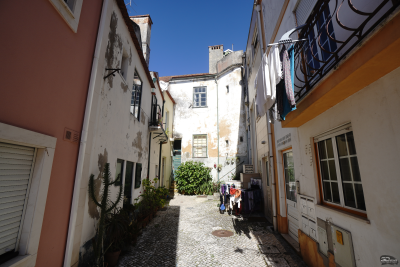 DSC05166.JPG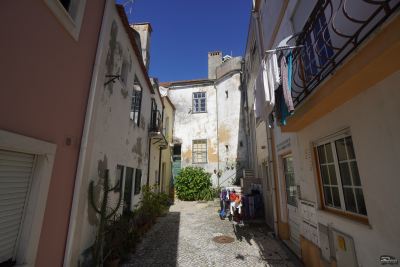 DSC05167.JPG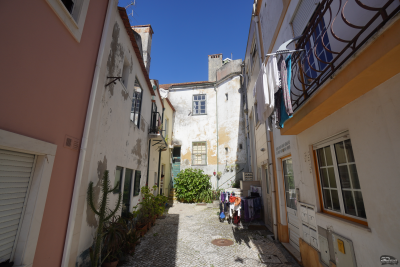 DSC05168.JPG

DSC05169.JPG

DSC05170.JPG

DSC05171.JPG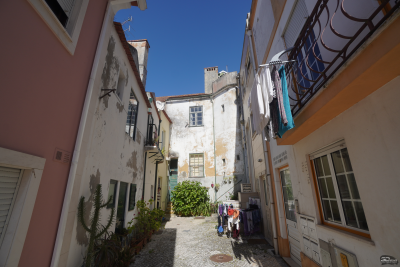 DSC05172.JPG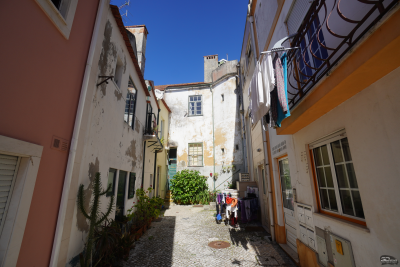 DSC05173.JPG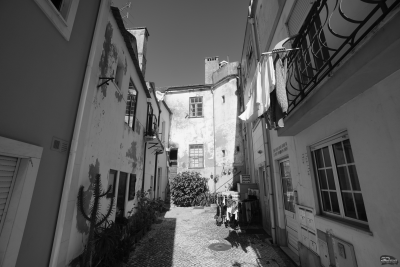 DSC05174.JPG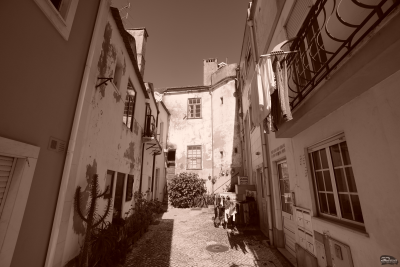 DSC05175.JPG
See all
image (13)
Soft skin effect. Many users of this feature are familiar with smartphones but for cameras the skin – also not news. In α6400 you can choose the degree of the effect. In my opinion, the function is strong on the fan and makes the face flat, but someone might need it.
Autofocus, continuous shooting, battery life
So, the new autofocus system is the same "trick" Sony α6400, which identifies a camera among others. This is the kind of feature that needs to persuade a potential buyer in the direction of the camera, despite the fact that competitors in class a lot.
For whom the fundamental fast and accurate focusing? Primarily for those photographers who shoot movement. A landscape painter may not notice the critical difference, as it eliminates static objects, but if you, for example, often take pictures of small children (and it is among the photographers who choose compact buttercake, young parents do a lot) — the problem of blurred frames should be relevant. What does a us Sony?
Primarily, this brand development – tracking system in real time (Real-time tracking). The photographer himself can determine the object (the easiest way to do this in touch mode, touching the display in the right place) — human, animal, or anything else, and the camera analyzes and recognizes it and continues to keep focus, as if the object is neither moved in the frame. Sounds interesting, agree. I tested a new feature on a classic example of people running towards the camera. Admittedly, the result impressed me! The camera really very confident "leads" model. In the entire series there was not a single frame where the person would have fallen radically out of focus. On several shots the sharpness a little left eye, which you notice when approaching the face, but even these shots do not fall into the category of technical errors. I note that the survey was conducted at aperture — f/2,5. If I close the aperture more, you will probably save yourself from even minimal problems with the sharpness. Below will show a few frames from the "run" at different distances the model from the camera:
| | | |
| --- | --- | --- |
| |   | |
I can admit that Sony α6400 justifies all hopes rested upon it in terms of tracking focus. So convincing result in this class of cameras (and not only there) I have ever seen — usually in a series there are always a few defective focus shots. Here, any frame can be use for publishing, and it's impressive.
When shooting static portraits are all also great. The camera has a recognition system of the eye, and if you want to set the focus to the left or right eye, and the length will recognize. In my opinion, the total focus on the eyes enough, and it is unnecessary detail, but why not. Focusing happens almost instantly, which again confirms the official data of the manufacturer. And this is true not only for shooting in good light, but for scenes with complex/inadequate lighting.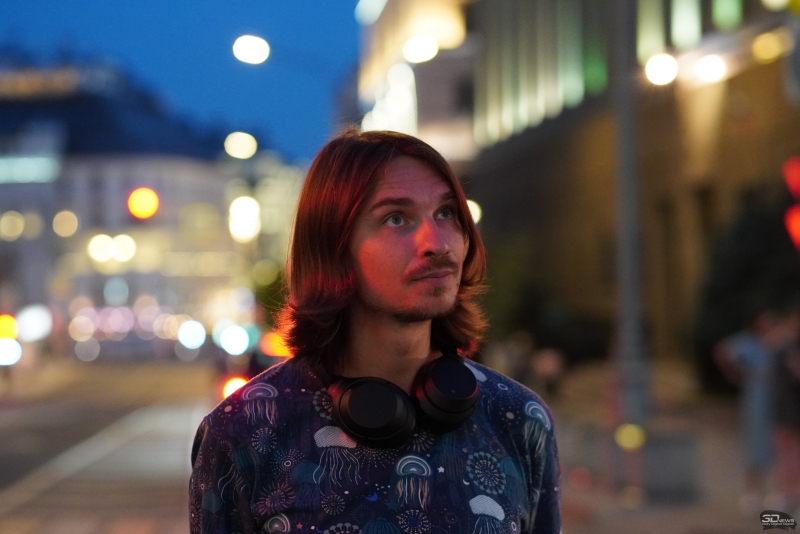 For reportage work, an important indicator is the length of the series: how many frames in a row will be done before the camera "hang" to them to record. A test series of shots in RAW + JPEG (at maximum quality) accounted for 42 of the frame — much more than α6300, which in our tests gave a result of 23 to 25 frames in RAW. Limit the burst speed remained unchanged at 11 frames per second c working tracking autofocus, but without the ability to see the result of shooting in real time (live view) live view becomes available when shooting at 8 frames per second.
I must also add that mechanical shutter allows you to shoot with shutter speeds up to 1/4000, but it is possible silent shooting using the electronic shutter.
As for battery life, Sony α6400 does not show something radically new. Here we use the same Li-ion battery NP-FW50 capacity of 7.3 WH (1020 mAh, 7.2 V), as in previous models. Very pleased with the battery status in the menu exactly to the cent and use power over USB allowing to charge the camera at any time from an external battery. Also glad that your camera can capture when connected to the charger. But despite the fact that the battery pack is the same, the claimed battery life in CIPA standard is 410 shots per charge versus 400 photographs in α6300. The difference is minimal, but a little Sony engineers are still played. With the measured shot during the journey battery me with a stock enough for one day, but if you plan on photographing events, or in General are characterized by high productivity, a spare battery will not hurt.
Sourse: 3dnews.ru