The results 2019: gaming laptops
Start with the statistics. According to analysts IDC, the market of gaming desktops and notebooks in EMEA in the third quarter of 2019 increased in comparison with the same period in 2018 by 2 %. The experts believe that positive dynamics will remain, and the average annual sales growth by 2023 will amount to 3.8 %. Dynamics, of course, weak, but at least it's positive. Gaming laptops — this is perhaps the most interesting user segment of the notebook market in General. And it is not surprising that the most interesting developments of the manufacturers use it in the production of gaming systems.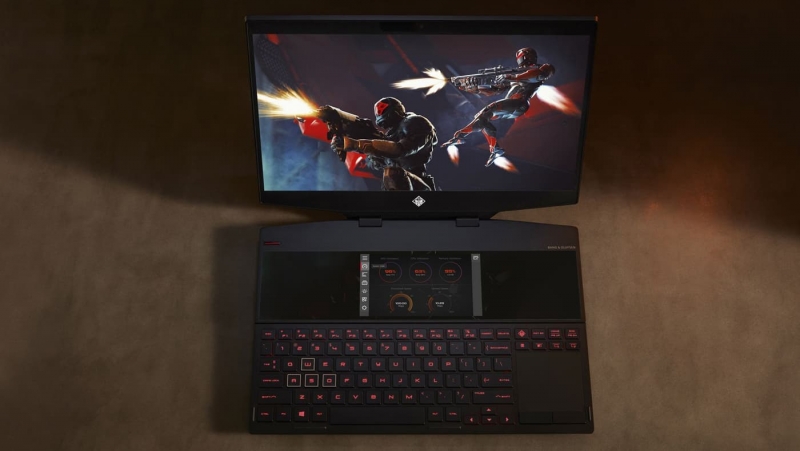 Gaming laptops have become faster
Gaming laptops are faster — fact. In the winter of 2019, following desktop versions of GeForce RTX 2000 NVIDIA introduced a mobile GPU architecture for Turing. Details about the development of NVIDIA you can read here. Leader of the pack is the graphics GeForce RTX 2080, which has replaced the GeForce GTX 1080. During the year, a "green" complement family mobile GP: in addition to the flagship was submitted to mobile GeForce 2070 RTX, RTX GeForce 2060, 1660 GeForce GTX Ti and GeForce GTX 1650. And then there is AMD.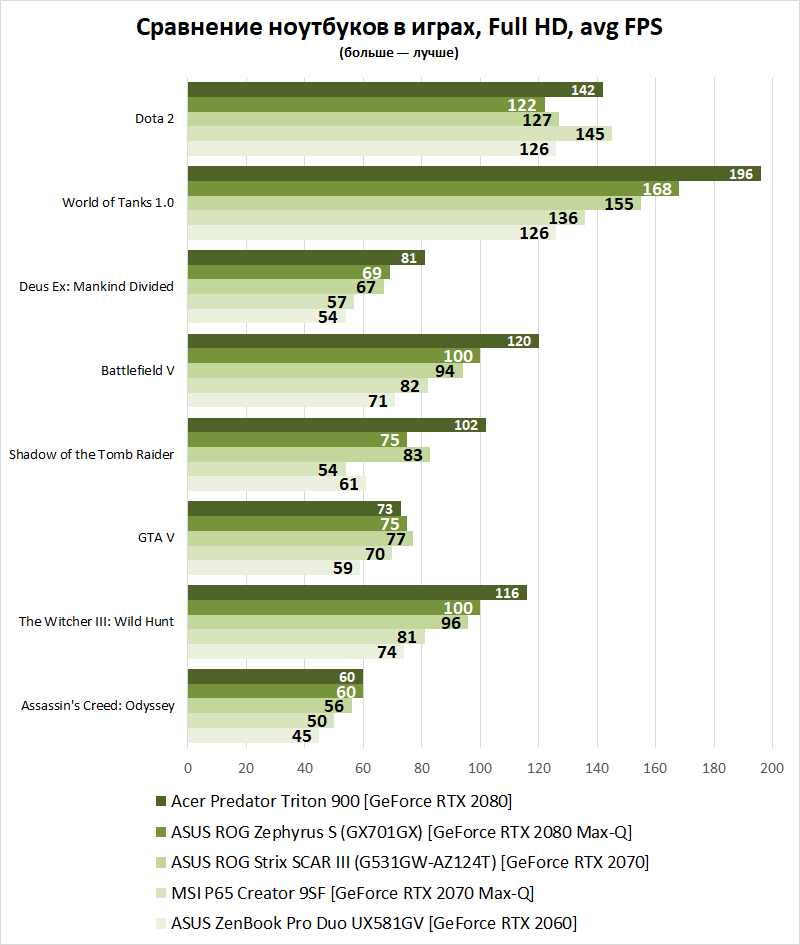 * Settings in games you can learn from the article "gaming laptop Overview Acer Predator Triton 900 PT917-71 graphics GeForce RTX 2080. Or tablet. Or monoblock".
The funny thing about mobile GPU family of Turing, and especially nothing to tell. NVIDIA has already accustomed us to the fact that the chips designed for laptops are structurally different from those used in discrete graphics cards. In the case of adapters in the RTX series mobile computers meet us in no way reduced version chips TU106 and TU104. A similar situation is observed with the models 1660 GeForce GTX Ti and GeForce GTX 1650. Except that they lag behind the desktop in frequency.

That gave the appearance of a series of RTX in laptops? I'm not going to touch the topic of the hardware ray tracing, which each month is becoming more popular. It is clear that the "irradiated" games — future, but that's really a large amount of content, in my opinion, will be submitted just after the release of the PlayStation 5, which is known to also get the function of ray tracing in real time. More interesting. In 2019 we tested Acer Predator Triton 900 PT917-71 graphics GeForce RTX 2080. In 3DMark Time Spy, he was faster than the ASUS ROG CHIMERA G703VI-GB008T (4-core Core i7-7820HK + GeForce GTX 1080) at 32 %. In games there is a similar difference. So, if you compare flagship solution 2018 and 2019, the new graphics cards NVIDIA made gaming laptops faster on average by one third — this is the main event 2019 in the field of gaming laptops. I think the result is excellent.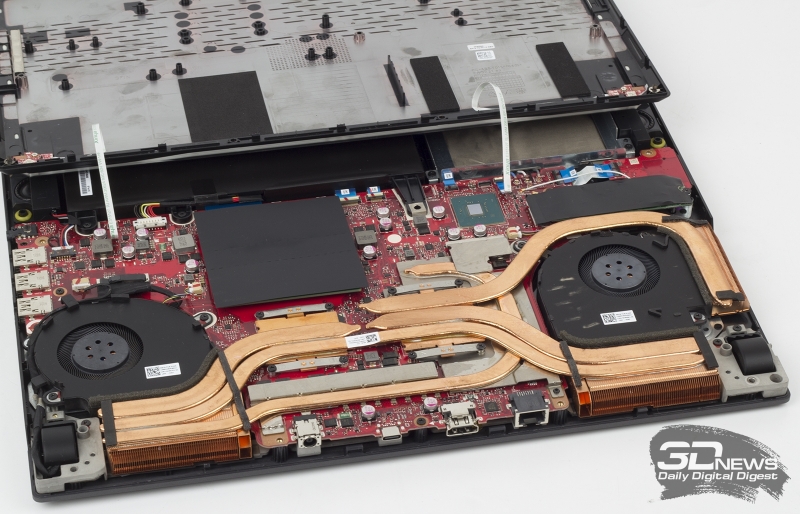 Of course, in gaming laptops use significantly less power hungry chips, because the desktop version of GeForce RTX can not be called energy-efficient devices. Thus, the level TDP of desktop GeForce RTX 2070 is 175-185 watts. The mobile version of the GeForce RTX 2070 this parameter is changed in the range from 80 to 115 watts. To achieve this difference could, in particular, due to a rather serious reduction of the clock frequency of the GPU. See: base frequency GeForce notebook RTX 2070 could be as 885 and 1215 MHz, while the base frequency of the desktop version of this graphics card is 1410 MHz. It turns out, we are seeing a very noticeable difference in megahertz.
Besides laptop versions of GeForce RTX 2080 Ti — the fastest gaming graphics card at the moment — was not presented. In addition, in the second half of the year, NVIDIA introduced updated versions of the desktop adapters with the prefix SUPER. Some models have faster processors with unlocked additional units, some — more VRAM, and faster. Mobile graphics in 2019 upgrade has not been, and there's a reason. The fact that AMD in the second half of the year were able to impose competition in the segment of cheap desktop gaming graphics cards. The emergence of devices with the prefix SUPER was a response to a very interesting graphics accelerators such as Radeon 5700 RX (XT) and Radeon RX 5500 (XT). In the mobile segment AMD yet nothing so outstanding is not shown, so NVIDIA has no reason to launch new products. As you can see, competition has led to the fact that the difference in speed between desktop and mobile computers in 2019 has only increased. And that's healthy competition, in my opinion, not enough of the laptop market.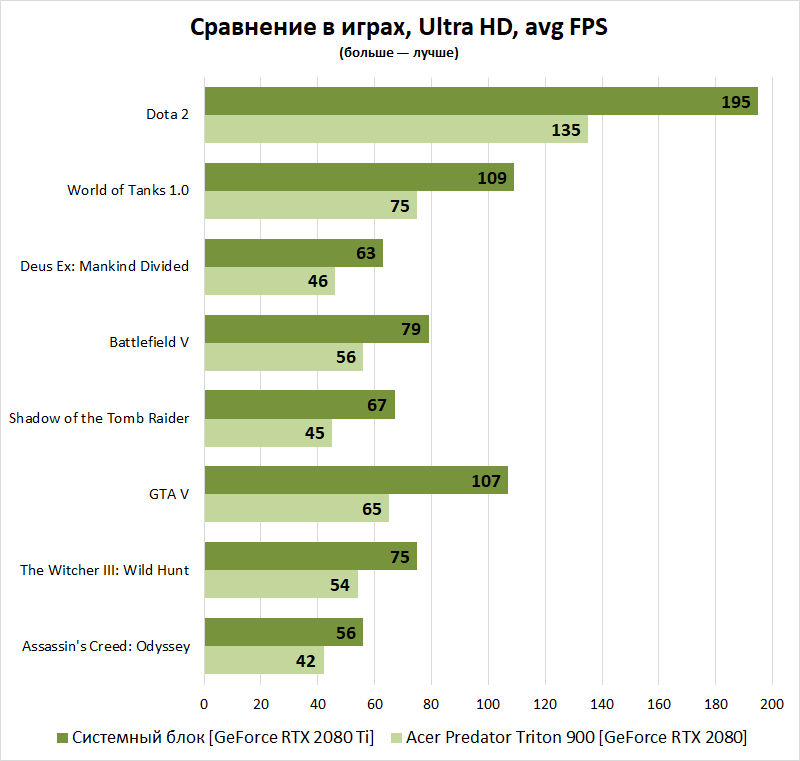 To illustrate the difference between desktops and laptops, let's compare the performance of an Assembly from the article "the Computer of the month. Special issue: what can the fastest gaming system in 2019" with the indicators all same model Acer Predator Triton 900 PT917-71. Desktop system unit with the GeForce RTX 2080 and Ti 8-core "rock" Core i9-9900K with the lower price, was faster by an average of 40 %. In the article "Best gaming laptops 2017 — summarize and make predictions" we are sincerely happy that the efforts of NVIDIA and Intel the difference in performance between desktops and gaming laptops has been reduced to a minimum. However, this year everything has returned to normal: laptops again seriously inferior to desktops.
Era 8-core
Last year we noted the appearance of the first mobile 6-core Intel — in particular, the model Core i7-8750H. Their output was probably the main event in 2018 in the notebook market. However, amid the idle NVIDIA the appearance of these chips, in fact, did not affect the performance of laptops in games — still in this matter, the main earner FPS is GPU. This year was memorable not only upgrade graphics cards, but also the first mobile 8-core Intel processor model Core i9-9880H, and Core i9-9980HK. During the year we tested three laptops that use these chips. One of them was the MSI P65 Creator 9SF.
With the advent of 6 and 8-core Intel processors to determine the actual performance level of laptops according to their specifications has become more complex. We see that laptops 2019 not got the cooling system to a whole new level — fix this fact as another result of the past year. At the same time that AMD that Intel are trying to keep the TDP of their chips in, say, a classical framework. So, the calculated thermal power of the 8-core Core i9-9880H is 45 watts. But the frequency of chips increase, more the number of cores. The result is sometimes hard to understand what limits the speed of the CPU: cooler laptop or the power limit?
So, Core i9-9880H supports Hyper-Threading technology, and its nominal frequency is 2.3 GHz. At the same time a function of Turbo Boost allows the CPU when loading all cores to run at 4 GHz. Six-core Core i7-8750H, remember, in similar conditions, operates at a frequency of 3.9 GHz. At the same time when the load on one core Core i9-9880H generally can operate at a frequency of 4.8 GHz. As is often the case in real-world mobile performance 8-core is tied to the capabilities of the cooling system of the laptop, as well as to the magnitude of the TDP, because this parameter is the laptop manufacturer may change within ±10 watts. The default value is 45 watts. Just for a few seconds, the TDP can be increased to 90 watts. All is as it suggests: Core i9-9880H can work quite differently in different laptops. In the end, MSI P65 Creator 9SF when using "Balanced" frequency 8-core in programs that put a heavy load on the CPU falls below the nominal value (2.3 GHz), 200 MHz — this phenomenon is called trottling. On average, it varies in the range 2.8 to 3.0 GHz.
I will say more: you will not find in the sale of laptop with Core i9, which in demanding applications when loading all cores will run at its limit frequency of 4 GHz. And if the TDP to increase, say, 60 watts, you will have to equip each large laptop cooler. It is obvious that to correct the situation will help only the Intel transition on new tehprotsess. This year, the chip maker has already released a 10-nanometer processors series Ice Lake, is designed for ultrabooks. Intel claim that they can master the 7 – or even 5-nanometer process technology. So I will observe what will happen next.
Still, the increase in nuclei gives off in the operating software. In the same game sense and Core i9-9880H, and Core i9-9980HK no in 99% of cases. Make sure that you can, for example, reading the review of the ASUS ROG Strix SCAR III (G531GW-AZ124T).


In addition to the 8-core, gaming laptops were issued model Core i5-9300H and Core i7-9750H is an improved version of chips Coffee Lake (Core i5-8300H and Core i7-8750H) related now by the ninth generation of the Core. They work on higher frequencies and also have more cache in the third level (relevant for the Core i7 series). Again, our tests show that, choosing between the Core i7-9750H and Core i7-8750H, you need to consider various factors. Yes, technically the first CPU frequency is higher than the second. But the TDP of the new 6-core has remained the same all low. Well, not the six cores of the Intel to operate at a frequency of 3.9-4.0 GHz with a TDP of 45 watts! This suggests a definite conclusion: given the choice between laptops with the Core i7-9750H and Core i7-8750H it makes little sense to focus on the "paper" performance of these chips — you have to look at the cooling system of the laptop.
Play and work
I specifically drew your attention to the MSI P65 Creator 9SF. The fact that before the advent of 8-core Intel processors were many models of gaming laptops, in particular, as mobile workstations. Now, when in 2019, the laptops have become much faster, this approach is perceived as something self-evident. And MSI P65 Creator 9SF is a great proof of my words.

Besides, this laptop belongs to a series of NVIDIA Studio is a marketing name of mobile computers that are designed for users who create content. Such laptops are only used powerful components, including graphics GeForce Quadro RTX and RTX, as well as 6 – and 8-core Intel processors. Such laptops must have at least 16 GB of RAM and a fast SSD 512 GB. In General, it is obvious that the laptops belonging to the class of NVIDIA Studio is a highly productive solution that is optimized (at the expense of drivers and special software) for performing various kinds of creative-intensive tasks.
Max-Q is not the same
In 2017 the main event of the year, in my humble opinion, is the emergence of laptops with design Max Originally Max Q.-Q — is a joint work NVIDIA and laptop manufacturers. This is a laptop, which allows you to use the body thinner 2 cm powerful gaming graphics. It turns out, NVIDIA provides selected chips with a reduced TDP and software (GeForce Experience optimized hundreds of games), and laptop manufacturers are developing the design of the case, motherboard and cooling system. One of the first such models is ASUS ROG ZEPHYRUS (GX501): lightweight, compact, but very powerful by the standards in 2017 — and these need to be modern slot machines, in my opinion.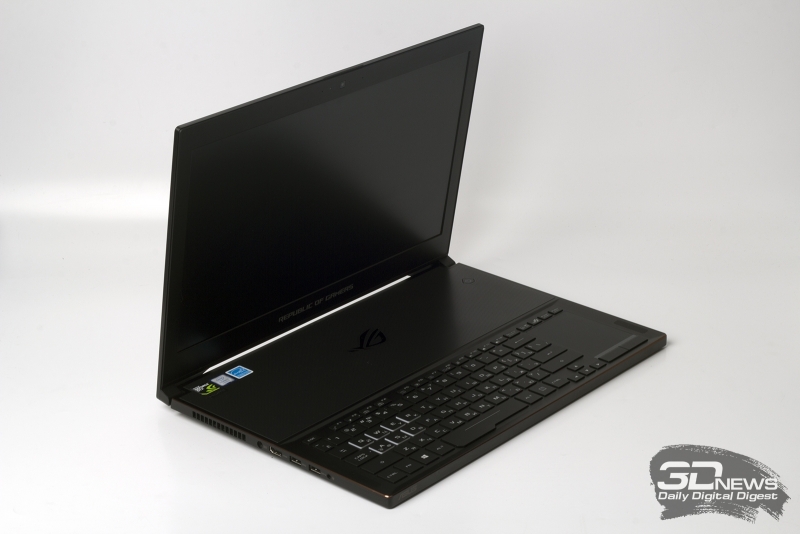 However, over time, which is sad, graphics Max-Q began to push anywhere. And mostly not because the manufacturer wants to make a light and thin gaming laptop, but because want to save money on the cooling system and motherboard. So there were laptops with GeForce GPUs GTX 1060 with reduced TDP and so on. In 2019 came only few interesting models that fully correspond to the concept of Max-Q. all In all, nearly two years since the inception of the initiative NVIDIA I do not see any serious development in this direction.
AMD rises from his knees?
AMD stood up — except statement applies to the desktop segment, where 6-, 8-, 12 – and even 16-core chips Ryzen 3000 (and with them the platform AM4) was very successful. So much so that in many tasks, Intel is now trying to catch up. However, now we are talking about gaming notebooks, where about the success of "red" is not necessary to speak. And yet the actions of AMD were encouraging.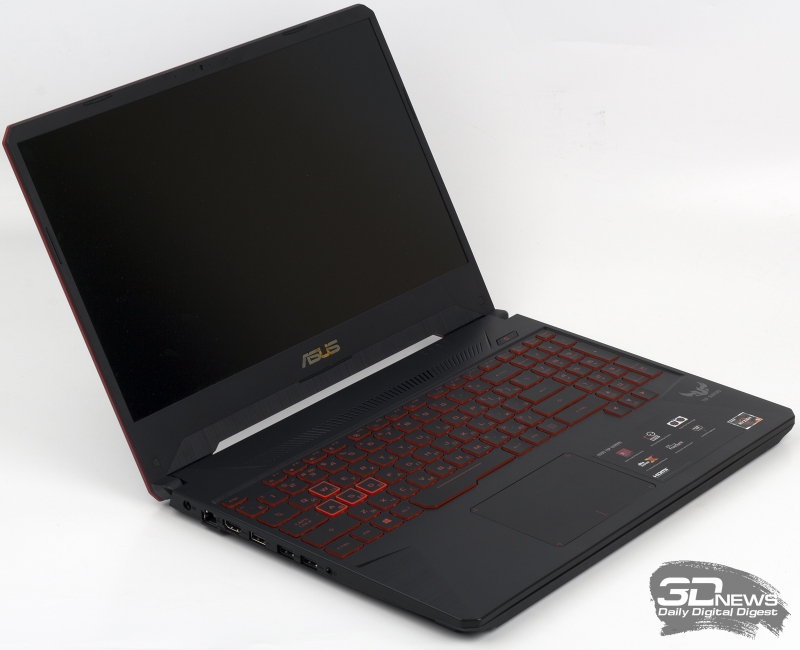 So in 2019 we have published 11 reviews of laptops, which can be attributed to the category games, and three articles dealt with devices equipped with AMD components. You know, that's real progress! Were the years when our lab did not come any of the "red" laptop with decent gaming performance.


For notebooks AMD in 2019 released 4-core processors Ryzen Ryzen 3550H 5 and 7 3750H. Both chip produced with the use of 12-nanometer process technology and uses the architecture of Zen+. In fact, we are dealing with modified versions of desktop processors Ryzen Ryzen 2200G 3 and 5 2400G. Our tests show that the "stones" successfully compete with AMD 4-core Intel chips, if we are talking about intensive programs. In games of "red" processors look worse solutions Core latest generation, but in fairness it should be noted that Ryzen Ryzen 3550H 5 and 7 3750H are mostly used in budget laptops. The maximum configuration that I saw on sale included graphics GeForce RTX 2060. Basically, "Ryazan" is used in conjunction with graphics of GeForce GTX 1650, 1660 GeForce GTX Ti, Radeon Radeon RX 560 and a RX 5500M.
On the one hand, this is great progress for AMD. Now in the market for affordable laptops there is an alternative to Intel, with these notebooks you can actually buy, they are not one and not two. On the other hand, Ryzen Ryzen 3550H 5 and 7 3750H use architecture Zen+, which, as we know, is seriously inferior to Zen 2 — especially in terms of computer games. However, the intelligence reports that wait for the new AMD mobile CPU is long.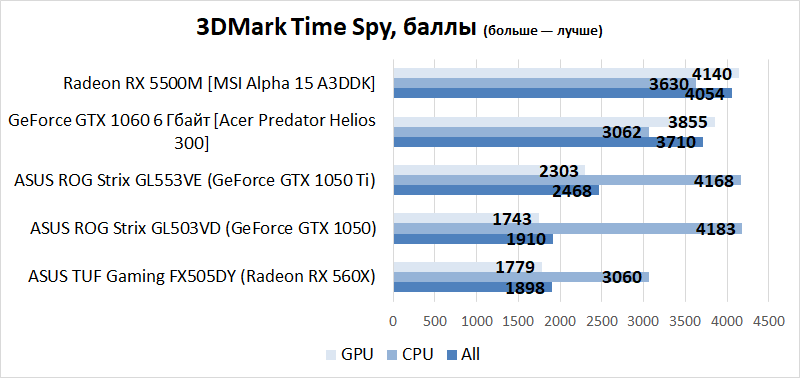 The last important novelty of "red" in 2019 was probably mobile graphics Radeon RX 5500M — we tested it in the composition notebook MSI Alpha 15 A3DDK. Navi chip 14 is based on the architecture of the RDNA and performed on a 7-nanometer process technology. It has 22 compute units (Compute Units) and has 1408 stream processors. AMD positions its schedule as a response to the mobile version of GeForce GTX 1650. Unfortunately, in 2019 we have not tested any laptop with NVIDIA in this GP, but, apparently, Radeon RX 5500M really ahead of its competitor. For example, in 3DMark Time Spy MSI Alpha 15 A3DDK scored 4054 points — that's 9% more than the Acer Predator Helios 300, which uses a GeForce GTX 1060 6 GB. And the old GTX 1060, as we know, the faster GeForce GTX 1650.
Speaking about Radeon RX 5500M, it is important to note that these graphics are only available in versions with 4 GB VRAM. In the review of the MSI Alpha 15 A3DDK it was clearly shown that this amount of VRAM is not enough for some modern games — when using maximum or close to those graphic settings exactly half of the cases there is a lack of VRAM. The rest of Navi 14 do performs well in Full HD resolution.
Another important result of 2019 — it is albeit slow, but, it seems, a serious appearance of AMD on the market of gaming laptops. Finally!
How much is a gaming laptop
In 2019 on our website published three articles, so to speak, of Advisory nature, which were considered different models of gaming laptops:
What to buy — inexpensive gaming laptop or desktop? We choose the best models that are on the market.
Choosing the best gaming laptops from 60 to 100 thousand rubles.
Laptop which pulls any games: choose the best models cost from 100 000 rubles.
Alas, if we are talking about an inexpensive device, this term implied models cost 50-60 thousand rubles. It is in this laptop will use the graphics of GeForce GTX 1050 (Ti), GeForce GTX or Radeon 1650 RX 560 all versions are equipped with 4 GB of VRAM. So that the speech can go mainly about the game on medium graphic settings. Moreover, you will not find at this price model, for example, with 16 GB RAM in a budget gaming notebook comes with just 8 GB, which is also a limiting factor.


Calling the article "What to buy — inexpensive gaming laptop or desktop? Choose the best models that are on the market," I had not intended to dissuade anyone from buying a gaming laptop. But you have to understand that if you want to buy a system that you will use exclusively as a desktop computer, it is better to collect the system unit on their own.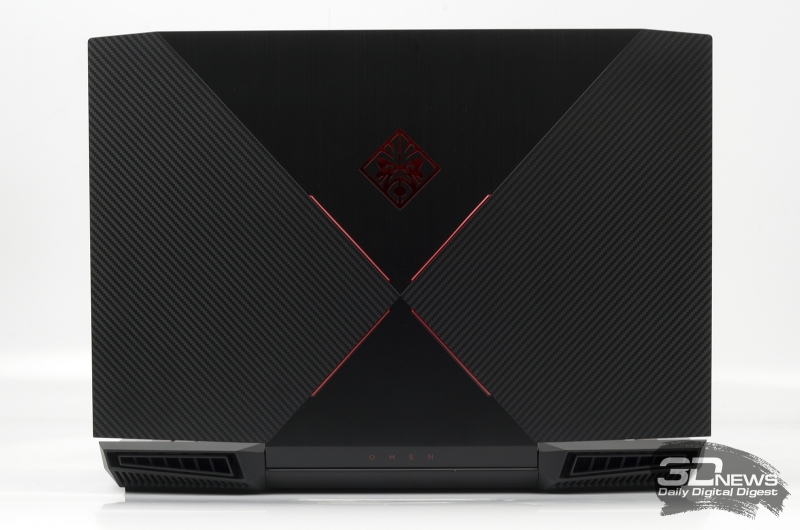 The funny thing is that even in the presence of 80-100 thousand rubles, you still try to sell you a laptop with 8 GB of RAM, and a similar model with 16 GB of RAM typically will cost 10-15 thousand rubles more. Easier to buy 8 GB "brains" on their own. In the case with laptops that cost 60-100 thousand rubles, we are basically talking about the graphics with 6 GB VRAM. Our testing has shown that lack of memory is observed in four of 11 games, if we are talking about the settings close to maximum. In such programs, despite the good average FPS, you still have to reduce the quality of graphics: where to get smoothing, to reduce the quality of textures and shadows.
Of course, games are different, and do not argue with the fact that the most popular are usually multi-projects in which the graphics — is not important. And yet, to comfortably play in the vast majority of so-called AAA projects in Full HD resolution with the inclusion of very high-quality graphics, you will have to buy a laptop with graphics of GeForce RTX 2070. But it is at least 110 000. Sad, but these are the realities of the market — and this is another end of 2019. I think in the near future the situation hardly will change for the better.
We live such boring lives!
Finally, we note that in 2019 mastodons notburgastrasse not pleased with us nothing that hair would be on end.
Remember the monstrous Acer Predator Triton 900 — 4,5-pound whether laptop, or tablet. But really, rotating the screen in 2019 we will not be surprised. Read more about this device you can read in our review.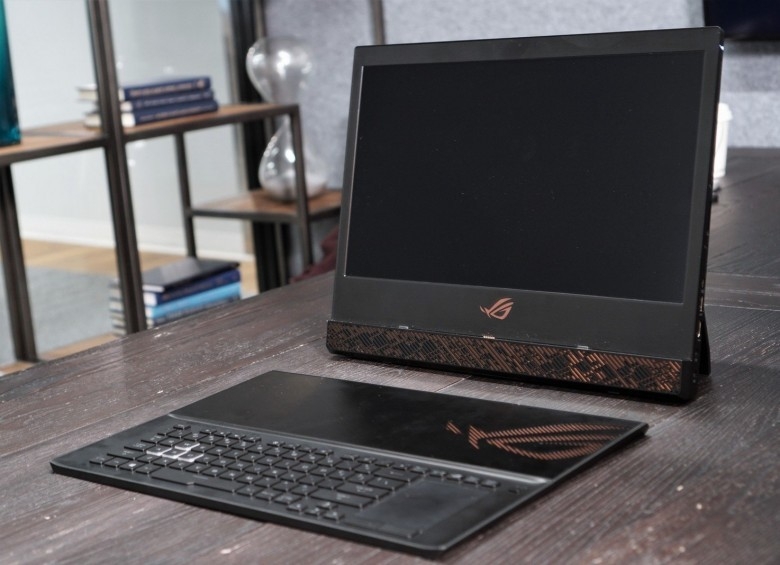 And ASUS introduced the ROG monoblock Mothership (GZ700), who is trying very hard to resemble a laptop. Components of the device and the screen are combined in a single body, and the keyboard from the computer is detachable. However, his weight is five pounds, so I'm still inclined to think that this candy bar, though ROG Mothership and is equipped with 17-inch display. In Russia the price of the device is announced — 550 000 rubles, but sales (although the item card in some stores there are), this computer I did not find.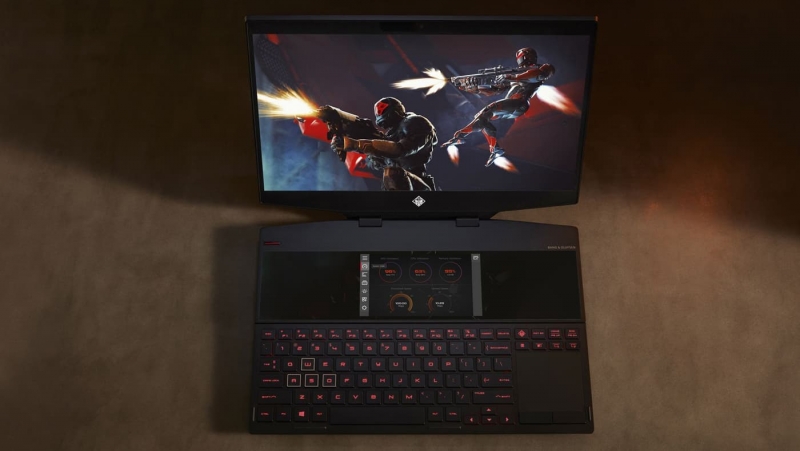 Remember the HP Omen X 2S, which at a cost over 2,000 USD received an additional 6-inch display located above the keyboard. As planned by the developers, this display may perform several functions, useful for players. For example, with the help Omen's Command Centre UI it can display information about the system status during the games: the temperature and frequency of the CPU and GPU, FPS and other useful information. And something tells me that many manufacturers of gaming laptops will also develop their models in this direction. And in General 2019 showed that very soon two of the display in the laptop will cease to be considered something outlandish.
What will happen in 2020?
This article was written at the end of December — before the start of the American CES 2020. However, your humble servant already knows what the laptops in it, for example, will be represented by ASUS. And because you can make the assumption that the 2020 market for gaming laptops is generally calm. Manufacturers awaiting the new hardware from AMD, Intel and NVIDIA will implement and not very useful stuff in their new models. The power of such systems, of course, will not increase. However, I sincerely hope that someone from the trio (and even better — all the time) will blow up the market. We already know that soon there will be new mobile chips Ryzen — and we are likely talking about 8-core models. And then, a gaming laptop will be even faster.
Source: 3dnews.ru