The results 2019: computer of the month
For those who have looked to us for the first time, I note that the "Computer of the month" is a monthly column where readers we offer several actual configurations of home system units. Basically it, of course, talking about the game assemblies. Before reading I strongly recommend to read the December issue. From him you learn that most of the year in the "Computer of the month" were considered six categories: starter, basic, optimal, advanced, maximum, and extreme build, as they changed every month, you can learn the tables attached in the second page of the article. Now I propose to briefly get acquainted with the main events that made home computers what they are.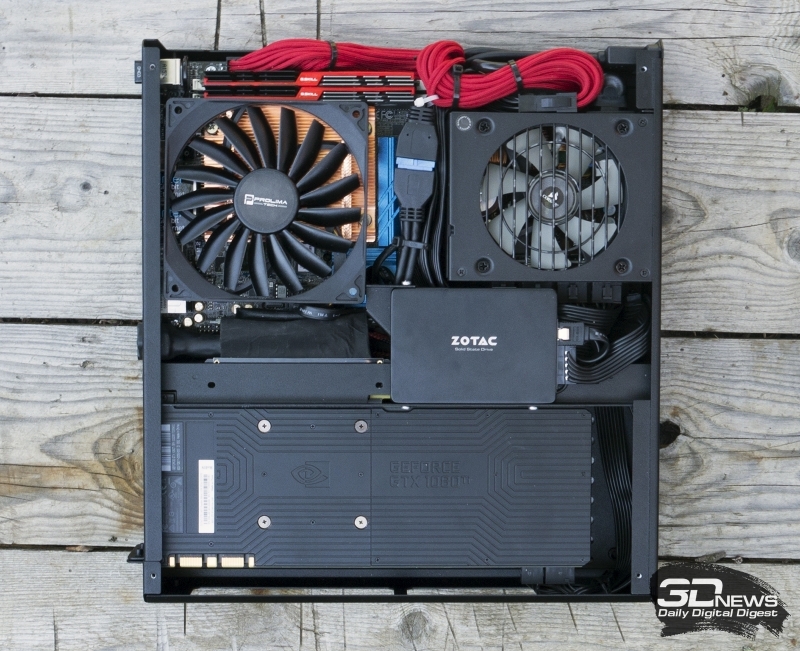 Unsolved problems
Of course, 2019, the year began very cheerfully. Differently and could not be, as in January in Las Vegas exhibition CES in which the American — and not only — the Corporation must show something new. Last year at CES, AMD officially presented the processors Ryzen 3000 and Radeon VII. NVIDIA has released a gaming accelerator GeForce RTX 2060 — however, this was one of many members of the generation of Turing, is released in 2019. Intel, in turn, updated the list of processors Coffee Lake Refresh.
In 2018, the PC market faced a shortage of Intel chips. Even in January 2019 6-core Core i5-8400 cost an average of 16-17 thousand rubles. At this price I have not raised a hand to advise this iron, but because up to April 2019 for the base Assembly answerable to only one configuration headed 6-core Ryzen 5. As time went on, Intel became cheaper, but even now we cannot say that the period of the lack of Core chips over. And yet now you can buy Core i5-9400F (it is faster Core i5-8400, but lacks the integrated graphics core) for 10 500 rubles.
In General we can say that 2019 is not the year Intel. The company suffered considerable reputational and financial losses. And it is likely that 2019 will be the starting point in a subsequent change of leadership on the desktop CPU market, because AMD all this time, cases on average were much more fun.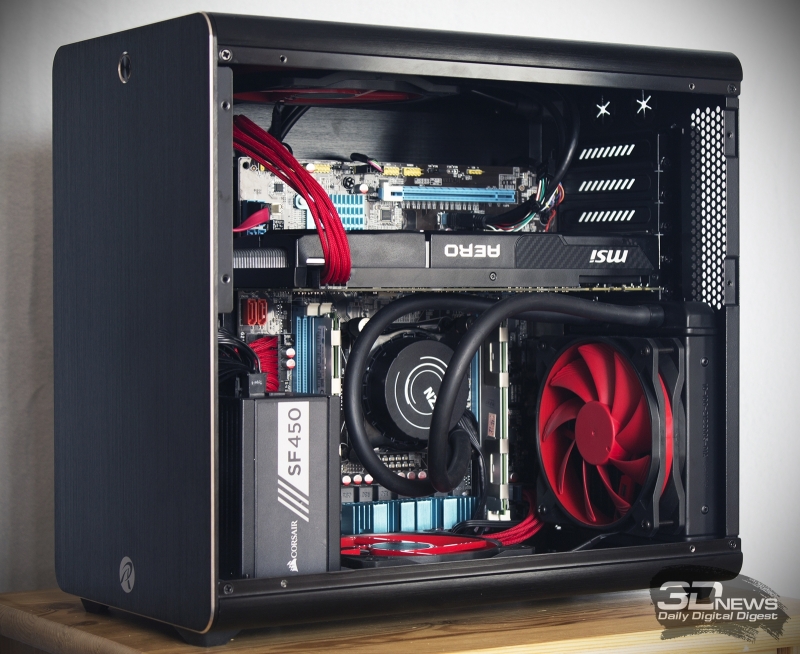 Computers are better
However, in 2019, home gaming computers have become better. Let's just compare the systems that were offered in the "Computer of the month" in a certain period of time. For example, in October 2018, over 61 000 you could take the system with Ryzen 1600X 5 16 GB DDR4-2666, SSD SATA 128 GB and Radeon RX 580. In October 2019 for 55 000 roubles we could buy the Assembly Ryzen 5 3600 16 GB DDR4-3200, SSD SATA 6 GB/s 512 GB and GeForce GTX 1660. And this trend is evident in all configurations. If the assemblies "Computer of the month" and have not become cheaper, it has become more productive for sure.
Again, changes of the system in 2018 and 2019, you can read here and here.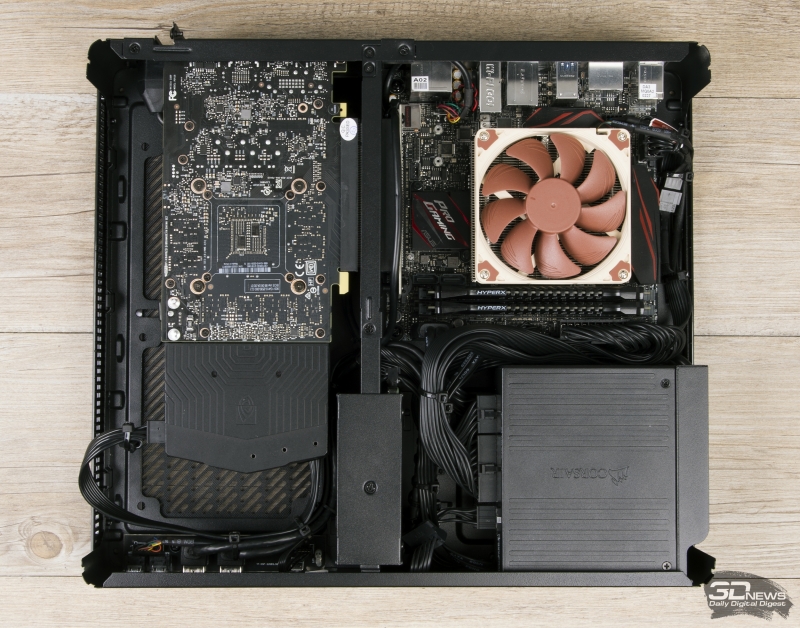 No more freebies
In March on our website published an article "500 euros — not a sentence! Buy gaming computer in a German shop Computeruniverse". From January 2019, any item or items purchased abroad worth more than € 500, mandatory taxed. We decided to find out which gaming system unit actually purchase in Computeruniverse so as not to have problems with customs. The author bought what is called a strap that ties behind and compared the Assembly with offers of local stores. So, including shipping and service fees over 41 000 managed to buy Ryzen 5 1600 16 GB RAM DDR4-3200, SSD 240 GB, and the Radeon RX 570 8 GB. In the Moscow shop "regard" for 42 500 rubles happened to buy Ryzen 3 1200 16 GB DDR4-3200, SSD of 240 GB and Radeon RX 570 4 GB. Interestingly, the same build, bought in Computeruniverse, was estimated in the "Regarde" 50 000 rubles. As you can see, in 2019 to buy parts from the Germans was still profitable.
From 1 January 2020 subject to the duty will goods purchased abroad worth more than € 200. This means that to buy big at Computeruniverse will become unprofitable, if the store will not open any branch in Russia (as is done, for example, in AliExpress). 200 euros — it's worse, because in a year the government plans to limit duty-free import of goods worth more than 20 euros.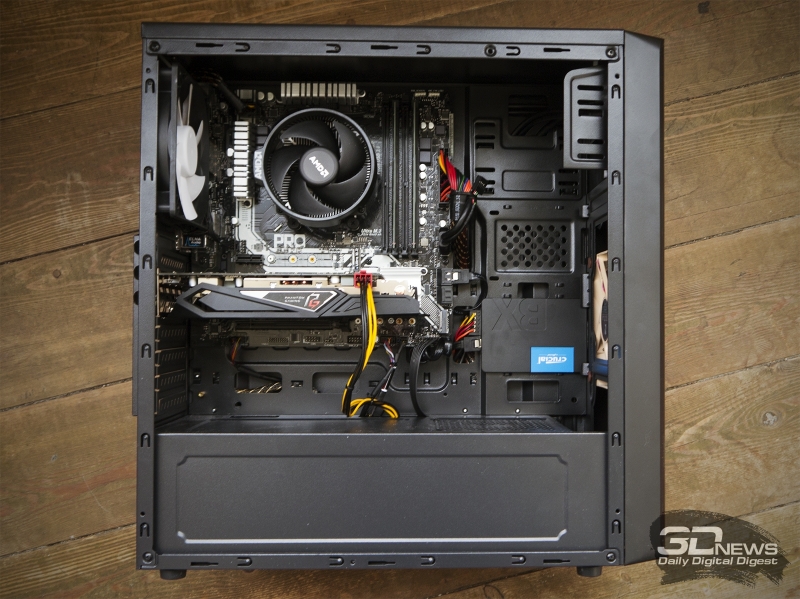 The main event of the year
Perhaps the main event 2019 was the release of AMD Ryzen 3000, based on the microarchitecture Zen 2. It happened in July. Since then we have published detailed reviews of all major models, including its flagship 16-core Ryzen 9 3950X, for the details welcome to a heading "Processor and memory".
To understand how successful were the chips Zen 2, I will give just one example. In October our website has published a detailed analysis of an advanced build. Look at Battlefield V system with Ryzen 7 3700X ahead stand with Ryzen 7 2700X good 12 %. If the set in the Assembly instead of the GeForce RTX 2070 SUPER older model GeForce Ti RTX 2080, the difference will amount to 35 %! In General, it is obvious that if you collect in 2019 gaming system based on the platform, AM4, then it must be the processor generation Zen 2 — the latest architecture from AMD has significantly improved in all aspects. Ryzen 5 3600 six-core is also always ahead of Ryzen 7 2700X in games and is at least not worse than in a number of demanding applications.
This situation led to the fact that "Ryazan" past generations much cheaper. In the opening Assembly in August "settled" with a proprietary Ryzen 5 1600 — at a cost of 7 000 we got an amazing processor. At the time of this writing, over 7 2700X Ryzen in "Regarde" asked 14 500 rubles, but I'm in all the autumn releases still advised to take Ryzen 5 3600. I will say more: Ryzen 5 3600 is the best processor 2019.
In opposition to Intel from AMD, too, were all good. When performing resource-intensive tasks "red" chips be far ahead — because they have more threads and performance per core as a whole is not worse but very often better. The advantage of Intel chips is observed only in the games, and that this applies mostly to the top 6 – and 8-core models like the Core i7-9700. Therefore, in the "Computer of the month" there is a clear distinction: if you mainly play, then collect system on the basis of the LGA1151 platform-v2; if you work more, but sometimes it's playing, then take the AM4 platform.
By the way, for a long time, in extreme the Assembly was attended by only one configuration — with Core i9-9900K. But with the advent of Ryzen 3000 the most expensive system have become significantly more diverse.
Not to mention that AMD and its technical partners have faced challenges with the release of Ryzen 3000. For example, 12-core Ryzen 9 3900X (41 000) for a long time it was impossible to buy, but if the sale were available the samples, their cost starts from 50 000 rubles. Agree, recommended 500 US dollars here and does not smell. Yes, Ryzen 9 3900X puts on the shoulder Core i9-9900K when you run a multithreaded compute-intensive tasks, but in games it manifests itself worse than the competitor. Even now the price of 12-core AMD too high, while the 8-core Intel is on 7 000 less.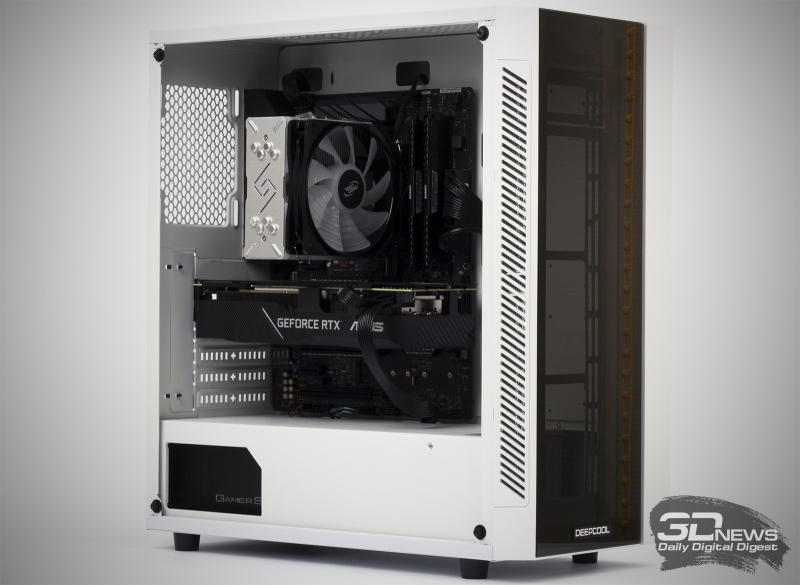 Useless processors
We must admit that AMD to a certain extent artificially inflated lineup of chips Ryzen. This is largely due to the fact that the "Reds" are trying the maximum to realize good chips. If you look at the review Ryzen 7 3800X, you will see that here we have a very hot CPU cooler bundled with it can not cope.
See "Overview of AMD Ryzen Ryzen 5 and 3600X 3600 5: shestiyadernik healthy person". From it we know that when you load all six cores the first model operates at frequency 4,1-4,35 GHz, and the second, without the letter X, at the frequency of 4.0-4.2 GHz. All Ryzen 3000 poorly amenable to acceleration. At the time of publication of the article Ryzen 5 3600 was worth on average 15 500 rubles, but for Ryzen 5 3600X asked already 18 500 rubles. To pay 3, 000 for an additional 100 MHz — so-so activity, and therefore the base and the optimal Assembly, we recommended it Junior 6-core Matisse. Now Ryzen 5 3600X worth more Ryzen 5 3600 only 1 000 rubles, but this fact makes little difference — not much point in buying Ryzen 5 3600X no. No, it is a good processor, just his younger brother better.
A similar situation is observed between such models as Ryzen Ryzen 3700X 7 and 7 3800X. So in advanced, and maximum assemblies in 2019 also used a younger, more affordable OCTA-core model.
In November, the market appeared a 8-core Core i9-9900KS. This chip differs from the Core i9-9900K fact that when you download all the "heads" running at 5 GHz. Our tests showed that the power consumption of the Core i9-9900KS can reach up to 380 watts, so together it is necessary to use a top-end system cooling and a quality motherboard. In General nothing prevents you to overclock Core i9-9900K up to 5 GHz.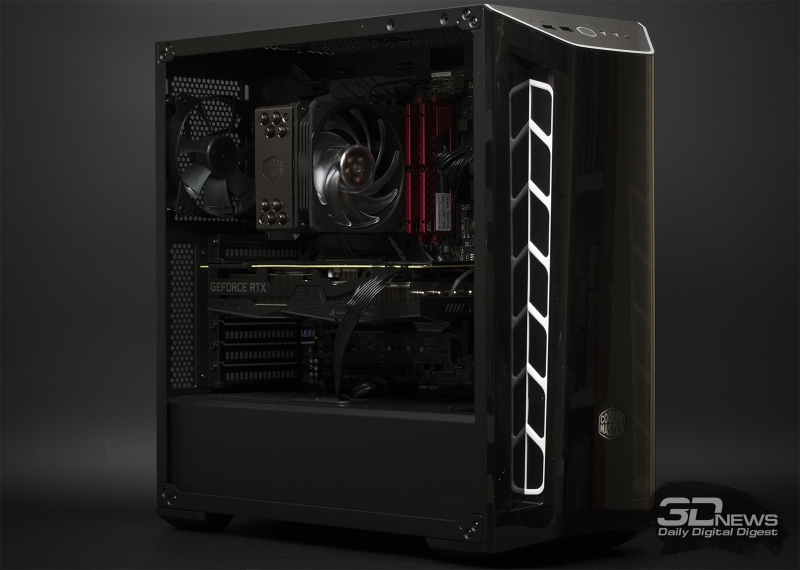 8 cores are the norm
In our reviews of CPUs 2019 you will notice an interesting pattern. The fact that other similar characteristics (for example, if you compare Ryzen Ryzen 5 3600 7 3700H) shestiyaderny and fosmidomycin show broadly similar results in games. Of course, now six cores is enough for this kind of entertainment — the obtained results are logical and natural. Only here in the "Computer of the month" system is recommended, including for growth. Read the review of the 4-core model Core i3-9350K: when you use a powerful graphics card 6-core Core i5-9400F is faster 4-core in six cases out of nine, although the hero of the article works on a higher frequency. And when the first 6-core Intel for the mass of the platform? That's right, in the end of 2017 (with the release of the Core i7-8700K). We see that the era of the 6-core came almost immediately. And I'm sure it will come in the era of 8-core "stones." Relatively soon you will have a SONY PlayStation 5, which, in contrast to the fourth generation will be used a full 8-core AMD crystal.
Then don't say I didn't warn you.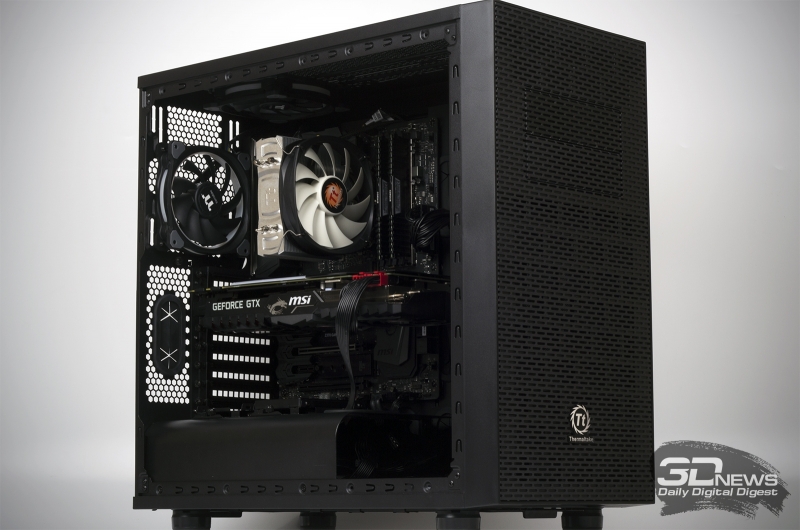 HEDT platform is no longer needed (but not sure)
In November, the market entered a 16-core Ryzen 9 3950X — new and unconditional flagship platform AM4. The reality is that at a price of 57 000 its performance is on average about 15% better than Ryzen 9 3900X, and 66% better than Core i9-9900K. Besides Ryzen 9 3950X superior 12-core HEDT-Intel Core i9-9920X (63 000) and equal to "butt" with the 16-core Core i9-9960X (114 000). That turned out that with the emergence of mass and (relatively HEDT) inexpensive models such as the 9 and 3900H Ryzen Ryzen 9 3950X, it makes sense to collect home system based on platforms LGA2066 or TRX40 disappeared. Now HEDT — this is only build to work, work and again work. To experience they fit even worse than the LGA1151 platform-v2 AM4. For example, 18-core Core i9-10980XE Extreme Edition in Full HD resolution using graphics GeForce RTX 2080 Ti, steadily losing the Core i9-9900K.
And yet who would've thought that Intel will have to release this chip for the price of only 980 USD? Another issue is that at a relatively affordable 24-nuclear Threadripper 3960X (107 000) it is still rather low.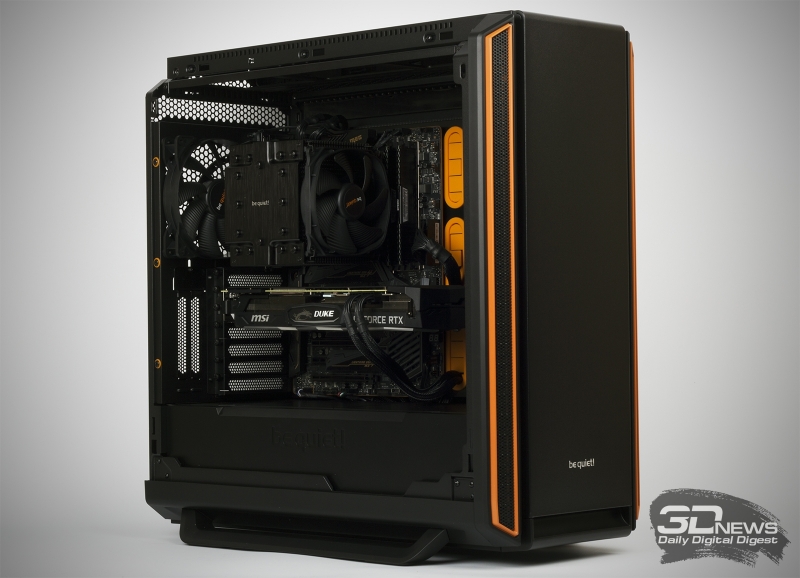 The Era NVMe
On our website there are many reviews of SSDs. In 2019 we mostly studied models with NVMe interface and is a good indicator, I think. And on such materials as test 21 drive capacity of 1 terabyte, in Runet already become legend.
The age of fast SSD, even a cheap PC has arrived! Now models with the SATA interface look like quite the low-cost solution for low-power systems. For example, in the "Computer of the month" only in the start-up Assembly not in use NVMe SSD. Increased storage. In 2018 6 000 you could buy some 860 Samsung EVO with a capacity of 250 GB. Now for the same amount sell 512 GB ADATA XPG SX8200 Pro.
In 2018, we began to recommend to the assemblies "Computer of the month" only one drive on the system SSD as the main storage device on which you will install Windows and main programs, including the most frequently run games. To this decision I've come quite a long time, but the organization of space in a PC is a purely individual matter. Now advise the Assembly of some terabyte HDD in addition to SSD — so one it is simply not needed, and the other from the previous system left a bunch of hard drives. The third little one terabyte, and the fourth and three!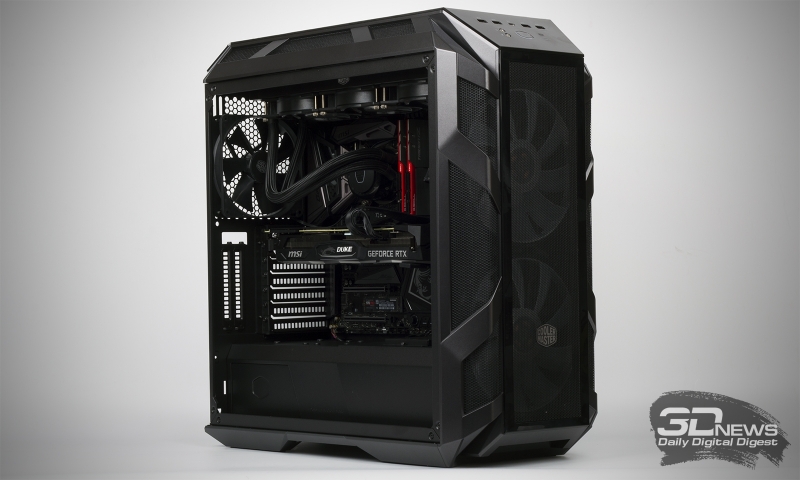 About RAM
Along with the SSD in 2019 became cheaper and RAM. In December 2018 dual channel kit G. Skill Aegis (F4-3000C16D-16GISB) 16 GB can be bought for 12 500 rubles, but now the same kit costs 5 000 rubles.
Guys, time to stock up on memory if you haven't already. Analysts say that prices for DRAM will start to grow in the second half of 2020. I have long recommend 16 GB kits even in the starting Assembly. In older systems using 8-core chips, long standing modules with a total capacity of 32 GB. Yes, today's games even at 4K resolution, 16 GB of RAM, but amid all the recent fluctuations in the market better stock up in advance and forget about lack of memory for many, many years.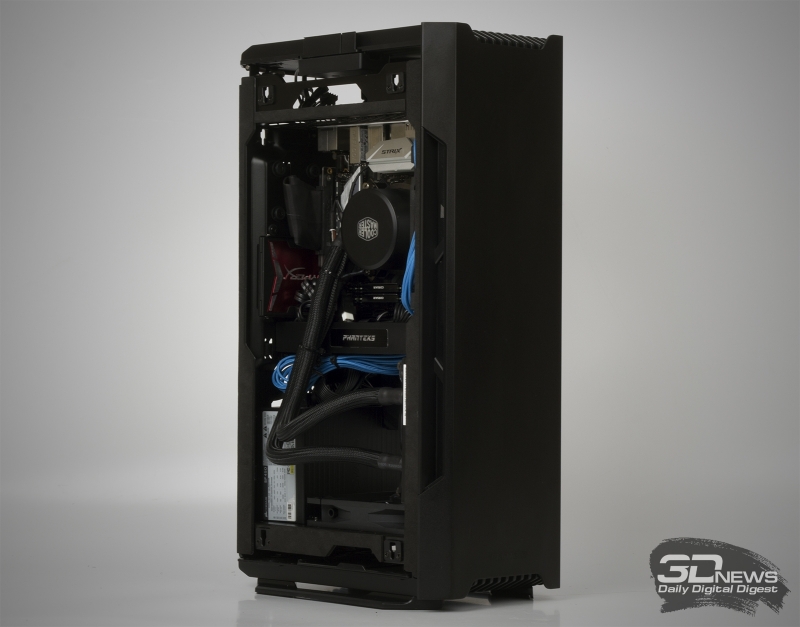 It was SUPER?
In the summer of 2019, AMD finally released a decent competitors to GeForce GeForce RTX RTX 2060 and 2070. Radeon RX 5700 and 5700 Radeon RX XT had slightly higher performance, but cost less. NVIDIA was ready for this step "red" and therefore soon appeared on the market the adapter SUPER. Interestingly, there was a they would if AMD never released?
An updated version of the GeForce RTX 2060 received not only a faster GPU, but 8GB of VRAM. Well, transformed, and RTX 2070 SUPER GeForce, but GeForce RTX 2080 SUPER, perhaps, was the most deprived in terms of performance novelty — the original "two thousand eighties", it is ahead by only 4 %, and from RTX 2070 SUPER it separates the stock is only 11 %.
These upheavals in the market of gaming hardware has led to the fact that in December it was decided to abandon the maximum Assembly in its previous formation. In detail I wrote about it here. Before the reforms in advanced and maximum assemblies used essentially the same chips with the same performance. Add to that the fact that the difference in FPS between the GeForce RTX RTX 2070 2080 SUPER and SUPER is only a few percent, and get the maximum Assembly in the old format did not give the potential buyer any serious advantages.
I think that GeForce RTX 2070 SUPER 5700 and Radeon RX XT is the best graphics card in 2019. However, choosing between these models, I'm betting on NVIDIA — and mostly due to support for hardware ray tracing. Our tests show that "green" accelerator able to provide a comfortable FPS at resolutions of Full HD and WQHD when you enable the maximum quality of DXR.
Besides — and this is a fact — tracing has come to stay. Games that support this technology becomes more and more. Among AAA projects subjected to "radiation", I especially note Cyberpunk 2077. At the time when GTA V only came out on PC, I'm often asked to collect the system unit, so this is the game that is called fly. Sure, with "Cyberpunk" will be a similar situation. In the comments to the "Computer of the month" are already starting to ask what the PC will pull the eventual creation of CD Project RED. All these arguments I give to the fact that buying a GeForce RTX 2070 SUPER will allow you to try the "rays" on the example of the already released games and wait quietly for Cyberpunk 2077. I can't wait!
Well, if my arguments don't suit you, then the Radeon RX XT 5700 at a lower price are willing to take a place in your new computer and provide quite decent performance at resolutions up to WQHD.
At the end of the year, the confrontation between AMD and NVIDIA has flared up — this time the companies clashed over the wallets of less affluent gamers. "Red" has announced the GeForce RX 5500 and 5500 Radeon RX XT, which replaced the Radeon series RX 500. NVIDIA has strengthened its position SUPER-versions of adapters GeForce GTX GeForce GTX 1650 and 1660.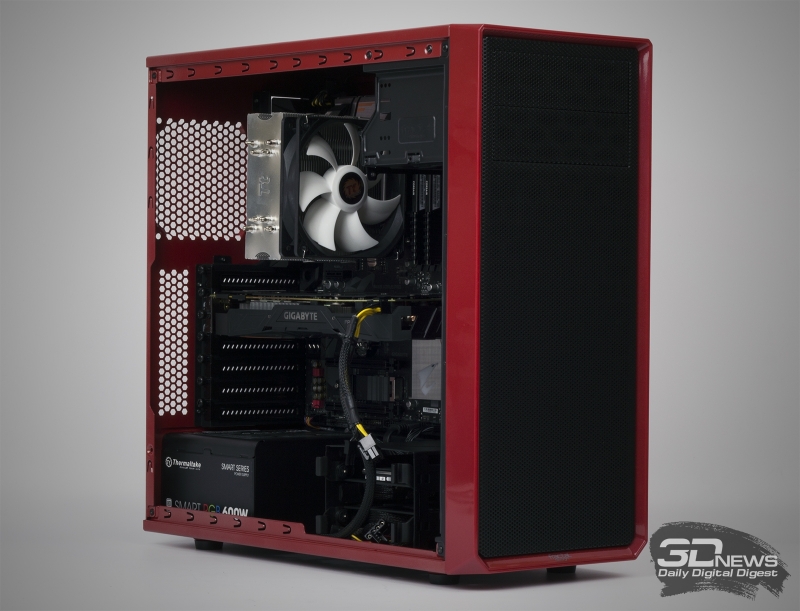 6 GB of VRAM? Are you serious?
Last year on our website published an article "How much RAM is necessary for modern games", which fully justified my fears. The fact that the stand with GeForce RTX 2060 in five games out of ten observed drawdowns FPS related to filling the VRAM of the graphics card. And this is when using a very fast kit of RAM in the test stand. In my opinion, the results obtained is sufficient to say that 6 GB of VRAM for AAA games in Full HD is not enough now. You know, it's a shame to buy a graphics card for 25-30 thousand rubles — and in the end reduce the quality of the graphics, although with an average FPS all right. This behavior can be forgiven GeForce GTX 1060, released in the summer of 2016. However, our yard is 2020 and there is a lot of interesting announcements.
It turns out that GeForce RTX 2060 — this is a very controversial card. On the one hand, it has a great GPU, which is enough for comfortable gaming in Full HD resolution. On the other hand, if you examine the performance of the adapter in the "irradiated" games, it is clear that the performance of the device is not always enough — including for lack of memory. It turns out, GeForce RTX 2060 supports DXR, but the sense of it not very much. Finally, you install the device in the system unit and immediately understand that in certain applications will have to reduce graphics quality in the best case to the "High" setting. Somehow unpleasant.
For me personally, the GeForce RTX 2060 is a failure among the cards. In principle, this also can be attributed to the 4-Gigabyte version of the GeForce GTX 1650 (SUPER) and GeForce RX 5500 XT. You can complain to the GeForce GTX 1660 (SUPER) and GeForce GTX Ti 1660, but these models are significantly smaller than the GeForce RTX 2060.
Flop was and Radeon VII. The card offers 16 GB of VRAM, but where you need as much memory, the GPU itself is untenable. Apparently, they understood themselves "red", as the model was sold in 2019 in small quantities and in a single version — reference, equipped with a noisy and not very efficient cooler. As a result, came Radeon 5700 XT RX, which costs less, has more modest power consumption, and results in the games shows are almost identical. And while AMD's partners have introduced a lot of custom modifications of this graphics card.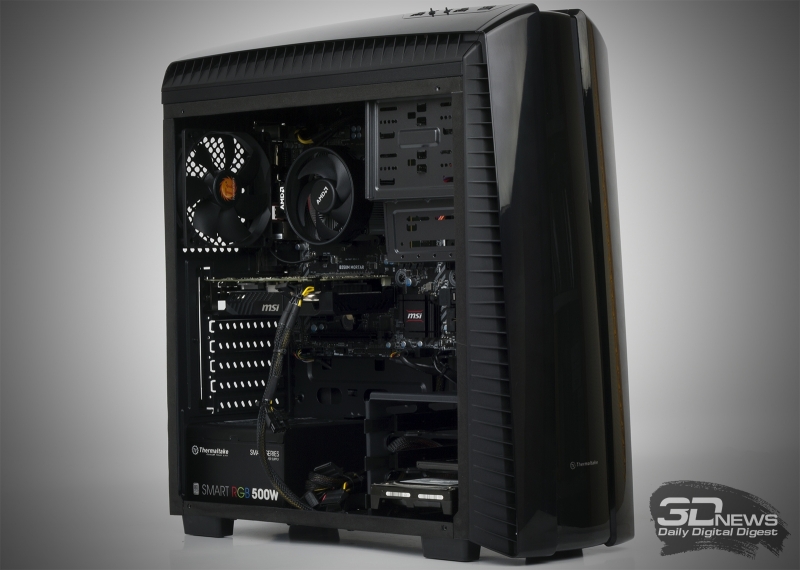 The day your card turns into a pumpkin!
In my opinion, pretty funny it turned out the testing of the 42 cards in the game Red Dead Redemption 2. Attentive readers will have noticed that the GeForce GTX 1080 Ti — the former flagship of NVIDIA — lost and Radeon RX XT 5700 and GeForce RTX 2070 SUPER. Then, of course, lies in the fact that architecture is Pascal really does not work well with the Vulcan API (support for DirectX 12 in RDR 2 at the time of testing has not yet been introduced), and we see that the new graphics over time, greatly outstrips the old one. But at the end of 2018, many cried out: "Why take the "stump" GeForce RTX 2080, when there is a GeForce GTX 1080 Ti!"
In General, the appearance of Red Dead Redemption 2 on PC supported is already a good tradition — exclusives for consoles is getting smaller. Already out Detroit: Become Human; in 2020 will be released the PC version of Stranding and Death (according to rumors) Horizon: Zero Dawn. The attractiveness of the PC as a gaming platform is obvious — from whatever side you look.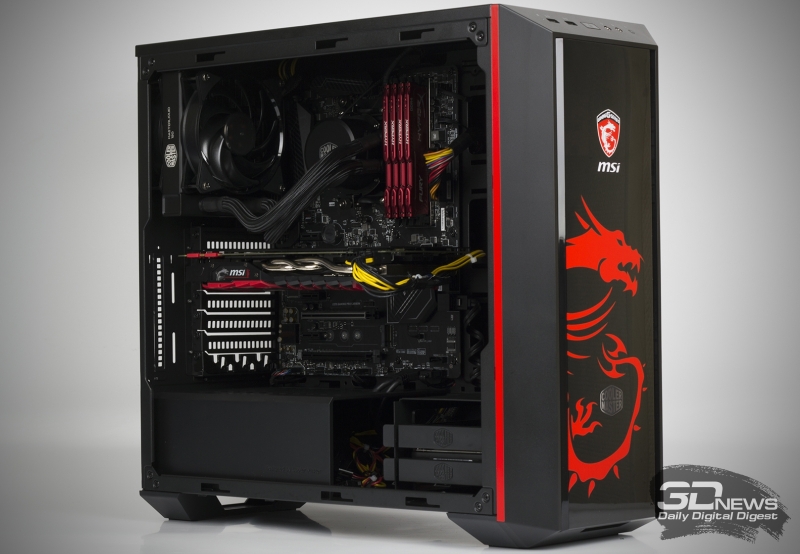 Good-bye, SLI! And CrossFire too
Regular readers know that the "Computer of the month" does not favor a build with multiple graphics cards. In 2019 we tested the system with two GeForce RTX 2080 Ti, combined with the new bridge in SLI and the tests were conducted not only in 4K, but 8K.
Results, nothing to hide, have been disappointing. If you calculate the average FPS measured in all games, it will increase the framerate from installing a second graphics accelerator was only 23 %.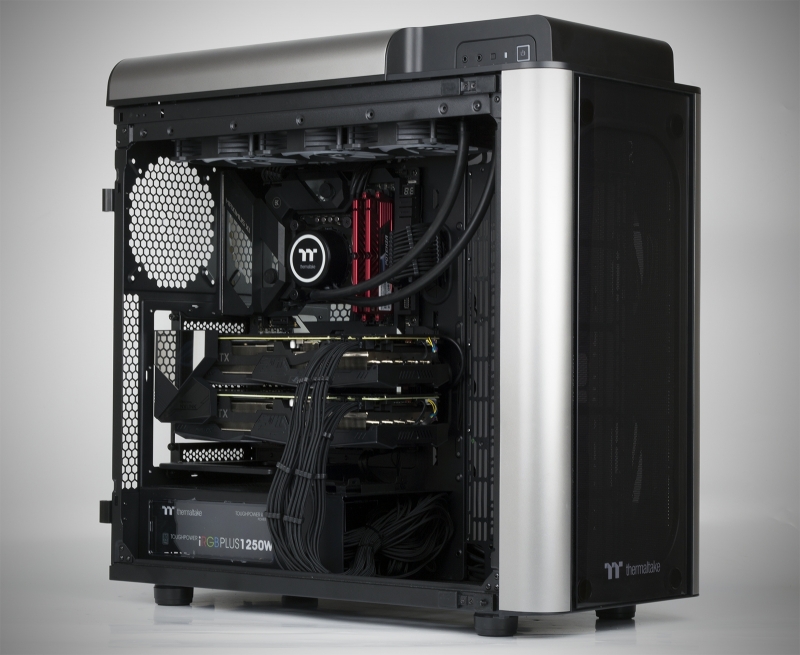 The Kingdom of glass and metal
And in 2019 on our website published an article "How to correctly and beautifully arrange the cable management in PC gaming". In it we showed how modern system blocks. Whether you like it or not, but now hard to find a motherboard without light, and building — no window on the side wall. Even among the low buildings are models equipped with tempered glass. The trend is set: the user without any additional cost can assemble a system unit that meets a particular style that would not look boring and gray.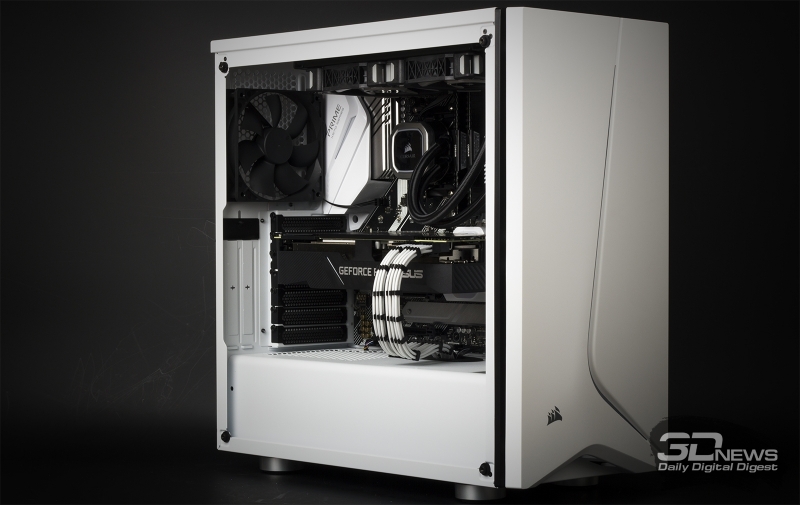 Happy New year!
As you can see, we offer in 2019 system units actively changed, with new processors and graphics cards; hard drives became cheaper and the RAM — and the best, in our opinion, the components of the received recommendations. Writing this article, I was reminded once again that the monthly production of materials like our "Computer of the month" is the right move.
I'm sure 2020 will be not less interesting. Apparently, the main event in the market of home accessories will be the Intel platforms and processors LGA1200 Comet Lake-S. This means that competition with AMD will only intensify, because the "Reds" too, will not sit idly by. The result of this conflict, surely we will win — buyers.
Source: 3dnews.ru