MWC 2019: Golden Chinese smartphones with LTE bees and other strange novelties
About the main novelties of the exhibition MWC 2019 — the flagships from top manufacturers, as well as communication technologies 5G — we have already told in detail. Now let's talk about the most bizarre and controversial decisions, presented at the exhibition.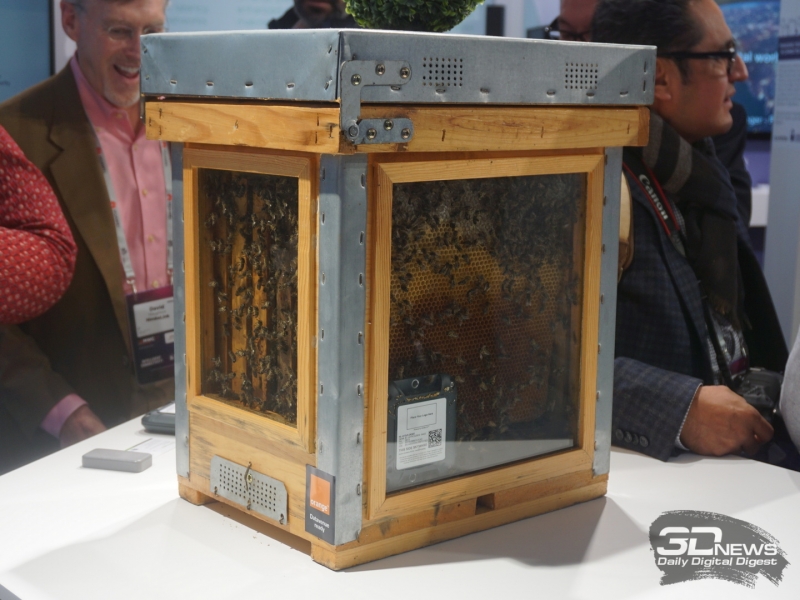 The majority of these unusual smartphones from Chinese manufacturers that has never been afraid to think outside of the box. This year, however, and some producers labored very unusual solutions. And of course, not without
just strange devices, not necessarily carried in your pocket. Which is only connected to LTE a beehive! Yes, this came up, but more on this below.
Nubia Alpha
We start of course, with the unusual gadget — Nubia Alpha. In fact, it is a hybrid smartphone and smart watch, or if you want a phone that you can wear on your wrist. The manufacturer calls it a "wearable smartphone".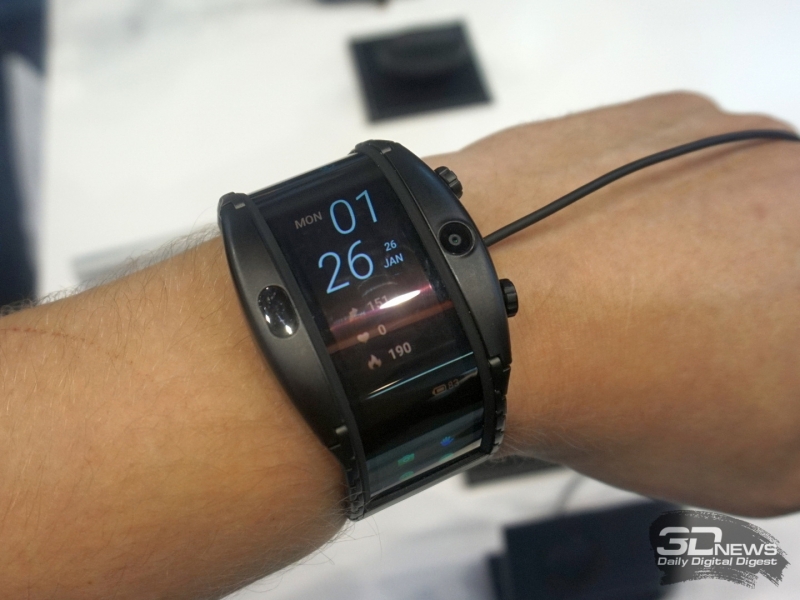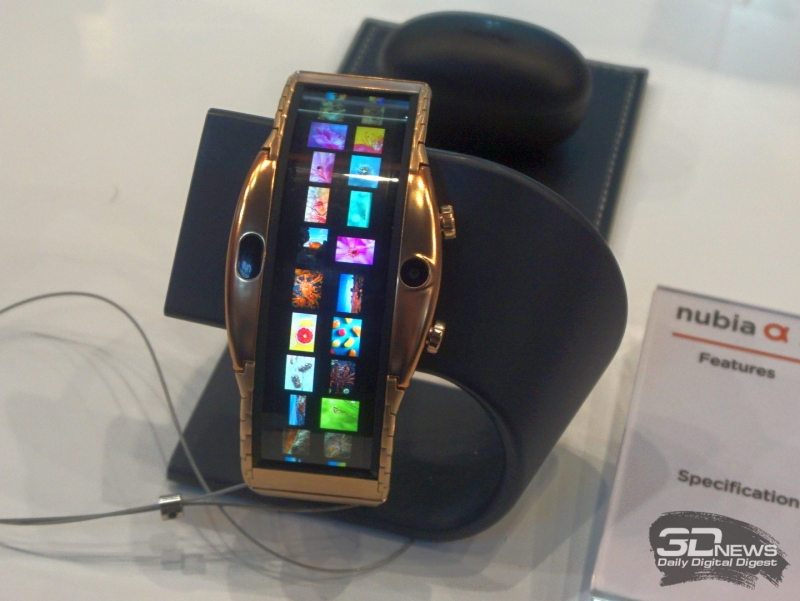 The device is equipped with a flexible touch display with a diagonal of 4 inches, which surrounds the arm. Display elongated, with an aspect ratio of 36:9 and a resolution of just 960 × 192 dots. In addition to the touch input is supported and gesture control (here the help of the special sensor to the left of the display). And to the right of the screen is a 5 megapixel camera for photos and videos. However, it looks mainly themselves. To do shots with other scenes, will have to contrive.
In addition to the form factor, the closeness of Nubia Alpha to "smart" clock indicates the device's processor. Here we have used the Snapdragon platform Wear 2100, which includes four core Cortex A7 with frequency of 1.2 GHz. It has 1 GB RAM and 8 GB of internal memory. With Bluetooth 4.1 you can connect wireless headphones. There is support for Wi-Fi 802.11 n and LTE. There is also a heart rate sensor and step counter. For power supply uses a battery only 500 mAh, which, according to the manufacturer, enough for two days use of the mobile-hours.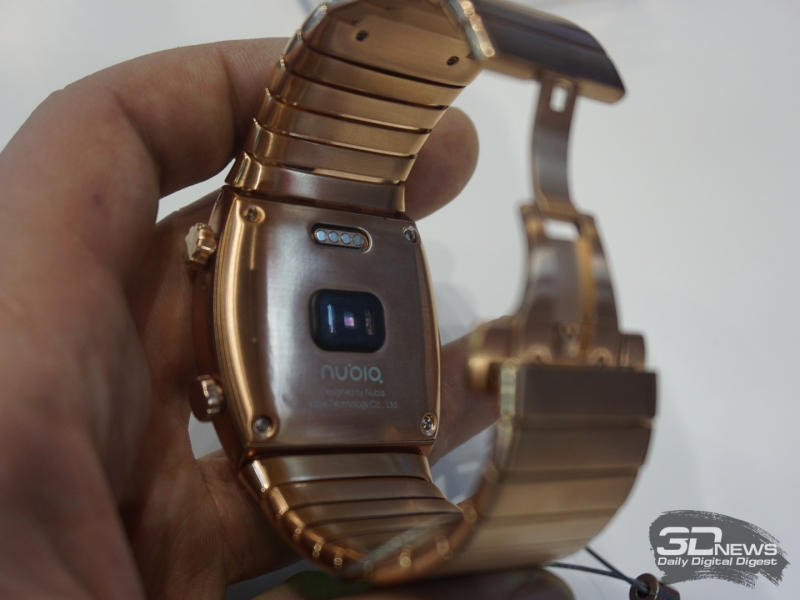 Energizer Power Max P18K Pop
The Energizer brand is known to many as the battery and other batteries. Apparently, therefore, as one of the key features of smartphones Energiser company Avenir Telecom, which owns the brand, chose nothing like a battery of increased capacity. However, at MWC 2019 manufacturer has outdone himself, presenting to the public a unique smartphone Power Max P18K Pop.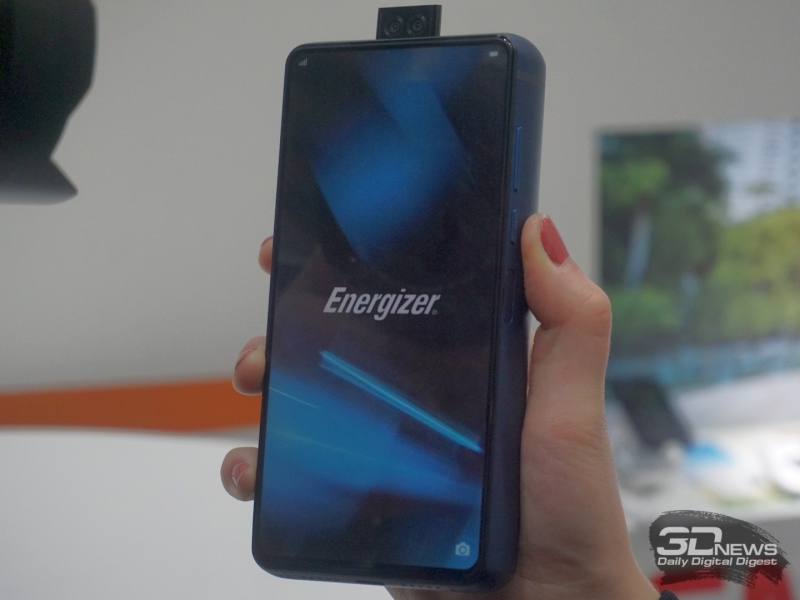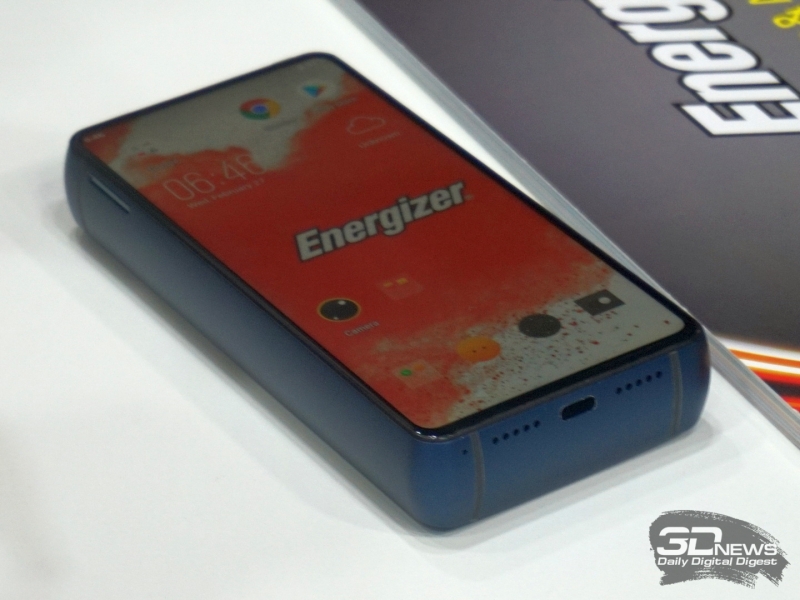 The battery has a capacity of… 18 000 mAh! According to the manufacturer, in standby mode, the smartphone is able to survive up to 50 days, and talk time Power Max P18K Pop should live for 90 hours. It is possible to continuously talk on the phone for almost four days! Alternatively, it can be 100 hours or listen to music for two days to watch the video.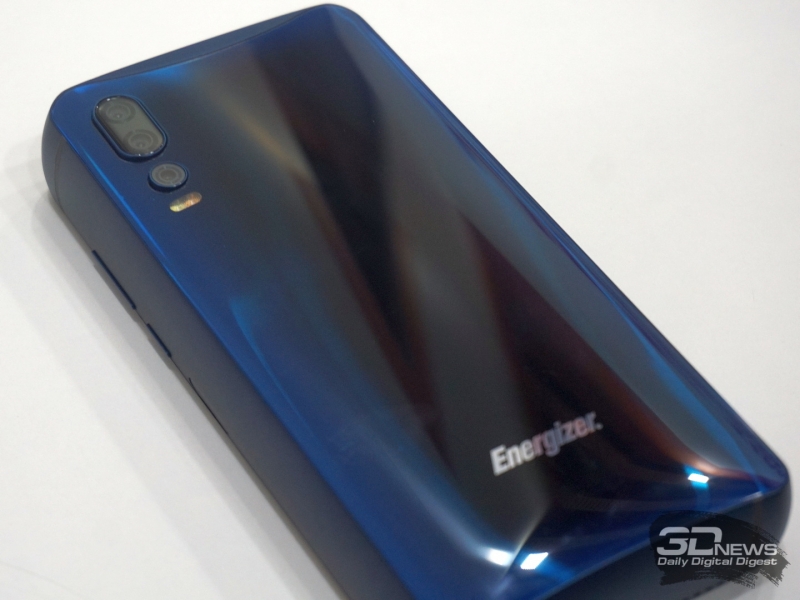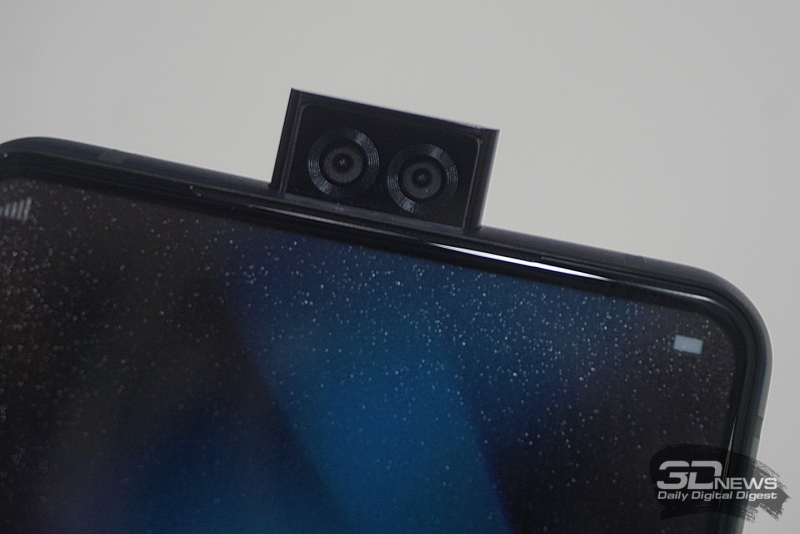 The novelty is built on a single platform MediaTek Helio P70. This chip integrates four core ARM Cortex-A73 frequency up to 2.1 GHz and four cores ARM Cortex-A53 with a frequency up to 2.0 GHz. Graphics busy accelerator ARM Mali-G72 MP3. There is 6 GB of RAM and 128 GB of internal memory. Note also the presence of dual retractable front camera-the periscope, which is built on a 16-megapixels and 2-megapixels image sensors. Located triple rear camera with sensors on 12, 5 and 2 MP.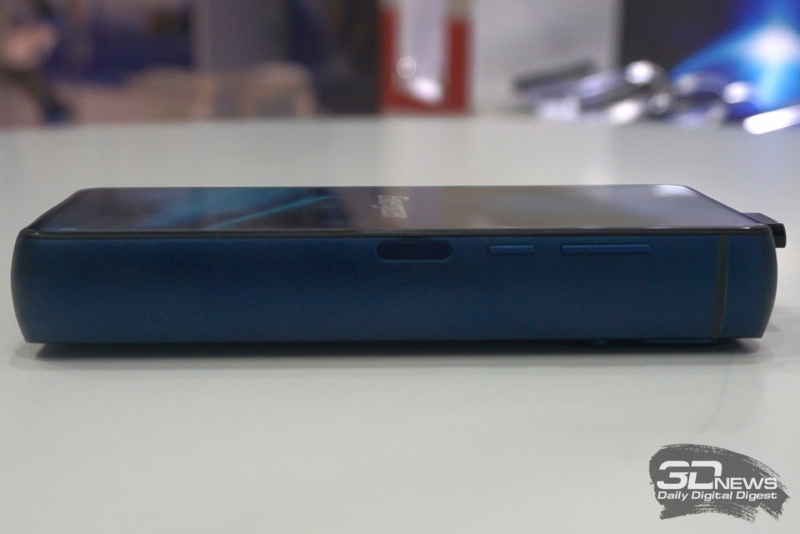 Of course, such a big battery could not fit in more or less standard case. Thickness Power Max P18K Pop is 18 mm. Everything is logical: the 18,000 mAh in a 18-mm case. The weight of the device is not specified, but feels like the novelty is quite heavy. Lying in bed, this smartphone is better not to keep over the face, who knows what. In General, the novelty looks more like an external battery with built in smartphone than Vice versa. The device is very controversial, but in today's world consumers will certainly are on anything.
Chinese smartphones increased strength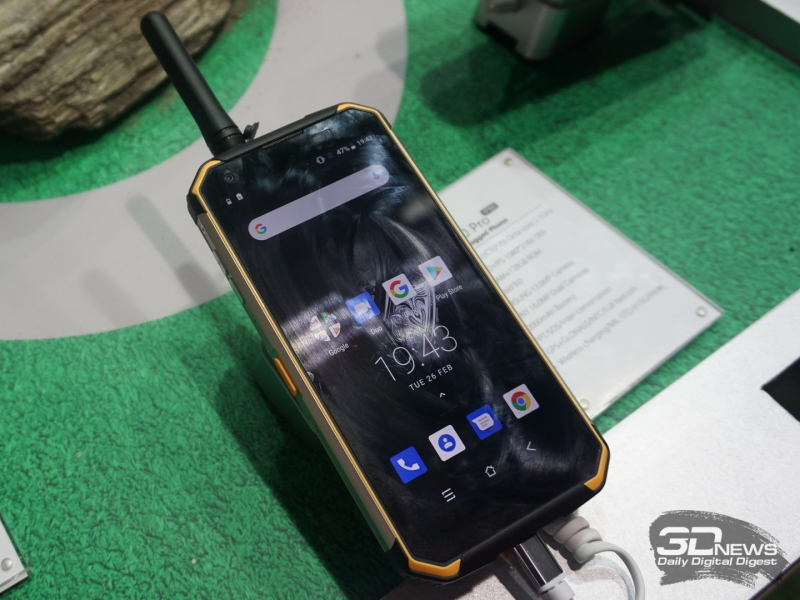 No less strange for ordinary users to look and so-called indestructible Chinese smartphone. They are all dressed in a powerful rubberized case that make them not only resistant to dust and moisture, but also to falls or shocks. They must be able to withstand high and low temperatures, and many other negative effects.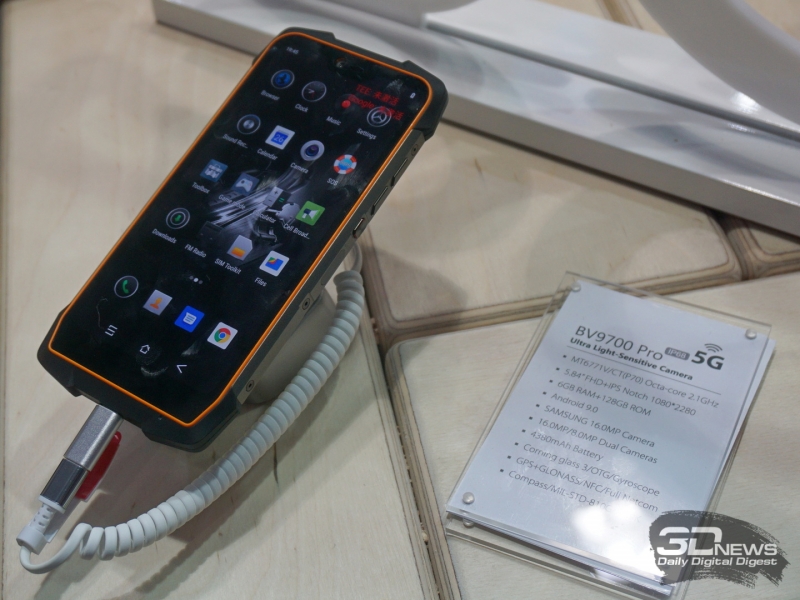 One of these smartphones is the Blackview BV9700 Pro. This is the first smartphone Blackview, which added support for fifth generation networks due to the modem MediaTek Helio M70. And next to this a new settled similar smartphone BV9500, which has a built-in transmitter with a range of up to 4 km away. Look the all new Blackview 9000 series are very similar to each other. Each of them in the presence of a large display, large body, large battery, and the MediaTek platform.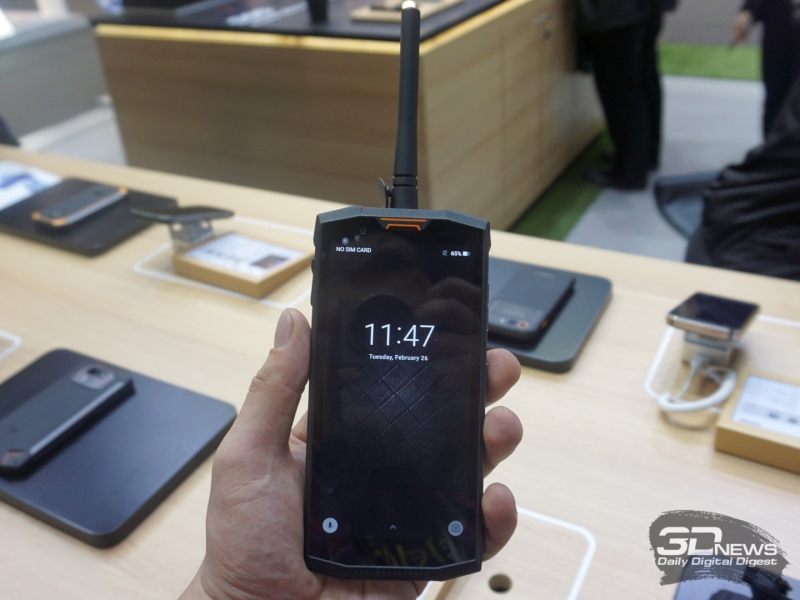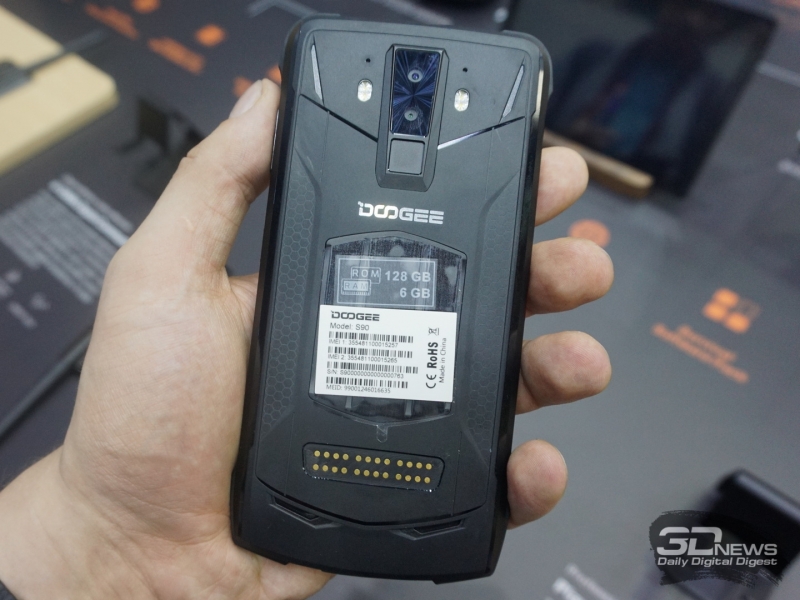 Doogee the company presented at MWC 2019 secure smartphone called the S90 Doogee. Yes, it's a secure modular smartphone. The manufacturer offers several accessories that are attached to the back cover, and extend the functionality S90 — Mods like Moto from Motorola. Thus smartphone you can also add long-range walkie-talkie (400-480 MHz) or support 5G. There is a module-controller for fans of the games and the camera module for shooting in the dark. And of course, the module is available with an additional battery for 5000 mAh.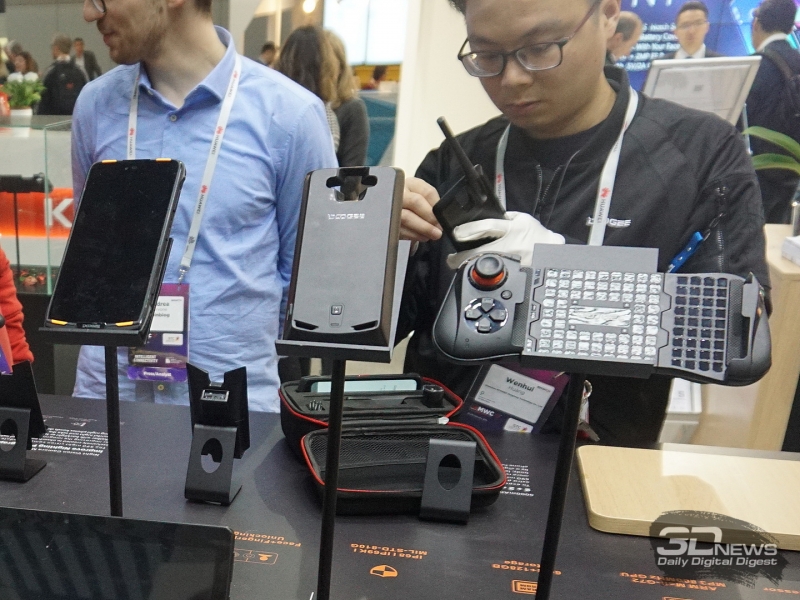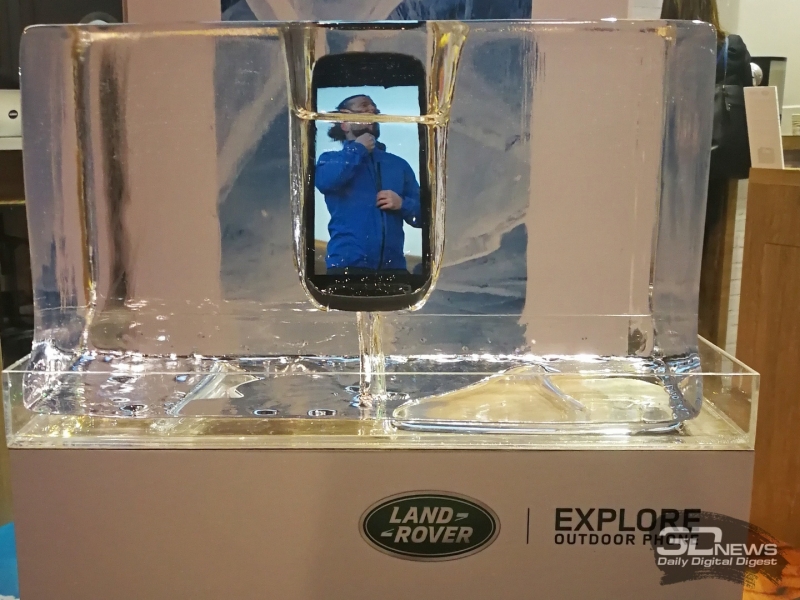 But the smartphone Land Rover Explorer and all were shown frozen in a block of ice. Perhaps in this way we wanted to show that, unlike many other smartphones, this device is resistant to low temperatures and frost will not lose battery power too quickly. Interestingly, the visitors of the stand could test the reliability of smartphone Land Rover Explorer in the sandbox and in the aquatic environment. And I must say, testing a sand screen of the smartphone can withstand not too good, but the unit is in working condition.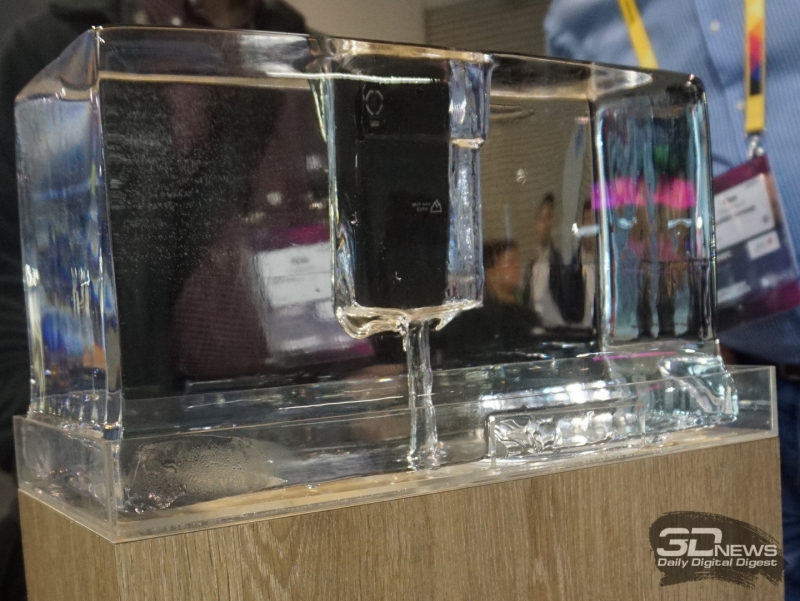 Other unusual smartphones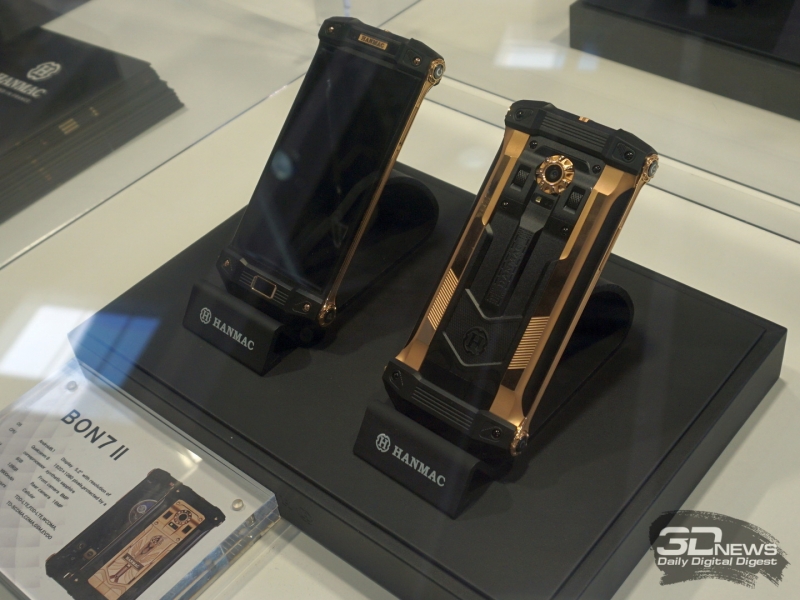 Walking through the halls of MWC 2019, we also came across the stand of the French brand Hanmac. The brand produces smartphones and cell phones luxury for the Chinese market. These devices are produced in cases made of expensive materials, including leather of different animals, including a snake or crocodile, as well as gold and silver. They cost accordingly to $4 000.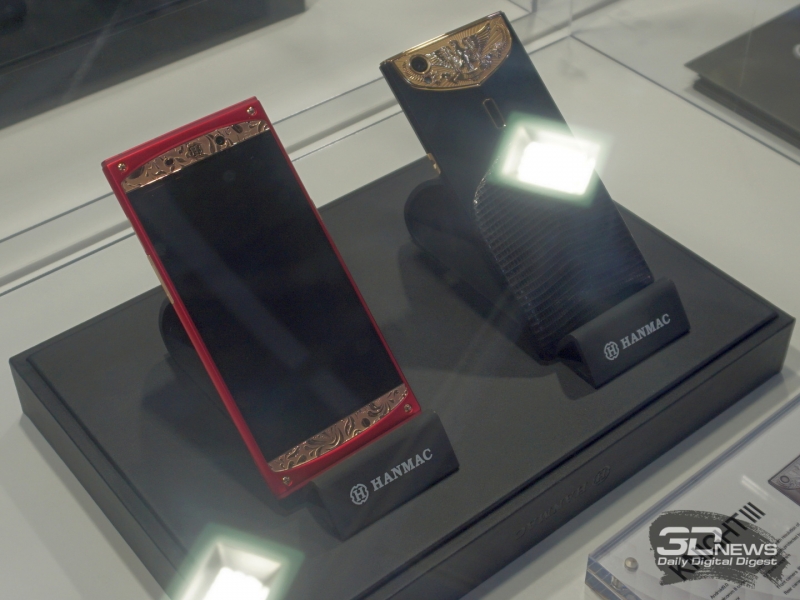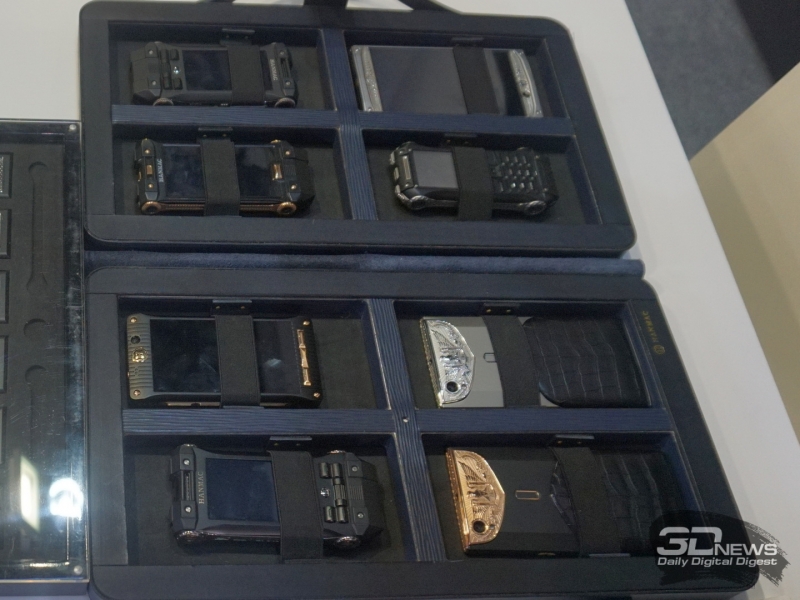 From the point of view of the characteristics of these devices are not impressive, but they do not have to. They take their appearance (very controversial, I must say). The manufacturer claims that it aims to create devices that are radically different from the others. Buying such a smartphone, the user can be sure that it won none of his entourage is not. In fact, they are right — who want to acquire such machine hardly will be a lot, so a sense of uniqueness you are almost guaranteed.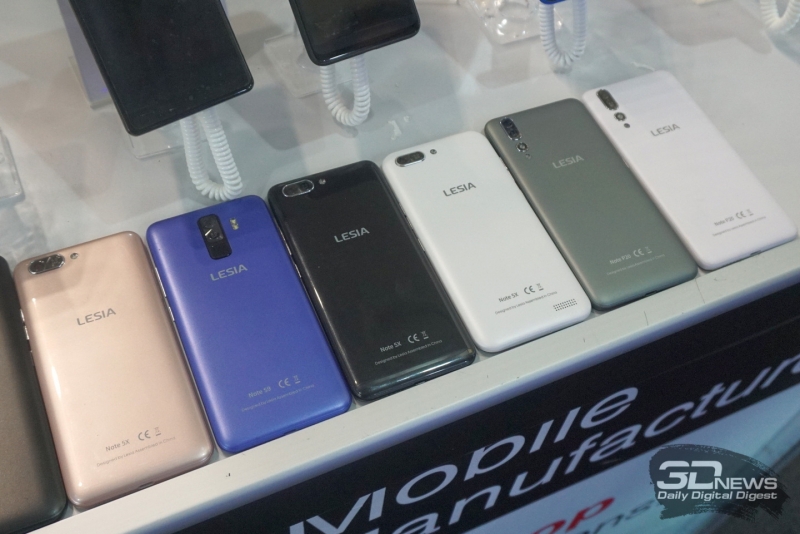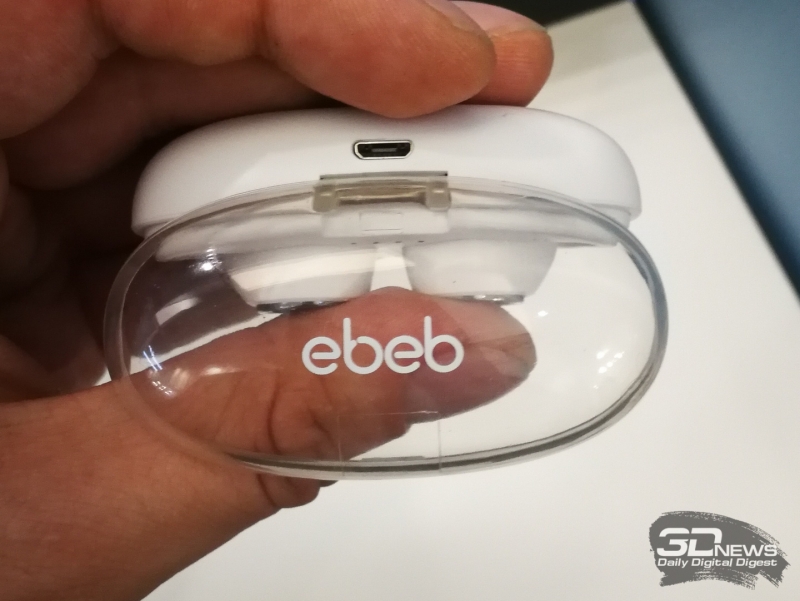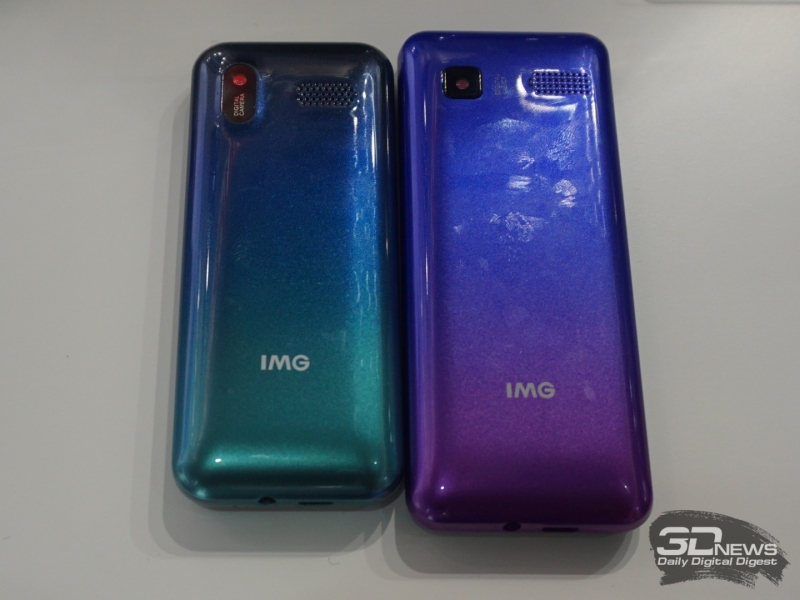 But Chinese brand Lesia ("Les") we just liked his name. There is something close to our ear. Also its name caught our attention and wireless headphones ebeb ("Opeb"). And on the stand of IMG we found the trend push-button phone: they are made in the case with gradient color.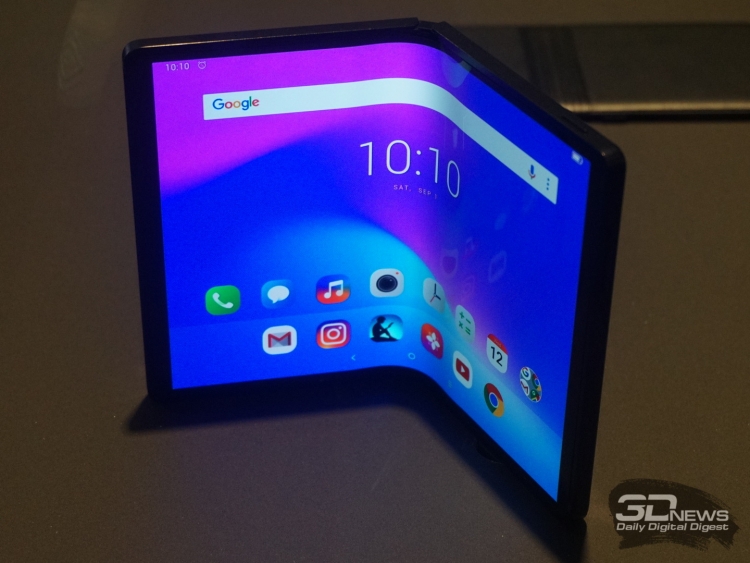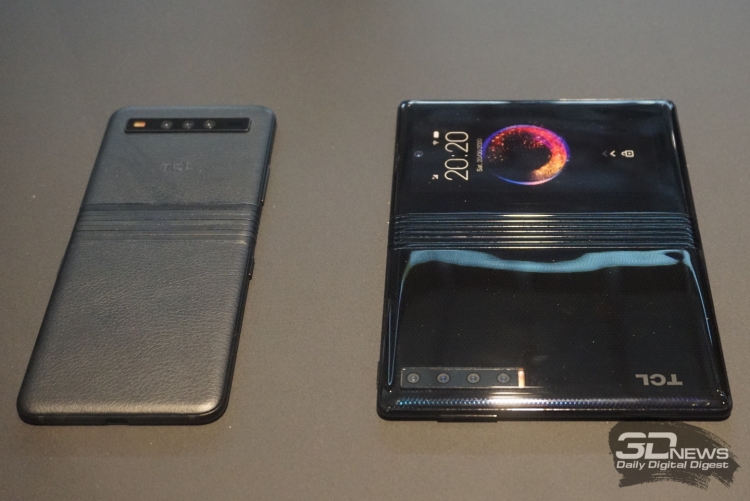 The Chinese company TCL, in addition to the new entry-level smartphones under the brand Alcatel, also showed prototypes of their flexible smartphones and own flexible OLED displays. While such devices are under development and the company plans to release such smartphones in the year of 2020. However, this demonstration shows that TCL is working in this direction and not going to lag behind the market leaders.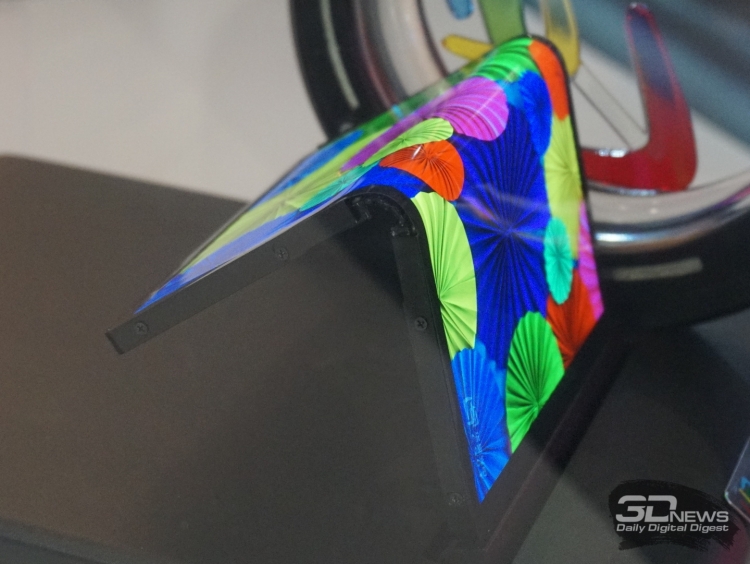 Other strange devices
However, not only the smartphone manufacturers managed to score a very unusual innovations. So, on one of the stands we came across a hive with connectivity to LTE-m. On the idea of connecting to the Network the hive, the beekeeper can at any moment monitor the humidity level and temperature inside the house the bees and move them.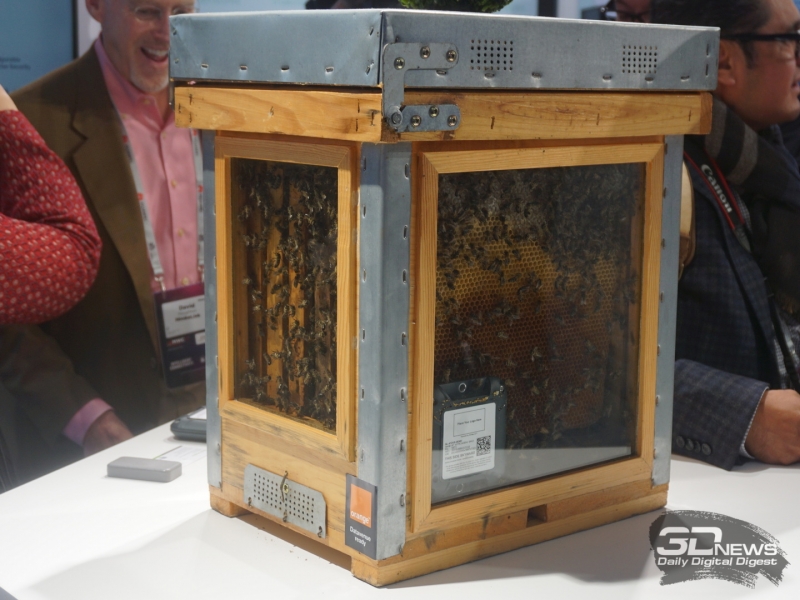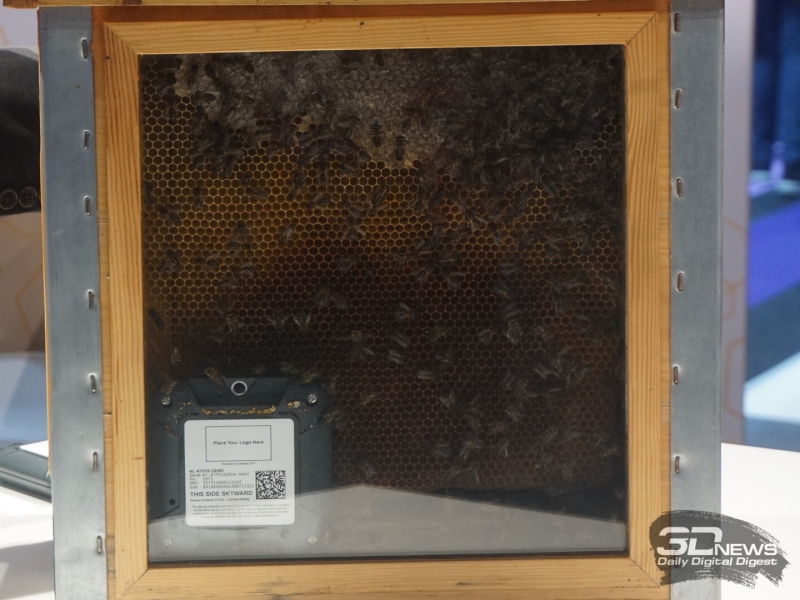 Still the system is able to analyze the collected data and suggest, based on these tips for improving the performance of the hive. Ultimately, this allows to increase the population of bees and reduces the costs of maintenance of the hive.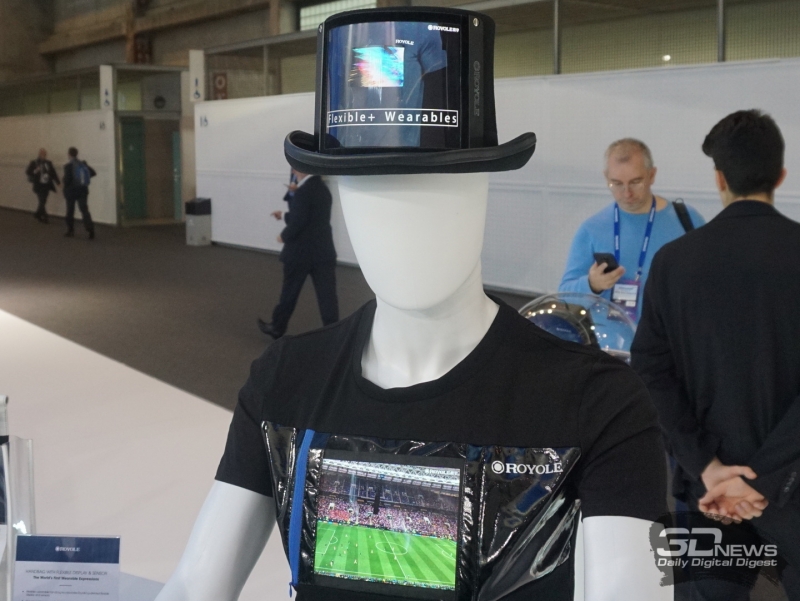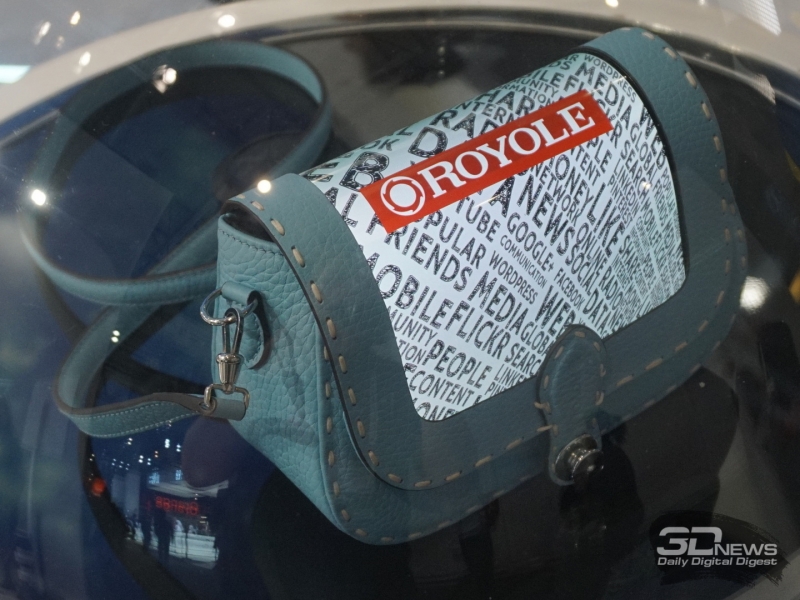 In turn, the Chinese company Royole, who became famous at CES 2019 announcement of the world's first smartphone with a flexible display, demonstrated at its booth at MWC 2019 various options for using flexible displays. For example, the manufacturer believes that flexible displays can be used on clothing or accessories like handbags or hats.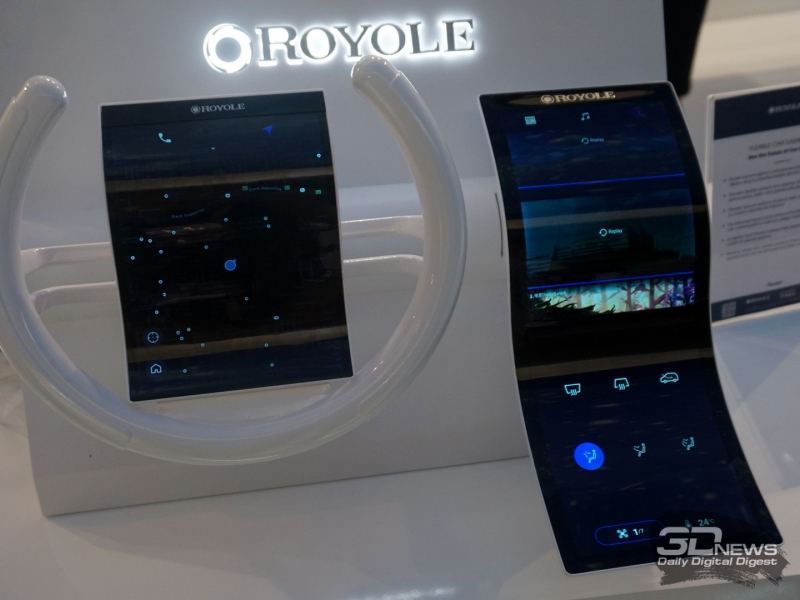 Note also that for the time elapsed since the demonstration FlexPie flexible smartphone at CES 2019, the company Royole has conducted considerable work to improve it. No, from the design point of view, everything remains the same as it was, it's still very cumbersome and strange smartphone. But the manufacturer has worked hard on the interface — it began to work much more smoothly. Now when bent almost instantly turns off the unused part of the display, and when you flatten a smartphone quickly activates full screen and goes into tablet mode.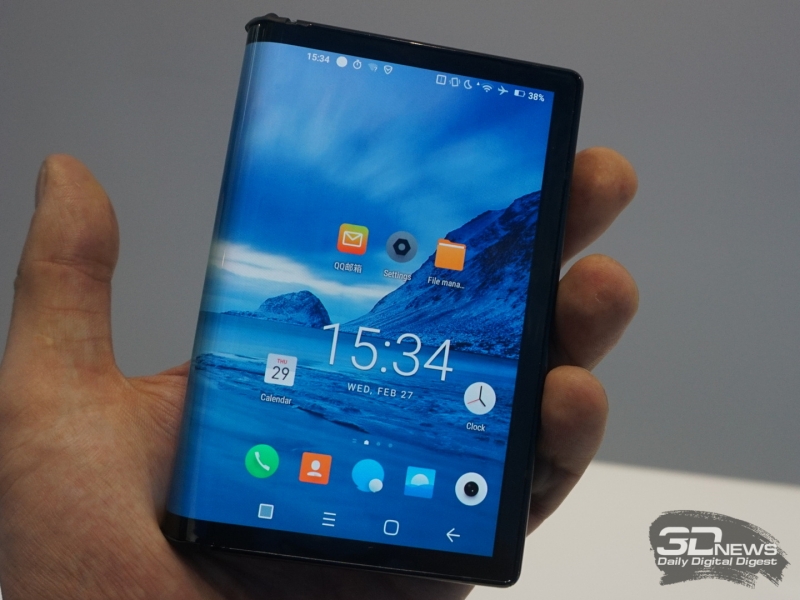 Strange decision known manufacturers
And at the end I would like to mention some unusual solutions from companies known worldwide. Yes, not only Chinese manufacturers are doing with their smartphones. Sometimes a very strange decision born and famous brands.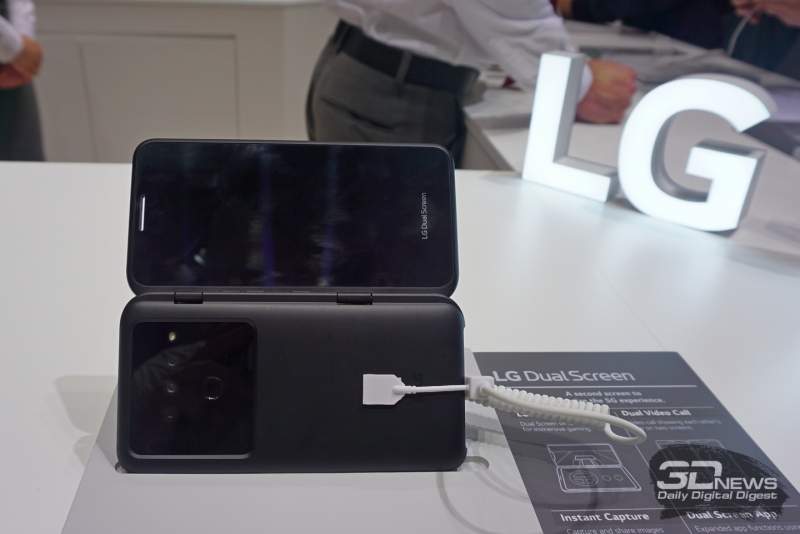 First here I would like to include the LG with its smartphone V50 ThinQ 5G case and Dual Screen for him. This case gives the second smartphone display. These tools have many applications. For example, you can use two apps at once on different screens or on one the display display the app, and another keyboard for easy text input. In games it is not possible to use on one of the displays a virtual controller that provided itself LG. A lot of options, but here is whether it is necessary to someone?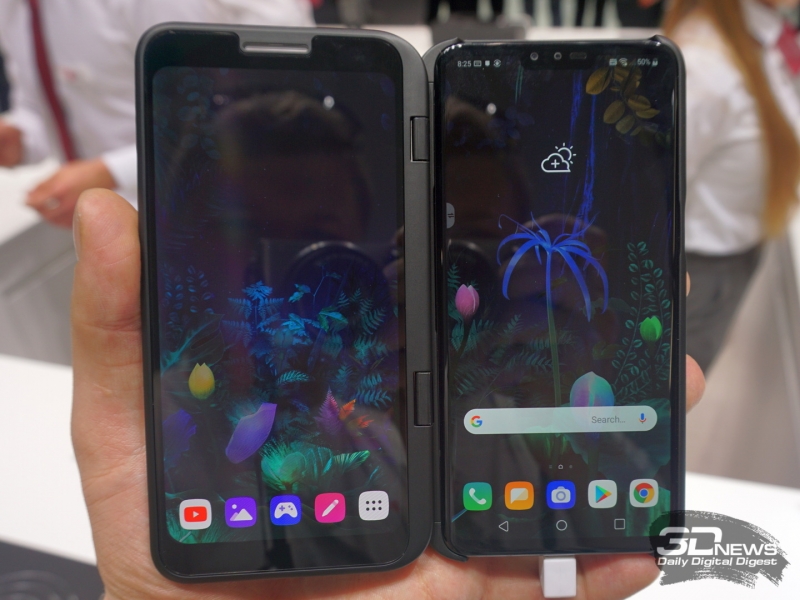 V50 ThinQ 5G in this case looks quite peculiar, because the accessory adds a lot to the thickness and weight of the smartphone. In addition, the display of the case less quality than the phone, and has a different color. Finally, the manufacturer does not offer the possibility to change the angle of the secondary display, which also restricts the user. In General, the solution is quite controversial and is unlikely to become popular among users.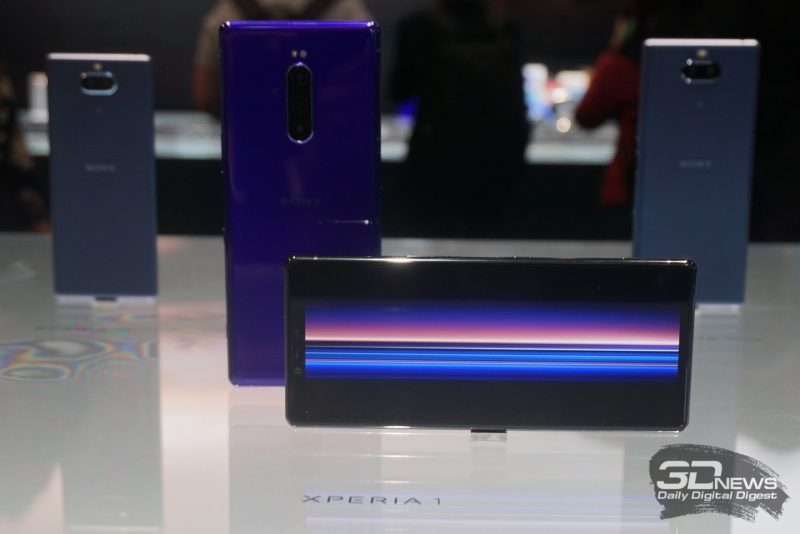 Another rather strange smartphone from a known brand, in my opinion, is Xperia 1 from Sony. Its strangeness is very extended display with an aspect ratio of 21:9. According to Sony, this display of cinematic format, and it allows better to consume video content because the vast majority of the films assembled in this format.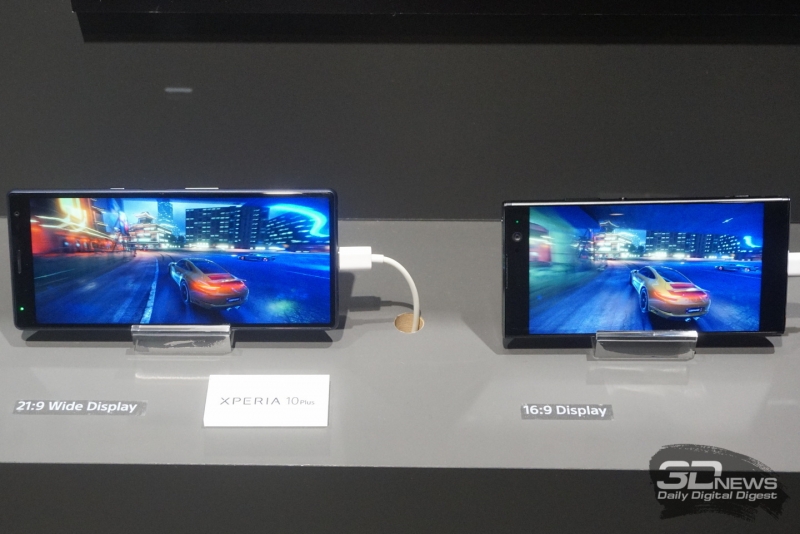 Moreover, Sony has gone further and equipped with a similar display and also the mid-level model Xperia 10 and 10 Plus. However, let's be honest — how often do we watch feature films on their smartphones? All this is much better suited device. However, it should be noted that such elongated display, devoid of besides the infamous "bangs", look very unusual and interesting. Perhaps this format will find advantages not only in relation to viewing the video.
Finally, we should mention the Nokia 9 PureView, which used five rear cameras. The idea is that all five cameras shooting simultaneously, creating a better and more detailed the photo, and when you activate a special mode, allowing you to choose the focus point after the fact. At the moment it is one of the most unusual mobile cameras.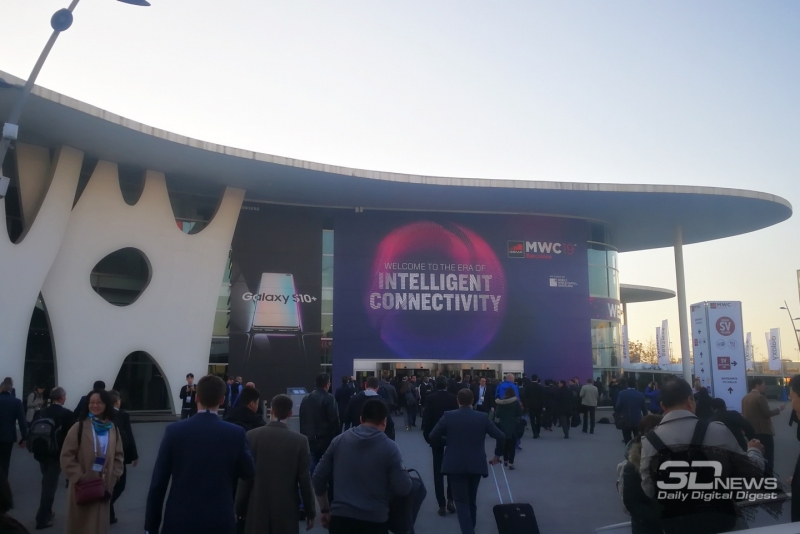 As a final word. Let many of these devices seem strange, but the and courage of their creators often do not take — I am glad that the producers are trying to create something unique, even with this effort they wander into the jungle. This, of course, everything presented in this collection, except for "elite" Chinese smartphones. It is an outright "game".
Source: 3dnews.ru