Apple attracts more engineers in the area of software than hardware
According to the web site Thinknum, for the first time (at least since the first quarter of 2016) number of vacancies Apple in the field of software development exceeded the number of positions for the design of the equipment. The resource argues that this situation has been observed since the third quarter of 2018.
Joshua Fruhlinger (Joshua Fruhlinger) Thinknum from said data received directly from the job portal Apple not include similar lists on other sites. His life began to track this
information starting from the first quarter of 2016, so it is not clear whether similar cases previously, when copertina company would attract more programmers than hardware engineers.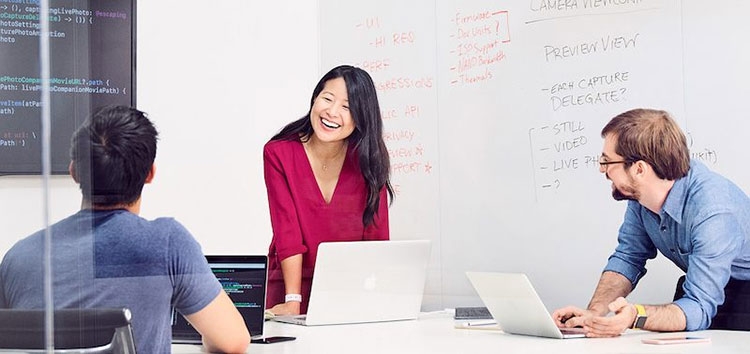 Regardless, such statistics makes sense, because in recent years, Apple has focused its efforts on expanding its portfolio of services like the App Store and Apple Music. It is also expected that Apple will present its new service with a paid subscription on TV shows, movies, and news on the event on March 25 in the theatre of Steve jobs. Apple also pays more attention to the technologies of machine learning and Siri under the leadership of new head units AI John Giannandrea (John Giannandrea).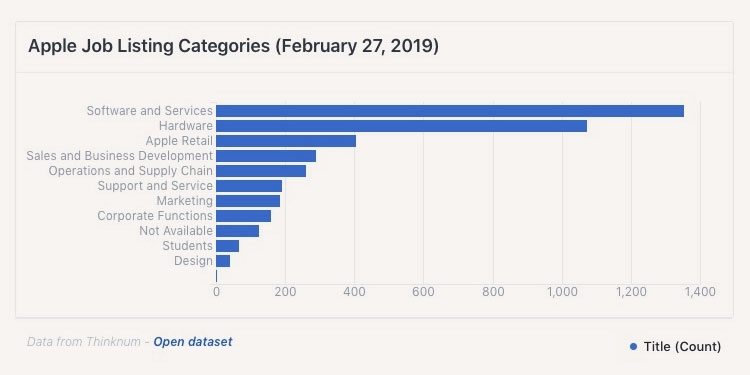 Currently there are over 1.4 billion active devices by Apple. This saturation, combined with rising prices led to lower demand for some products. For example, last quarter Apple has released the first in 16 years, warning about a decrease in the projected revenue due to more rare updates iPhone. Now, when you sold hundreds of millions of smartphones, Apple focuses on making their ecosystem of services and software features, which would complement its device. Obviously, the company will need many engineers to achieve this goal.
Source: 3Dnews.ru