500 euros is not a death sentence! Buy gaming computer in a German shop Computeruniverse
In this article you will not find a detailed manual of style "How to buy computer equipment in a German shop Computeruniverse". Fortunately, in 2019, to order the components in Germany is no more difficult than to go to the next "roundabout" for bread. In many ways, so the online store Computeruniverse has become so popular in our country: the marketplace has a huge list of products that even with the cost of shipping are much cheaper than similar products sold by us. How advantageous are such online purchases, we will explain below.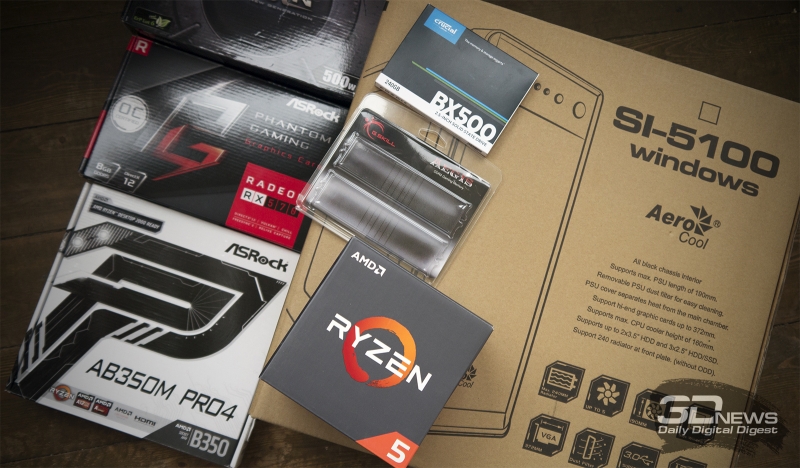 The only stumbling block: in 2019, the amount of duty-free importation of goods purchased abroad, halved and now amounts to 500 euros. If you bought in the same Computeruniverse (or any other foreign online store) products in a large amount, then you will likely have to deal with our vigilant customs. Do not call these chores difficult, but under certain circumstances you have to spend a day or two of your own precious time or to appeal to brokers who don't work for free. According to Russian legislation, the purchase of goods per month on the amount more than 500 Euro extra is taxable: you will have to pay the state 30% of the portion of the amount that went beyond the 500 euros. In most cases we are talking about a small number, however with that said it is much easier to ask a friend or relative to register on the site and share multiple devices so that in both cases the order does not exceed 500 euros.
In General, I became very interested in what gaming system unit we can purchase in 2019. To buy so as not to have anything to do with customs. And that's what we've got.
Compare prices
Quite often in comments to the editions of the "Computer of the month" compare system units collected in Russian stores, with same assemblies, purchased at Computeruniverse. Naturally, in Germany, to buy most of the electronics is obtained much cheaper. So, January 24, I placed an order for the amount 546,37 Euro (41 188 rubles at the exchange rate). Of them 52,53 Euro was costs associated with delivery, and the iron cost me 493,84 euros, or 37 228 rubles. I missed the marked 500 euros, the order — components, which will allow to build a fully working gaming system unit.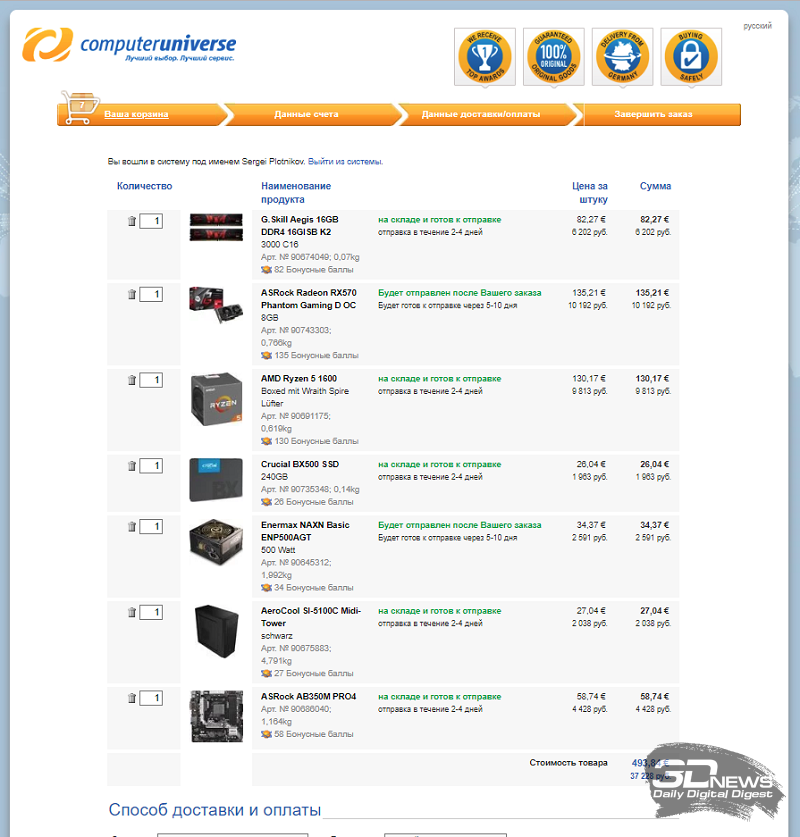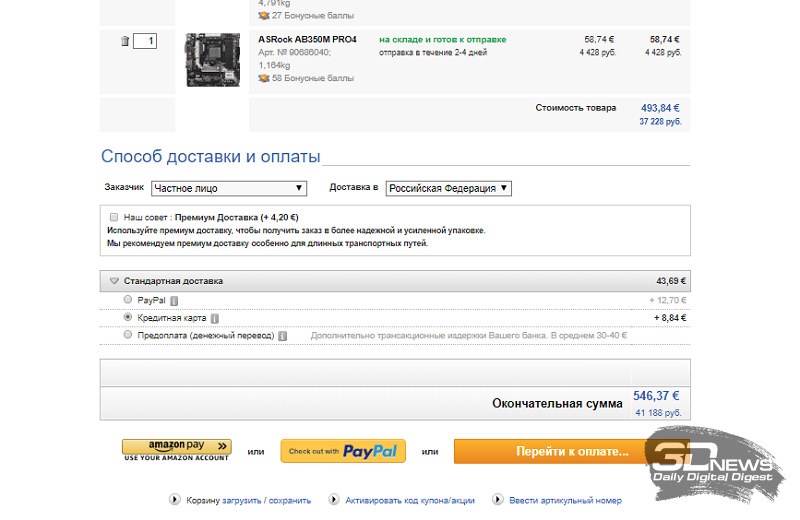 To be honest, I was sure that customs "dig" to the parcel, and therefore, before writing this article, I prepared myself to go to the office, located, as expected, God knows where, with a stack of evidence of his innocence. However, on 8 February, the customs have released my parcel. Based on this we can conclude that we really can spend all Computeruniverse 500 euros for the purchase of computer equipment — service fee and shipping cost are not taken into account during the customs clearance of the parcel, while on this subject I had some concerns.
Very often in the comments to our articles, readers (in order to add weight to their arguments) specify the price of a product in shop Computeruniverse excluding service fees, shipping costs and perhaps the cost of improved packaging. Agree to give 37 228 rubles for accessories or 41 188 rubles in the end is a pretty noticeable difference. Noticeable so that instead of one processor could easily purchase another, more efficient model. Besides, consider the fact that the amounts on Computeruniverse are subject to the exchange rate of the Central Bank of Russia. Depending on which card you pay with, it can be even more — not much but more. Therefore, if we are going to compare prices with Computeruniverse offers local shopping areas, it is necessary to take into account the full cost of the order, committed in the German store.
PLEASE NOTE! The table with prices and screenshots of the components was prepared on 24 January, the day of the order of iron in a German shop Computeruniverse. Of course, over time they could change. For example, in the February issue of the "Computer of the month" in the starting Assembly it is recommended that 8-Gigabyte version of the Radeon RX 570. Back in January, this video card cost significantly more than the 4-Gigabyte version, but because I couldn't add it to the table which you see below. As was said earlier, when comparing the prices I was looking at the budget in the area of 42 000. The system blocks of the virtual met in Moscow shop "regard" since he is our partner in the category "Computer of the month" for the last six months. Think it will be clearer. A cursory comparison of prices in the shops of the DNS and "CITILINK" has shown that in these outlets components was worth at that time not much more.
Compare prices and configurations
 
Computeruniverse
"Regard"
The CPU
AMD Ryzen 5 1600
AMD Ryzen 3 1200
AMD Ryzen 5 1400
Motherboard
ASRock Pro4 B350M
ASRock AB350M-HDV R3.0
ASRock AB350M-HDV R3.0
RAM
G. Skill Aegis F4-3000C16D-16GISB 16 GB
G. Skill Aegis F4-3000C16D-16GISB 16 GB
G. Skill Aegis F4-3000C16D-8GISB, 8 GB
Video card
ASRock Radeon RX 570 Phantom D Gaming OC, 8 GB
Sapphire Radeon RX Pulse 570, 4 GB
Sapphire Radeon RX Pulse 570, 8 GB
Drive
Crucial BX500, 240 GB
Crucial BX500, 240 GB
Crucial BX500, 240 GB
Case
Aerocool SI-5100C
Deepcool Wave V2
Deepcool Wave V2
Power supply
ENERMAX Basic ENP500AGT
Cooler Master MasterWatt Lite 500W
Cooler Master MasterWatt Lite 500W
Price (including delivery and rounding)
41 200 rubles
42 500 rubles
42 800 rubles
Unfortunately, to collect system blocks of the same components, to better compare stores, is not possible. In Computerunivese no one good, "Regarde" — other. Sometimes these goods are discount store, sometimes not. Nevertheless, the main characteristics of system units appear quite clearly.
I think it is no secret that right now the AMD platform AM4 looks much more interesting in the coordinate system of "price — productivity". That is why, in his pocket 500 euros, we chose the six-core Ryzen 5 1600 in the so-called Box-set (along with a cooler). To take a more powerful chip, alas, did not happen. On the other hand, the AM4 platform is good because it allows without special attachments to the mother Board and the system cooling treat yourself to a acceleration. Ordered at Computeruniverse system meets this requirement 100 %.
In my opinion, the table is pretty significant. At the time it was compiled using catalog "Regarda," I "squeeze" in build 6-core AMD processor Ryzen or 4-core Core i3-8100. Had to choose among the Quad, as Ryzen Ryzen 3 1200 5 1400. A very interesting model Ryzen 3 2300X in this time I have not found.
In the preparation of various configurations, I usually have only one rule: in the Assembly, the priority is given to those components that are harder to replace. For example, we could build a system with Ryzen 3 1200 and 16 GB of RAM, but in this case, it would have to take Radeon RX 570 with 4 GB of VRAM. In my opinion, for the same money looks better Assembly Ryzen 5 1400, 8 GB RAM and Radeon RX 570 8 GB because to buy eventually (after a couple of months, to delay the upgrade of RAM is not necessary) the second memory module is easier than replacing a graphics card or processor.
Finally, note the additional components used in the Assembly. So, in the Computeruniverse-system uses a higher quality motherboard, case and power supply. Yes, these devices will not affect the performance level of the system unit, but a home computer is not always in FPS games. It's not just about speed, but about reliability, functionality, aesthetics and, finally, the ability to sell over time, components are more expensive.
Examples of assemblies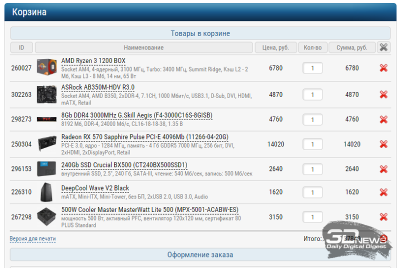 re_1.png
See all images (5)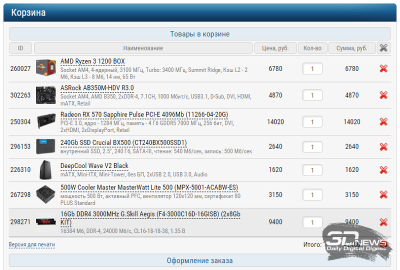 re_2.png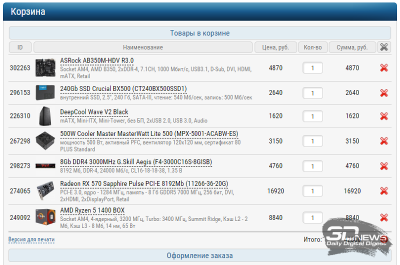 re_3.png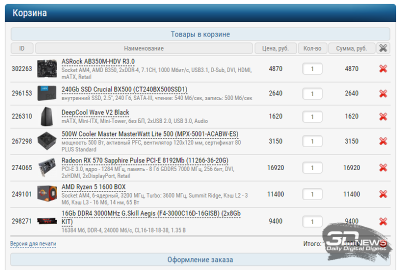 re_4.png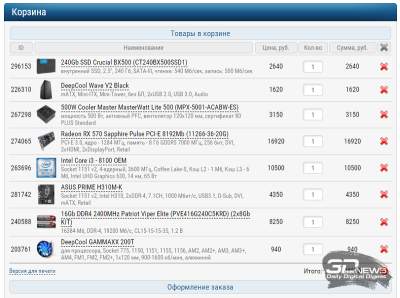 re_5.png
See all
image (5)
Similar in performance build — with Ryzen six-core, 16 GB RAM, Radeon RX 570 8 GB — in "Regate" would be January 24, 2019, exactly 50 000 rubles (unfortunately, ASRock Pro4 AB350M was not on sale, but its stated price — 5 270 rubles). So, buying the components in Computeruniverse, we saved more than 8 000. A lot or a little — to solve to you, dear readers. I guess in the backwoods of our country the price difference is even more substantial and even more tempting for the enthusiast who wants to assemble his PC.
Of course, savings is the first and most important plus Computeruniverse. But the disadvantages of "foreign" shopping I'm going to tell next.
Personal impressions about Computeruniverse
Honestly, I still don't know how to treat Computeruniverse. On the one hand, we are dealing with a very mediocre shop. On the other hand, at the time of this writing, I purchased of the Germans have 22 times.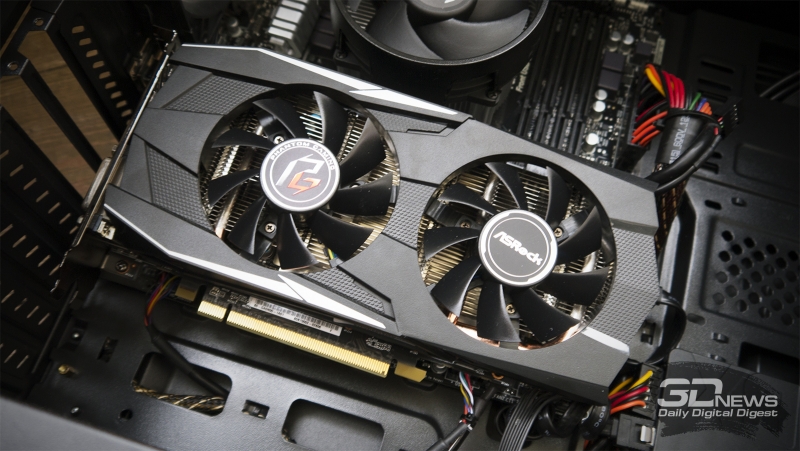 Second — after the price — and the last Computeruniverse plus is undoubtedly a variety of computer equipment and other consumer electronics. This article was specially bought video card ASRock — just because I wanted to get my hands on a device that we have is not for sale (although it was possible to order a cheaper version of the Radeon RX 570 from Gigabyte or XFX).
Next, we face only cons, some of which are directly related to Computeruniverse, the other part — with the fact that we are dealing with the international shipment of goods and with "Mail of Russia".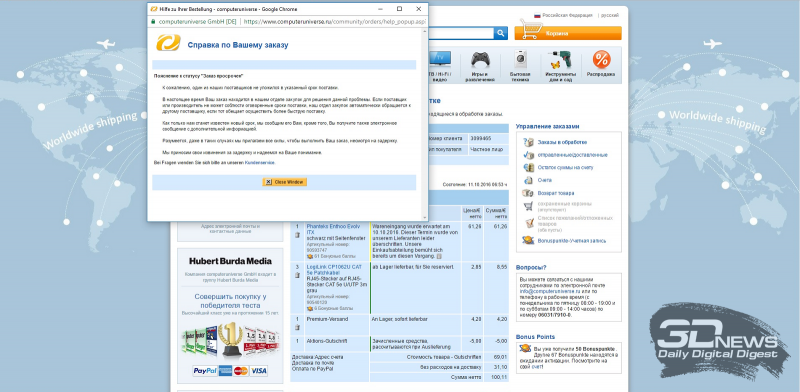 In General, Computeruniverse completely destroys opinion about the punctuality of the Germans. Do not send the goods on time — this is quite a common situation. In the item card can be written "Will be ready to ship in 1-2 days" or "Will be ready to ship in 5-10 days" (unfortunately, the website is translated into Russian language anyhow, and not completely), but that means nothing. The goods can be sent in two weeks…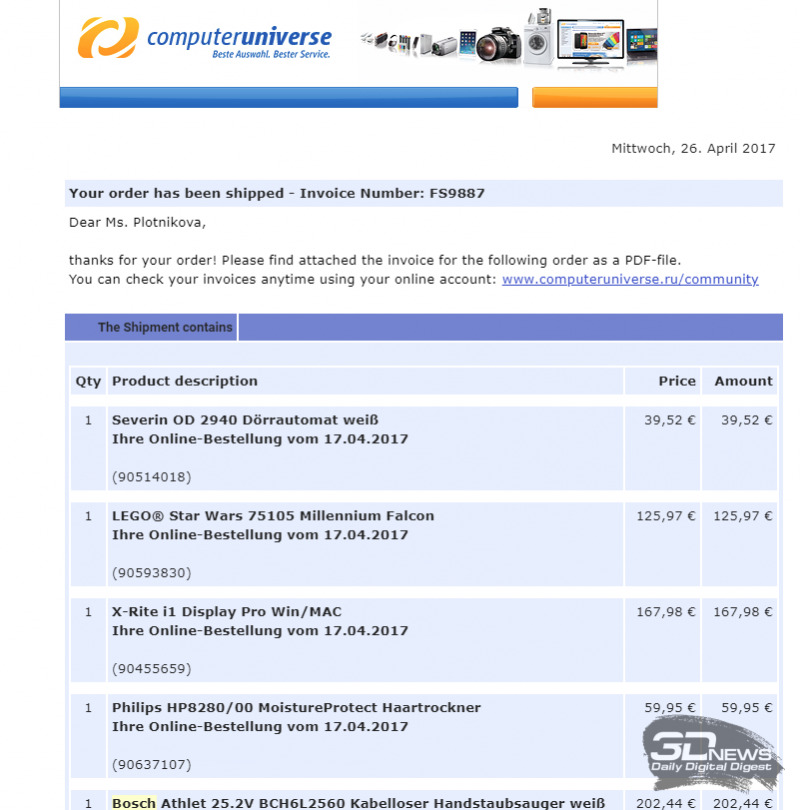 But they can in a month. Once my order is not issued because one item arrived from the far warehouse to them to the point of departure parcels, although the site is in the item card were listed the status "Will be ready to ship in 1-2 days". The guys from Computeruniverse said that the item must be replaced with a new one, but they are not in a hurry to reply to emails. In the end a refund, order a new product and, respectively, sending it took 27 days. So when ordering at Computeruniverse never expect that the parcel will reach you in a couple of weeks.
Send the wrong item — it staff are also able Computeruniverse! The photos above depicts a supposedly dual channel memory kit Crucial DDR3-1600, but in fact they sent me a single module server ECC-DDR4-2133 memory. I could send it back, but it was much easier to sell it on "Craigslist".
In fact, warranty service — this is the third disadvantage associated with shopping at Computeruniverse. If the device fails (or you sent the wrong equipment), it will have to send back to Germany. In this respect, everything works as it should: the package will receive, transport costs will be reimbursed (but no more than 40 euros), and then will either send new equipment or repair the old, or return the money if a case of warranty, of course. This is written in detail on the website of the store.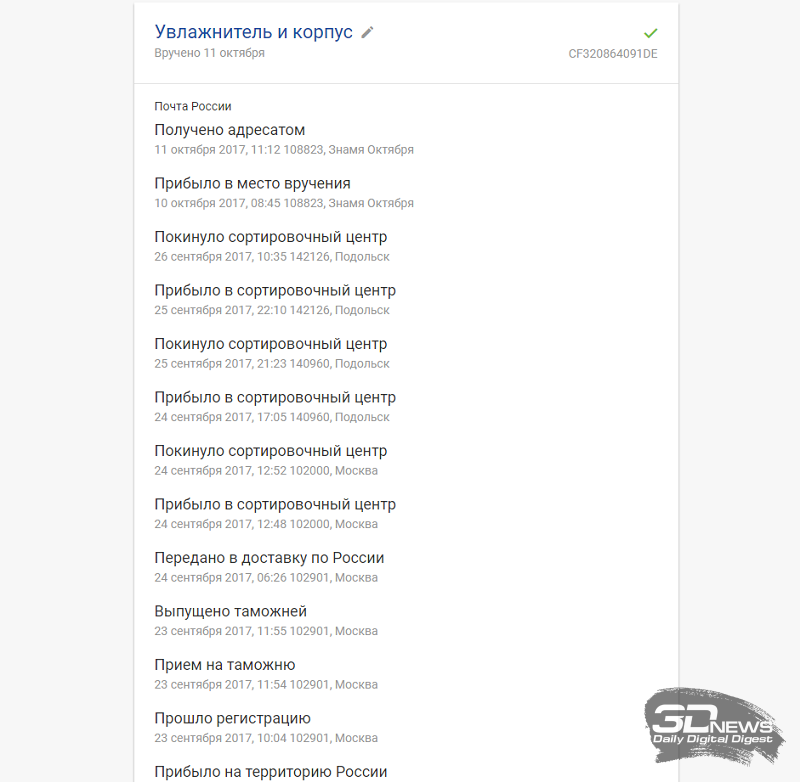 Other disadvantages of the purchase of computer equipment abroad related to their delivery. In Germany DHL transports the package, and then transmits it "Mail of Russia". Once my box was lost, it left the sorting center and did not get to the place of delivery. I had to go to the "Mail of Russia" and to apply for a search. Fortunately, two weeks later the package was found, it was a case Phanteks Enthoo Evolv Shift.

Even worse when the products you ordered will ruin during transportation. This, unfortunately, nobody is insured.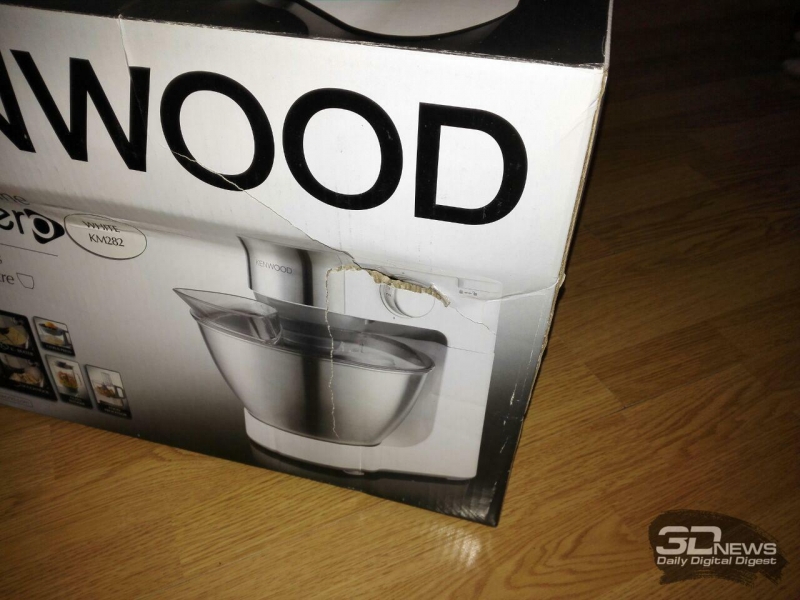 Alas, with this problem I also faced. Once DHL or "Mail of Russia" contributed to the fact that the box of the food processor got very good "hole". The device was fully operational, but his appearance was spoiled. My wife and I then decided not to send the combine back to Germany.
Examples of shipment from Computeruniverse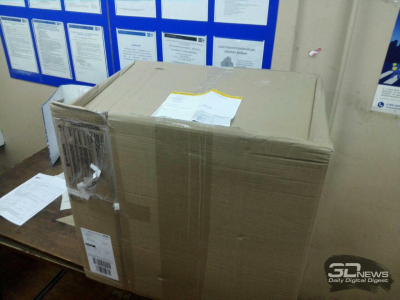 d_1_1.jpg
See all images (10)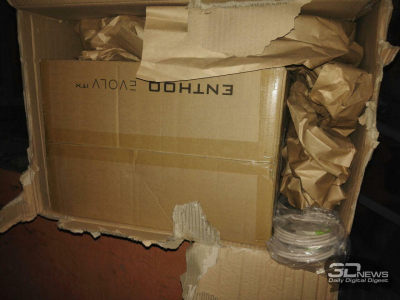 d_1_2.jpg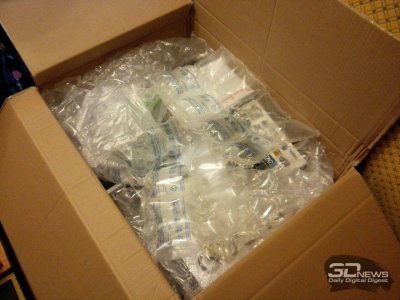 d_2_1.jpg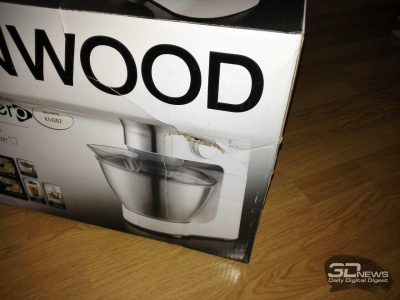 d_2_2.jpg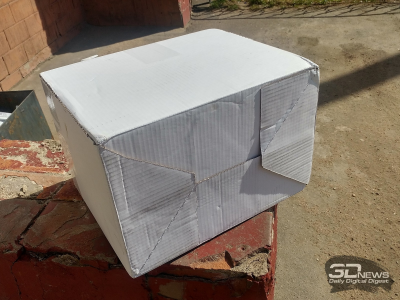 d_3_1.jpg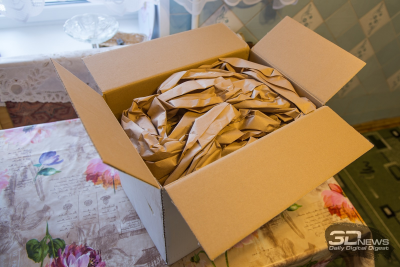 d_3_2.jpg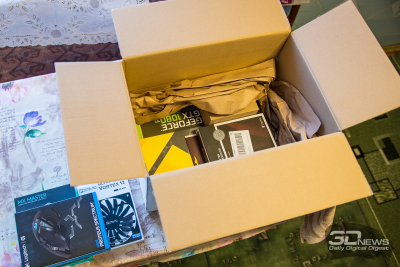 d_3_3.jpg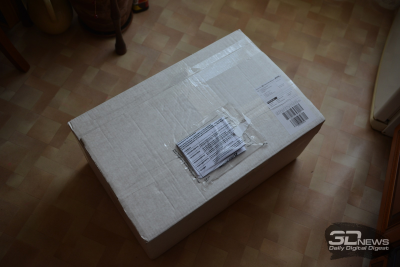 d_4_1.JPG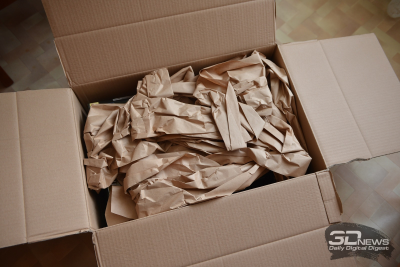 d_4_2.JPG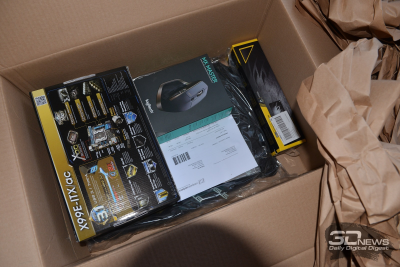 d_4_3.JPG
See all
images (10)
By the way, never book a premium delivery, for which the Germans are asking for 4 Euro cents is pure crap! In the gallery above are some photos of the various orders made in Computeruniverse. Guess where we are talking about premium shipping or not?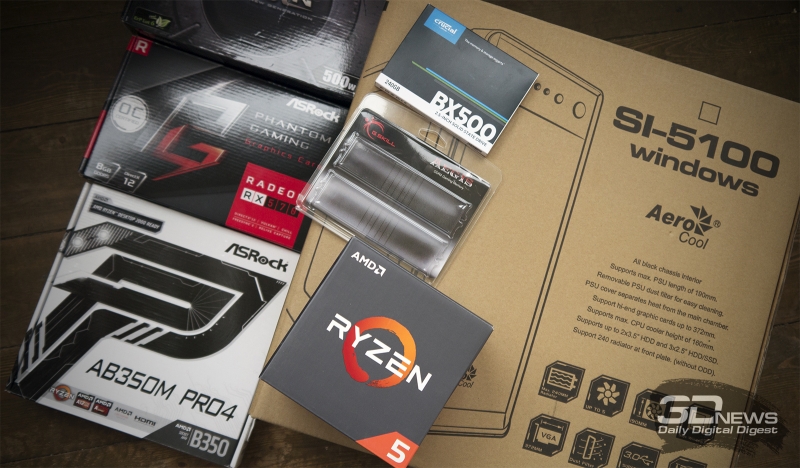 And yet, as you noticed, despite all the shortcomings Computeruniverse in particular, and purchases of goods abroad in General, I continue to buy computer equipment in this store. Indeed, the opportunity to save a few thousand — is a huge plus. So a huge plus is that sometimes, it outweighs several disadvantages. Just know this: buying electronics abroad, you do so at your own risk. And good humor, obtained from committing a seemingly good deals may soon be major spoiled. But I want to believe that you are lucky.
Source: 3dnews.ru