Nokia 9 PureView — a new look at mobile photography
Traditionally, mobile devices have done a single main camera for photography and video recording. Spread three years ago, dual camera brings optical zoom and bokeh effect. This year will be marked by the increase in the number of photosensors to three or more. At least the Finnish company Global HMD, reviving a famous brand ruined Nokia, decided to install a whole array of five cameras, designed to provide never before seen on smartphones of fotosmoralo.
The new Nokia 9 PureView uses a proven brand in 2012 was released the latest smartphone operating system Symbian, the Nokia 808 PureView. Its distinguishing feature was a camera with a 1/1,2″ sensor, with a resolution of 41 Megapixel and Carl Zeiss optics.
The new unit five sensors work together and clearly demonstrate how the future might look like of mobilographia that are limited in thickness, but have a free space on the back side, and also have significant computing resources.
While the company is positioning this solution for enthusiasts that gives special importance to camera quality on a smartphone. The device will be sold at a price of $600, which is not too much for a high quality product, limited edition.
Dust and waterproof IP67 rated housing with streamline with the back enclosed the following hardware: 5,99″ screen pOLED under glass Gorilla Glass 5 with a resolution of 2K and support HDR10 (screen fingerprint sensor is present). Last year's flagship platform Qualcomm Snapdragon 845 is complemented by 6 GB of RAM and 128 GB of memory.
There are LTE modules with Gigabit connection, Wi‑Fi ac, Bluetooth 5.0, GPS, GLONASS and BDS. The battery has a charging capacity 3320 mAh, supported wireless charging Qi. Has 3 MIC and mono speaker, and also support wireless audio aptX Qualcomm standard. Powered smartphone running the latest Android 9 Pie in the reference performance of the Android One. Nokia 9 PureView weighs 172 g with dimensions 155 x 75 x 8 mm.
All this is pretty typical, and it is time to move on to the main. The camera system is described as a 20-Megapixel front screen flash and five rear 12-MP camera with aperture of f/1,82 and optics from Zeiss. However, only two of the five cameras shoot in color, others are responsible for the clarity and depth of image. Unlike competing multi-touch solutions where it switches between the lenses — wide angle, wide angle, or telephoto — Nokia 9 PureView camera all work together.
Unlike conventional HDR mode, built on the principle of continuous shooting with different exposure and subsequent Association of software frames, Nokia these heterogeneous data to obtain frames with high dynamic range are shot simultaneously with multiple cameras makes it possible to eliminate a number of artifacts. Since the phone is positioned at photographers, there is a possibility of saving of pictures in format RAW digital negatives DNG. Another advantage of such a multi-camera system is the ability to adjust the focus and bokeh effect in the Google Photos editor Photoshop or Lightroom after the fact. Nokia 9 PureView can identify more than 1200 layers to create a detailed depth map of the image.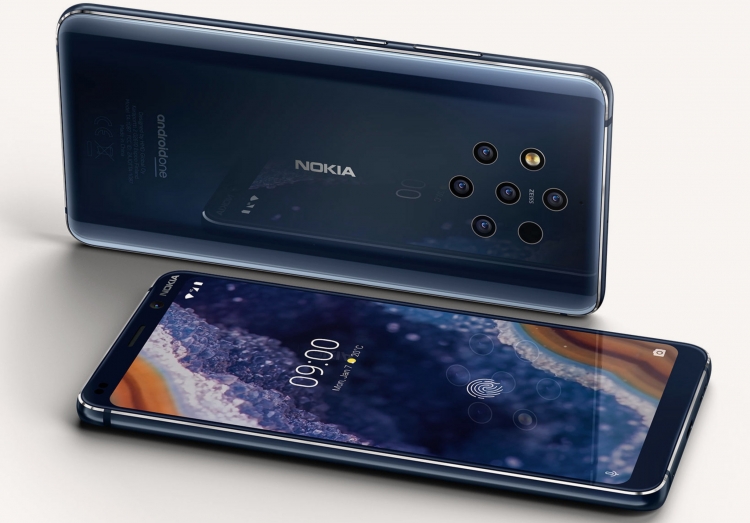 The photos really are of high clarity and detail. To handle such a large dataset requires higher resources (5-10 seconds to process the image), but this does not affect the speed of photographing, since the calculations are performed in the background. It should also be noted the ability to record 4K video HDR with surround sound.
In the end, the Nokia PureView 9 we see representative of the new generation smartphones in terms of quality and possibilities of photography. However, to assess whether the buyers of such an approach and will agree to pay for such advantages, time will tell.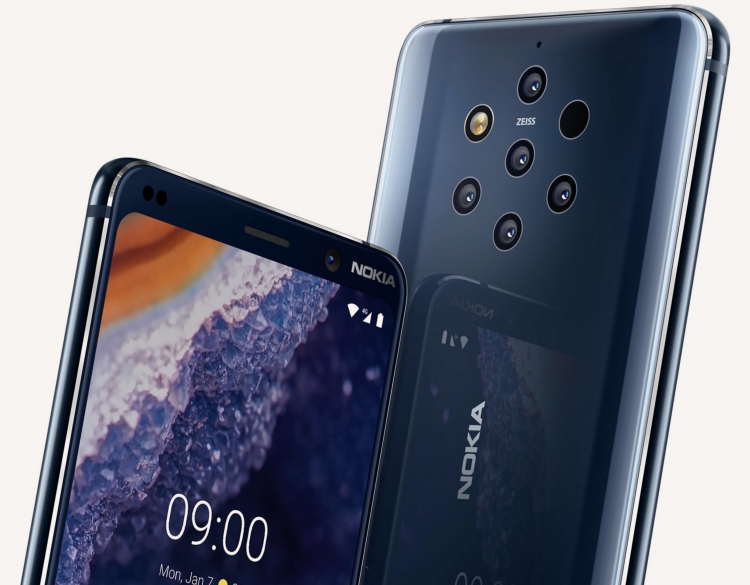 Source: 3Dnews.ru