Microsoft began testing the Windows 10 upgrade for 2020
Microsoft released a first test build is not for Windows 10, 19H2, as one might think, and for the next update, which should come out in the spring of 2020. The Corporation explained it to new functionality which requires a long testing and debugging. Although details on what kind of capabilities yet.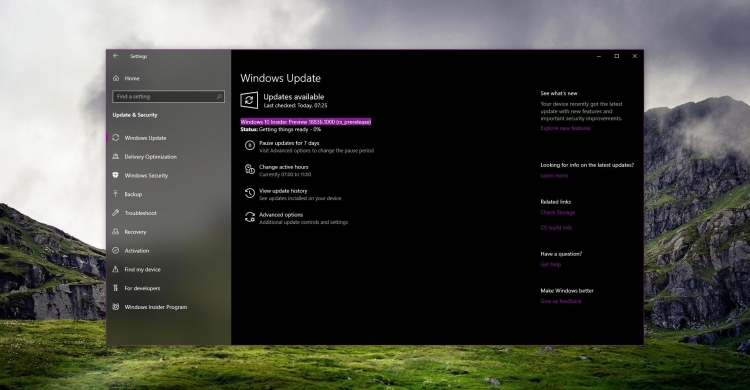 The company also this way we can gather opinions from the participants, so there is a chance to learn what's new in store for Microsoft in the Assembly 20H1. As for the upcoming April
update, it is almost complete. The October update will be released for insiders in the spring, obviously, at the end of April or in may. Also, the developers promised to use and Slow Release Preview for testing drivers and changes in 19H1.
As a reminder, Windows 10 build 18836 already available for download. While it, like any beta, there are bugs and performance issues. The novelty is available only to participants Skip Ahead.
But in the spring we plan to work on bugs and stability improvements, not new features. Even the light theme, apparently, moved in 19H2. Rather you will find out soon when the new version will go to release status, and will appear in public access.
We will remind that earlier enthusiast showed the possible future design of the start menu without live tiles. And although this is only a fan-made version, the rumors about the redesign have been circulating for months, so it is not excluded that in the spring update 2020 will be something like that.
Source: 3Dnews.ru