LG G8 will receive advanced front 3D camera for facial recognition and AR
LG is still not ready to reveal all details about its next flagship smartphone, but she shared information about the technology, which the audience sees in front camera G8 ThinQ. LG is going to add to the image sensor, Time of Flight, was developed by company Infineon: this innovation is designed to provide advanced face detection, high-quality augmented reality and the best possible shooting under any lighting conditions.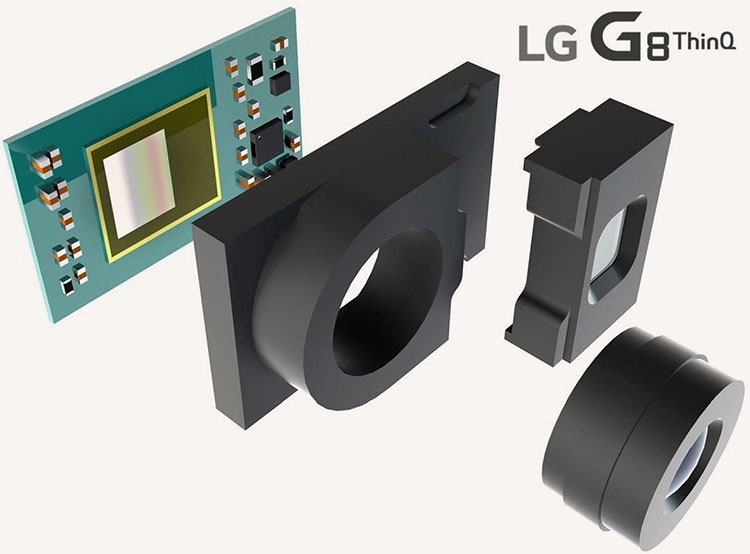 And with all the advantages the technology promises to use less
power than other solutions like used for the implementation of the Apple Face ID. Technology Apple TrueDepth for Face ID is similar to that used in Kinect for Xbox 360, when projected thousands of points, then evaluates the distortion for the understanding of volumetric parameters of the room and objects. In turn, the Time of Flight is more advanced technology that Microsoft used in Kinect for Xbox One. It captures the IR light reflected from objects and gives more accurate results with less computational load. There were rumors that Apple is considering implementing such a sensor in the rear camera of the iPhone, but analyst Ming-Chi Kuo (Ming-Chi Kuo) said that in Apple considered until enough have an existing dual cameras.
LG ThinQ G8 will not be the first smartphone who has got such a sensor. The same sensor Infineon Real3 used here were previously used in Phab Lenovo 2 Pro device, launched in the framework of the Google Tango for promotion of technologies of augmented reality. Was recently presented Vivo Nex Dual Display Edition and Honor View 20 with the same sensor.
In addition to augmented reality and facial recognition, LG has promised that users will be able to say goodbye to the touchpad, which may indicate support for gesture control without touching thanks to the new 3D camera. Fortunately, we will soon be able to find out all the details — the LG launch of the G8 is expected at the Mobile World Congress during a presentation by LG, is scheduled for February 24.
Source: 3Dnews.ru