Xiaomi has responded to the publication of the ranking of the most harmful smartphones
Company Xiaomi made an official statement in connection with the publication of the article 3DNews "Statista has published a ranking of the most harmful of smartphones". Recall that in the rating of smartphones with the highest radiation presents an analytical company Statista are some devices, Chinese companies, including Xiaomi Mi A1, Mi Max 3, Mix Mi 3 and Redmi Note 5.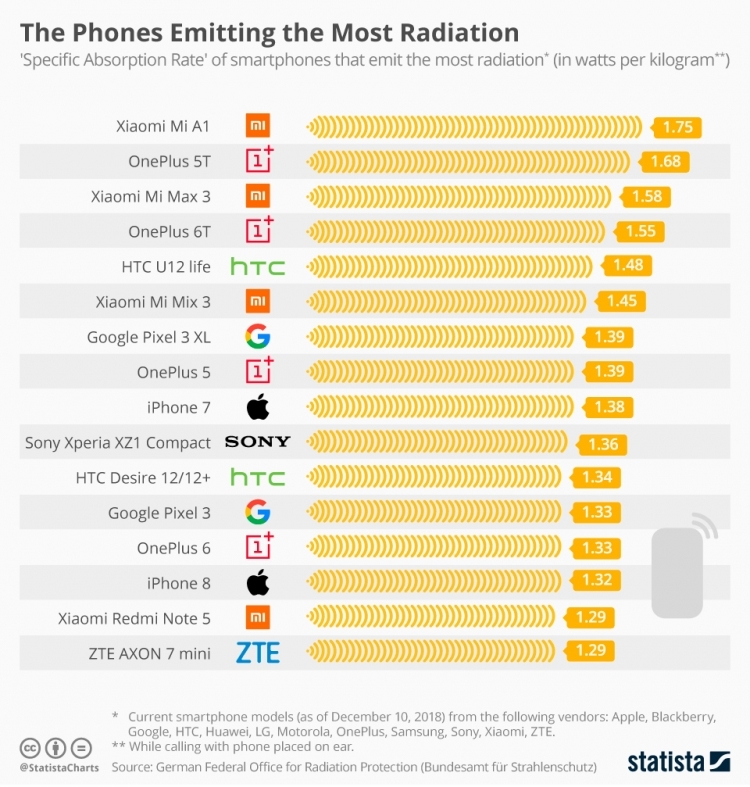 "Xiaomi takes the security of users and strictly complies with local regulations regarding the specific absorption
rate for smartphones (Specific Absorption Rate, SAR). In markets that follow the restrictions of the Council of the European Union is 2.0 W / kg, SAR test result for A1 Mi was 1.75 W / kg (the maximum value).
In markets that follow the standards of the Federal communications Commission United States (Federal Communications Commission, FCC) with a limit set at 1.6 watts per kilogram SAR test result for Mi A1 made up of 1.26 watts per kilogram (maximum)," said Xiaomi in a statement.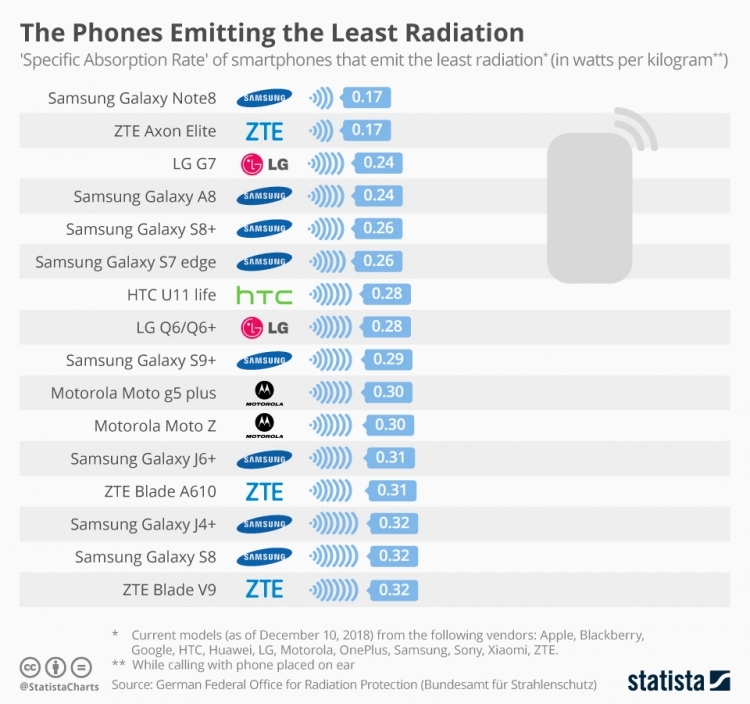 Recall that Statista has also published a rating of smartphones with the lowest radiation level, which was headed by Galaxy Note8 Samsung. Devices the South Korean manufacturer dominates the ranking of 16 positions 8 is Samsung model.
Source: 3Dnews.ru