Statista has published a ranking of the most harmful smartphones
SAR is the specific absorption rate of electromagnetic energy in the tissues of the human body in one second with the unit of watts per kilogram (W/kg). This figure is taken to determine the level of harmful effects of mobile phones, and at a time when cellular communication is part of everyday life, it drew more attention than now. However, still rankings of smartphones by radiation level: for example, such statistics leads the Analytics company Statista. Recently she has published the results of their recent research in this area, which used data from the German office for radiation protection (Bundesamt für Strahlenschutz).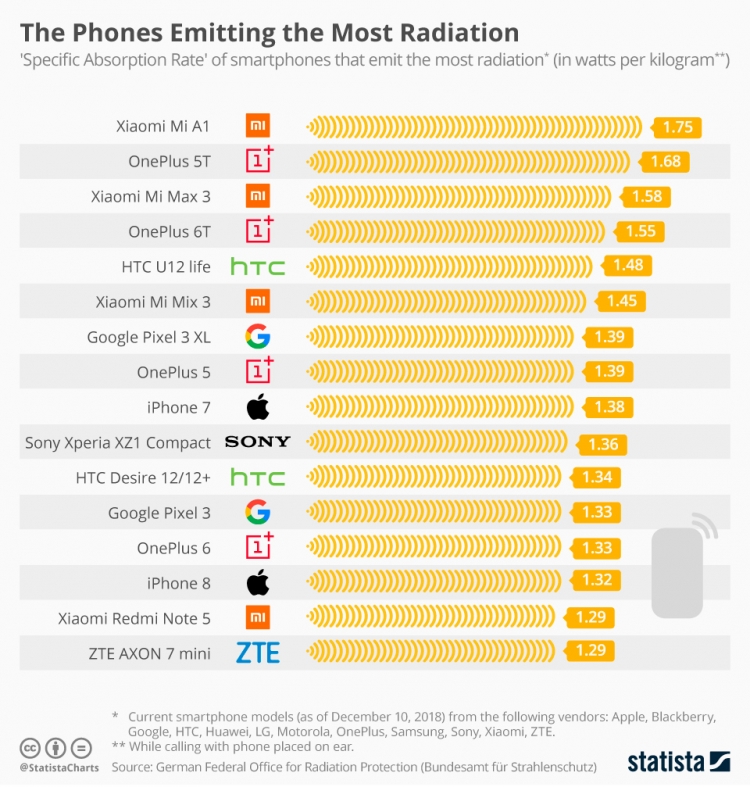 The above infographic shows that in the list of smartphones with the highest electromagnetic radiation (from 1.29 to 1.75 W/kg) exposed to four model Xiaomi and OnePlus as much. Twice "lit up" HTC, Google and Apple, once Sony and ZTE. Led the anti-rating Xiaomi Mi A1, 5T OnePlus and Xiaomi Mi 3 Max.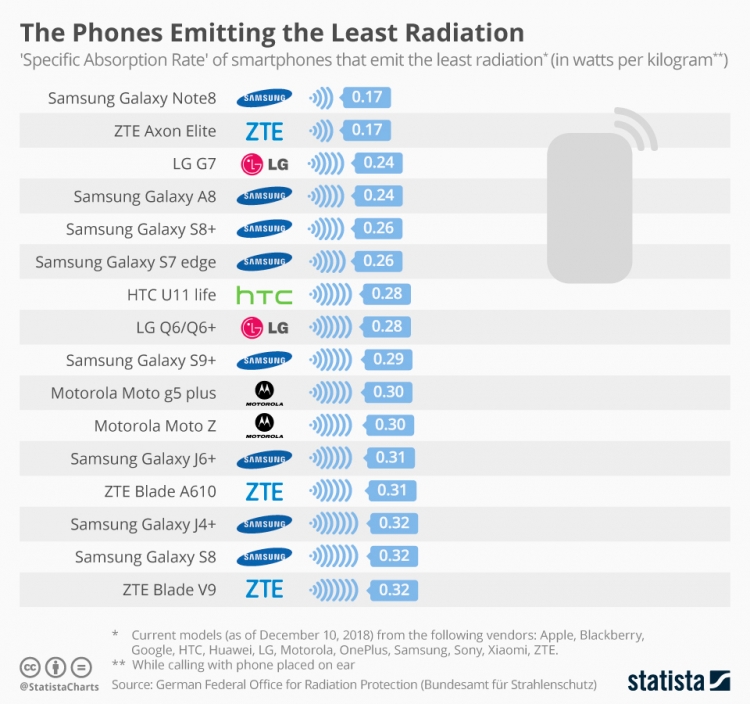 Readers will surely note that in the "black list" was not a single machine of the brand Samsung. And all because products of South Korean giant was occupied by another rating is "white", which includes devices with the lowest level of radiation (from 0.17 to 0.32 W/kg). The first is Galaxy Note8, which shares the podium with ZTE Axon and LG G7. Just the list of the most secure smartphones, there are eight models of Samsung, ZTE and three pair of LG and Motorola.
Source: 3Dnews.ru