CES 2019: Phison presented a high-speed SSD controller for next-generation
The company Phison, known to many of its controllers for solid-state drives, introduced during CES 2019 new controller, code-named PS5016-E16, which is designed for M. 2 drives and NVMe capable of providing data transfer rate of more than 4,000 MB/s.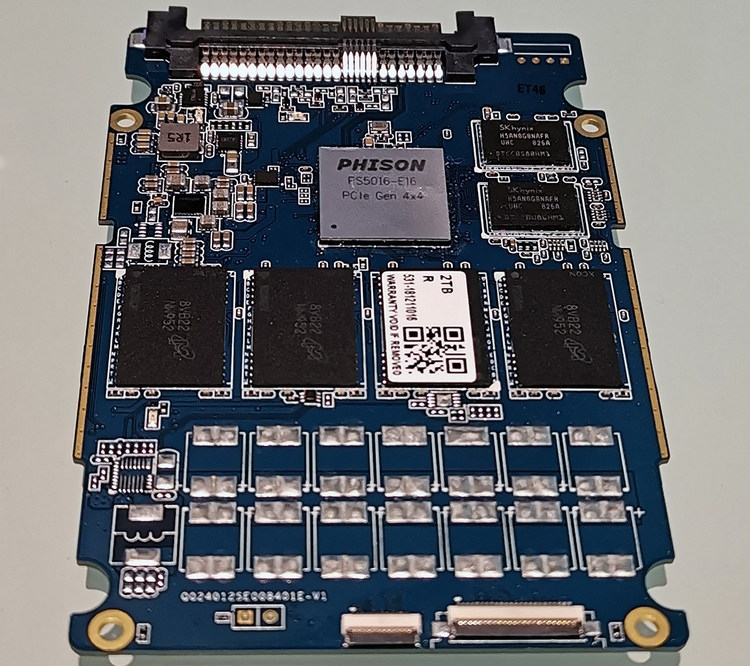 However, the maximum theoretical throughput of four lines PCI Express 3.0, through which you connect modern solid-state drives M. 2 NVMe, is only 3940 MB/s. So how Phison managed to get around this limitation? It's simple: the controller
PS5016-E16 designed for NVMe SSDs format M. 2 is a new generation that will use the PCI-Express 4.0.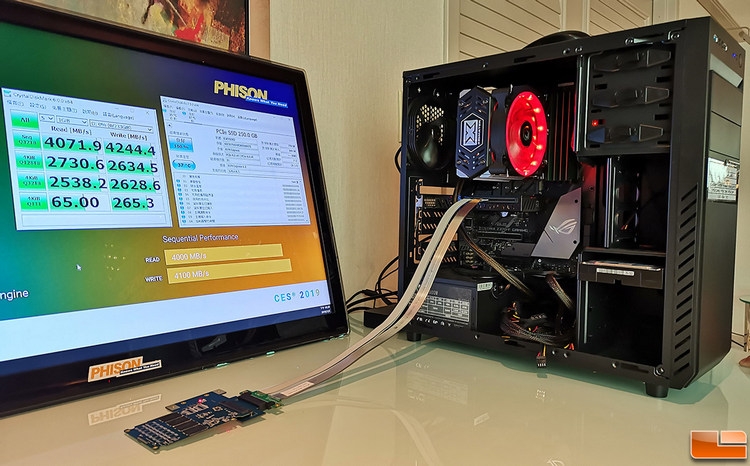 Despite the fact that NVMe M. 2 drives became widespread relatively recently, manufacturers already offer models, the speed of which is close to the maximum possible for PCI Express 3.0, so the transition to PCI Express 4.0 seems the logical further development. Besides, this year in the consumer market will be the processors that support PCI Express 4.0 — Ryzen AMD 3000-series. Yes and in the server segment support a more modern interface will now not only have IBM Power9, but AMD EPYC "Rome".
To demonstrate the capabilities of the new controller used SSD 2 TB memory BiCS3 (TLC) 3D NAND from Toshiba. The drive was connected through a special Converter, which "converts" sixteen PCI Express 3.0 lines eight lines of PCI Express 4.0 system on the basis of the Core i7-8700K and ASUS ROG Strix Z370-F.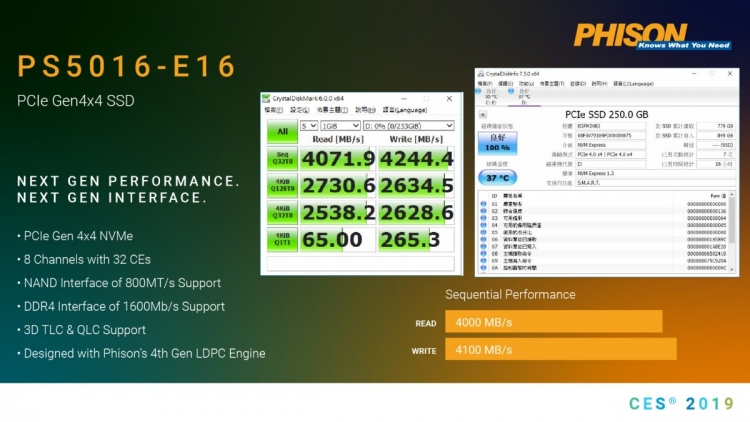 As can be seen, the novelty is able to provide speed sequential read and write and almost 4072 4244 MB/s, respectively. In the future, the Couple hopes to speed up your drive by 10% by optimizing the software, and another 10% through the use of more high-speed memory BiCS4 (QLC) 3D NAND. As a result, the sequential read speeds should reach 4800 Mbps, and the performance of random read/write reach 900 000 IOPS.
Source: 3Dnews.ru