Official: Xbox new generation will be based on the AMD platform
The highlight of yesterday's event AMD was the presentation of a new flagship Radeon VII and the preliminary announcement of processors Ryzen 3000. However, yesterday, the at least another, less obvious, but no less important announcement: it was officially announced that the game console Xbox next generation will be built on the platform AMD.
One of the guests at yesterday's event was Phil Spencer (Phil Spencer), Executive Vice President of game direction of Microsoft and head of Xbox. Actually, talking on stage with Lisa su, the head of Xbox said that Microsoft and AMD will continue their cooperation to create a "future platforms". This was said in the context of the game consoles, so to take these words in a different way is difficult.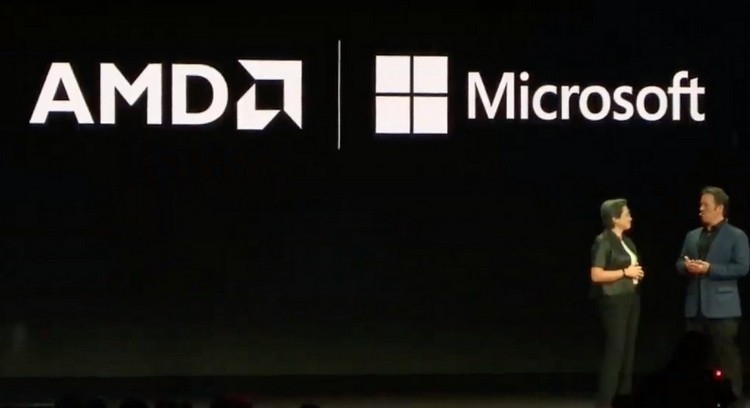 Phil Spencer thanked Lisa su for their cooperation: "When we think about what our partners are, we see great companies who not only do excellent work, but also doing it correctly. You [Lisa su] whom I respect for what you have done for this industry, and I saw you run AMD and I am glad that we have a partner like AMD, which is jointly working with us on our future technologies."
Also, the head of Xbox said: "Partnership and innovation, which were created in the past, has led to the fact that we can do today, I think it will be critical to our future undertakings. I really look forward to the opportunity to show our new platform and developing people."

Recall that according to rumors, Microsoft is planning to release several new generation consoles. One of them will be the successor to the Xbox One X and will offer the hardware at the highest level. The other will be aimed at more mainstream users and will offer a few less productive "stuffing" at a more attractive price. Finally, the budget model will only run games in the cloud xCloud Microsoft Project.
Source: 3Dnews.ru