2019 CES: LG will Soon allow you to brew craft beer at home on a capsule machine HomeBrew
As expected, LG Electronics first introduced at the event CES 2019 home machine to "craft" brewing on a capsule-based — HomeBrew. This device is designed to make the process extremely simple through the use of a disposable capsule, optimized algorithm of fermentation and a convenient mechanism of self-cleaning. The product is designed for lovers of a cold beer of its own production, not wishing to complicate his life.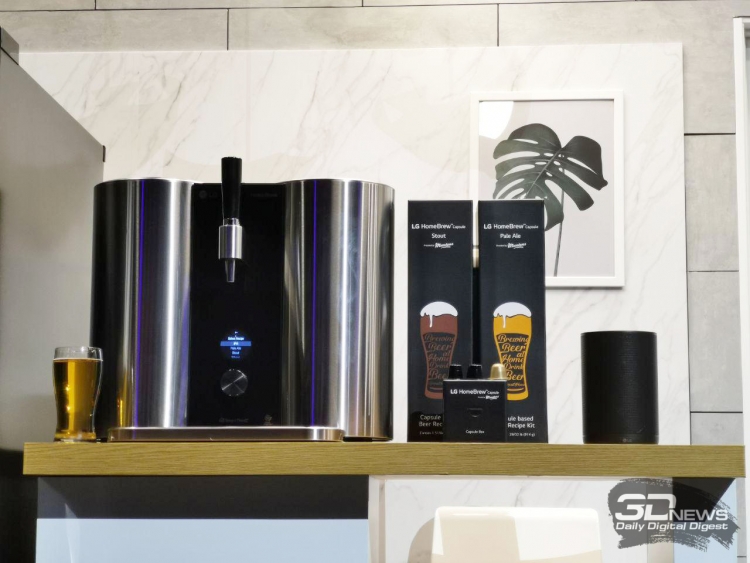 HomeBrew allows you to receive five different types of beer:
intoxicating, American IPA, a Golden American pale ale (APA), full English stout, spicy Belgian witbier and dry Czech Pilsner. LG has said that for the production of five litres of the drink the machine will take about two weeks, although this will depend on the type of beer. Promised excellent results and a rich aroma.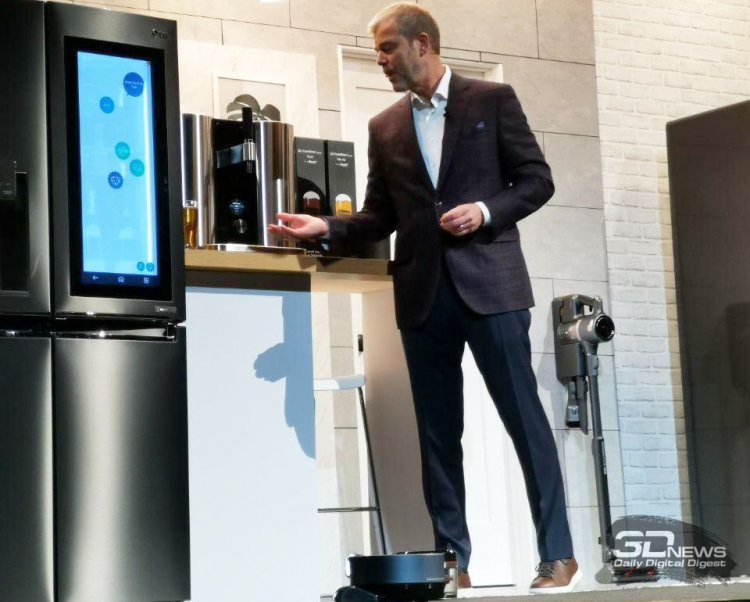 At the presentation, LG said that the supply of the first capsules for its machines will be occupied by Muntons, which for nearly 100 years, manufactures malt, malt extracts, flours and other raw materials for Breweries and bakeries. She began its activities in the UK in 1921. Apparently, in the future may cause capsules and from other companies.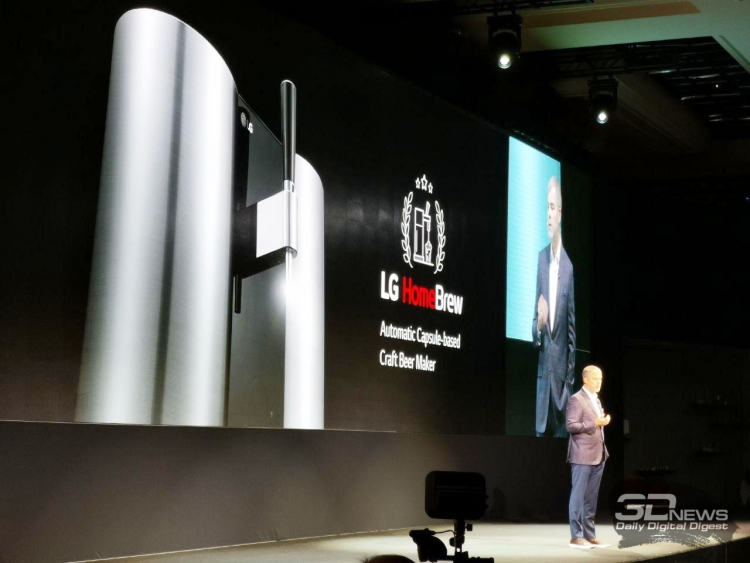 Before brewing you need to do is add water and put three small capsules are: brewer's yeast, essential oil of hops and flavors. Next, simply select the class and press one button — LG HomeBrew fully automatiseret procedure, ranging from fermentation, carbonation, and exposure to maintenance and cleaning. And free app for Android and iOS will allow you to check the status of the machine at any time and even outside the house.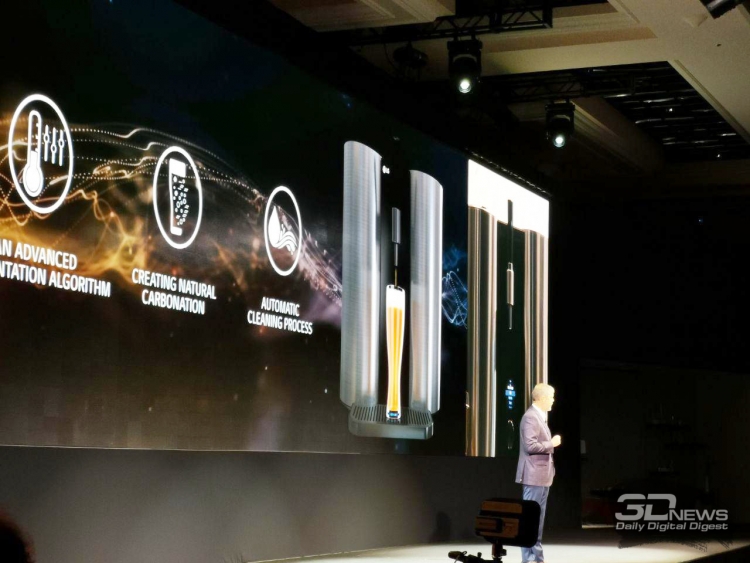 HomeBrew is not only extremely simplifies the manufacturing of craft beer, but also improves the quality. Optimized the algorithm of fermentation, which LG developed more than three years, subtly controls the process accurately controls the temperature and pressure to ensure success. Among other things, will help the party to avoid infection, a common problem for inexperienced homebrewers. After cooking, the machine automatically solely disinfected with hot water, which ensures hygienic cleanliness until the next batch.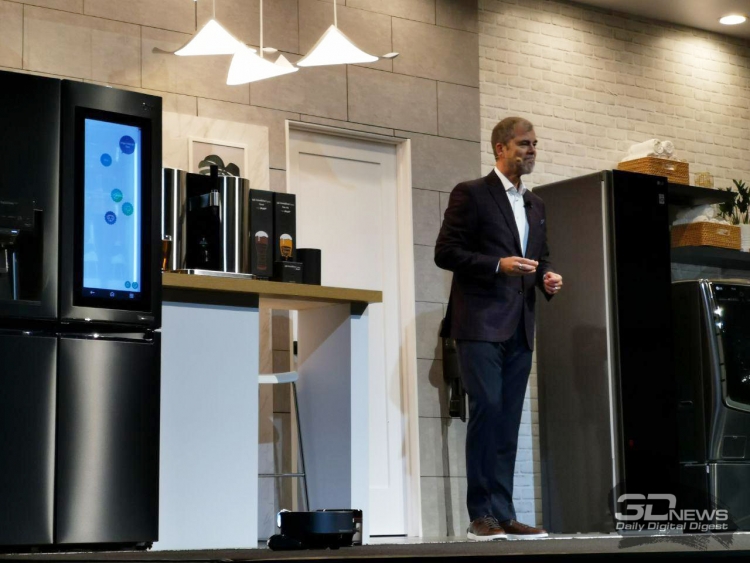 Although LG says about the imminent launch, unfortunately, the release date cars on the market, as well as the price (of the system and capsules), is not yet known. We hope to wait until the end of the year is not necessary, the prices will be reasonable, and the result is worthwhile. Visitors can watch an excerpt from the presentation at CES:
Source: 3Dnews.ru