Video: build electric car Tesla Model 3 from beginning to end
Tesla has released a video demonstrating the Assembly process of the electric car Tesla Model 3 from the beginning to end of movement at its plant in Fremont (California).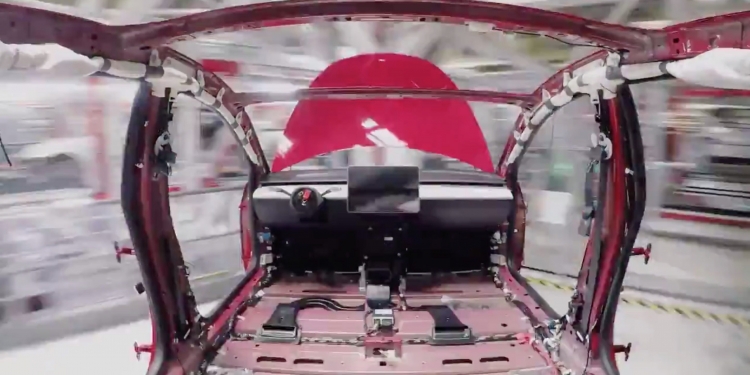 The General Assembly is one of the most difficult stages of automobile production, when a large number of parts, components and assemblies connect, transforming into the finished product — the car.
View this post on Instagram
Tesla said that
the electric car Model 3 consists of more than 10,000 parts, most of which are connected to a single unit during the General Assembly.
The automaker built a main line for assembling Model 3 in Fremont. To achieve targets for the production of electric — 5,000 pieces in a week — near the plant was built another Assembly line, placed in the experimental shop inside the hangar. This controversial decision drew criticism users.
Tesla aims to produce a record number of Model 3 in this quarter, so that users in the United States could use the Federal tax credit for the purchase of electric vehicle before it will decrease in 2019.
The company claims that it still has the stock electric cars available for delivery to USA.
Source: 3Dnews.ru