Memory is getting cheaper, manufacturers are scared and reduce investments
Leading manufacturers of memory, Samsung and Hynix, which together occupy two-thirds of the market for DRAM chips and slightly less than half of the NAND market, are forced to reconsider their plans to increase production capacity. As reported by analysts, the Korean manufacturers are faced with decreasing demand for their products, and they have no choice but to revise the strategy of development. According to estimates by IC Insights, Samsung invests in 2019 in the development of production
of $18 billion, which is 20% less than in the final year, and SK Hynix will reduce capital expenditures in 2019 by 22 % to $10 billion.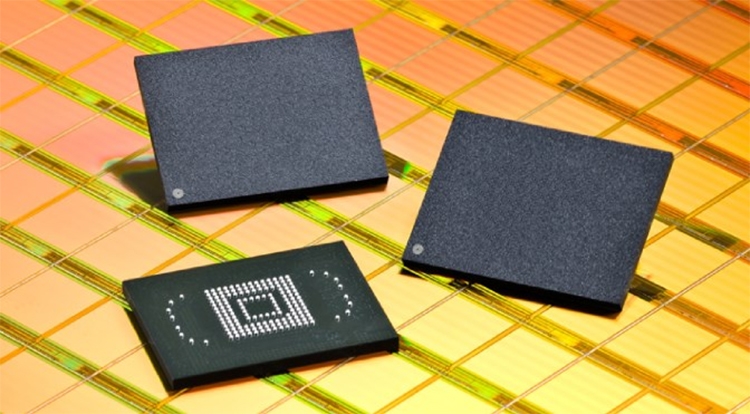 Analyst at Korean development Institute (KDI), Kwon Kyu-Ho (Kwon Kyu-ho) warns that "companies have no choice and they will have to adjust the pace of production expansion, because it is impossible to expect that boom in the market of memory observed in 2017 and 2018, will continue next year." In fact, the demand for semiconductor products, the Korean giants can be traced now. In November, total shipments of chips with Samsung and SK Hynix declined 16.3% compared to October. And the volume of production for the same period decreased by 5.2 %.
Until recently, memory manufacturers received a windfall in the background of the rapid development of the entire IT industry and growth of "data economy" in which global companies like Google and Amazon have become major buyers of memory chips for the commissioning a variety of cloud services and processing "big data". Currently, however, the intensive growth of this industry over, and trade conflicts between the US and China contribute additional uncertainty to the future. Is stagnating and smartphone market, which had also played a major consumer of memory chips.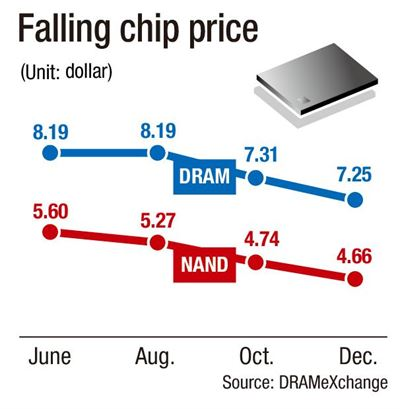 As a result, global markets DRAM and NAND chips, where Samsung and SK Hynix dominate, enter into a period of downward trends. In particular, the cost of DRAM chips during the period from August to October was down 11 %, and in the period from October to the present time has fallen by 1 %. A similar trend is seen with the chips flash memory. From August to October, they fell by 10 %, and from October to December and by another 2 %.
As explained by industry experts, such a sharp fall of prices was not expecting anyone. But even worse is that there is no reason why the situation may change. Ahead of a prolonged period of excess supply over demand with all its consequences. Here, the leading manufacturers of memory waiting for another blow: in 2019, and mass production of DRAM and NAND products have to start a Chinese company.
Source: 3Dnews.ru