Festive PS-the theme alludes to the development of the PlayStation 5
In October, the leadership of Sony hinted that the development is the PlayStation next generation. According to reports, the device will be released no earlier than 2020, but Japanese Corporation, it seems, already begins to hint at the coming announcement of consoles.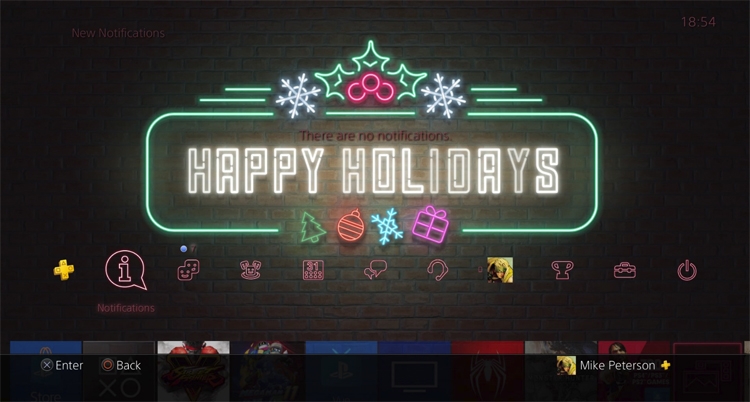 Thus, observers saw a reference to the PlayStation 5 in a Christmas theme for the current console, the PlayStation 4. The fact that the letter "S" in the word PlayStation in this thread very much resembles in shape the number "5". However, the phrase "Happy Holidays" from the letter "S" looks different (see illustration below). However, other characters designed in the same style.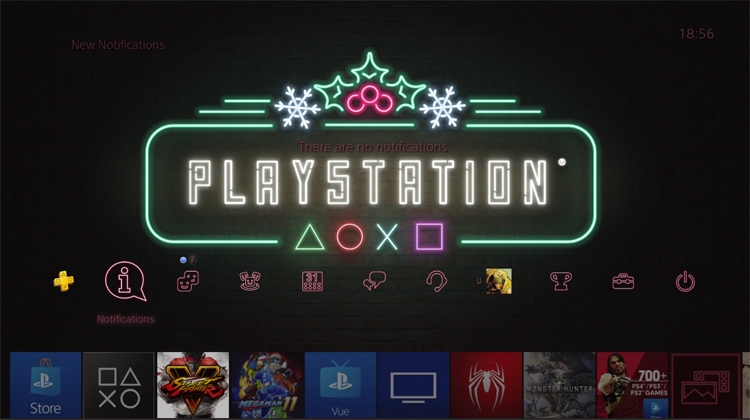 Thus, conclude the observers, Sony such a subtle way hints at the development of game consoles next generation.

However, there is another explanation. The fact that this year the PlayStation 4 console celebrated its fifth birthday: the original version of the console went on sale November 15, 2013. It was on this date may indicate stylized number "5" letter "S" in PlayStation.
One way or another, but the information about the PlayStation 5. Earlier it was reported that the device can get the OCTA-core processor Ryzen development of AMD. The price of the console supposedly will be around $ 500.
Source: 3Dnews.ru