Ashen from ashes to light. Review
Genre
Action, adventure, roleplay
Publisher
Annapurna Interactive
Developer
Aurora44
Minimum requirements
Intel Core i3-4150 3.5 GHz/AMD FX-4170 4.2 GHz, 4 GB RAM, graphics card with support for DirectX 11 and 2GB of memory, e.g. NVIDIA GeForce GTX 760/AMD Radeon R7 270X, 15 GB on your hard disk, Internet connection and an account in the Epic Games Store
Recommended requirements
Intel Core i5-2500K 3.3 GHz/AMD FX-8150 3.6 GHz, 8 GB

RAM, video card with support for DirectX 11 and 4 GB of memory, for example NVIDIA GeForce GTX 970/AMD Radeon R9 280X
Release date
6 Dec 2018
Age limit
12 years
Platform
PC, Xbox One
Official website
Game tested on Xbox One X
Did Hidetaka Miyazaki, Demon's Souls so much impact on the gaming industry, and its echo will be clearly given in a variety of projects ten years later? Every second a developer of role-playing games is now trying to reproduce the formula that underlies the "soul" series: some borrow individual elements, the other approach entirely. Does not hide the source of inspiration and Studio Aurora44. But if you dig deeper, Ashen is the direct opposite of creation From Software.
Shoulder to shoulder
Thousands and thousands of years light Ash lighted up the world. But eternity is an illusion, and even the Supreme creation destined one day to publish last breath. The sigh that all will plunge into absolute darkness. But if the projects From Software every time we see the decline of civilization, Ashen takes us through ages of darkness to the beginning of a new cycle of life. Divine Ash is reborn, bringing light to this earth. But she's still weak, and the darkness is not going to retreat. The world needs defenders, one of which becomes our unnamed hero.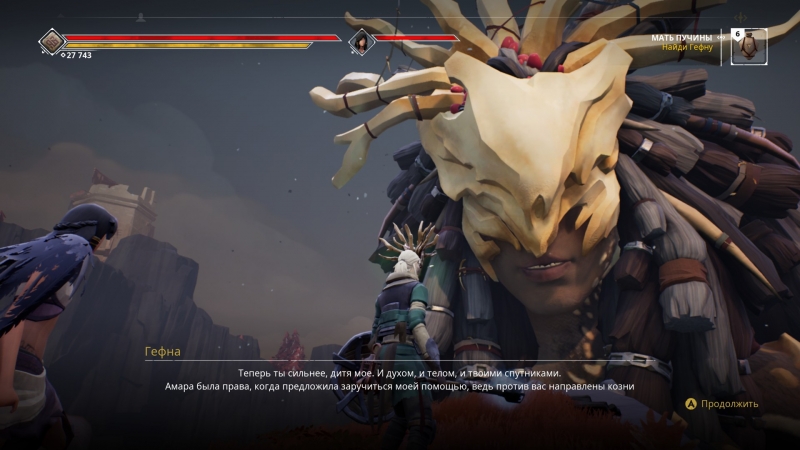 Ashen — a story not of death but of rebirth. She presses a dark, heavy atmosphere. Instead, the journey through the world is more like The Journey. The game is made in a kind of austere style, in which characters and surroundings are made rough, intentionally devoid of details. The characters, for example, there are no features as such. Due to the unusual appearance and muted palette, but still warm colors, Ashen is calming and peaceful, despite lurking around the corner danger. The feeling of comfort leaves except in gloomy caves, where it's pitch-dark without a lamp.
Near the beginning the protagonist establishes an Orphanage vagabonds — a settlement which will be home to all encountered characters. And the farther you go in your journey, the more rapidly this small town, and with it the opportunities available to you. If in the beginning it will only be the tent on the ruins, closer to the final Shelter is already built up with beautiful houses, in which you can find many opportunities to improve equipment. To affect the progress of construction it is impossible, but the native atmosphere of the place is more than redeems.
Ashen the world is not as large as in any of the Dark Souls, and far more linear. Structurally, we have several convenient locations, connected in a single chain. There is no need to look for shortcuts or cutting. The function fires — save points — perform stones of resurrection, and generally to get to your destination easily and quickly.
At some point you will have the ability to instantly move between the stones, which, coupled with the normal world map makes navigation very simple and convenient.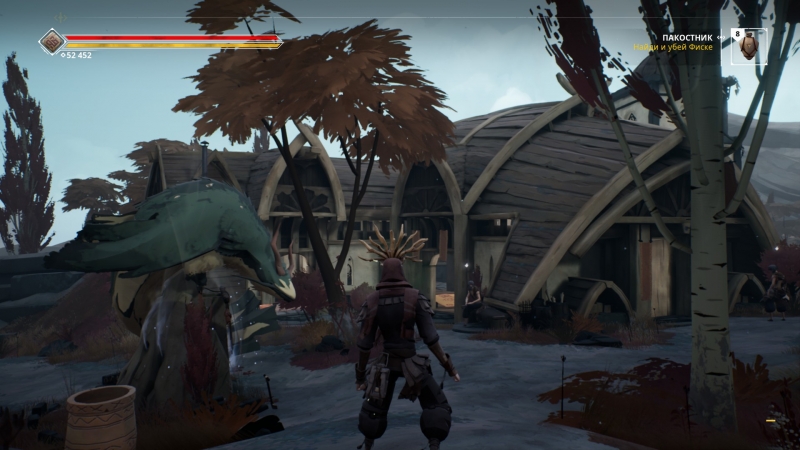 Despite its modest scale, locations littered with many secrets, many of which can be reached only through acrobatic skills. Character easily clings to ledges and tightened, normal jumps. To reach some places will help partner outside the Shelter, the hero is never alone. To manage the partner can artificial intelligence or a live player, who discreetly "pick up" in your session. Together you will look like settlers from a Shelter.
Partners — not just pleasure, but a full-fledged personality with its own storyline, developing parallel to the main story. Upon completion of these branches colleagues become stronger, and are perceived not just as a nameless NPC, but as trusted friends and companions on whom you can rely on in difficult times.
However, for a pure introvert and antisocial personalities have a menu option to disable teammates. Then you will be alone with all the dangers and greatly complicate his life. Joint passage Ashen practically does not cause problems, and even some of the rare bosses for two fighters are something of a pear for a beating. In addition to the final. He will pull your nerves in the best Souls-traditions.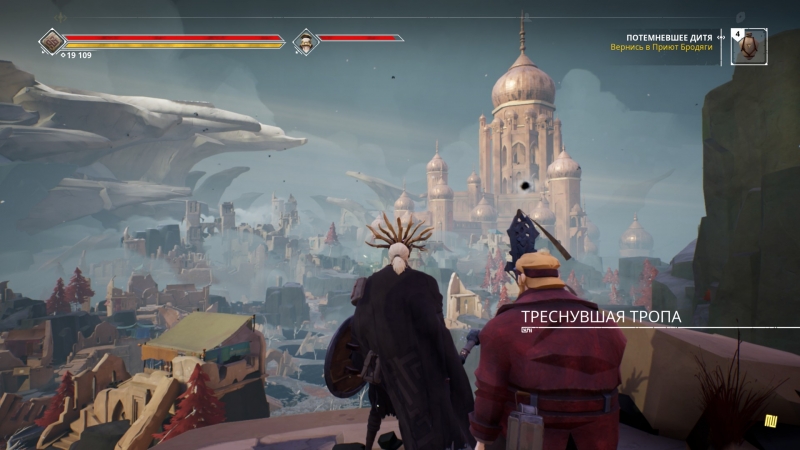 The combat system is almost entirely borrowed from creations From Software, but offers slightly less features. Light and heavy attacks combined in simple combinations, and the shield and roll help to avoid damage. Fend off the attack or unleash a powerful finishing blow is impossible. Types of weapons is also a bit — only axes and maces. But each individual sample is unique in many ways. Are not only different damage values, but the pace and movement, making every weapon I want to try in action. The only pity is that inventory is very limited, and to carry everything fail.
Sooner or later you will have a favorite weapon with which you are not going to leave. To improve it in the Shelter, which will require stuff — the local currency and the analogue shower, and special resources. But the hero can't improve, pumping in Ashen is not provided. The style of the game depends on selected uniforms and active talismans that give certain bonuses.
The game largely seems the chamber, but the small size of her face, because the emphasis is on quality, not quantity. The world is small, but each location has unique style and its own atmosphere. New places or randomly found dungeons cause that joyful feeling of discovery.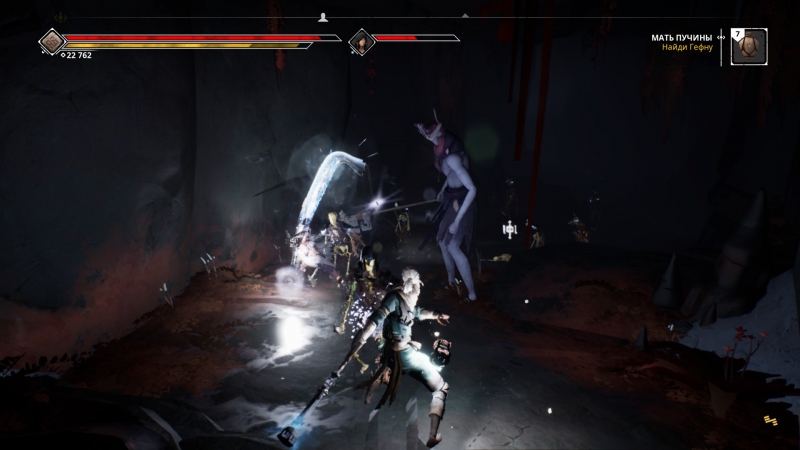 Temp Ashen calibrated, and despite the lack of broad diversity in the combat system, battles are not bored. The developers constantly throw up new variations of enemies that have to adapt. When the last enemy is defeated, it's time to carefully look around there is always a lot of secrets. The project is not in vain for so many years polished. If we leave out the question of a taste — not everyone likes such mechanics, and the abstract style can come not fans of Hyper-realism, something to find fault with the game is extremely difficult. Except that here the fixation on the target during acceleration is slipping with the enemy. Not very convenient.
* * *
Aurora44 managed to build a distinctive and unique game mechanics, has long become habitual. Do not blindly copy other people's achievements, and to put familiar things in your own vision. Looking forward to what the authors will do next.
Advantages:
interesting and memorable visual style;
a small but rich world;
constantly evolving Shelter tramp gives a feeling of home;
developed his associates, who formed the true bonds of friendship.
Disadvantages:
limited inventory;
the sight flies off during the run, causing some bumps uncomfortable to perform.
| | |
| --- | --- |
| Graphics | Interesting visual style, backed by a technological Foundation in the form of Unreal Engine 4. Maybe deliberately rough models are not to everyone's taste, but the landscapes are fascinating. |
| Sound | Let not outstanding, but high-quality work of composers is a great complement as a leisurely journey across the plains and ruins, and intense battles with formidable opponents. |
| Single game | A fascinating blend of intense fighting and a measured study of a cozy world. |
| Multiplayer | Multiplayer is woven into the game quietly. The only indication that you share the journey with a live partner is its greater autonomy. |
| Overall impression | Ashen was surprisingly similar to Dark Souls in terms of mechanics and ideas, but completely opposite in atmosphere and attitude. |
Rating: 9,0/10
Read more about the ratings system
Ashen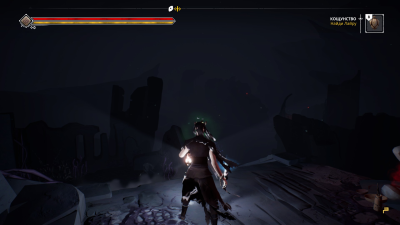 Ashen_screenshot_01.jpg
View all images (20)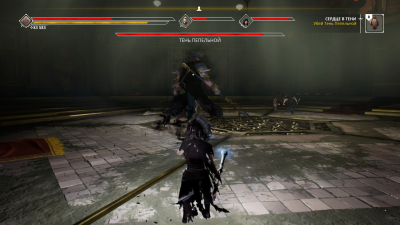 Ashen_screenshot_02.jpg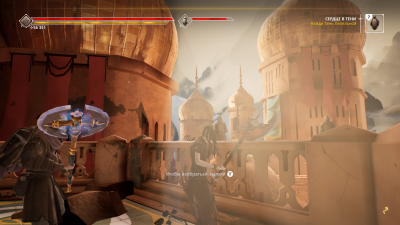 Ashen_screenshot_03.jpg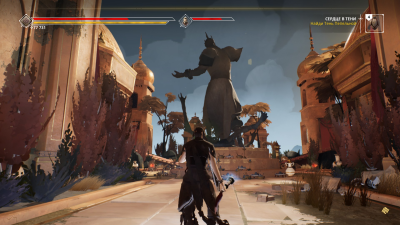 Ashen_screenshot_04.jpg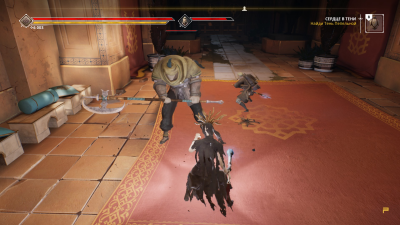 Ashen_screenshot_07.jpg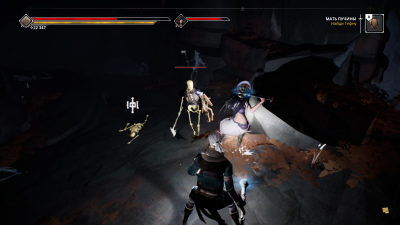 Ashen_screenshot_09.jpg

Ashen_screenshot_11.jpg

Ashen_screenshot_13.jpg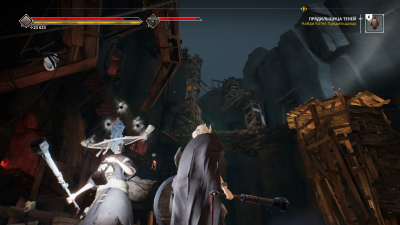 Ashen_screenshot_14.jpg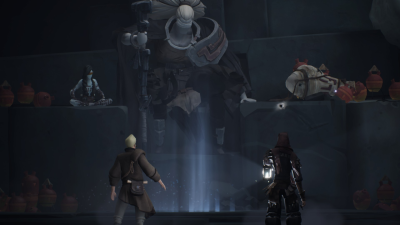 Ashen_screenshot_16.jpg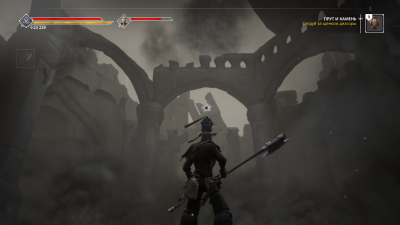 Ashen_screenshot_20.jpg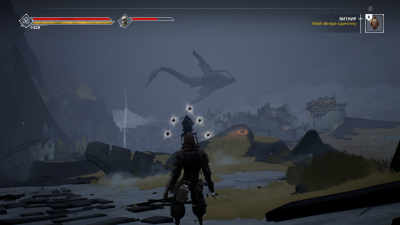 Ashen_screenshot_21.jpg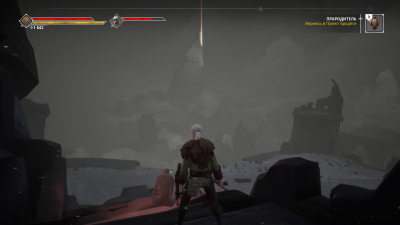 Ashen_screenshot_22.jpg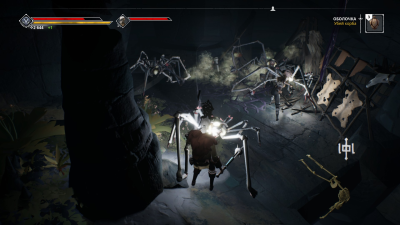 Ashen_screenshot_23.jpg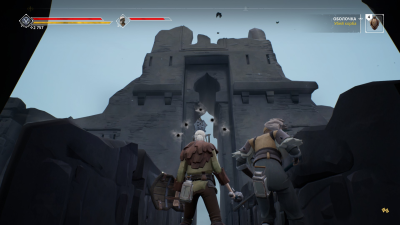 Ashen_screenshot_24.jpg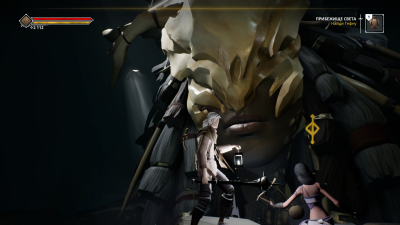 Ashen_screenshot_26.jpg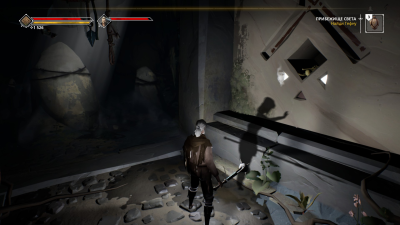 Ashen_screenshot_27.jpg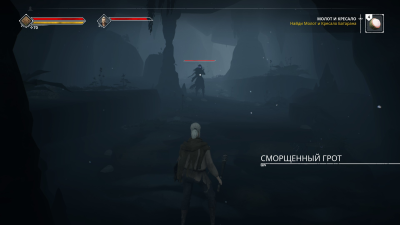 Ashen_screenshot_28.jpg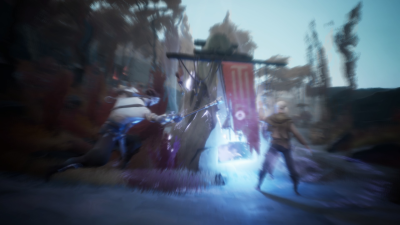 Ashen_screenshot_29.jpg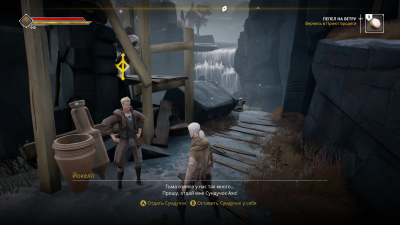 Ashen_screenshot_30.jpg
See all
image (20)
Video:
Source: 3dnews.ru