Artifact — for this dead Half-Life. Review
Genre
Card game
Publisher
Valve
Developer
Valve
Minimum requirements
Intel Core i5 2.4 GHz, 4 GB RAM, integrated video card with 128 MB of memory, for example Intel HD Graphics, 520, 7 GB on the hard disk, Internet connection and a Steam account
Release date
29 Nov 2018
Age limit
from the age of 13
Platform
PC
Official website
The game is tested on PC
Many modern gamers, the phrase "card game" is associated only with Hearthstone. Perhaps they had heard something about Magic: The Gathering or know the rules "QUINTA" from the universe of The Witcher, but most first comes to mind is Heath Blizzard. Therefore, Artifact from Valve it may seem a very strange idea: it is 1399 rubles, it can not make sets of cards with the daily quest to create these cards is also not allowed. Here everything is different and everything works differently. And there is nothing wrong.
To sit on three chairs
Artifact quite intricate, but at the same time easy to understand the game. It is not as simple as older versions of Hearthstone, with its primitive spell, simple creatures, and the obvious synergy between cards. Probably you will understand in all this is not as fast as we would like. Two battles with a very smart bots will be enough to learn the basic rules, then the player send in free swimming — to fill the cones.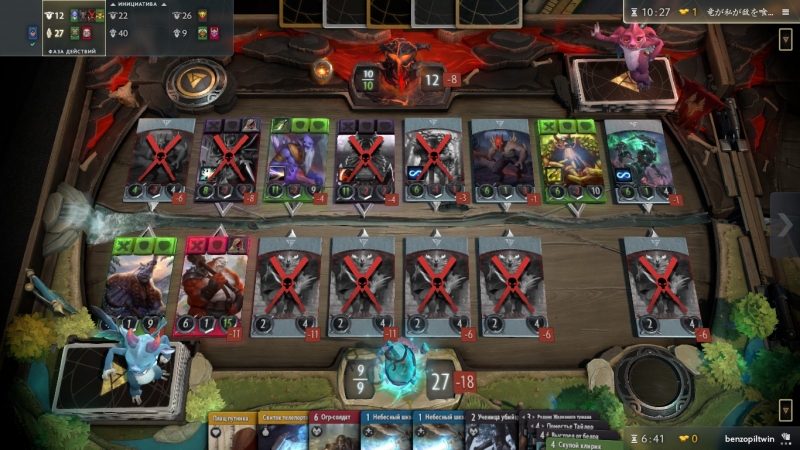 Artifact based on the universe of Dota 2, so the gameplay has tried to make it similar to the popular MOBA-game. Instead of a single table, as is usually the case, there are three of them. When both players complete the course on one of the tables, creatures deal each other damage, and the camera moves to the next. For each kill are issued gold coins, which are used to purchase items in the shop at the end of the battle on the third table — it may be mantle, cuirass and other things that improve the stats of your heroes. After that, the camera again pulls up to the first table, and the whole cycle repeats.
If Hearthstone heroes — most observers, who only occasionally equip a weapon and inflict damage, in Artifact to all opposite. The characters here are involved in every battle, and their presence depends on whether you can play certain cards in a specific table. Therefore, each character and each card have colors: red, blue, green or black. A simple example: on the left the table is red hero, the Central blue, and at last it does not. In this case, on the first you can play only red card (and bought gold colorless items), blue — only blue, and the last to do anything will fail, even if the hand you have two dozen cards.
In Artifact absolutely everything associated with flowers — if your deck has no black hero, the black cards will be in the hand of a dead weight. So it makes sense to examine all the cards and decide which tactics you most closely. Blue heroes can deal with the control table to summon three heroes to deal damage to all enemies and so on. Red heroes are strong and ready to rush into battle — there is a map that allows you to instantly challenge standing in front of opponents, and among the summoned monster a lot of very strong creatures.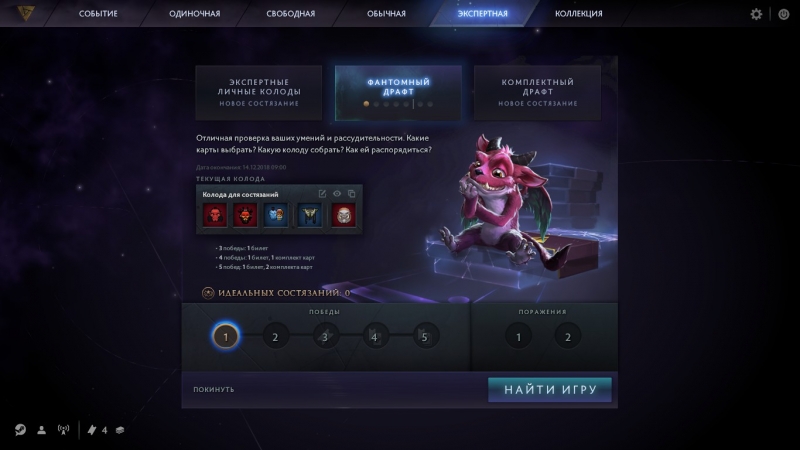 It is important to consider all modes, including in battles with the use of personal decks. But there is a slight problem: if you buy the game you get two full decks and 12 sets of cards, and then opportunities to earn free, new heroes, creatures and spells are almost there. Artifact has the same structure as the physical card game in the manner of MtG — as in reality you would be exchanged with friends or used to buy boosters, and then opened the free market. The most expensive card (in all senses red hero AKS) at the time of writing was worth 1189 rubles, but most other cards will have to spend no more than five rubles. The Network has a lot of good budget decks that have no Aqsa, Cannes and other strong (and expensive) characters and creatures.
No secrets
Judging by the reaction of the audience, for many it was a surprise, although this model of distribution Valve honestly warned in advance. Does she have the right to exist? Completely. The problem with Hearthstone and other games luchboxes, that a new player it's impossible to quickly get what you want and to fit in the current metagame. The popular decks are almost no standard cards, and the sets with fresh cards are getting so rare that there is a desire to pour money and still make the ill-fated pre-order 50 sets for a huge sum. Not to miss "dailies" to keep track of stocks, to save dust if you want to compete in ranked play, Hearthstone, the options are not many.
Artifact spared from this — you spend a certain amount and get whatever you want. And if you are aiming to earn (for example, to recapture the cost of the game by selling cards), it is advisable not to open issued 12 sets and go to the mode "Complete draft". The entry will require 2 ticket (with purchase of game five) and five sets of cards. It is a kind of analogue of the "Arena" of Hearthstone — from the pile of cards you choose 60 and then collect from your deck to participate in the matches. The feature of this mode is that all these cards will always be added to your collection.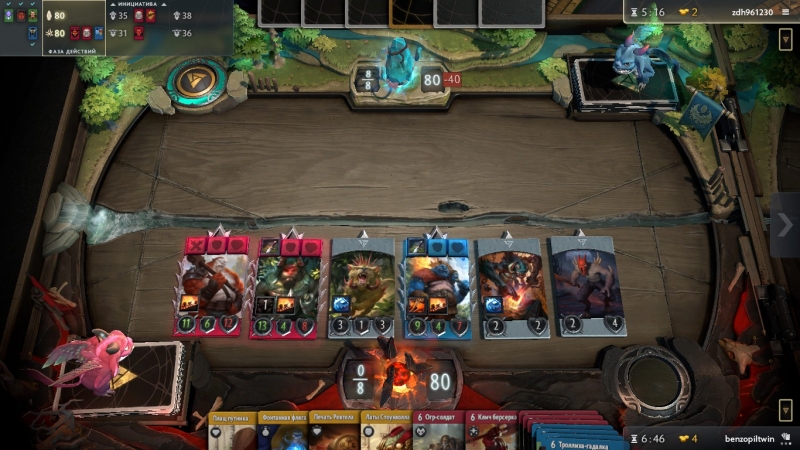 This mode has two variations. The first is called "Phantom draft" and is also reminiscent of "Arena", but cards were never presented. To start you need to give one ticket (a set of five costs 340 rubles), and for three victories out of five this ticket return. In the four wins also receives one set of cards, and five to two. In other words, an experienced player will surely be able a very long time to earn so sets that are not investing and using the starting tickets. And in order to better prepare for this mode, you can go to a "Regular phantom draft" — the main, in my opinion, the regime in Artifact. It is completely free and awards in it, but otherwise it is no different from the paid variations.
Draft, whatever it was — is terribly exciting entertainment that much more interesting battles with the finished decks. The filling of the collection in the "Draft" occurs in several stages. First, you are shown 12 cards and asked to choose any two. Then their number reduced to 10, then to 8, 6, 4 and finally 2. In the next pack again, it all starts with 12 cards and this is so as long as you thirty times do not make a choice. Well before searching for an opponent you need to decide with the cards in the deck — probably in the process you will collect a lot of useless junk. In this respect there are no limitations, you can go into battle with both 30 and 50 cards, the main thing is to be confident in his collection.
You have to make many decisions. For example, first you get good blue cards, and then falls to a gorgeous green, you will start to collect these two colors, but on the second or third stage will jump out of some red hero like Aqsa, by which sin will go. And you are pay more attention to the red card by sacrificing some other color, or even decide to go into battle with three different colors. One day I came across an opponent who is clearly about all of this is not to bother — he had completely different characters and have always found answers to my actions. Then I lost, but the next time this player has left nothing to chance. But first I gave a victory due to the fact that greedy when it shouldn't be doing, and focused only on one table of three.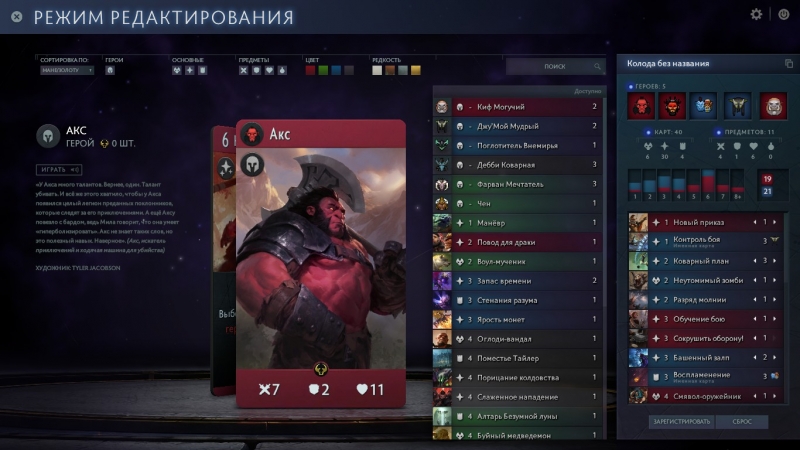 You can't rush the creeps.
The fact is that to win you must destroy the two towers of the enemy. These can be two different towers with 40 health each, and the same tower at first she 40 lives, and after the destruction of 80. Obviously, to carry a normal tower easier, so many players try to focus on two different. Third, they often throw — I don't like when my opponent left one of the tables in the lurch, without exposing there heroes. But on all the other tables was a variety of things, and it wasn't just in our decks, but also in dozens of random events that are so famous a card game.
Artifact in some of the events depend on luck and fate. The characters you put are not their own — it's up to the game. After each round, both parties will be given two free creeps, and their location also defines the game itself. All of the punches, too, cannot be changed, unless you have the cards. At the same time to influence the course of battle sometimes you can — for example, if one of your characters dies, after some time, only you decide which table to get it back. And then it turns on the logic — if you need to put a bunch of enemy creatures two units of damage, having in hand a spell that has to be the blue hero, and so on.
In this regard, "random" is not very annoying, rather, forces you to choose before playing the right cards and calculate the moves of your opponent: does he have such a hero, whether he be such a spell or it refers to a different color. You can follow the amount of gold to guess that he spent three or seven coins, perhaps it will increase your hero's health, and you wasted a magic card that changes the direction of the blow? Here are so many various variations and so interesting to get out of the stalemate that break away from Artifact very difficult. In some moments the opponent will be half a dozen creatures, and on your side — only the lonely hero, but, properly all having, you can fix the situation in the next round and break apart someone else's army.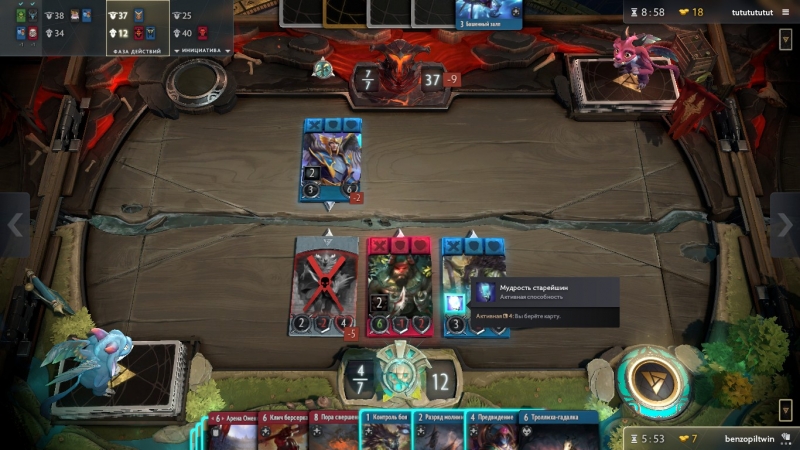 However, the design of some cards still annoyingly skewed toward the ill-fated "randomness". Remember in Hearthstone map "Discharge", the causing of 3 to 6 points of damage? In Artifact without such insanity is also not done. The most annoying card — "Cheating death", the green spell for 5 mana: "If this line is allied green hero, 50% chance of dying ally will survive with 1 health". To play against her, not fun, and use it yourself kind of creepy. Then you will have problems, because of bad luck, the opponent was very angry because of the waste of resources. One thing of chance, to which you can adapt, and quite another — such nonsense with poor design, which sometimes can not do anything.
Another disadvantage associated with the lack of any progression system. In Hearthstone, as in other card games, there are ranked modes, here they are yet. The same Draft, just completed by achieving 5 wins and 2 defeats — that's all, run the following. Yes, gameplay is paramount, and because of it you can click on the matches one after the other and not get bored. But for the last few years accustomed to some incentives and numbers, and Valve is even statistics in the game is not added — it is impossible to look at its successes and failures over time. But the interface is likely to be refined (I would like the opportunity to Express emotions during the fight). Now with the opponent not even to say Hello or "GG" him not to write, but sometimes you want. Feels like playing against bots.
***
In General, all these jokes about credit cards and greedy Gabe to some extent rightly so, but the Artifact is not pulling out of the players ' money, as many believe. The main and most fun mode, Draft, free, with the help of "Phantom draft", you can double-after buying the game to gather up a bunch of cool cards, and then some of them to sell and return a lot of money. Now the game will be the "Call of battle", where you can play with live opponents, using six pre-prepared decks. And if "Draft" there are difficulties, the Network already has tables with the assessment of the quality of each card.
When tinkering with the deck, start the match, committing itself to unexpected moves, is controlled by each table and logical approach to the placement of the characters, you know that the Artifact certainly has a great future, because the game is very deep and terribly addictive.
Advantages:
deep mechanics, to understand which will one week;
great visual design;
interesting events, allowing to play ready decks;
very fun mode "Draft";
the ability to quickly buy the right card (and selling junk), and not to knock them for months.
Disadvantages:
the lack of progress and the ability to use emotions in the match;
a couple cards I want from the game to clean up.
| | |
| --- | --- |
| Graphics | A good clean — there are no such effects as the "Ragnaros" in Hearthstone, but not without their own style and different pleasant things. |
| Sound | Very nice the sound of the impact cards I want to listen to again and again. And the music in the main menu, definitely not soon be forgotten. |
| Single game | Alone there is that bots will play, but hardly worth buying Artifact. |
| Multiplayer | Several different modes for every taste. The main thing — do not open the card sets that will allow for the purchase of the game, better buy with them access to a "Draft" and there gather up the best of everything. |
| Overall impression | One of the best card games on the market. In Artifact hurriedly will not understand, and at full development will have to spend a lot of time. And that's fine. |
Rating: 8,5/10
Read more about the ratings system
Artifact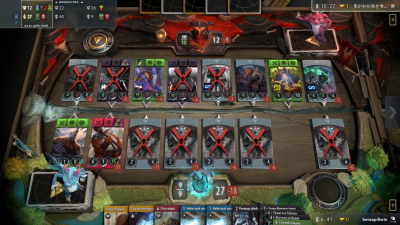 Artifact_review_1.jpg
See all images (13)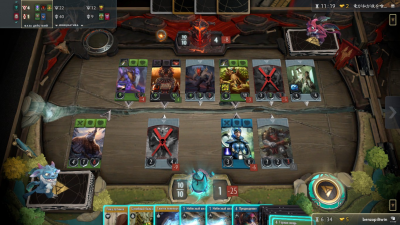 Artifact_review_2.jpg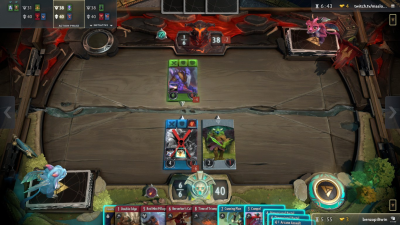 Artifact_review_3.jpg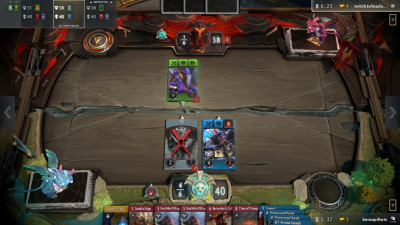 Artifact_review_4.jpg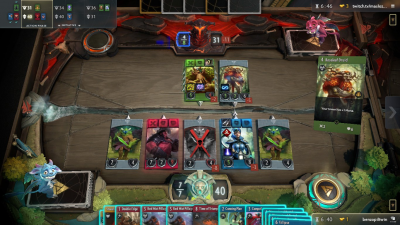 Artifact_review_5.jpg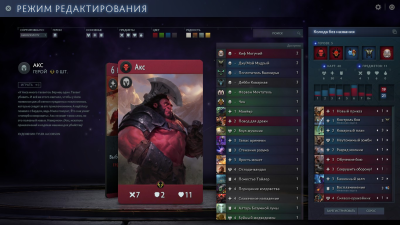 Artifact_review_6.jpg

Artifact_review_7.jpg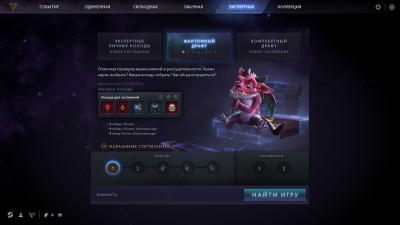 Artifact_review_8.jpg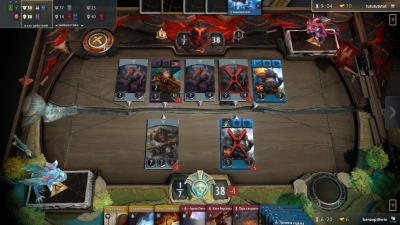 Artifact_review_9.jpg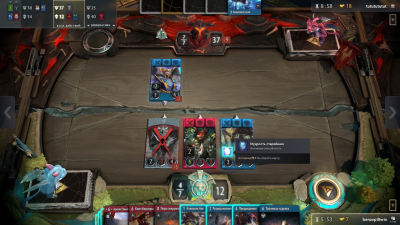 Artifact_review_10.jpg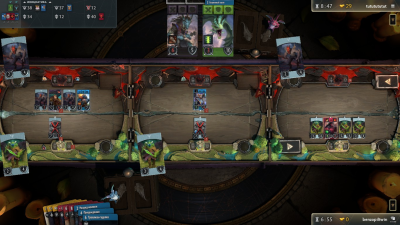 Artifact_review_11.jpg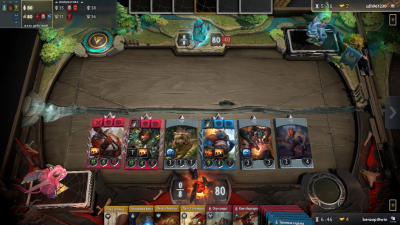 Artifact_review_12.jpg

Artifact_review_13.jpg
See all
image (13)
Video:
https://www.hi-fi.ru
Source: 3dnews.ru