Palit has pleased fans with GeForce RTX 2070 GameRock and JetStream
Palit Microsystems recently released her first graphic accelerators GeForce RTX class 2070 — GamingPro OC, GamingPro and Dual. Due to the monotony and simplicity of their design the company was losing customers from the most demanding consumers, so along with the above adapters, Palit will soon offer four video cards GeForce RTX 2070 GameRock Premium, GameRock, JetStream and Super JetStream. They all share translative performance, availability RGB backlight and rear reinforcement plates.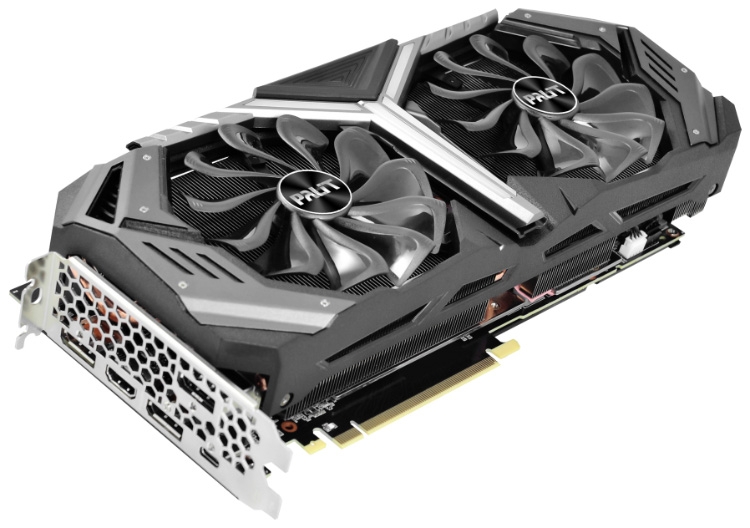 Duos card GameRock/GameRock Premium JetStream/Super JetStream similar to each other their "rolls", but first the boost frequency is on average higher. The flagship model with the prefix GameRock Premium is clocked at 1815 MHz, its "sister" GameRock — 1725 MHz. In turn, the Super JetStream operates at a frequency of 1740 MHz and JetStream — 1620 MHz. Memory frequency, all new products remained at the NVIDIA recommended level of 1750 (14 000) MHz.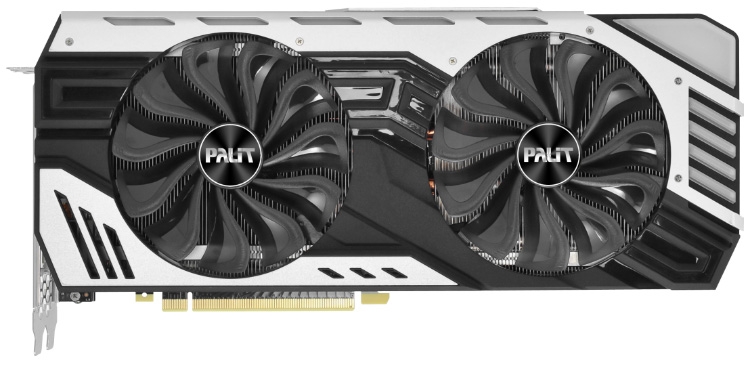 Each of the Quartet of new accelerators is 292 mm in length, 130 mm in width and 59.6 mm in height. A set of standard video outputs — trio 1.4 DisplayPort, a single HDMI 2.0 b and USB 3.1 Type-C/VirtualLink. Power connectors for connecting cables two BP — 6 – and 8-pin PCI-E Power. ASUS recommends that you use the system with its maps of class GeForce RTX 2070 power supply is 550 watts. Note that the model GameRock Premium consumes more other members of the family: 215-250 watts vs 185-220 watt.

Cooling system novelties combines a decorative cover, a couple of fans of size ~100 mm, two sections of aluminum fins, a few copper heat pipes support plate-radiators for the cooling of the VRM area and memory chips, as well as the rear reinforcement plate.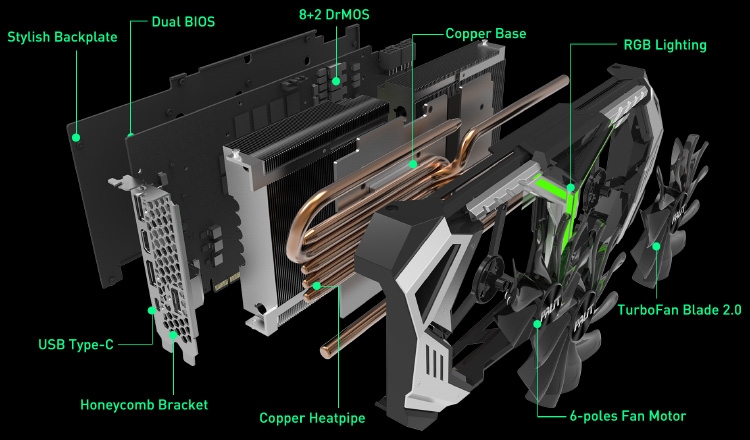 On printed circuit boards considering the graphics cards are soldered ten ("8 + 2") power phases with the use of highly integrated elements DrMOS. The presence of each model backing the chips VGA BIOS will wish to experiment with overclocking, while having the ability to restore to factory settings.
Sale Palit GeForce RTX 2070 series GameRock and JetStream will begin soon. In the countries of Western Europe have already opened the possibility of their pre-orders: prices start from €589.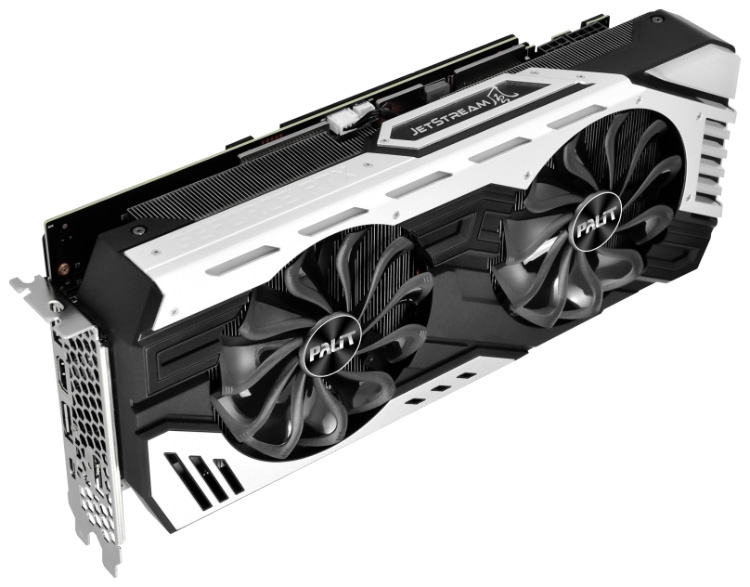 Source: 3Dnews.ru