Apple has denied Bloomberg Chinese information about bugs in a letter to the U.S. Congress
Last week Bloomberg published a big story about that in the Supermicro servers used by Apple, Amazon and other companies, there are Chinese hardware loopholes that allegedly were made by the manufacturer to send data to China. This type of hacking on the part of the manufacturer of the equipment predicted by security researchers for many years. The staff of Bloomberg referred to the 17 different of anonymous sources, including several high-ranking government agents and insiders in such
companies as Apple and Amazon, along with one source in the Chinese government.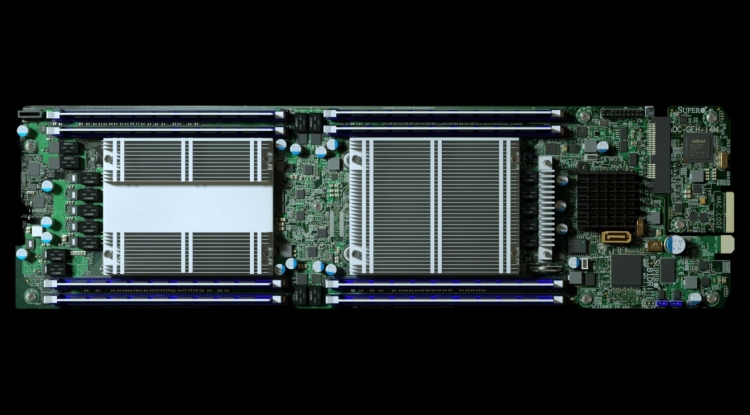 After publication of the company categorically denied the information on the special microscopic chips bugs. Now supercinski giant continued the line of defence, giving in an official letter to the US Congress testimony that the Bloomberg report is a baseless fabrication. Among other things, Apple wrote that spoke on this issue with Bloomberg from October 2017:
"Although we have repeatedly appealed to him with a request to share specific information about the alleged malicious chips in existence of which they seemed to be sure, journalists are unable or unwilling to provide more detailed data… In the end, our internal investigation, directly contradicted each contained in the material statement, some of which, we stress, was made by a single anonymous source.
Apple never detect harmful chips, hardware manipulation or vulnerability, deliberately installed on any of our servers. We never warned the FBI of any security problems, such as those described in this article, and the FBI never contacted us about this investigation."
Here's Apple's VP of InfoSec"s full letter to the U.S. House and Senate refuting Bloomberg"s "Big Hack" story.
Denials don't get any stronger than this.
(Still no word on/from the other 28 companies Bloomberg claims were compromised.) pic.twitter.com/XGQAFe6rQJ
— Rene Ritchie (@reneritchie) October 8, 2018
These sharp rebuttal was sent in an official letter, but Bloomberg won't budge. In response to the letter Apple edition repeated your own statement: "an Investigation by Bloomberg Businessweek is the result of more than a year of data collection, during which we conducted over a hundred interviews. Seventeen separate sources, including government officials and insiders in the companies, confirmed the manipulation of hardware and other elements of the attacks. …We insist on the authenticity of our history and confident in our reports and sources."
When Apple and Amazon originally came up with the denials, many remained on the side of Bloomberg. But time passed, and even the Ministry of national security of the United States issued comments that generally support the Apple version. If companies lie, they can face fines by the shareholders and the securities Commission of the United States. At the same time, it is strange that Bloomberg, insisting on his own, risked undermining its own reputation. Allegations of espionage of other States in leading companies of the country — is not an empty phrase.

But it's been five days, and statements to Bloomberg are still not supported by any other authoritative publications. The company, whose names sounded in the material, continue to categorically deny the information. Bloomberg insists on its history. As events will develop — is unclear. Maybe here already joined the secret services and force companies or journalists to voice what serves the security interests of the United States?
Source: 3Dnews.ru