In 2016 Tesla promised a revolution in solar roofs, but the possibility is still there
The head of Tesla Ilon Musk (Elon Musk) unveiled prototypes of the Tesla tile-based solar panels in October 2016. They were four styles and looked like a normal roofing material, but were, essentially, miniature versions of the traditional solar panels. This announcement of the "Solar roof" then helped Tesla to justify the absorption SolarCity a value of $2.6 billion and show a month later a vision of what can make a brand new venture. The head of the company promised that the solar shingles
will be even cheaper than usual by 20% and offered at a price of about $240 per square meter.
By the way, later, a group of investors filed the lawsuit that Mr. Musk had a conflict of interest as Chairman of the Board of Directors of SolarCity, founded by his cousins and engaged in the production of home solar panels. And this case was even given a move in court. Anyway, but since memorable to fans of the Tesla announcement two years — how are things going with that business?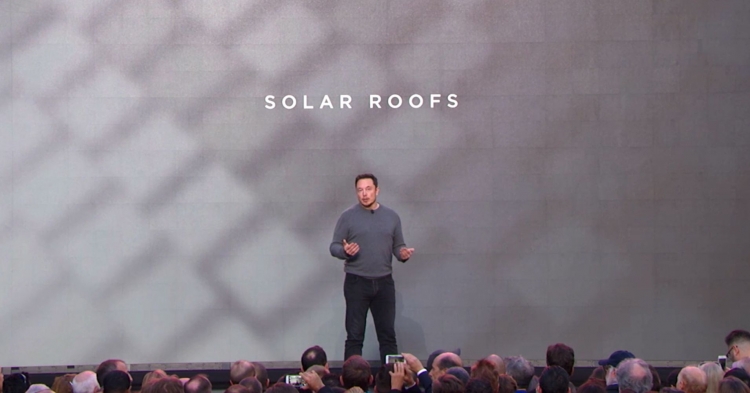 "We now have hundreds of houses with solar roof, and everything goes well. It takes some time just to make sure that this roof will last for 30 years, and all the details will be still workable," said Mr Musk during a second quarter report, Tesla in August.
According to Reuters, as of may was put into operation, only 12 solar indoor tiled rooftops of the Tesla, all located in Northern California. Tesla refused to give more relevant data, but explained that "hundreds" mentioned Elon Musk solar roofs include those that only received orders or which have been installed partially. The chief Executive of Tesla did not elaborate on the statement.
From may 2017, Tesla accepts deposits in the amount of $1,000 for pre-orders on solar shingles, but at that time the company wasn't even close to mass production. SolarCity has built a factory in Buffalo to produce the panel, but it is not yet running at full capacity. At the last annual meeting of shareholders of the company in June last year, Mr Musk explained the constant delays the need for additional tests: "you Need to spend a lot of accelerated tests for durability of a roof. So before we can deploy the technology on a larger number of homes need to ensure that all elements of the roof will work at least three decades."
Solar shingles, as well as the traditional large solar panels uses silicon cells to transform sunlight into electricity. But it turns out this technology is not so easy to scale and mass produce. "Creating small panels in fact greatly changes the way technology works. This is a big challenge for Tesla and, of course, for the industry as a whole — to try to miniaturise it so that it remains cost-effective and in addition provided a very reliable characteristics that are typical for large panels," — says the managing Director of Obvious Ventures Andrew Beebe (Andrew Beebe).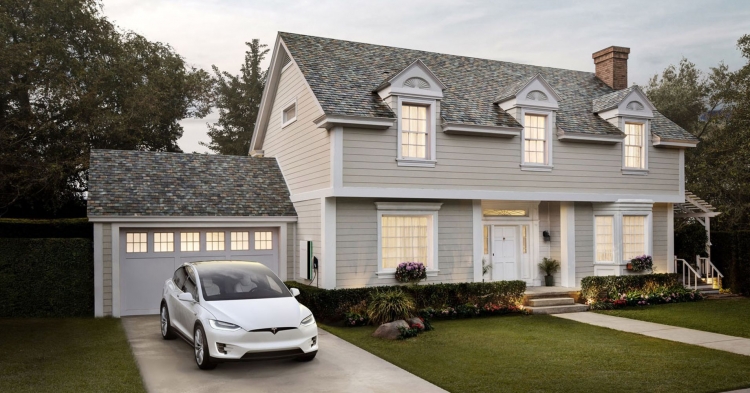 Three Hyun (Tri Huynh) — one of the customers that Tesla has already installed a solar roof. He lives in San Jose, is the owner of the Tesla Model 3 and one of the first to pre-order. The roof he was installed at the beginning of this year. "Actually I was very surprised that I got the call, because you never know how it all works. I thought that will be a big delay, didn't even know how long it will take," said he. While traditional solar panels can be installed per day, installation of this roof took work 10-15 working within two weeks. Mr. Hyun asked why I was chosen his house — turns out it was due to the proximity to headquarters, so they can quickly troubleshoot potential issues.
Nice look tiles from Tesla was not cheap: roofing cost Mr Hoon in a huge even by American standards the amount of approximately $100 thousand — fortunately, he'd still have to change the roof, but the normal cost would obviously much cheaper. "To be honest, I don't think it ever will pay off, — the owner, although satisfied with what became one of the first and reduced electricity costs. — Traditionally in the summer my electricity bill is around $400-450. My last bill was only $40". For people who don't need a new roof but want to use solar energy, the traditional panels are definitely cheaper.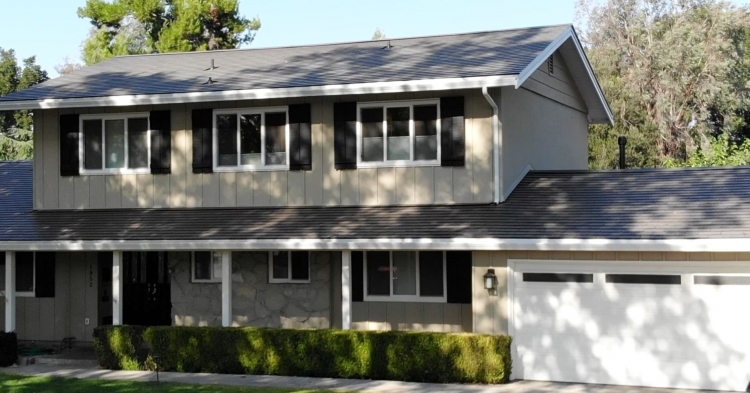 In the end, the goal of Tesla is to make the solar shingles are an economical option, partly because it is more durable than other types of coatings for the roof. The company also promises 30 years of electricity generation.
"We can assume that this solar roofing tiles in just a few years will become attractive for the price, if the company will be able to attract quite high interest of the market in which hopes, believes Professor of energy, University of California, Berkeley Dan Kammen (Dan Kammen). — Because it is not just roofing shingles and power station on the roof."
Experts expect a wave of demand for the installation of solar panels in the United States within three to five years. Tesla promises that the rate of installation of solar roof will grow in this and 2019. "It is very likely that Tesla is in the presence of the great engineers and incredible technology that will be able to cope with this very difficult challenge, achieving the result of the parity value, said Andrew Bibby. But while this goal is far from realization".
Source: 3Dnews.ru