Full frame mirrorless camera Nikon Z6 and Z7: first impressions
Not to say that Nikon completely ignored the market for cameras with interchangeable lens without mirrors. For example, the company is ahead of Canon in this "race", releasing in 2011 the Nikon 1 system – but miscalculated the market
Outlook, focusing on the ultimate compact and ordinary photography enthusiasts. Soon this segment shrank, in fact, to the point – and then just disappeared, killed by smartphones. Sale Nikon 1 ceased in July.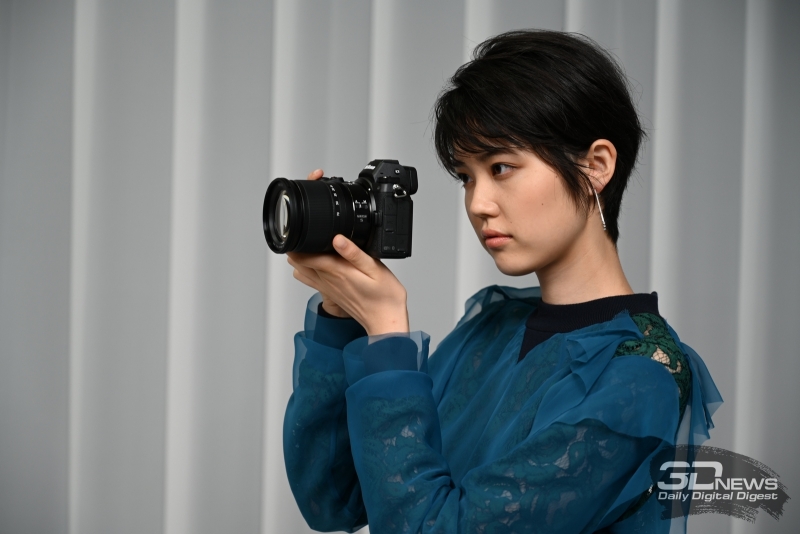 But the market of professional and semi-professional mirrorless cameras with interchangeable lenses, on the contrary, all these years, gaining strength, pushed forward to first place Sony, which released the full-frame a7 system (then the augmented sequential model a9). That is the answer to it, and prepared, finally, to Nikon, who presented recently its long-awaited Z – and two models within its framework: Z6 and Z7.
Nikon Z6
Nikon Z7
Image sensor
36 × 24 mm (full frame)
36 × 24 mm (full frame)
Effective sensor resolution
25 megapixels
46 megapixels
Image stabilizer
5-axis
5-axis
Mount
Nikon Z
Nikon Z
Frame size
up to 6048 x 4024 pixels
to 8256 x 5504 pixels
Video resolution
up to 3840 × 2160, 30p
up to 3840 × 2160, 30p
Sensitivity
ISO 100-51 200, expandable to 50-204 800
64-25 600 ISO expandable to 400 32-102
The burst speed
up to 12 frames per second
up to 9 frames per second
Autofocus
Hybrid (contrast + phase), 273 points
Hybrid (contrast + phase), 493 points
Built-in flash
No, X-sync
1/200 s
No, X-sync
1/200 s
Memory card
One slot for XQD
One slot for XQD
Display
Tilting touchscreen LCD, 3.2 inches, a resolution of 2.1 million pixels
Tilting touchscreen LCD, 3.2 inches, a resolution of 2.1 million pixels
Viewfinder
Electronic (OLED, 3.69 million dots)
Electronic (OLED, 3.69 million dots)
Wireless modules
Wi-Fi, Bluetooth (SnapBridge)
Wi-Fi, Bluetooth (SnapBridge)
Food
Li-ion battery EN-EL15b, 14 WH (1900 mAh, 7)
Li-ion battery EN-EL15b, 14 WH (1900 mAh, 7)
Dimensions
134 × 101 × 68 mm
134 × 101 × 68 mm
Weight
675 grams (with battery and memory card)
675 grams (with battery and memory card)
Current price
$1 995 (the version without lens), $2 599 ( version with lens 24-70mm f/4)
$3 399 (version without lens), $999 3 ( the version with the lens 24-70mm f/4)
The main thing you need to know about the Z series, Nikon – new lens mount Z-mount with unique characteristics. It is the largest mount lenses on full frame cameras today – its outer diameter is 55mm, inner – 49 mm (for comparison, the inner diameter Sony E-mount is 46.1 mm, Nikon F-mount is 44 mm). At a press conference marking the launch of the system, first asked questions about how can we fit in this large ring medium format matrix and will react if it's Nikon, not only on the Sony system, but, a little later, the Fujifilm GFX. Answers we of course did not get – but in this case, it is certainly not the potential supply under the expansion of the system, and the simultaneous reduction of the working line (here it is 16 mm to 46 mm for the Nikon F-mount) and increase opportunities for installation of high-aperture optics.
Already announced the impressive NIKKOR lens Z 58mm f/0,95 S Noct – it is in the final stages of development and is scheduled for release in 2019. To take pictures at the presentation of the Z6/Z7 on it did not work, could only watch and try to … The thing is, of course, very large and almost certainly very expensive – but such steps can help to catch far ahead of Sony. At the moment there are only three with the standard lens features: 24-70 mm f/4, 35mm f/1.8 or 50mm f/1,8. There is another adapter FTZ (great title, incidentally, is not straightforward devoid of irony – the Japanese are not always capable of such things) that allows "meshing" on the Nikon Z a large part of the lenses for F-mount with the preservation of stabilization and the autofocus (it slows down, but not very seriously).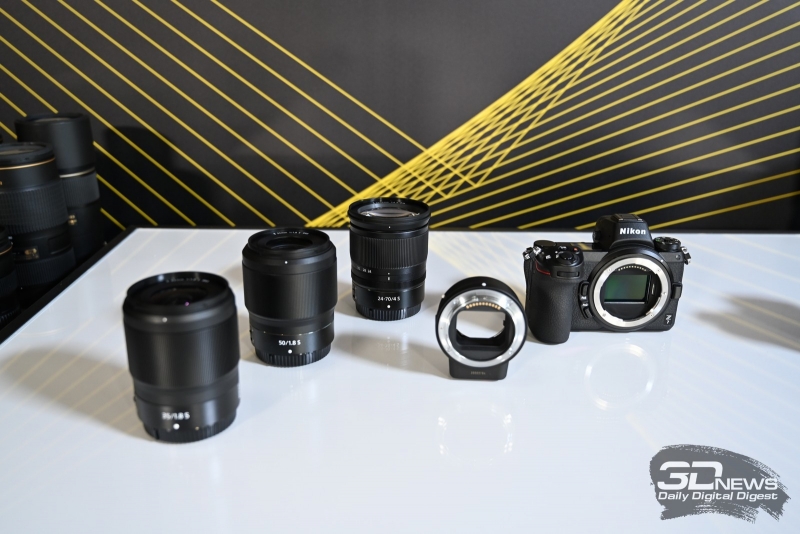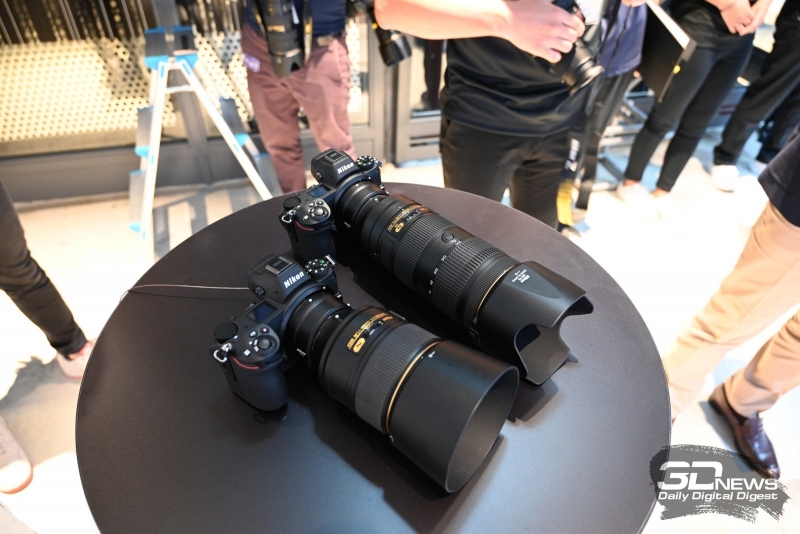 The saddest news that concerns a new lens mount – Nikon does not open its spec sheet, at least not yet. And plans to fully earn on the optics for the system of Z. On issues relating to opportunities for third-party representatives from Nikon the answer is quite simple: reverse engineering. Alas.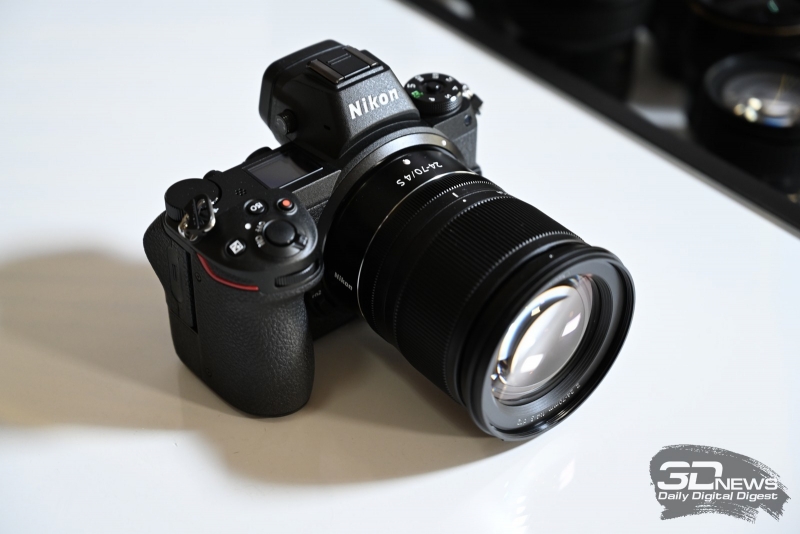 The camera is also aimed at chase – and quite competitive. I want to say – "what would have been competitive 5 years ago!" – but the story, of course, not turn back.
Nikon Z6 and Z7 is not much different: the sensor (25 to 46 megapixels with a different range of sensitivity), frame rate (12 fps vs 9 fps), autofocus system (with 273 points for a younger model, and 493 points on older). Otherwise they are almost identical, produced in exactly the same section: and weight and size and ergonomics.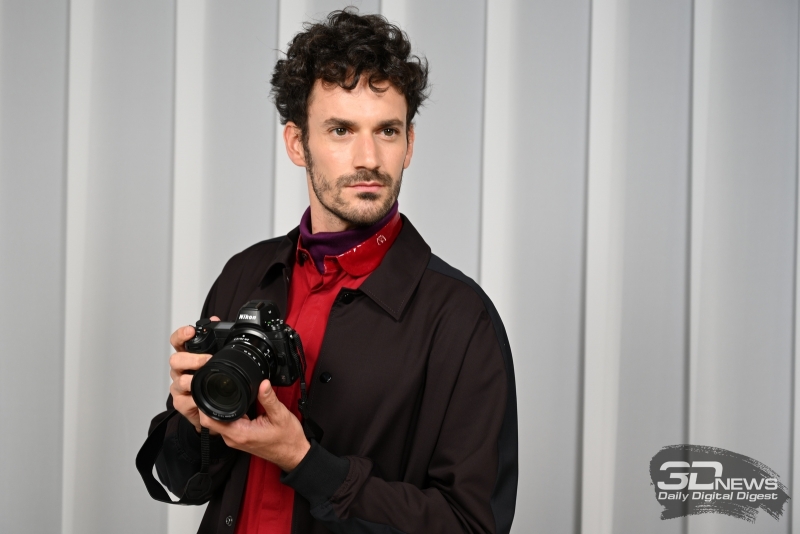 Externally, Nikon Z6/Z7 unique in the sense that the move will not select the most similar cameras. The idea is that it could be a full-frame buttercake Sony, but Nikon Z too many differences. From DSLRs, F-mount, they are also spaced fairly far displaced on the side with a red strip, a narrow and fairly low ledge to grip (the pinky is almost guaranteed to hang in the air). When viewed from above and at all first think about the Fujifilm X-H1 – there is a common form effect, and the dark LCD screen. Which is not an example easier, more contrast and in General more modern than the usual modern cameras displays with non-inverted colors.
Control at first glance everything is in order – as there are successful discoveries, like the two custom keys near the lens mount on the other side of the button release the lens, and some reductions compared to DSLRs – after all, housing here is significantly less than the D850 or D750. However, changes are not as strong and even more interesting – we talk more about them in the full review of the cameras that we are already preparing.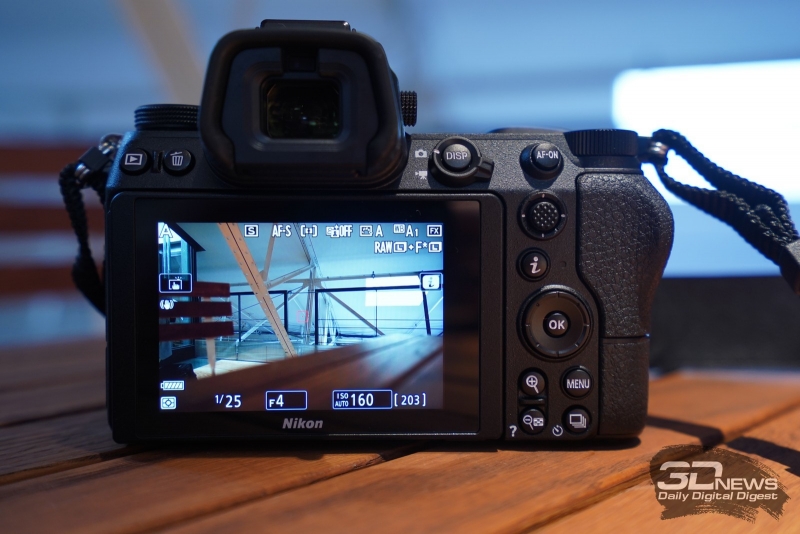 Here is a touch slanted display with a diagonal of 3.2 inches with aspect ratio of 3:2 – very bright and good colors. Viewfinder – of course, OLED, and on the highest level of 3.69 million dots, almost imperceptible lag. Traditional "optics" of course he will not replace, but there is no choice.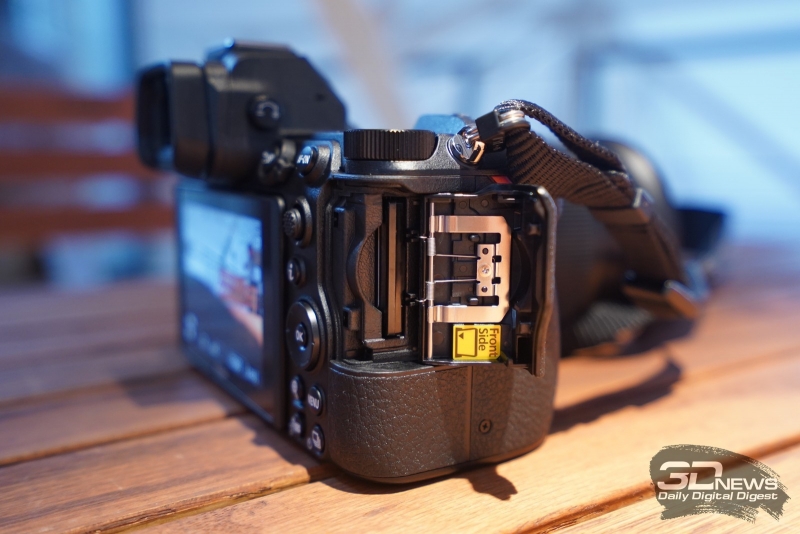 Key things first thing do not pay attention, but then you literally avalanches of understanding – both models have one slot for a memory card. Format XQD. Dispose of your Compact Flash and even SD – a new standard (the slot is compatible, however, with the CF Express) comes already seriously. And his influence is immediately noticeable is the speed quite different, to that level does not hold the SD standard, UHS-II. Write a full series made for the Z7, for example, it takes 5-6 seconds. But why not make a second slot for SD, as it was before? The question I asked the engineers of Nikon, the answer is expected – "not enough space on the case, was a struggle for every millimeter." How much wickedness, how much of openness is up to you.
 
Both cameras received and matrix stabilizer (5 axes, the claimed efficiency 5 levels of exposure), and hybrid autofocus, which uses contrast, and phase sensors located on the matrix. About the difference in the number of focus points I mentioned above. SLR camera Nikon has never had high speed and accurate focus in Live View and when creating a Z-series of the company had to make a big jump forward. On first impressions we can say that, in principle, it is a failure, as, for example, on the first Sony a7 and a7R, no. But since then has flowed away a lot of water, and Nikon need to focus on III Sony a7, a9 and a7R III, with their focus on the eyes and very tenacious tracking mode. Unfortunately, a direct comparison to Nikon, apparently, loses – and in terms of management focus (although there is a gamepad), and in terms of accuracy. However, again, these conclusions will be presented to extensive testing.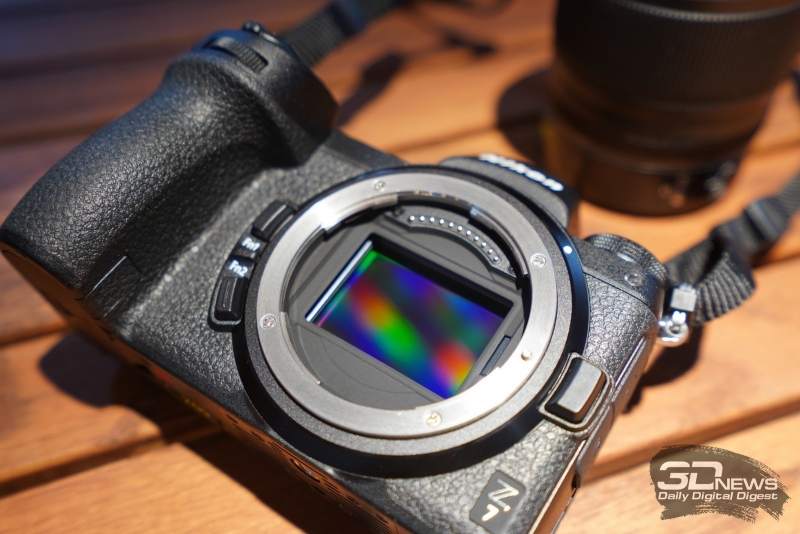 The sensors mounted on Nikon Z6 and Z7, according to the company, "designed specifically for these cameras," to speak of the transfer matrix with Nikon on Nikon D850 Z7, for example, would be wrong. Supplier of sensors called – to say that it is definitely Sony will not take that risk. The lowpass filter is absent, and with the image works fresh EXPEED processor 6.
Gallery with pictures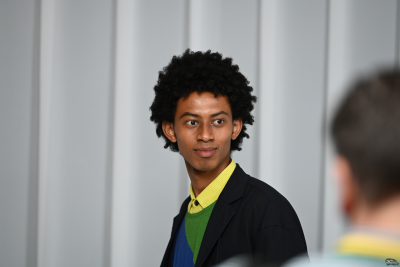 DSC_0155.JPG
View all images (16)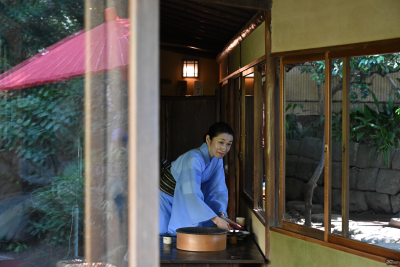 DSC_0303.JPG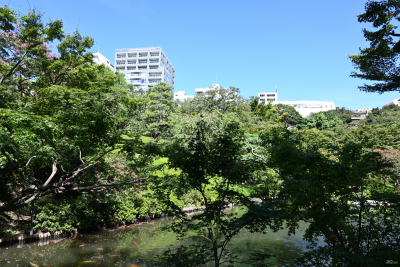 DSC_0310.JPG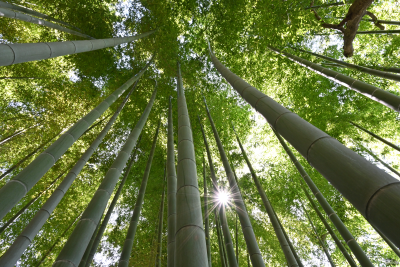 DSC_0329.JPG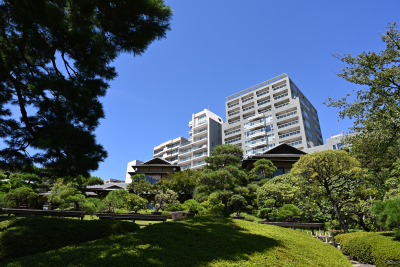 DSC_0655.JPG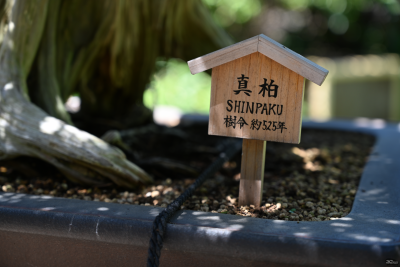 DSC_0657.JPG

DSC_0663.JPG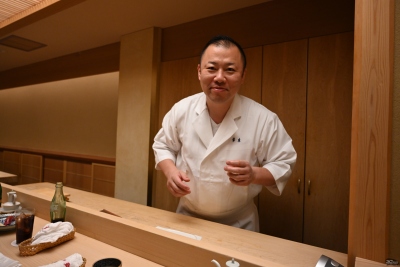 DSC_0688.JPG

DSC_0701.JPG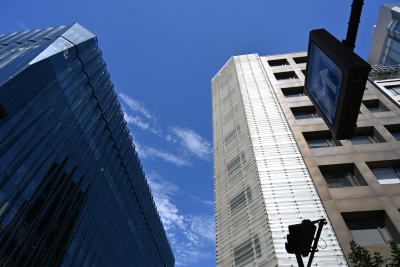 DSC_0715.JPG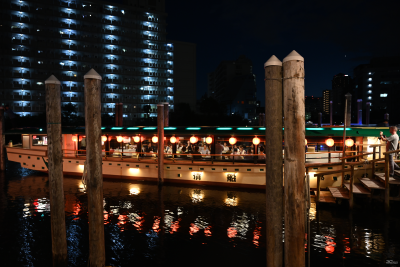 DSC_0903.JPG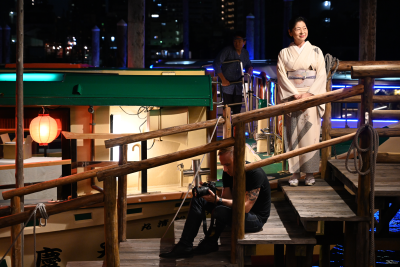 DSC_0905.JPG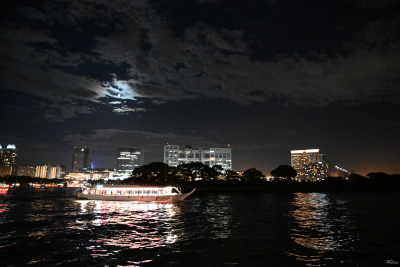 DSC_0922.JPG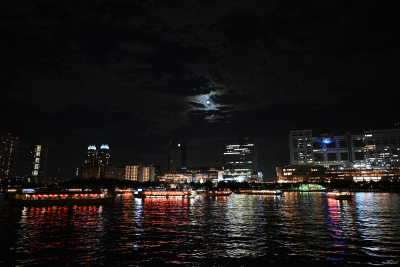 DSC_0941.JPG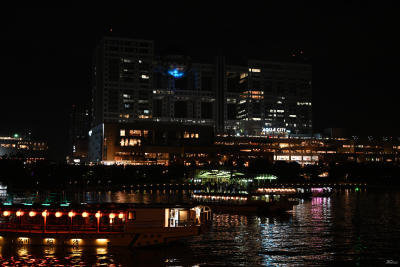 DSC_0966.JPG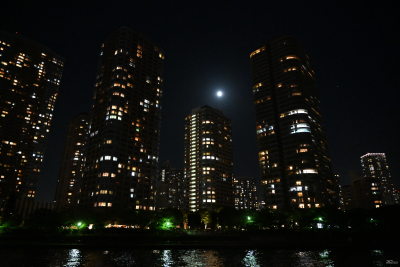 DSC_0991.JPG
See all
images (16)
Download RAW files
A number of examples of shooting Nikon Z7 (including RAW files NEF Adobe Lightroom, by the way, already "friends" with them) applies to the review. Noteworthy not only excellent color rendition in JPEG, beautiful dynamic range and detail, but very short range work ISO in comparison with the same Nikon D850 – about the reasons for this have yet to think, as well as to try in the Nikon Z6. As they say, stay tuned.
Both cameras are equipped with all the necessary connectors, including for shooting video (HDMI, headphone output, microphone input), is able to shoot in 4K at up to 30 frames per second and Full HD at up to 120 frames per second with a pixel reading from the image sensor and digital stabilization. Supported brand-new 10-bit profile N-Log, which provides enhanced color depth and expanded (1,300%) dynamic range. You can record timecode.
The system is touted as versatile, designed for photographers and videographers – and the right a swing to the professional segment. Prices – accordingly. The Russian representative office of Nikon until calls, but international is already known – $1 995 for Nikon Z6 without a lens and $3 399 for the same version of Nikon Z7. The primary audience of these cameras, at least at first, obviously, will be the "nikonisty" who want to go lighter (both cameras weigh 675 grams) and compact system without sacrificing quality. With other audiences while more tight – not enough developed Park directly under the optics mount and support third-party lens brands.
However, Nikon is counting on its fresh system and hopes not to repeat history with the Nikon 1 system. Z6 and Z7 are manufactured today in Japan only, the factory in Sendai is relatively small and not very powerful company (according to my calculations, it gives approximately 500 to 600 cameras daily, although I could be wrong), but very close to the main office and staffed by technically great. It was also going or going flagship camera D5 and Df. By the way, today there are made exclusively Z7 – Assembly line, one single and release either Z6 or Z7, in turn.
Soon we will once again return to the much more detailed conversation about Nikon Z6 and Z7, but now is a good time to watch the market's reaction and announcements of competitors. We expect very interesting times!
Sourse: 3dnews.ru