Microsoft, Sony and the big publishers have created a group for improving the HDR games
Several major publishers and associated with games companies, including Microsoft and Sony, have teamed up to create HDR Gaming Interest Group (HGIG). The organization seeks to improve the quality of the HDR games in the industry by sharing best practices and creating open guidelines and specifications for the development of HDR projects.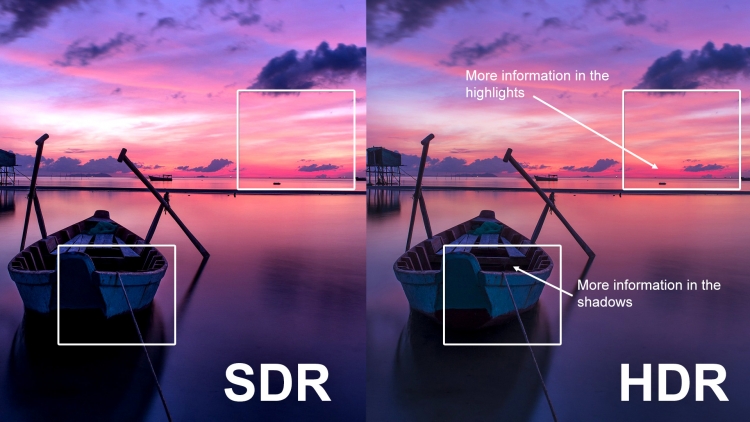 The group has attracted attention after a seminar in Vancouver, where he shared new optimal practices of creating games with HDR support, as well as
presented several relevant gaming demonstrations. In a press release the organization HGIG outlined its mission in the following words:
"HDR-the game even more immerse users in virtual world and have become a powerful trend in the industry, but the results are still not optimal because in some cases, the HDR can affect the gameplay. There is a large variety of HDR formats, and companies came together to discuss how gaming environments can provide a more exciting gameplay thanks to the integration of HDR, as well as to jointly define a set of best practices for developers in HDR content, holders of gaming platforms and producers of TV displays. As a result, HDR content in combination with optimized gaming platforms and TVs will be able to more effectively use technology HDR. This set of best practices proposed in the guide, easy to implement and allows us to improve the game."
At the head of HGIG are LG, Microsoft, Sony, and Vizio. Currently, the band's official website lists the following publishers and companies participating in the overall work:
Activision Publishing;
ASUSTek;
Capcom;
Electronic Arts;
Epic Games;
HP;
Koninklijke Philips N. V.;
LG Electronics;
Microsoft;
Panasonic;
Samsung;
Sony Interactive Entertainment;
Sony Visual Products;
Square Enix;
Toshiba Corporation Visual Solutions;
Ubisoft;
Unity Technologies;
Vicarious Visions;
Vizio;
WB Games.
Also they published a document with recommendations on the best method of implementation support for HDR in games. In a nutshell, HDR Gaming Interest Group wants to create conditions for full utilization of the capabilities of HDR different displays; achieve a fair gameplay (objects should not fully light up or go into the darkness on the displays without HDR); provide support with an eye to the future (ideally, the HDR work on future screens should even be improved); and, finally, to make use of HDR is simple and straightforward for developers and consumers.
Source: 3Dnews.ru