Transparent console limited edition 500 Million Limited Edition PS4 Pro valued at $500
Sony Interactive Entertainment announced that the cumulative sales of PlayStation systems worldwide reached 525,3 million Noting overcoming the milestone of half a billion of devices sold, Sony has announced a limited edition console 500 Million Limited Edition Pro PS4.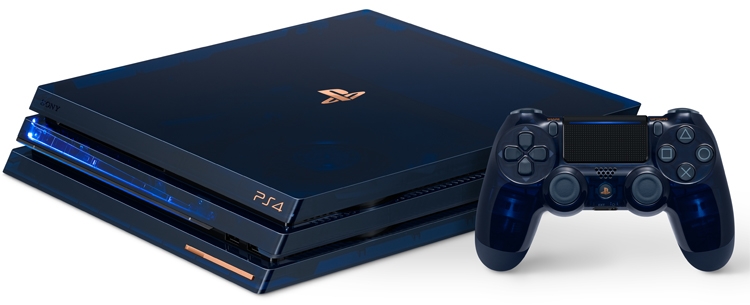 The product is made in dark blue color. Moreover, the body panels have a transparency that allows you to see the contours of the installed components. By the way, among the latter is the hard disk capacity of 2 TB.
Kit
500 Million Limited Edition PS4 Pro is made in the appropriate style wireless controller DualShock 4, PlayStation Camera module and the headset.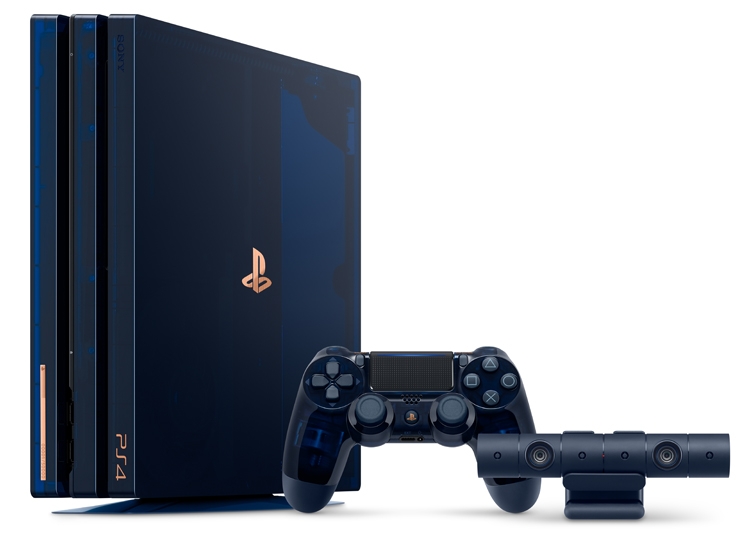 Results will be released 50,000 copies of a limited edition console that will be available in different parts of the world. Each console will get a copper insert on the front panel with a unique number.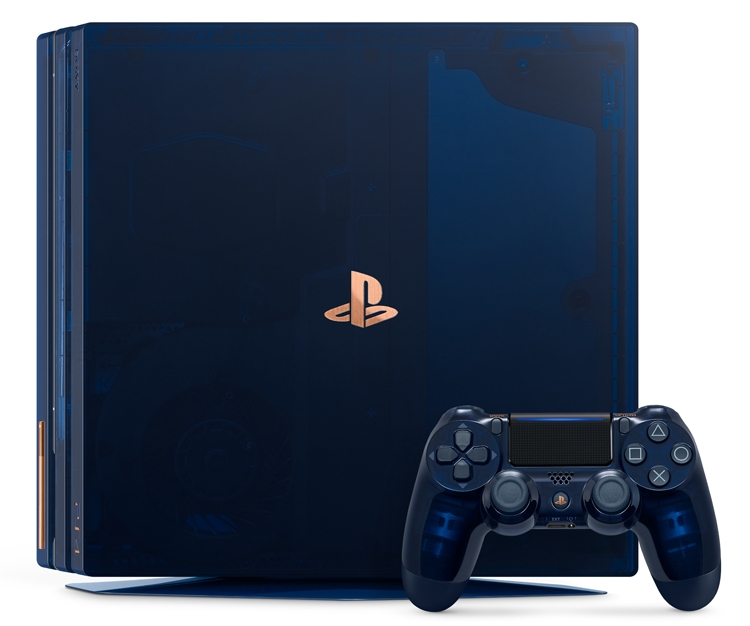 The price of 500 Million Limited Edition PS4 Pro — $ 500. The controller 500 Million Limited Edition DualShock 4 will be offered separately for $ 65. Well, for $ 100 anyone can purchase an optional headset 500 Million Limited Edition Gold Wireless Headset.
Source: 3Dnews.ru