Dead Cells — modern Castlevania. Review
Genre
Action, platformer
Publisher
Motion Twin
Publisher in Russia
Missing
Developer
Motion Twin
Minimum requirements
Intel Core i5-650 3.2 GHz/AMD Athlon II X4 600e 2.2 GHz, 2 GB RAM, graphics card

with DirectX 10 support and 1 GB of memory, for example NVIDIA GeForce GTS 450 v4/AMD Radeon HD 5750, 500 MB on hard drive
Recommended requirements
Intel Core i5-660 3.33 GHz/AMD Athlon X4 740 3.2 GHz, 4 GB RAM, graphics card with DirectX 11 support and 1GB of memory, e.g. NVIDIA GeForce GTX 460 v2/AMD Radeon HD 7850
Release date
7 August 2018
Age limit
12 years
Platform
PC, Xbox One, PS4, Nintendo Switch
Official website
The game is tested on PC
A huge castle with various territories, one hero with dozens of skills and weapons, endless attempts to get out of prison, Dead Cells can be described by few words. This is the philosophy of the project — it is built on simple mechanics, which can see in the first half hour of the game. Only here the nuances of this simplicity so much that after dozens of hours you'll still discover something new.
Be ready
The mysterious world of Dead Cells and is extremely unfriendly. From the environment, understand a few things. First, we are in the castle on some isolated island. Second, our protagonist — one of the prisoners in the dungeon. Thirdly, our protagonist — a beheaded prisoner. We play well for a lump of mucus, which somehow subdues a dead body. What mortal body lying around?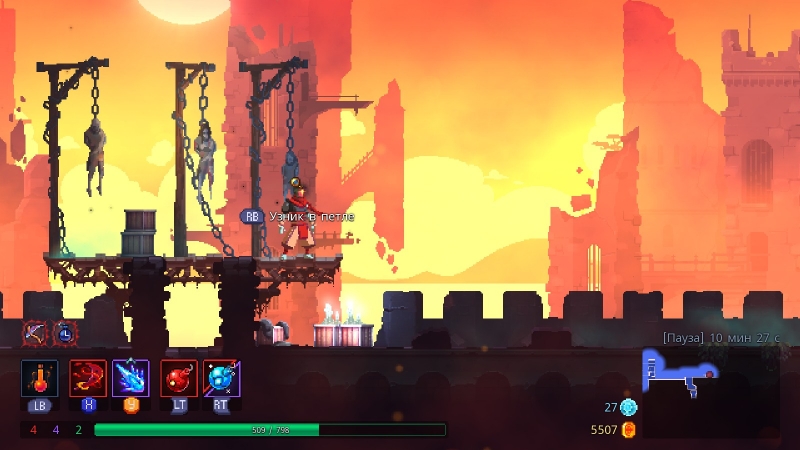 Without much thought going to fight their way to freedom. It is likely that in about five minutes or ten, you will be back in the chamber, looking for another body. Monsters roaming the dark halls, no mercy. Of course, Dead Cells — it's not Dark Souls, and in terms of combat mechanics the game is very far from the creation From Software. At least because no strips endurance is not here — swing your sword without a break, at least until the second coming. If you manage to control the surrounding enemies.
With "the Souls" project Twin Motion makes not a mechanic, and a General approach to study opponents and learn from their mistakes. Die, of course. And try again. Experiment — here is where to turn. Character can carry two weapons and keep at the ready a couple of skills. No fancy combos, no. Even the division into strong and weak beats is not provided. It is available in variants of equipment — hundreds: from the banal swords and bows to exotic gravity bombs and crossbow-shotguns.
That equipment determines the style of the game: you can go from the defense and choose a tower shield, a huge two-handed sword, or armed with brass knuckles and boots with metal soles to show the local who's Bruce Lee. Weapons and skills drop out at random and only after you will find the corresponding drawing, and then buy the object itself for the "dead cells" — a local currency produced exclusively from enemy carcasses.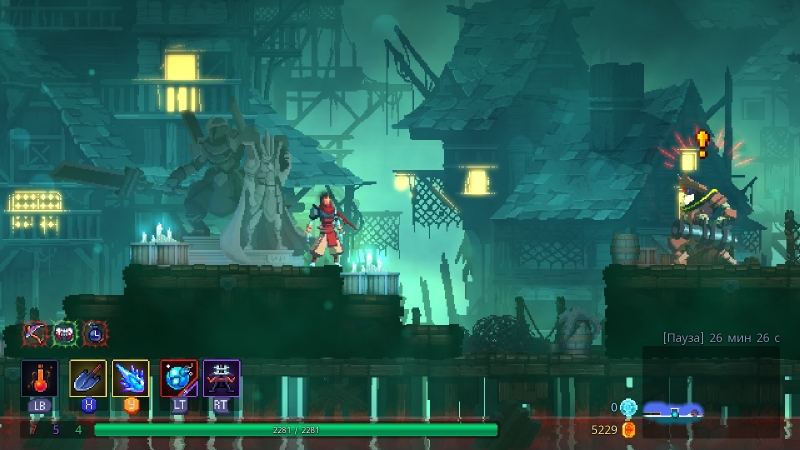 Dead Cells skillfully motivates to try new things: every outdoor tool you want to immediately indulge in. Here there is no universal solution or an absolute sword-kladenets, which any obstacles on the shoulder. In the right hands every gun will be effective. For example, for the time being it seems that with the fire and ice bomb you not afraid of anything… until you run into a quick race, and here already will think that maybe those traps-the traps are not that useless. The point is to choose the right style, able to adapt according to the situation. And it may take more than a dozen hours. And not the fact that in the next race you get exactly what you want.
One by one the enemies rarely pose a threat, but the crowd can easily overcome our brave substance. Therefore, it is important to understand their habits, to pay attention to the method and time of attack wisely to decide whom to go first. On the other hand, bosses — always formidable opponents. Although it is quite possible to win the first time thanks to agility and good reaction.
Dead Cells is an interesting mixture of ropica and metroidvania. Unlike many "roguelike" game, is not tormented by repetitive scenery and boring locations. Each level is designed in a certain style, be it a dungeon, a fishing village, or an underground temple. They are all logically connected to each other and have a unique generation algorithm. In the clock tower, for example, pronounced vertical gameplay, while the walls of the castle is classic platforming with a small branches.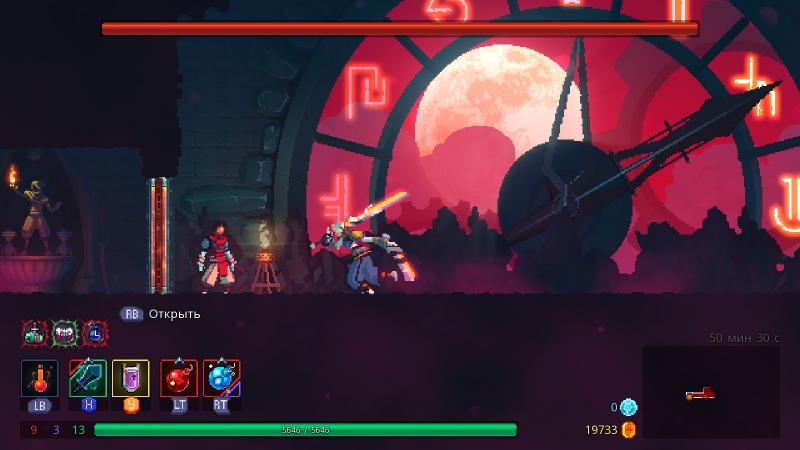 Killing special monsters, the hero gains new abilities, allowing access to previously locked areas. They stay with you forever, so the more you play, the more choices of equipment and locations open. Tired to conquer the throne room? Try to go to the crematorium — there's a bunch of new deadly creatures and traps, which have yet to find your approach! And a couple of drawings probably will be. And, of course, the neighborhood is richly dotted with different secrets.
In Dead Cells progress skillfully divided into continuous and "one-time" pumping. Along the way you collect more powerful weapons to increase the strength and number of lives. And in between levels spend broken down… that is, excuse me, the cells in continuous improvement: increase the probability to get a new or just a good thing, increasing the capacity of the flask with healing potion, and so on. Due to this, Dead Cells do not get bored and is constantly motivated to give it another shot. And then, of course, to sleep! Well, or another round… But then I do sleep! Hell, on the street the birds are already singing, a couple of hours to work…
Your own growth as a player by itself serves as a reward for perseverance. If the first attempt ended in an embarrassing and shameful deaths, and the promotion was with difficulty, after a dozen hours you will be able to fly the first levels in a matter of minutes, leaving behind only piles of corpses. However, as we know, the highest risk of getting in an accident while driving comes after the first appearance of confidence. Fate wouldn't miss the chance to punish you, is to remain vigilant. Here and Dead Cells with each conquered top finds new ways to test your skills.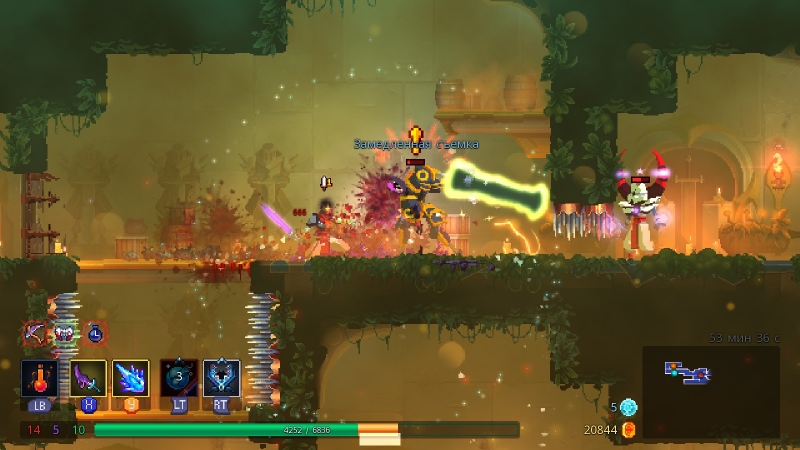 In addition to the exciting gameplay, the creation of Motion Twin flaunts luscious pixel art. The interiors abound with details, in landscapes, feel the depth. The picture turned out very lively and full of moving objects. However, it's not really a fair 2D — the authors went to some tricks, thanks to which managed to achieve including incredibly smooth animation.
In the end, Dead Cells still not plotless. The levels randomly appear in rooms containing bits of history. Over time you will learn more about the mysterious epidemic that hit a local Kingdom, and the stern measures with which the king was trying to win attack. Of course, do not expect a full-fledged narrative, but it is always nice when that happens has a meaningful story context.
* * *
Dead Cells firmly tighten skillfully placed online. The rhythm is adjusted so skillfully that the dive takes place in a matter of minutes, and to interrupt the dizzying dance of death and wins absolutely do not want.
Advantages:
simple at first glance, the mechanic holds many intricacies and opportunities;
hundreds of skills and weapons;
detailed and elaborate visual part-style pixel art;
a proper combination of random generation and manual episodes.
Disadvantages:
faded soundtrack;
I would like more story depth.
| | |
| --- | --- |
| Graphics | It is difficult to find a more beautiful project in a similar style. |
| Sound | The only thing missing from Dead Cells — expressive and memorable musical themes. |
| Single game | Fast and exciting action-platformer, with a fascinating combat system and the perfect combination of random generation and manual elaboration. |
| Multiplayer | Missing. |
| Overall impression | Dead Cells are quite capable to compete for the title of game of the year. |
Rating: 9,0/10
Read more about the ratings system
Dead Cells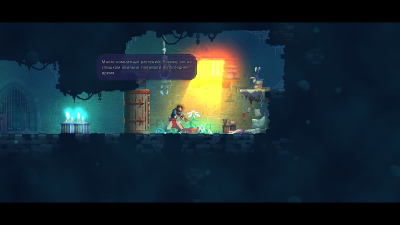 Dead_Cells_screenshot_01.jpg
See all images (30)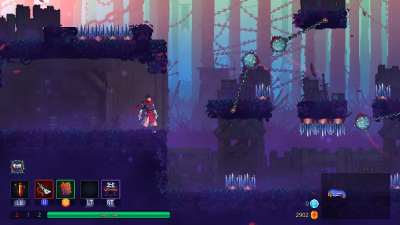 Dead_Cells_screenshot_02.jpg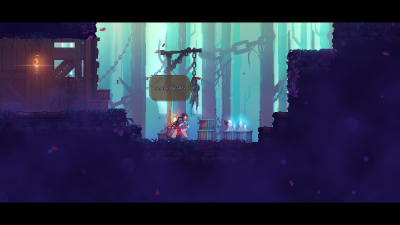 Dead_Cells_screenshot_03.jpg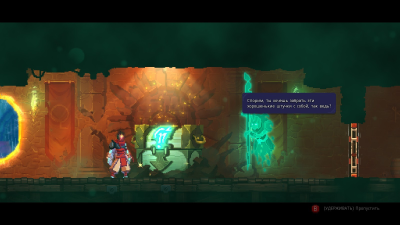 Dead_Cells_screenshot_04.jpg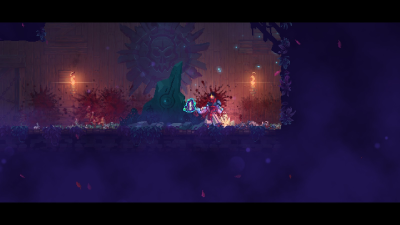 Dead_Cells_screenshot_05.jpg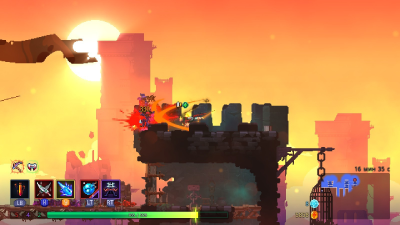 Dead_Cells_screenshot_06.jpg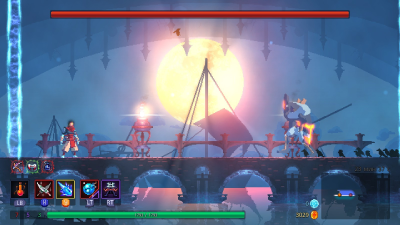 Dead_Cells_screenshot_07.jpg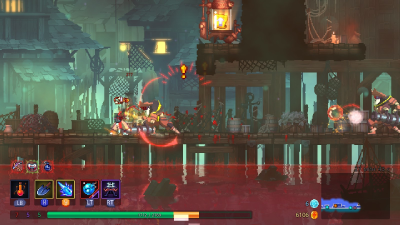 Dead_Cells_screenshot_08.jpg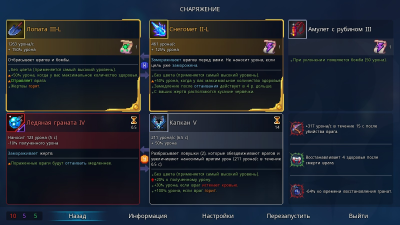 Dead_Cells_screenshot_09.jpg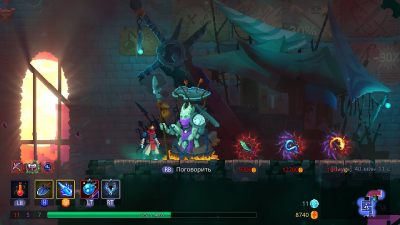 Dead_Cells_screenshot_10.jpg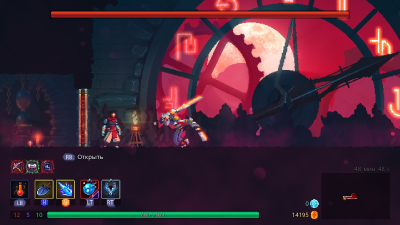 Dead_Cells_screenshot_11.jpg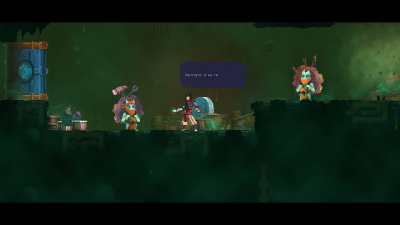 Dead_Cells_screenshot_12.jpg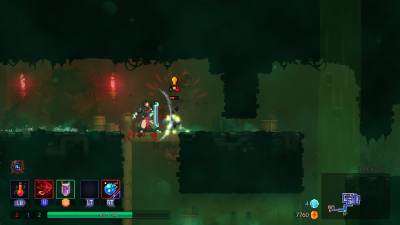 Dead_Cells_screenshot_13.jpg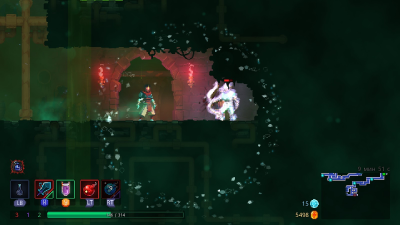 Dead_Cells_screenshot_14.jpg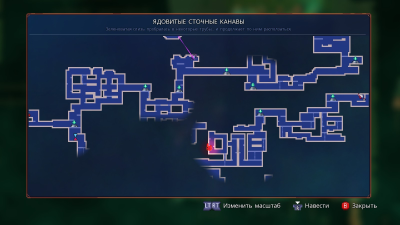 Dead_Cells_screenshot_15.jpg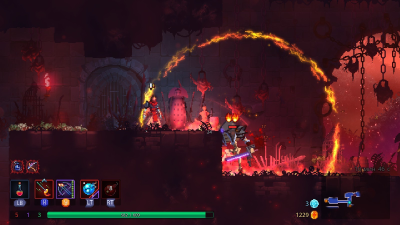 Dead_Cells_screenshot_16.jpg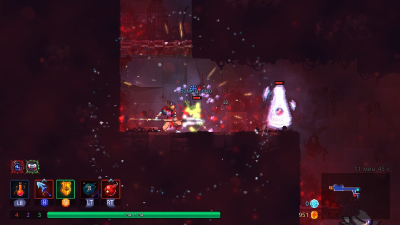 Dead_Cells_screenshot_17.jpg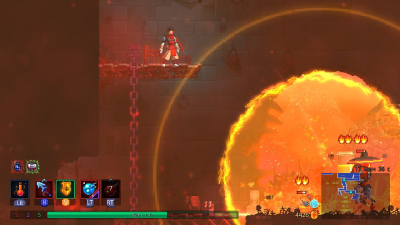 Dead_Cells_screenshot_18.jpg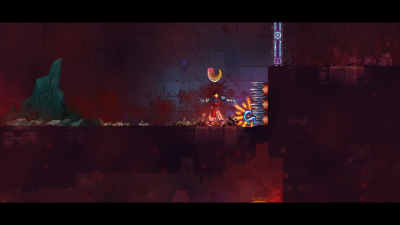 Dead_Cells_screenshot_19.jpg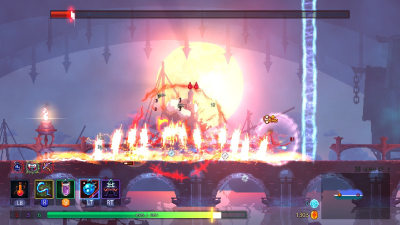 Dead_Cells_screenshot_20.jpg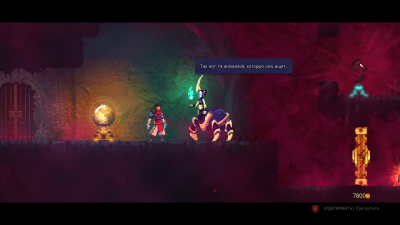 Dead_Cells_screenshot_21.jpg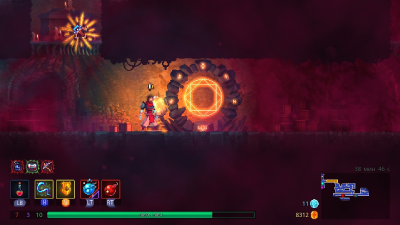 Dead_Cells_screenshot_22.jpg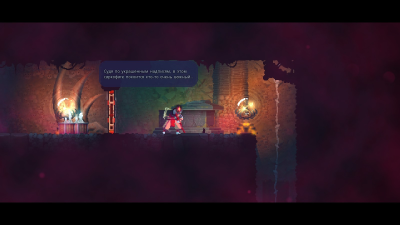 Dead_Cells_screenshot_23.jpg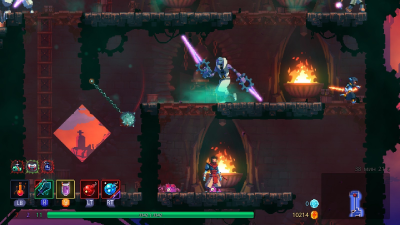 Dead_Cells_screenshot_24.jpg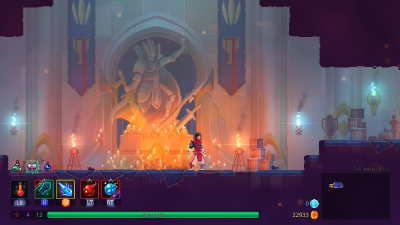 Dead_Cells_screenshot_25.jpg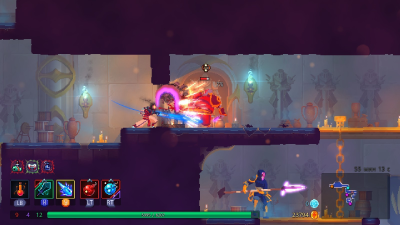 Dead_Cells_screenshot_26.jpg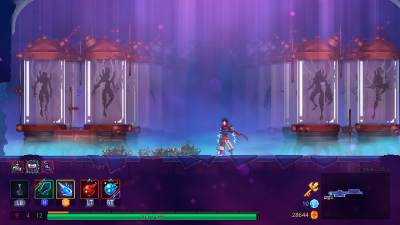 Dead_Cells_screenshot_27.jpg

Dead_Cells_screenshot_28.jpg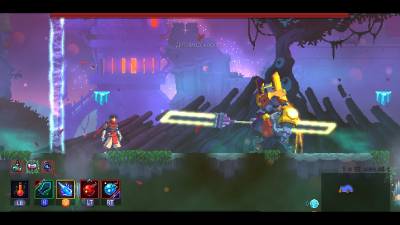 Dead_Cells_screenshot_29.jpg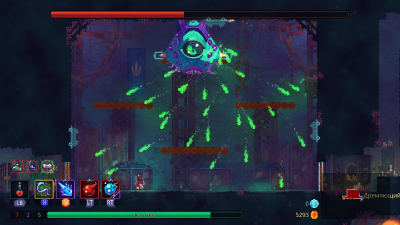 Dead_Cells_screenshot_30.jpg
See all
image (30)
Video:
Source: 3dnews.ru