Computer of the month — August 2018
Every day there are more and more information about the new generation of NVIDIA graphics cards. Many enthusiasts wanting to upgrade the graphics subsystem in your PC, took expectant position. At the same time, in the comments to articles on our website there are more calls to release long-awaited GeForce GTX 1180, 1170 GeForce GTX and GeForce GTX 1160 (names are hypothetical). However, dear readers, all is not so simple. Indeed, rumors that the August 20, NVIDIA will release its next subframe,
confirmed. Simpler models will be released: the GeForce GTX 1170 — at the end of September and the GeForce GTX 1160 — at the end of October. It would seem that there are only slightly before the hour "X", but, come on, let's take a sober look at things.
First, the appearance in the sale of GeForce GTX 1180 will affect only the most expensive build: maximum and extreme — it's only two categories out of six. On the one hand, now there is no reason to take the GeForce GTX 1080 Ti. On the other hand, in September and, I believe, in October, to get GeForce GTX 1180 for sane money (for an amount close to the recommended by the manufacturer) will be Oh how not easy. Consequently, many users are not willing to pay, in fact, will have to wait a month (since the release of August's "Computer of the month"), but three! Or even more. In addition, the situation on the market has to ensure that the GeForce GTX 1180, in any case will cost more than the GeForce GTX 1080 or even GeForce GTX 1080 Ti.
Second, a similar scenario, in my version, it happens with models of GeForce GTX and GeForce GTX 1170 1160. It turns out, for normal money innovations will snatch only in December or even in January 2019.
Therefore, we offer you carefully follow the subsequent editions of the "Computer of the month" — the fall promises to be very interesting.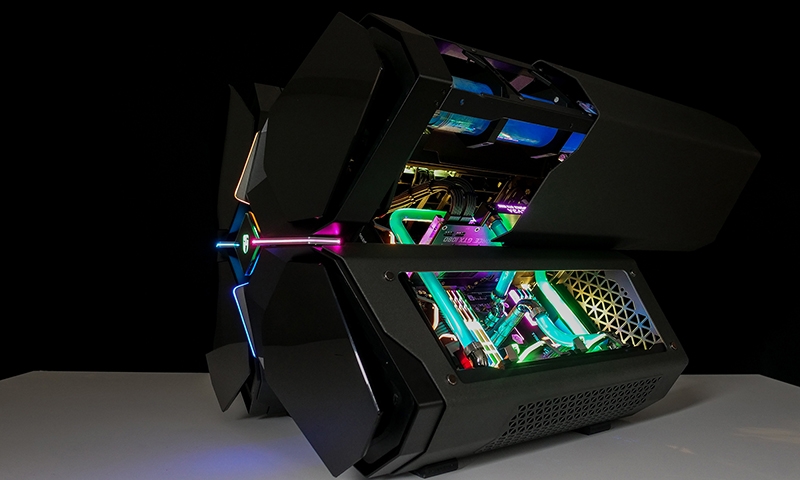 August issue published with the support of a computer store "regard", which has a mission with the possibility of self-delivery of goods in Moscow and Lipetsk. Besides, on the website you can always order online-delivery to any point of our country and pay for the order with a plastic card. Details can be read on this page. "Regard" is famous among users is quite adequate prices for computer accessories and a large selection of various products. Besides, the store offers free Assembly: you are the configuration — employees of the company it is collected.
The links in the "Computer of the month" are the relevant categories of goods store. In addition, the tables indicate the actual at the time of writing, the prices, rounded up to the nearest multiple of 500 rubles. Of course, during the "life cycle" of the material (one month from the date of publication) the cost of certain goods may increase or decrease.
For those who looked to us at the light for the first time, it will be useful to study the April issue, which covers all aspects of choosing components for the six assemblies: starter, basic, optimal, advanced, maximum, and extreme. Don't see the point to chew each time is the same, so this issue will be described mainly alternative versions of the assemblies and methods to reduce or, conversely, more expensive systems.
For beginners who still can not resolve themselves to "make" yourself PC, went out for a detailed walkthrough of the Assembly of the system unit. It turns out that in the "Computer of the month" I tell you how to assemble a computer, and the manual how to do it.
Starter Assembly
The "entry ticket" to the world of modern PC games. The system will allow you to play all the AAA projects in Full HD resolution at least at medium graphics quality settings. Such systems do not have significant reserve strength (over the next 2-3 years), replete with compromises, but are smaller than the other configurations.
Starter Assembly
Processor
AMD Ryzen 3 2200G, 4 cores, 3,5 (3,7) GHz, 4 MB L3, AM4, BOX
7 500 RUB.
Intel Core i3-8100, 4 cores, 3.6 GHz, 6 MB L3, LGA1151-v2, BOX
7 500 RUB.
Motherboard
AMD B350
Examples:
• Gigabyte GA-AB350M-D3V;
• ASRock AB350M;
• MSI B350M PRO-VD PLUS
4 500 RUB.
Intel Express H310
Examples:
• ASRock H310M-HDV;
• MSI H310M PRO-VD;
• GIGABYTE H310M H
4 500 RUB.
RAM
8 GB DDR4-2400:
• Samsung DDR4-2400
6 000 RUB.
Video card
NVIDIA GeForce GTX 1050 Ti, 4 GB GDDR5:
• Palit GeForce GTX 1050 Ti StormX
12 500 RUB.
Drive
HDD, 1 TB, 7200 rpm, SATA 6 GB/s
Examples:
• Western Digital WD10EZEX;
• Toshiba HDWD110UZSVA;
• Seagate ST1000DM010
3 000 RUB.
CPU cooler
Example for Intel:
• Cooler Master DP6-9GDSB-PL-GP
500 RUB.
Case
Examples:
• ACCORD P-28B;
• AeroCool CS-1101
1 500 RUB.
Power supply
Examples:
• Chieftec TPS-500S 500W;
• FSP Group ATX-500PNR 500 W;
• Thermaltake TR2 S (TRS-0500NPCWEU) 500 W
3 000 RUB.
Total
AMD — 38 000 rubles.
Intel — 38 500 RUB.
In my understanding, the starter Assembly is the most complex configuration in category. Because the choice of components constantly have to compromise, and subsequentely machine to keep on hand. Indeed, in the starting Assembly we save on everything. But at the same time I can't afford to install into the system unit, for example, less than 8 GB of RAM, because in that case it will not be a computer capable of at least medium graphics quality settings to give a comfortable FPS in modern games, and a device for simple office tasks, and even then not all.
Therefore, this paragraph discusses a configuration of a full 4-core CPUs for modern platforms AM4 and LGA1151-v2. The web site contains an overview of the models of Pentium Gold G5500 (6 000). To recommend this chip or its younger model Pentium Gold g5400 is (4 500 rubles) instead of the Core i3-8100 only to users who are very seriously short of funds. Testing shows that the youngest Quad-core Coffee Lake offers an average of 25% better performance. Of course, the system unit with graphics of GeForce GTX 1050 Ti the difference between the Pentium Gold G5500 and Core i3-8100 will be less significant, but there is an undeniable fact: in the PC with a full Quad you without any problem to install a more powerful graphics card. For example, to change GeForce GTX 1050 Ti GeForce GTX 1160 a year and a half.
The starting Assembly is used AMD chip Ryzen 3 2200G (7 500 rubles), which is a more expensive model Ryzen 3 1200 average 500 rubles. Our tests show that the version of the processor with integrated graphics, Vega-8 is faster in most cases — simply because Ryzen 3 2200G operates at a higher frequency, despite having twice as smaller volume cache of the third level (4 versus 8 MB). I believe these models are equivalent. If you are going to overclock Ryzen 3 1200, then you can safely take it. For these purposes, in the Assembly there is a fee on the basis of chipset AMD B350 — unfortunately, cheap motherboard for B450-chipset in the sale has not yet been received. So, the use of such fees, even with the boxed cooler will quietly disperse any 4-core Ryzen to stable frequencies in the 3.6-3.7 GHz.
By the way, I think, obviously, Ryzen 3 2200G markedly inferior to the Core i3-8100, but the cost of these chips is on a comparable level. In the comments to the previous issue suggested that instead of "three" to use the series processor Ryzen 5, but to save on the motherboard, taking the model A320-chipset. Indeed, buying, for example, Ryzen 5 1400 (10 000) level configuration AMD and Intel in terms of performance, but "red" starter Assembly considerably more expensive. In fact, a lot of A320-Board will not save. The cheapest model — ASRock A320M-DGS — 3 500 rubles, and it is only 1 000 of the difference in comparison with those motherboards, which are listed in the table. In my understanding still starting the Assembly you must try to reduce the cost, not to inflate its price to the absolutely obscene amounts.
That is why, by the way, in the start-up configuration is not used SSD, although I strongly recommend purchasing a solid state drive in a system at the first opportunity.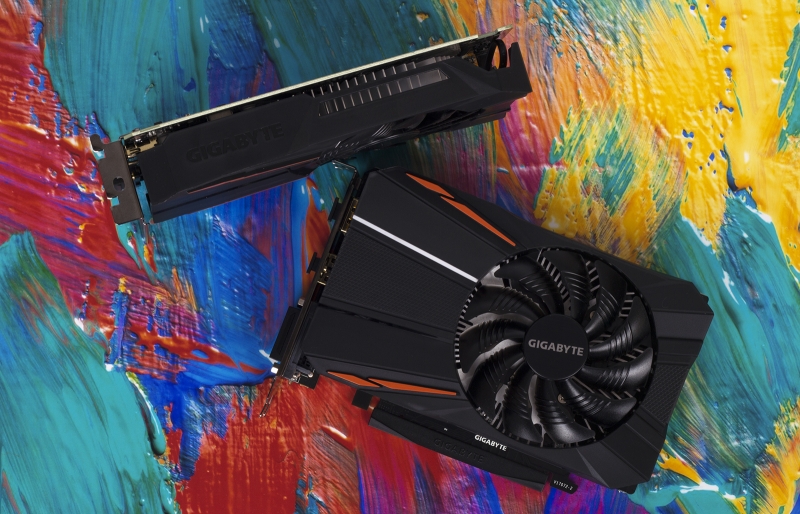 In July on our website an overview of the 3-Gigabyte version of the GeForce GTX 1050. Alas, the miracle did not happen. Let version GeForce GTX 1050 with 3 GB of VRAM and received a more powerful graphics processor, but that's not enough to get to close to the GeForce GTX 1050 Ti. With this in mind, I personally don't see the point in buying Junior models, built on the GPU GP107. The difference between the cheapest GeForce GTX 1050 3GB and GeForce GTX 1050 Ti is only slightly more than 1 000. If this makes no sense to chase the expensive version of video cards, built on a slow GPU. Even the most inexpensive models do an excellent job with their tasks. You can verify this yourself by examining the comparative test of eight GeForce GTX 1050 Ti.
Last month on our website an overview of graphics cards SAPPHIRE Radeon RX 550 PULSE, which is received by the graphics processor Polaris 11 from Radeon RX 460. Testing showed that the model 11268-15-20G is still not up to the level of Radeon RX 560 (10 500 rubles for the version with 4 GB memory) and GeForce GTX 1050 3 GB (11 000 rubles). Therefore "five hundred and sixtieth" is, in fact, remains the only available option to somehow save the graphic component in the starting Assembly. However, to do that I do not recommend — GeForce GTX 1050 Ti even worth 2,000 rubles more, but also has a higher level of performance.
Interestingly, some readers are seriously advised not to use the starting build AMD discrete graphics, because the processor Ryzen 3 2200G is quite productive (by the standards of performance of course) GPU. Wealthy is such system in modern games without using a discrete graphics card of GeForce GTX 1050 and above? My opinion — no. The review of the model Ryzen 2200G 3 shows that integrated graphics Vega 8 is only suitable for undemanding games like Dota 2, World of Tanks, etc.
In any case, I think a theme with build a really cheap system unit, claiming the title of the game, very interesting. In one of the specials "Computer of the month" we'll handle this.
Since the release of processors Ryzen in low-cost assemblies to purchase the recommended memory Samsung (6 000 rubles for one module, DDR4-2400 8 GB GB). For example, Samsung M378A1G43EB1-CRC quietly accelerates to the effective frequency 3066 MHz. Of course, over time (sooner the better) RAM in the system unit must be doubled.
The base Assembly
With this PC you can safely play the next couple of years all modern games in Full HD resolution at high and maximum graphics quality settings.
The base Assembly
Processor
AMD 2600 Ryzen 5, 6 cores and 12 threads, a 3.4 (and 3.9) GHz, 8+8 MB L3, AM4, OEM
12 500 RUB.
Intel Core i5-8400, 6 cores, 2,8 (4,0) GHz, 9 MB L3, LGA1151-v2, OEM
13 500 RUB.
Motherboard
AMD B350
Examples:
• ASRock Pro4 AB350M;
• MSI B350M BAZOOKA
5 500 RUB.
Intel B360 Express
Example:
• Gigabyte D3H B360M
6 000 RUB.
RAM
16 GB DDR4-2400/2666:
• Samsung M378A1G43EB1-CRC
12 000 RUB.
Video card
NVIDIA GeForce GTX 1060, 6 GB GDDR5:
• ASUS PH-GTX1060-6G

AMD Radeon RX 580, 8 GB GDDR5:
• ASUS DUAL-RX580-8G

21 000.
Drives
HDD, 1 TB, 7200 rpm, SATA 6 GB/s
Examples:
• Western Digital WD10EZEX;
• Toshiba HDWD110UZSVA;
• Seagate ST1000DM010
3 000 RUB.
SSD 120-128 GB, SATA 6 GB/s
Examples:
• Transcend 230S TS128GSSD230S;
• Kingston SUV400S37/120G
3 000 RUB.
CPU cooler
Example for Intel:
• Deepcool gammaxx Deepcool 200T
1 000 RUB.
Case
Examples:
• AeroCool CyberX Advance;
• DeepCool TESSERACT;
• Thermaltake Versa N26
3 000 RUB.
Power supply
Examples:
• Chieftec GDP-550C 550W;
• Cooler Master B600 ver.2 600 watts
4 000 RUB.
Total
AMD — 65 000 RUB
Intel is 66 500 rubles.
For several months in the base Assembly apply only 6-core CPUs. With the configuration of Intel it's very simple — we install the system the cheapest Core i5 generation Coffee Lake. The alternative Core i5-8400 stands, it turns out, only the 4-core model Core i3-8350K (13 000 rubles), but even the presence of the unlocked multiplier, this CPU does not allow to consider this option seriously — you will get a slower solution in multi-threaded programs and games. Besides, for the sake of using the full potential of K-processor have to buy the cost on the basis Z370-chipset and more efficient cooler.
System AMD the situation is somewhat different. I recommend those who do to overclock is not going to immediately take the model Ryzen 5 2600, a review of which was released on our website last month. Yes, we could save 1 000 rubles to buy Junior shestiyadernik — Ryzen 5 1600, but to do it I advise only those who will be on their own "squeeze" the missing megahertz from the CPU.
Another (more radical) way of saving money on the processor within the AMD build would be to buy instead of the 6-core model, 8-thread chip Ryzen 5 1500X (11 000) or even Ryzen 5 1400 (10 000). Just keep in mind that while saving 9-12 % you will lose in productivity 25-50 % depending on the task being performed.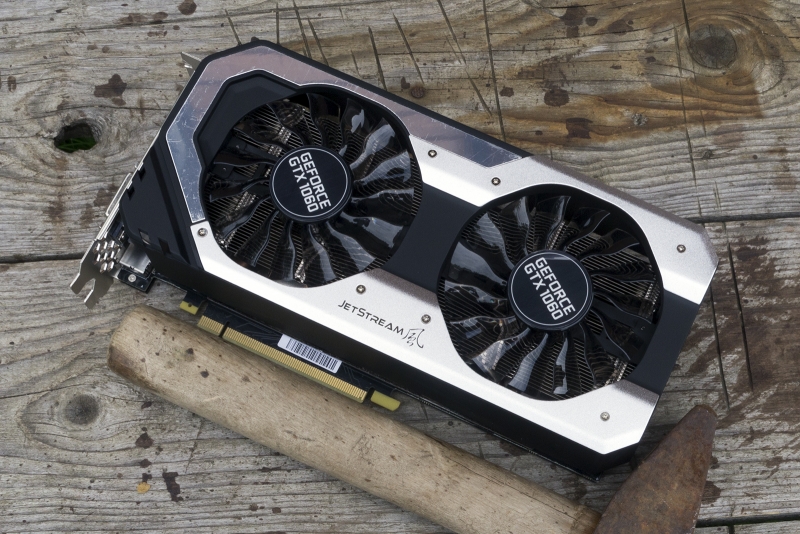 The base Assembly is traditionally equipped with 16 GB of RAM. I again recommend DDR4-2400 from Samsung. This kit of RAM is certainly up to the effective frequency DDR4-2666 — this is the standard support motherboards based on Intel chipsets younger. For AMD systems it will not hurt to increase the effective frequency at least up to 2933 MHz, not much bullying at the same timings.
To save on Board for a basic build Intel does not recommend. If you want to pair with a Core i5-8400 to use high frequency RAM kit, it is necessary, of course, charge chipset Z370. The table also indicates the model-based B360 Express. Last month our website has published a comparative review of five of the most affordable matplot for of a new generation of Coffee Lake. Testing demonstrated that the compute-intensive tasks such motherboards are not. Despite official support for such devices even 6-core chip Core i7-8700K, a "ceiling" for H310-plat still considered Core i5-8400. For example, power Converter ASRock H310M-HDV with this CPU under serious load heated to 130 degrees Celsius. That is why in the base Assembly Intel now apply more expensive solutions based on chipset B360 Express. Of course, you can save on the motherboard, but in this case, you do so at your own risk.
It only remains to deal with the video card, which, of course, is the hallmark of the base Assembly. And if so, then cast aside the version of the GeForce GTX 1060 with 3 GB VRAM (from 15 000 rubles). This graphics card great GPU, but the memory shortage makes itself felt even now in modern games in Full HD resolution it is the lack of GDDR5 may cause visually noticeable lag when putting the settings above "High" setting. Therefore, in the base Assembly it is necessary to take at least 570 Radeon RX 4GB (18 000 rubles), but a better — GeForce GTX 1060 6 GB (of 20 500 rubles) or Radeon RX 580 8 GB (21 000).
As I said in the beginning of the article, in late October, NVIDIA will introduce a GeForce GTX 1160, which the Internet still goes not so much rumors. Of course, you can now prepare for the release of new products, but, in my opinion, a real video card at normal price will be able to get at best before the New year. So while the focus will be on the time-tested GeForce GTX 1060 and Radeon RX 580.
In the base, optimum, and maximum advanced assemblies available power supply capacity 600-750 watts. It is clear that these systems do not need this amount of watts. For example, an Assembly with a Core i7-7700 and GeForce GTX 1080 in games consumes a maximum of 250 watts. However, the choice of these models has several arguments. First, the difference in price between the units 400, 500 and 600 watts is insignificant. We will save a lot of money, but only overpay, as even during the installation of the CPU and video card with more TDP-power power supply will still be sufficient with a good margin. Second, any power supply operates with maximum efficiency when loading in the range of 40-60 %. In this mode, the BP components are less heated and the fan operates at reduced speed. Third, models with a capacity of 600-700 watts elementary more cables with the necessary connectors.
Take the power supply capacity of 1 kW and more in home systems with a single processor and a pair of graphics cards really pointless.
Optimal Assembly
The system, which in most cases able to run the game on maximum graphics quality settings in Full HD resolution.
Optimal Assembly
Processor
AMD Ryzen 5 2600X, 6 cores and 12 threads, 3,6 (4,2) GHz, 8+8 MB L3, AM4, OEM
16 000 RUB.
Intel Core i5-8600, 6 cores, 3,2 (4,3) GHz, 9 MB L3, LGA1151-v2, OEM
16 500 RUB.
Motherboard
AMD B350
Examples:
• ASUS PRIME B350-PLUS;
• MSI GAMING B350 PLUS;
• Gigabyte GA-AB350-GAMING 3;
• AB350 ASRock Fatal1ty Gaming K4
6 500 RUB.
Intel Z370 Express
Examples:
• ASRock Pro4 Z370;
• Gigabyte HD3 Z370;
• MSI Z370-A PRO
8 500 RUB.
Operativnaya memory
16 GB DDR4-3200:
• HyperX HX432C16PB3K2/16;
• Corsair CMK16GX4M2D3200C16
14 500 RUB.
Video card
NVIDIA GeForce GTX 1070, 8 GB GDDR5:
• Gainward Phoenix;
• Palit GeForce GTX 1070 Dual
32 000 rubles.
Drives
HDD, 1 TB, 7200 rpm, SATA 6 GB/s
Examples:
• Western Digital WD10EZEX;
• Toshiba HDWD110UZSVA;
• Seagate ST1000DM010
3 000 RUB.
SSD, 240-250 GB, SATA 6 GB/s
Examples:
• 860 Samsung EVO MZ-76E250;
• Intel SSD 545s;
• WD Blue 3D WDS250G2B0A
6 000 RUB.
CPU cooler
Examples:
• ID-COOLING SE-214;
• Deepcool deepcool gammaxx 400
1 500 RUB.
Case
Examples:
• AeroCool CyberX Advance;
• DeepCool TESSERACT;
• Thermaltake Versa N26
3 000 RUB.
Power supply
Examples:
• Chieftec (GDP-650C) 650 W
5 000 RUB.
Total
AMD — 87 500 RUB.
Intel — 90 000 RUB.
In the optimal build processors of the same series, but only works at a higher frequency. Sense to overpay for models Ryzen 5 2600X or Core i5-8600? If additional funds we receive are guaranteed a faster solution. Let me remind you that overclocking is not involved in all readers 3DNews, so along with a graphics card of GeForce GTX 1070 makes sense to take more than a quick solution — the effect of processorepiemonte has not been canceled.
So, when 12-flow load Ryzen 5 2600X operates at a frequency of 3.95 GHz technology Precision Boost 2 and XFR2 are doing their job. Independently we've got to disperse Ryzen 5 2600X just to 4.15 GHz. The difference is small, agree. At the same time, the frequency Ryzen 5 2600 without manual overclocking reaches a frequency of 3.65 GHz. So, we pay extra for a minimum of 300 MHz benefits. Those who plan to overclock Ryzen, of course, you can safely purchase the cheapest 6-core Ryzen. Model Ryzen 5 1600 without problems will reach a stable frequency 3.9 GHz — the performance of this chip will almost match the performance of the model Ryzen 5 2600X, but you will save about 3 000.
The same applies to CPU Core i5-8600 — when you load all six cores and you use MCE their frequency guaranteed increases to 4.1 GHz. Model Core i5-8400 and Core i5-8500 are slower — the frequency of these CPUs, if you load all six cores is 3.8 GHz and 3.9 GHz, respectively.
As you know, on exactly the same frequency in the same conditions as Core i5-8600, running and Core i5-8600K, which nevertheless stands at 4 000 more. The CPU features an unlocked multiplier, so, therefore, to take overclocking chip makes sense only in one case — if you plan to overclock.
Thus in an optimum Assembly using a Intel chipset Z370 Express. As we know, only this set of logic (and not yet released Z390 Express) allows you to overclock K chips generation Coffee Lake. In the case of "normal" Core i5-8600 us overclocking is not needed, but a fee we still take, because the optimal build I want to use high frequency RAM kit. And our recent experiment proves that this approach is definitely rational. So, quick memory significantly influences the performance of the systems with Coffee Lake, and, limiting the frequency, Intel's new chipsets actually added to its processors artificial brake. This is especially true in games where Z370-card complete with DDR4-3200 instead of the Board with DDR4-2666 gives the effect is not worse than you can get from switching to a faster frequency CPU.
It's funny, even in August in Russia is still not went on sale motherboard for B450-chipset. Therefore, even in August it is necessary to recommend the device based on the B350.
Soon our website will be a detailed performance analysis, optimal build.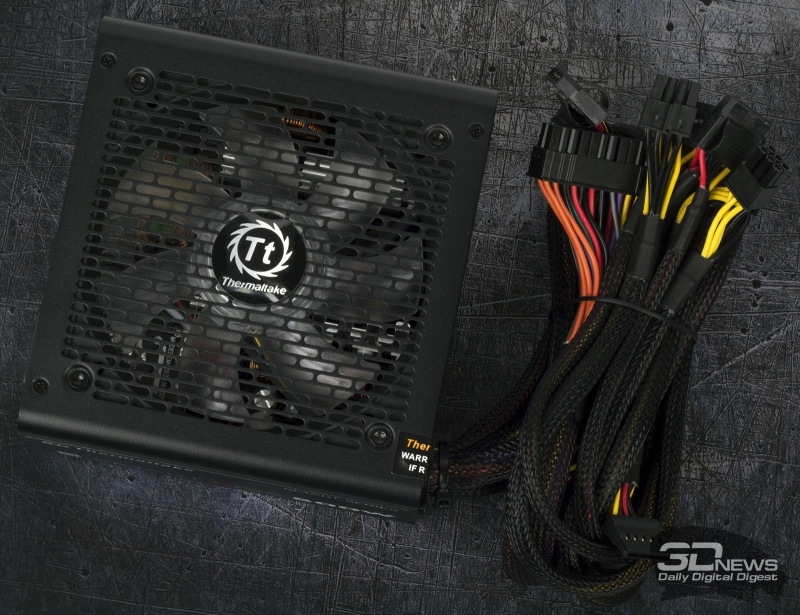 The GeForce GTX 1070, a longtime guest of the optimal build. At the time of writing the cost of the graphics adapter in the store "regard" started from 30 500 rubles. At the same time, the model 1070 GeForce GTX Ti are an average of 3 000 rubles more. This version is based on the full CPU GP104, it turns out in games faster by an average of 10 %. What version of GeForce GTX 1070 to prefer only a question of availability of additional funds.
Presumably 30 September NVIDIA will introduce a GeForce GTX 1170, which will replace the GeForce GTX 1070. Obviously, the novelty will be noticeably faster, and therefore, on the one hand, it makes sense to wait for at least the first reviews of "one thousand one hundred and seventieth". On the other hand, I am sure that around a GeForce GTX 1170 will experience great excitement — hence the graphics card in October or will be very hard to find, or will have to pay for it. To wait or not to wait at least two to three months — the question especially individual. Those users who are gaming the system you need right now, choice in fact. The rest of the readers can advise, for example, to buy all components except the video card. However, in the case of the AMD builds (except start) have yet to get any video card, since processors Ryzen and Threadripper not have integrated graphics. These same words also apply to the Intel platform LGA2066.
Alas, but the cheapest (read — reference) version of the Radeon RX Vega 56 is 39 000 rubles. Card from AMD, of course, turned out great. To disperse quietly catching up and even ahead of the GeForce GTX 1080. But that's only is the last from 38 500 rubles, and it is also up. It turns out that in August only basic Assembly there is a "red" card as an alternative to the NVIDIA device
Source: 3dnews.ru