VTB plans to open in Moscow a pilot office staff
Recently, the idea of automating various tasks increasingly reach the issues of exclusion of the person from the process. The Russian VTB Bank, according to a statement by its head Andrey Leonidovich Kostin at the Moscow urban forum, also plans to open in the Russian capital his first test office with no employees to understand how these items can work without people.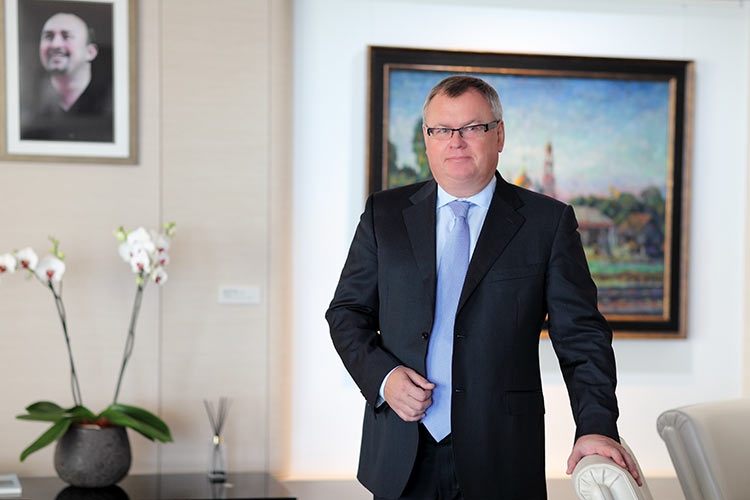 "You know, we have a good film since the Soviet times — "Moscow does not believe in tears". There is one character said
that there will be in the future, no theaters, no movies, only the TV. Many now predict the same thing in terms of information technology, that there will be banks, there will be only a technology company. I don't think so, — he stressed. — You can, of course, to watch virtual football on your phone, but nothing replaces a trip to the world Cup finals, where emotions where people. I think that, of course, service in traditional banking institutions will persist, but we are also moving here in the near future planned in Moscow to open the first office — to be honest, not very practical, just to show people what is possible — without people. To try to see what it is."
In the future, such offices could significantly reduce the Bank's costs for the maintenance of the cashiers and other staff. In October about similar plans told Sberbank: the company planned to launch a pilot project of customer service for which the cash would be used ATM. Sberbank reported that the launch of the project will require the consent of customers for automatic enrollment into their account of delivery when making your payments.
Similar deprived of their "human approach" institutions may become commonplace. As example, the test "independent" of the Amazon stores Go in the US. Similar point (as there is only one with Seattle) interact with the buyers directly without cashiers and salespeople. Need a mobile app Amazon Go, and thanks to the security cameras, touch sensors and algorithms for deep learning, the system recognizes customers and is able to track the goods when removed from the shelves immediately loaded in a virtual shopping cart on the Amazon server and automatically executed when the person leaves the institution.
In General, while our government plans for pension reform with later age of retirement and promotes the work to a ripe old age, the world is fast and changing. May already the current generation of 30-year-old citizens can face a situation when 50 years to find a new job would be nearly impossible given the rapid changes of the labour market and widespread automation. In some countries, there had already been discussion about the expanded pension coverage, and the results of a large material benefits to all citizens to reduce social tension, due to the extensive automation and relocation of production abroad.
Source: 3Dnews.ru