Xbox One's and Xbox One X got support for Dolby Vision to view Netflix
If you use Xbox One Xbox One S or X as your main multimedia device for watching movies or TV series, then you will be interested to know that soon the console will be even more interesting. In 1810 the system update Preview for insiders, Microsoft has included support for Dolby Vision for Netflix.

The Dolby Vision HDR makes more accurate and precise depending on the scene, whereas with the standard settings mode applies to the entire film.
To take advantage of the added
support for Dolby Vision, you must be an insider Xbox owner's Xbox One or Xbox One X — original Xbox One is not supported to have a premium subscription to Netflix and a TV that supports Dolby Vision.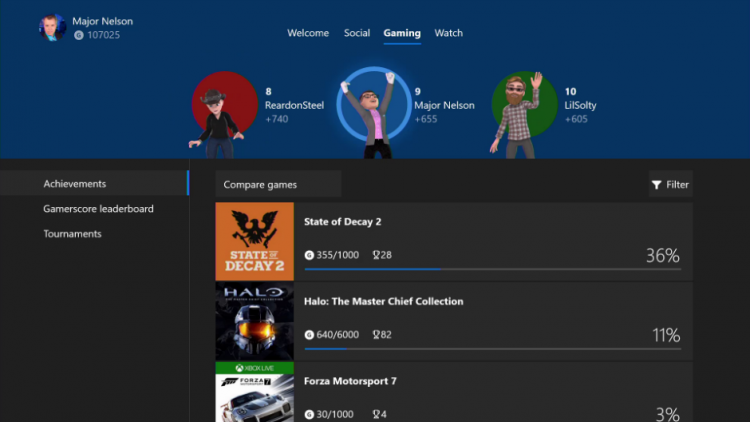 The latest update also adds support for new avatars for all Xbox system, so you can see men: in user profiles, blocks friends from the main menu, when you compare Gamerscore, messaging, community, notifications, and other places. All of this — is that only for insiders Xbox. Regular users will receive the update in the coming months.
Source: 3Dnews.ru