Apple iPhone 3GS returned to the Korean market after 9 years
South Korean operator SK Freecall telink to offer said that the new iPhone 3GS that came already on the market back in 2009, will return at the end of this month on sale through the online store SK Seven Mobile Online Mall, of course, limited edition. At the time, this device has gained huge popularity in South Korea and, apparently, the company is counting on nostalgic.
Sold SK Freecall telink to offer copies of the iPhone 3GS are repacked phones. For several years they were stored in
warehouses in their original packaging and now before selling they are tested for performance, and then packaged. These devices are not used by consumers.
It is worth noting that the latest released for iPhone 3GS and software platform is iOS 6.1.6, so a lot of modern apps like Messenger or popular in Korea, KakaoTalk is simply not going to work. One can only expect basic functions like SMS, calls and MP3 in General, the choice for the elderly or children that focus on learning. Original charger, cable and headphones are included.
Reportedly, the cost of the device, in addition without any contractual agreements, funny — only 44 000 Korean won (2500 rubles), so that certainly prepared the party will quickly sold out. The only problem is that a full warranty, probably not, because maintenance of the mobile and manufacture of components stopped long ago.
SK Freecall telink to offer notes that the iPhone 3GS will go on sale in honor of the opening of the mobile Internet store, whose goal is to expand the assortment sold by the operator of the smartphones.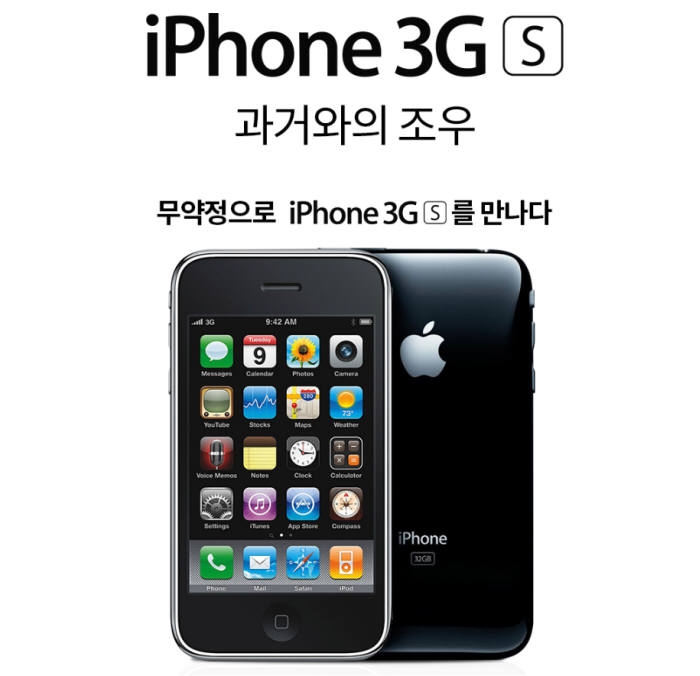 Source: 3Dnews.ru