Horror Computex 2018: 29 power phases for 28-nuclear Xeon
Within a few days "zhelezyachnye" press puzzled over how Intel managed to squeeze out of the 28-core processor in the form factor LGA3647 impressive 5GHz clock frequency. In the end, the reporters all AnandTech has dug up the truth: custom-chip maker was prepared at least two platforms with advanced features of overclocking, and only one of them 28-core CPU passed the Cinebench R15 test at a frequency of 5 GHz. Photographs of the experimental system and secondary nodes is shown below.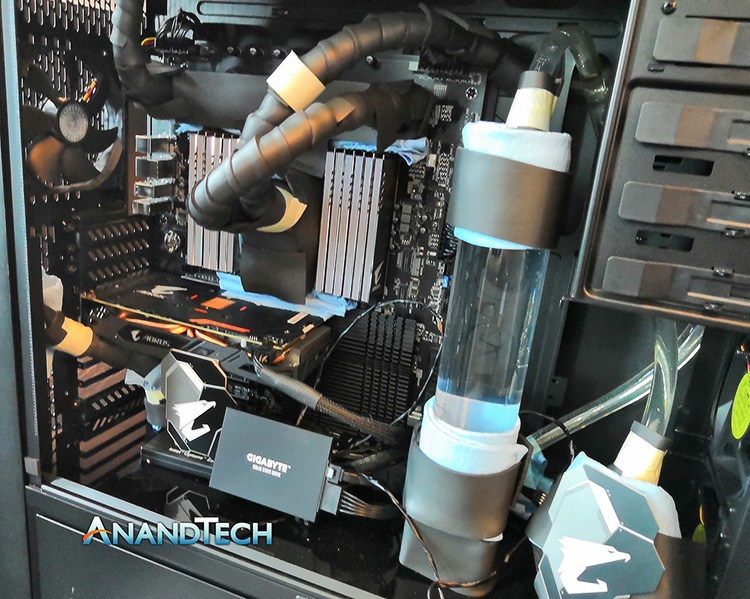 To begin, we note that one of the key components of the stand was a custom DLC for the processor and of elements 29-phase power system socket LGA3647. The temperature applied to the specified nodes of the liquid was 4 °C — all thanks to the chiller Hailea HC-1000B passport performance 1500-4000 l/h and a power of 1 HP (745.7 W.).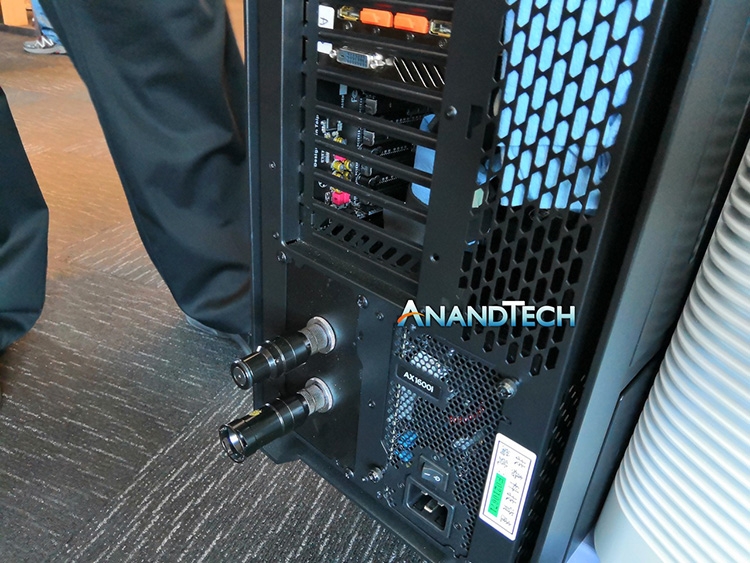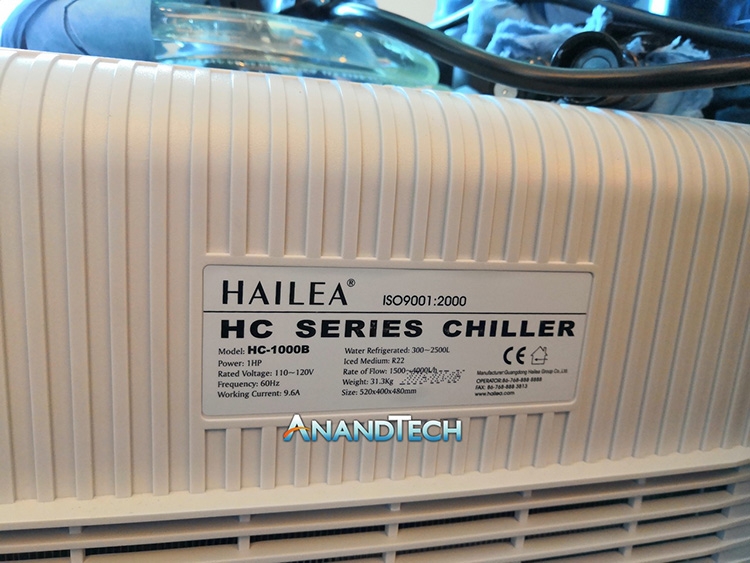 The test fee itself is impressive. Its dimensions are about 35 x 40 cm power connectors — six (ATX, EPS12V, four, single PCI-E Power 6-pin). Transistors 29-phase system power connector LGA3647 cooled by the massive cooler with two heat pipes and four small fans. Near the ATX connector are soldered two of the indicator POST-codes.
The CPU socket is surrounded by 12 slots for RAM DDR4 DIMMs, here are seven slots PCI Express 3.0 x16 and chipsety radiator, which seems to transfer heat to and from the chip switches (PLX PEX series or similar). The power supply of the system was 1.6 kW — as such made by Corsair AX1600i.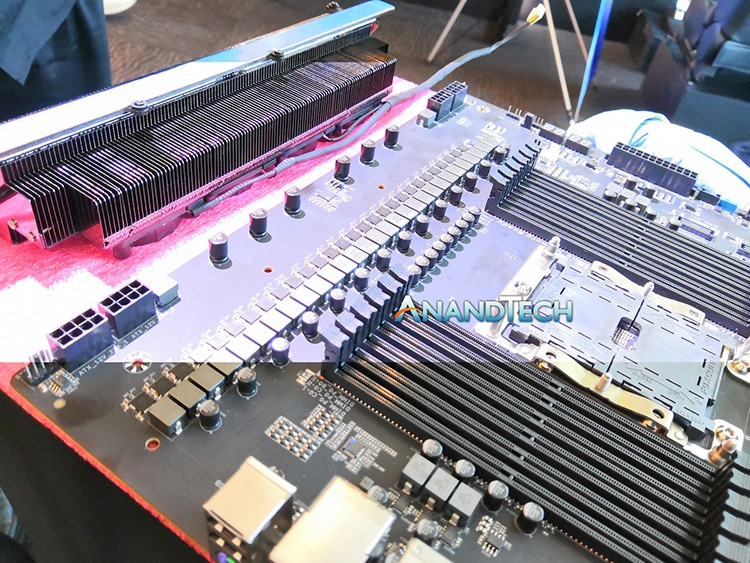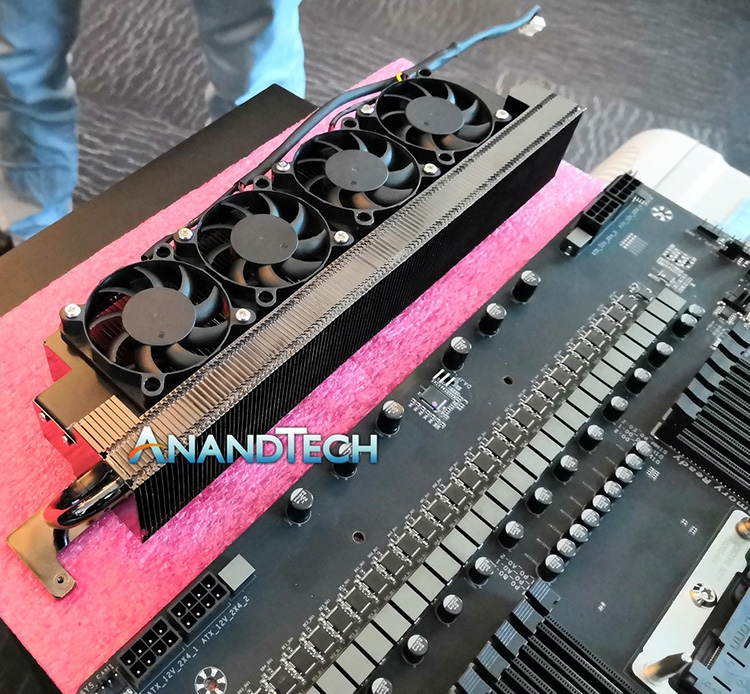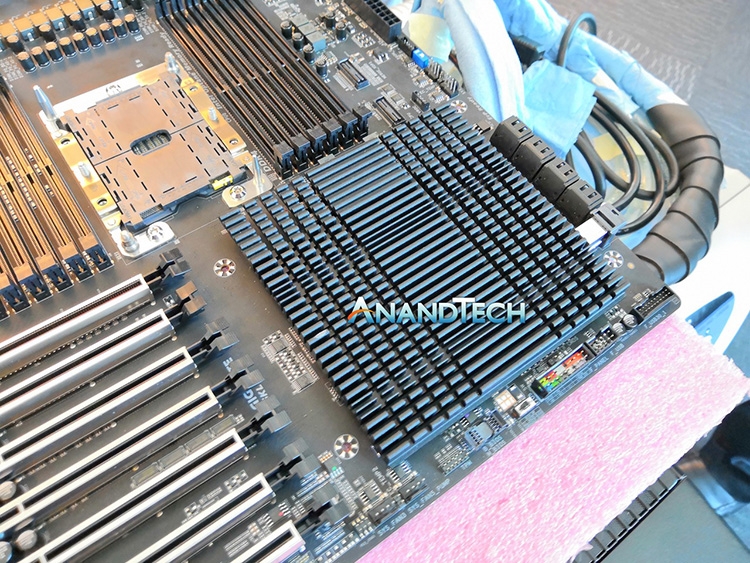 In General, it is not surprising that with the help of cold water and an extremely stable power supply socket LGA3647 professionals, Intel has managed to squeeze a 28-core processor (presumably analogue Xeon Platinum 8180 for $10 009) impressive 5 GHz. Another question that remains unanswered — how many processors Cascade Lake or Skylake will be able to get to work on the above frequency, if only in boost mode. Time remains a little Intel: the company has planned the release of the 28-nuclear CPU in the fourth quarter of this year.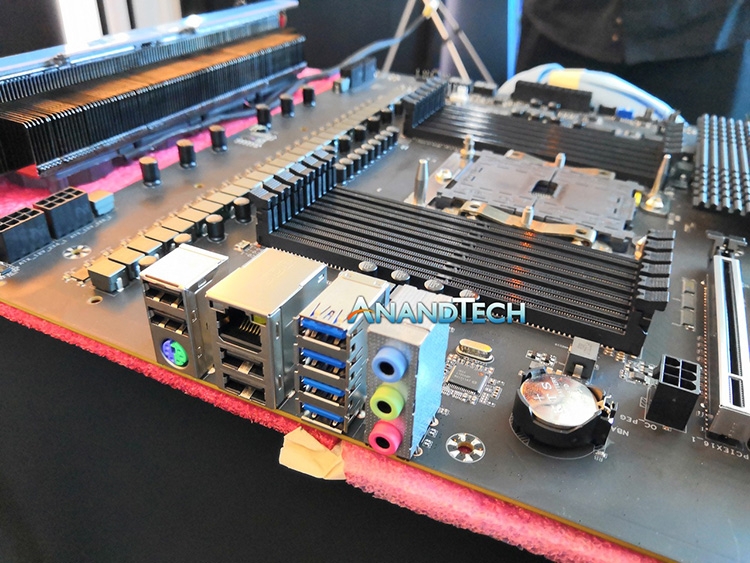 Intel arranged a demonstration of power, probably associated with the AMD plans to release a 32 core desktop processors Ryzen Threadripper 2 (12 nm) and later, 64-core server processor EPYC, code-named Rome (7 nm).
Source: 3Dnews.ru