Computex 2018: details about 1-watt displays Intel for laptops
In a stream of announcements by Intel at Computex 2018 the focus of attention was 28-nuclear 5-GHz processor chip and the Core i7-8086K Anniversary Edition, but there were other important announcements. In particular, we mentioned that in the framework of the Creator PC, the company showed prototypes of 1-watt panels that can have a big impact on the battery life of laptops.
Intel said it is working with companies Innolux and Sharp to create a so-called technology energy-efficient displays (LPDT, a Low Power Display Technology), which optimizes the areas of the backlight and the logic of the panels to halve their typical energy consumption of two watts. The company intends to use in ultrathin laptops, tablets and hybrid devices with processors Intel of series U and Y.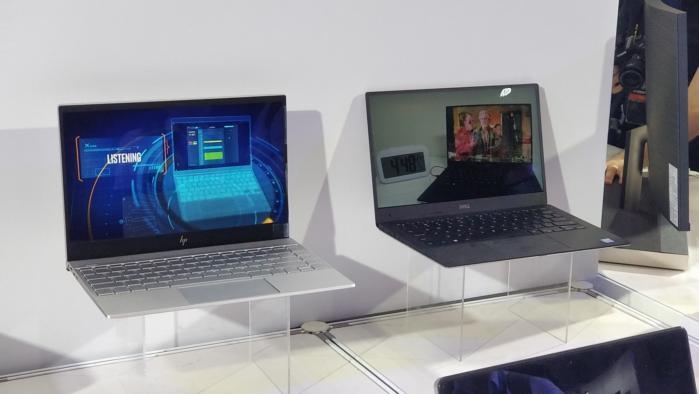 According to a leading head of Intel's mobile innovations Josh Newman (Josh Newman), in reality this can increase the battery life of the laptop battery life by as much as four to eight hours. In other words, thin mobile PCs, which can already offer over 12 hours of battery life in the future will be able to get close to 20 hours and more if it goes to LPDT-screens.
We hope that these products will not keep you waiting too long, because at Computex already showed prototypes of laptops from HP and Dell. According to representatives of Intel, these solutions are quite capable of providing reasonable to user brightness 350 CD/m2 and according to the forecasts of the company laptops with LPDT panels should be on the market by Christmas this year.
Looks like Intel took the threat from Qualcomm and Windows 10 ARM quite seriously: the company aims to provide an equally impressive battery of mobile PC in its chips and in addition started to sell laptops with built-in support for cellular networks. In other words, Intel is committed to neutralize the main advantages of competing solutions based on Snapdragon chips.
Source: 3Dnews.ru