Core i9-7980XE: release and extreme overclocking older Intel
The company Intel not only introduced the Core i3/i5/i7-8000 (Coffee Lake) for mass LGA1151 platform, but more powerful LGA2066-compatible model: Core i9 — 7940X, 7960X and i9-7980XE 14, 16 and
18 physical cores, respectively. Novelty, as previously noted, related to the recently released Xeon CPU W for workstations and, in fact, are a response to the recent debut of the 8 and 16-core AMD Ryzen Threadripper.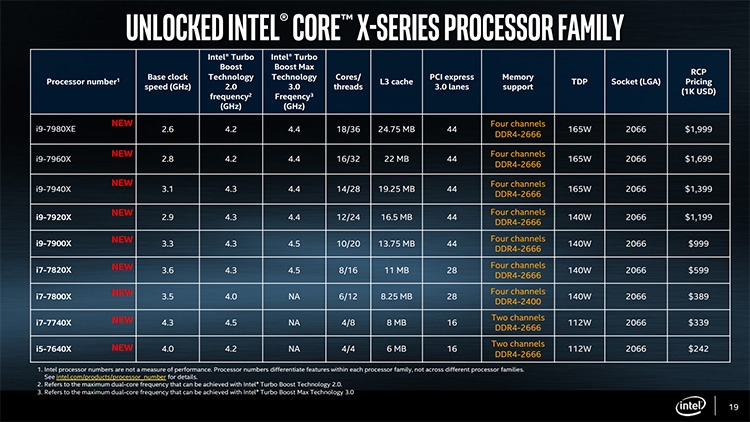 In record desktop CPU performance of the flagship Core i9-7980XE and "swagger" of his fellows, no doubt, but if your priority is games, you should probably think about buying a Core i7-8700K, Core i5-8600K or Core i3-8350K. On the European market, the Intel Core i9-7980XE Core i9-7960X and Core i9-7940X delivered in individual packages without cooler inside. Full 18 cores estimated to be €1889,90 and above, the minimum value of the pre-order Core i9-7960X and Core i9-7940X starts from €1599,90 and I 1329,90 respectively.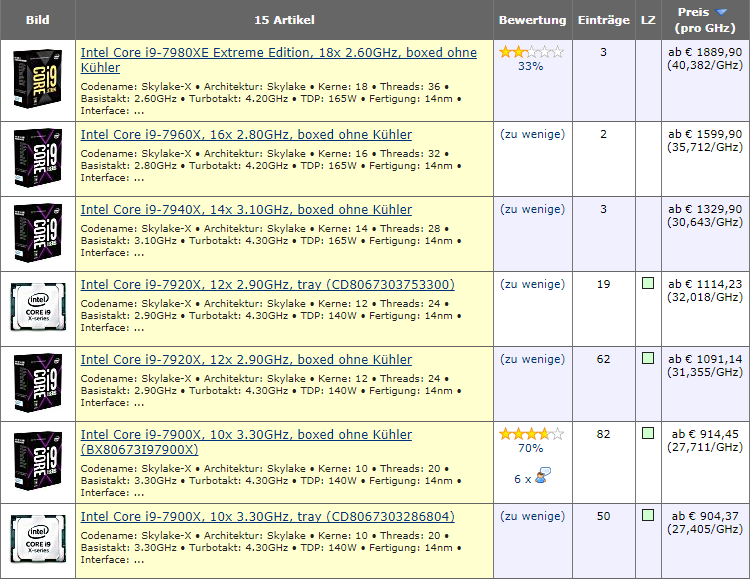 It is worth noting that Core i9-7980XE and his "younger brothers" from 14-th and 16-cores are characterized by a record TDP for desktop processors Intel — 165 watts. Earlier, the championship belonged to the 2012 model Core i7-3970X Extreme Edition (Sandy Bridge-E) with the stated level of heat 150 watts. When overclocking Core i9-7980XE its power consumption and heat dissipation grow repeatedly, that the experience of a German engineer and overclocker Roman "Der8auer" Hartung. Armed with the motherboard ASUS ROG Rampage VI Apex on the Intel X299 and the evaporator with liquid nitrogen, Roman was able to squeeze out of the Core i9-7980XE impressive 6104,52 MHz (in the video below — 6106,1 MHz) clock frequency, but at the same time and more than 1 kW of power at a voltage of Vcore, equal to 1.55 V.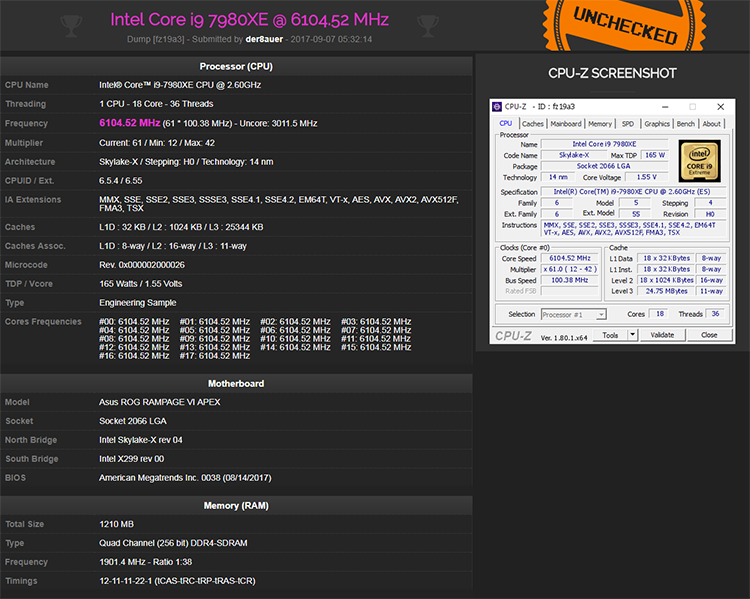 Over 1000 watts on a single processor seem fantastic, but no reason not to believe Der8auer'have not. When overclocking Core i9-7980XE 5.5 GHz current was reached at 71.5 a, A CPU power — 858 watts. Increased frequency of up to 5.6 to 5.7 GHz resulted in readings of about 83 A/1000 watts. "Skrinshoty" acceleration to 6.1 GHz was probably accompanied by an even higher power consumption, and it is a pity that the testimony of the tester behind the scenes.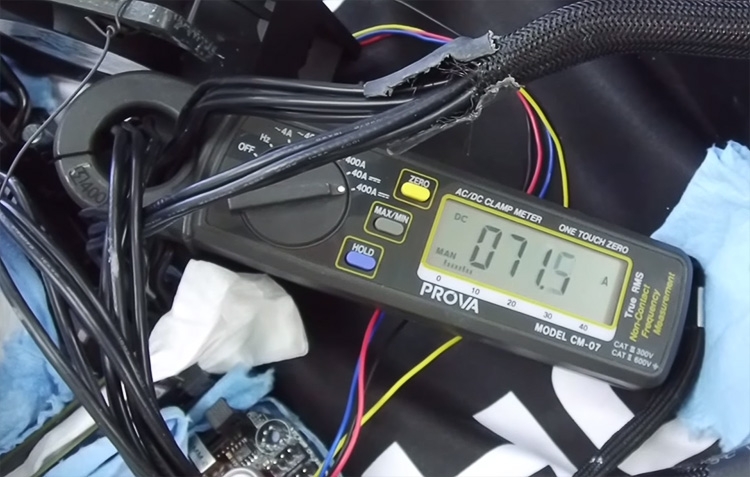 In his video Der8auer showed screenshots with the following results extreme testing Core i9-7980XE:
Cinebench R15: 5635 points at the frequency of 5.6 GHz;
3DMark Fire Strike: 902 42 points Physics at the frequency of 5.5 GHz;
3DMark 11/Performance: 35 256 points Physics at the frequency of 5.5 GHz;
3DMark Vantage: CPU 130 067 points at a frequency of 5.5 GHz.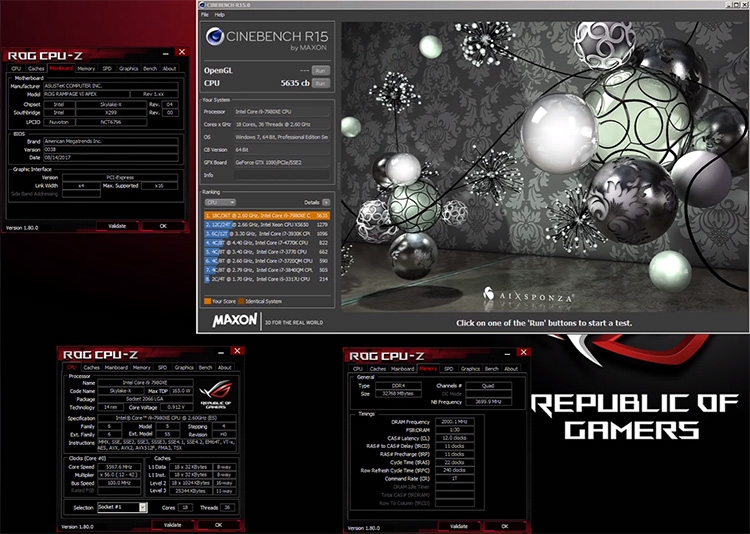 Source: 3Dnews.ru