Samsung have added support in some FreeSync 4K screens
Samsung has released firmware updates that add support for FreeSync via HDMI in a number of its 4K TVs. FreeSync is a technology of variable frequency of updates, which allows to increase the smoothness of games, avoiding gaps in pictures on the graphic cards AMD Radeon. A slightly different implementation of the FreeSync for some time now available on the Xbox One, One S and One X.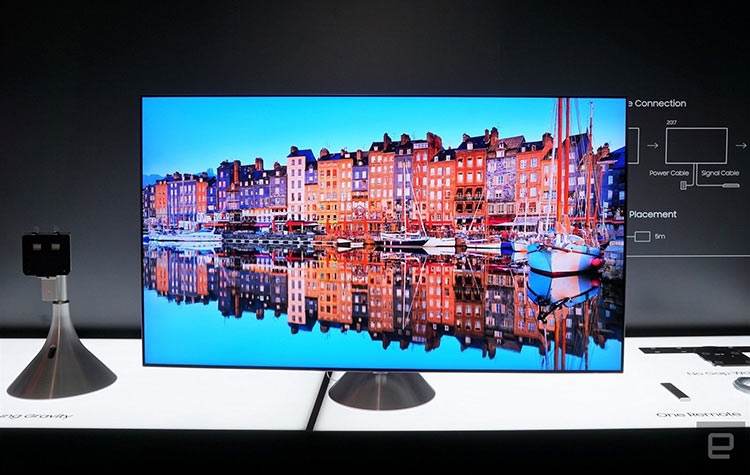 Currently, it is reported that technology appeared in the following TV models Samsung for the American market: Q6FN, Q7FN, Q8FN, Q9FN QLED and NU8000 (apparently European counterparts will also receive the new firmware). This is a great step for fans of console games, which got very popular feature, ex-previously exclusive to PC monitors.
However, it is important to point out a few compromises. Support is provided only at a resolution of 1080p, and may be affected by some aspects of the brightness of the screen. This means that PC users and Xbox One X will need to reduce the resolution output of their systems on Samsung TVs, exchanging the image quality to support FreeSync. However, for users of Xbox One and One S this option does not promise cons — because the system output in games the image not above 1080p.
In addition, it should be noted that only in some games, the Eurogamer tests showed the quality of the work FreeSync level PC, and in most cases, the Microsoft implementation does not completely remove the gaps of the screen. However, very much depends on the support of various frequency display — what opportunities can provide the Samsung TVs is not yet clear.
These are the first steps FreeSync on the console market, so it is logical to assume the problem — of course, I would like to see and televisions that support 4K. I would also hope that other manufacturers will implement FreeSync into their TV. By the way, it seems that while NVIDIA isn't going to support televisions with a variable framerate of the GeForce, faithful to its own closed technology G-Sync.
Source: 3Dnews.ru