The PC market is declining for 14 consecutive quarters
Analyst firm Gartner presented the results of researches of the world market of personal computers. According to experts, supply of equipment has been decelerating for 14 consecutive quarters.
In January–March 2018 manufacturers have released a total of 61.7 million desktops and laptops, which is 1.4 % less compared to the same period of 2017. The market has shown a steady decline since the second quarter of 2012.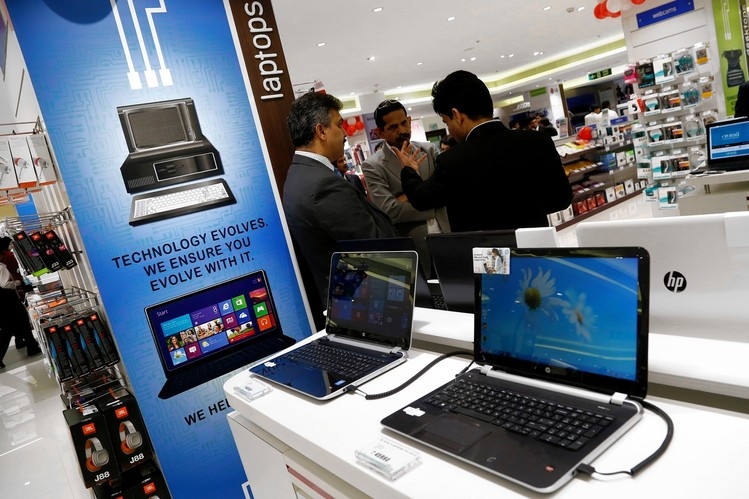 In the first three months of this year shipments of PCs in the Asia-Pacific region and the United States decreased by 3.9% and 2.9% respectively, while in other regions there was a small growth, which, however, was not enough to restore the global market.
According to analyst Gartner of mikako Kitagawa (Mikako Kitagawa), remains unsold in the fourth quarter of the computers switched on after the first quarter of 2018. The producers feared a glut of goods in anticipation of release in the second quarter of new PC models based on Intel eighth generation, the expert said.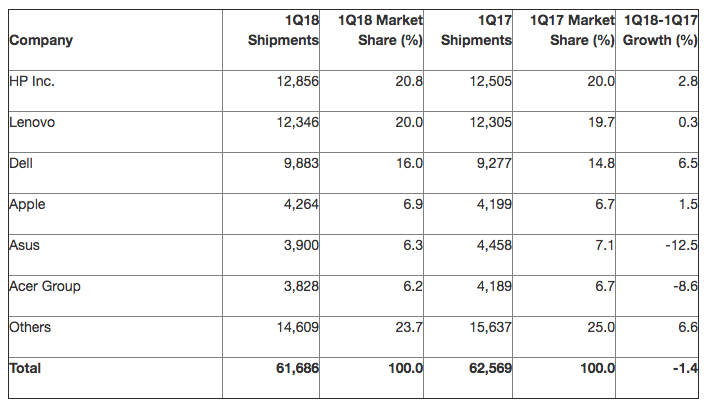 The leaders of the world computer market are HP Inc., Lenovo and Dell, which accounted for almost 57% of equipment shipments in January–March against 54,5 % in the previous year. The highest growth rates in the group of leaders has demonstrated a Dell (+6,5 %).
Source: 3Dnews.ru