Review smartphone Sony Xperia XZ2: no longer square
Era square "experi" came to an end. I would not call it the "Golden era", but it was at least nice design someone annoyed, someone was pleased, but confused smartphone Sony with any more was simply impossible. In 2018, Sony decided at one point to change now Xperia more is not square and sleek, the fingerprint scanner no longer on the side and rear and the screen has become trendy elongated shape (18:9). The frame remained quite large.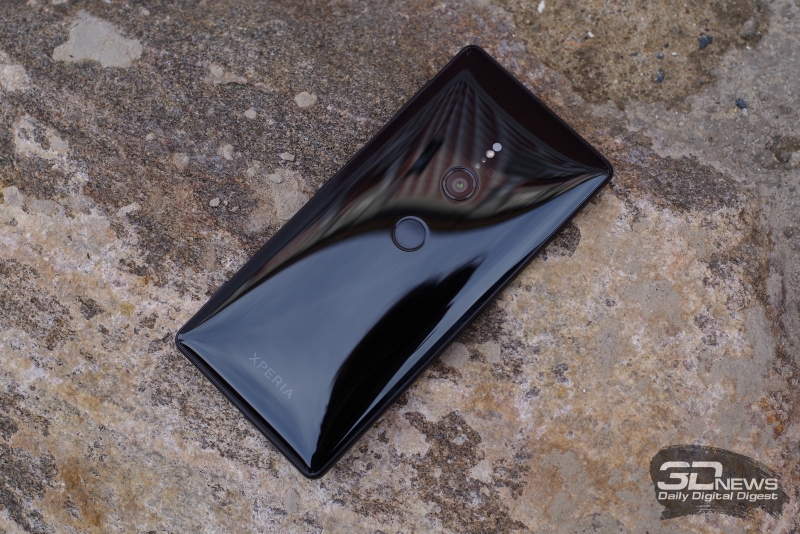 However, the pleasures (and sorrows) of design we'll talk later because they are not limited Xperia XZ2, of course, a significantly updated and technically. It does not matter that since the release of the XZ1 a little more than six months. Here is a fresh flagship platform Qualcomm Snapdragon 845 disappeared audio Jack, applied another front facing camera. And the main, in spite of the same characteristics as the converted program – at least about this the developers say. By the way, this is still a single module Yes, on a radical change of design of the mobile division of Sony had the spirit, but the dual module of a Japanese company has found something odd. Perhaps this is correct – the more interesting about this smartphone to talk.
Specifications
Sony Xperia XZ2
Sony Xperia XZ1
Huawei P20 Pro
Apple iPhone X
Samsung Galaxy S9
Display
5.7 inch, IPS, 2160 × 1080, 424 ppi, capacitive multitouch
5.2 inches, IPS, 1920 × 1080, 424 ppi, capacitive multitouch
6.1 inch OLED
2240 × 1080 pixels, 408 ppi, capacitive multitouch
5.8 inches, Super AMOLED, 2436 x 1125, 458 ppi, capacitive multi-touch technology TrueTone
5.8 inches, Super AMOLED, 1440 × 2960, 570 ppi, capacitive multitouch
Safety glass
Corning Gorilla Glass 5
Corning Gorilla Glass 5
No information
No information
Corning Gorilla Glass 5
Processor
Qualcomm Snapdragon 845: four cores Kryo 385 Gold, 2.7 GHz + four cores Kryo 385 Silver, 1.7 GHz
Qualcomm Snapdragon 835: four cores Kryo, frequency 2.45 GHz + four cores Kryo, frequency 1.9 GHz
HiSilicon Kirin 970: Quad core ARM Cortex A73, 2.4 GHz + four cores ARM Cortex A53, frequency 1.8 GHz; architecture HiAI
Apple A11 Bionic six cores (2 x Moonsoon + 4 x Mistral)
Samsung Exynos 9810: eight cores (4 × M3, 2.7 GHz + 4 × Cortex-A55, 1.8 GHz)
Graphics controller
Adreno 630, 710 MHz
Adreno 540, 710 MHz
ARM Mali-G72 MP12, 850 MHz
Apple GPU (3-core)
Mali-G72 MP18, 900 MHz
RAM
4 GB
4 GB
6 GB
3 GB
4 GB
Flash memory
64 GB
64 GB
128 GB
64/256 GB
64/128/256 GB
Memory card support
There
There
No
No
There
Connectors
USB Type-C
USB Type-C minijack 3.5 mm
USB Type-C
Lightning
USB Type-C minijack 3.5 mm
SIM card
Two nano-SIM
Two nano-SIM
Two nano-SIM
One nano-SIM
One nano-SIM
Cell 2G connection
GSM 850 / 900 / 1800 / 1900 MHz
GSM 850 / 900 / 1800 / 1900 MHz
GSM 850 / 900 / 1800 / 1900 MHz
GSM 850/900/1800/1900 MHz
GSM/GPRS/EDGE 850/900/1800/1900 MHz
3G cellular communications
800/850/900/1700/1900/2100 HSDPA MHz
DC-HSPA 850/900/1900 / 2100MHz
HSDPA 850/900/1700/1900/2100 MHz
HSDPA 850/900/1700/1900/2100 MHz
UMTS/HSPA+/DC-HSDPA 850/900/1700/1900/2100 MHz
Cellular 4G
LTE Cat.18 (up to 1200 Mbps): ranges not specified
LTE Cat.16 (up to 1024 Mbit/s): the bands 1, 3, 4, 5, 7, 8, 12, 17, 20, 28, 32, 38, 39, 40, 41
LTE Cat. 18 (up to 1200 Mbit/s), ranges 1, 2, 3, 4, 5, 6, 7, 8, 9, 12, 17, 18, 19, 20, 26, 28, 32, 34, 38, 39, 40, 41
LTE Cat. 12 (450 Mbps): the bands 1, 2, 3, 4, 5, 7, 8, 12, 13, 17, 18, 19, 20, 25, 26, 28, 29, 30, 38, 39, 40, 41, 66
LTE Cat. 18 (1200/200 Mbit/s), ranges 1, 3, 4, 5, 7, 8, 12, 17, 20, 28, 32, 38, 39, 40, 41
Wi-Fi
802.11 a/b/g/n/ac, 2.4 and 5 GHz
802.11 a/b/g/n/ac, 2.4 and 5 GHz
802.11 a/b/g/n/ac, 2.4 and 5 GHz
802.11 a/b/g/n/AC, 2.4 and 5 GHz
802.11 a/b/g/n/ac 2.4/5 GHz
Bluetooth
5.0
5.0
4.2 (aptX HD)
5.0
5.0
NFC
There
There
There
Yes (Apple Pay)
There
Navigation
GPS, A-GPS, GLONASS, BeiDou, Galileo, QZSS
GPS, A-GPS, GLONASS
GPS, A-GPS, GLONASS, BeiDou
GPS, A-GPS, GLONASS
GPS, A-GPS, GLONASS, BeiDou, Galileo
Sensors
Light, proximity, accelerometer/gyroscope, magnetometer (digital compass)
Light, proximity, accelerometer/gyroscope, magnetometer (digital compass)
Light, proximity, accelerometer/gyroscope, magnetometer (digital compass), infrared sensor
Light, proximity, accelerometer/gyroscope, magnetometer (digital compass)
Light, proximity, accelerometer/gyroscope, magnetometer (digital compass)
Fingerprint scanner
There
There
There
No
There
The main camera
19 MP, ƒ/2.0, optical stabilization, hybrid auto focus, led flash
19 MP, ƒ/2.0, optical stabilization, laser autofocus, led flash
Triple module 40 + 20 + 8 MP, ƒ/1,8 + ƒ/1,6 + ƒ/2,4, hybrid auto focus, optical stabilization, dual-led flash
Double module: 12 MP, ƒ/1,8 + 12 MP, ƒ/2.4 GHz, autofocus, chetyrehrjadnye led flash, optical stabilizer, both cameras
12 MP, a variable aperture of f/1,5/2,4, autofocus, led flash, optical image stabilization
Front camera
5 MP, ƒ/2.2, and without autofocus, no flash
13 MP, ƒ/2.0, contrast autofocus, no flash
24 MP, ƒ/2.0, fixed focus, no flash
7 MP, f/2.2, no flash
8 MP, f/1.7, no flash
Food
A removable battery of 12.08 W·h (3180 mAh, 3.8 V)
A removable battery of 10.26 W·h (2700 mAh, 3.8 V)
Removable battery: 15,2 WH (4000 mAh, 3.8 V)
Removable battery: of 10.26 W⋅h (2716 mAh, 3.8 V)
Non-removable battery: for 11.55 W⋅h 3000 mA * h, 3.8 V)
Size
153 × 72 × 11.1 mm
148 × 73 × 7.4 mm
155 × 73,9 × 7.8 mm
143,6 × 70,9 × 7.7 mm
147,7 × 68,7 × 8.5 mm
Weight
198 grams
156 grams
180 grams
174 grams
163 grams
Protection case
IP65/68
IP65/68
IP67
IP67
IP68
Operating system
Android 8.0 Oreo, shell Sony Xperia
Android 8.0 Oreo, shell Sony Xperia
Android 8.0 Oreo, shell EMUI
iOS 11
Android 8.0 Oreo, own shell
Current price
46 990 rubles
49 990 rubles
54 990 rubles
from 70 rubles to 990 81 990 rubles
51 990 rubles
Design, ergonomics and software
When you try to select the first thing that catches the eye when you look at the Sony Xperia XZ2, immediately begin the transfer. This very "first" – full bag. Here and sleek design – the Sony designers are unable to give up the main trends in recent years and made from polished glass. Then the combination of fine lines with curved back – at first glance, the smartphone seems fine, but on the body its thickness is 11.1 mm. thick Is the most modern flagship, and if only the flagship. Here and the unusual location of the camera on the back, is shifted nearly to its center.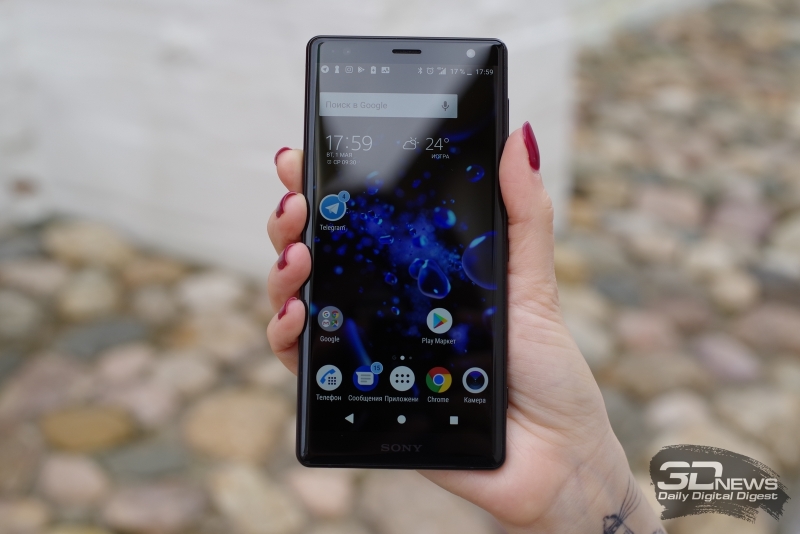 Sony Xperia XZ2 happened at the same time and relatively trivial – the General concept and format of the screen (inevitable 18:9), and unusual. To confuse it with another Xiaomi is impossible. The breed has changed, but "self" is preserved. Another thing is how good it looks. The black housing looks XZ2, shall we say, controversial. Light version is nicer, but to talk about a design triumph Sony somehow language does not turn.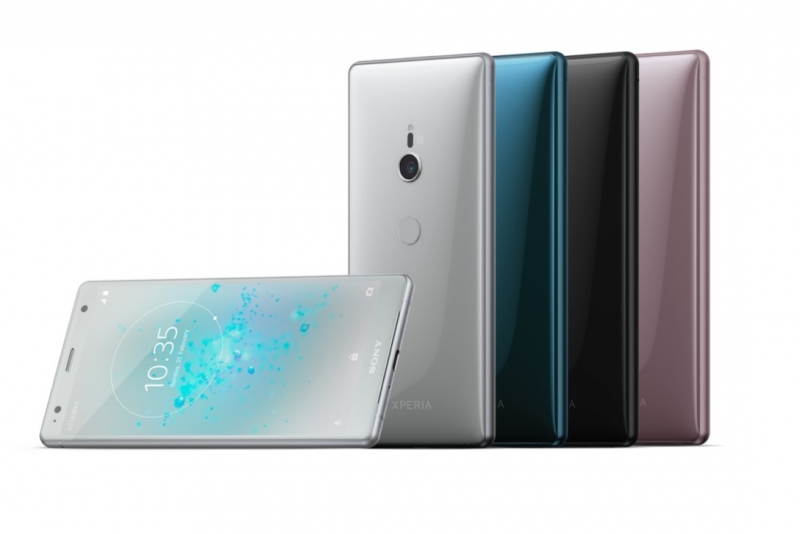 Versions of these, by the way, only four, and each, of course, has its own name: black obsidian, edged silver, dark emerald and ash-pink. It would be possible once again to sneer at naming colors, but in this case is not desirable. At least black Sony Xperia XZ2 looks really especially black. It is likely that Sony managed to make the black smartphone in history – although the iPhone 7 Jet Black argue with that.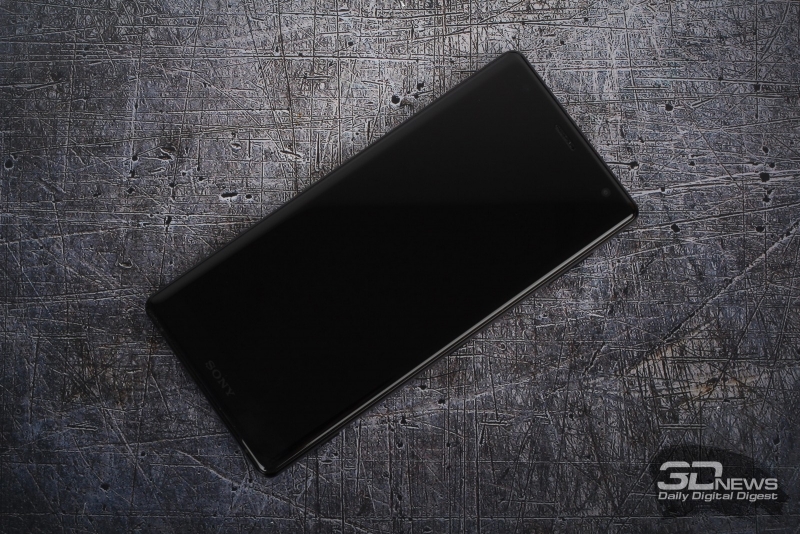 There are also problems with the ergonomics of the new Xperia. Disappeared mini Jack in this case is an outright fad, with no attempts to justify this act some additional body protection. At the time, Sony was one of the first learned how to combine mini-Jack with waterproof — and here you. Protection class here is exactly the same as the Sony Xperia XZ1, which, let me remind you, mini-Jack was. If it's a note that the warranty disappears if you dip the smartphone into water, the Xperia XZ2 will not go away. Alas, the audio Jack is not here just because I wanted to developers smartphone. Without further explanation.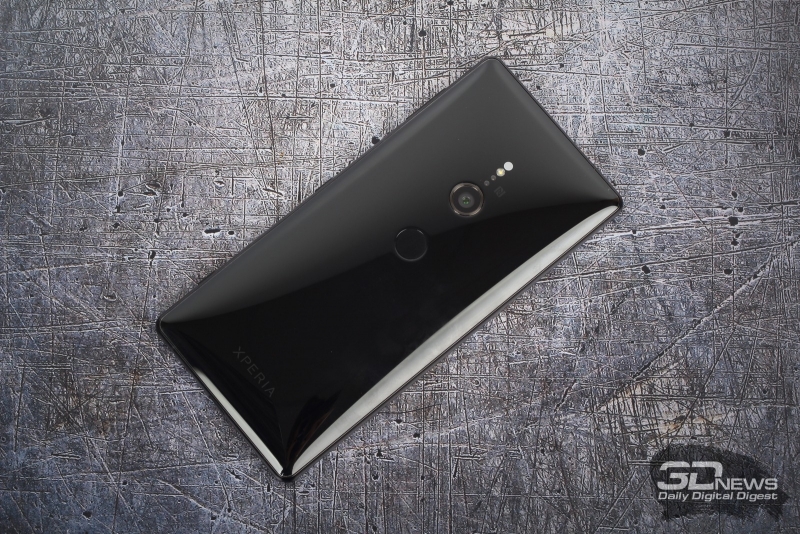 Glass case Xperia XZ2 managed to do not too much space is used really effective oleophobic coating, and both the front and rear. At least the black version does not require to wipe itself every hour and saves the presentation even without a case. Should give a closer look and you'll notice a lot of macrocarpon, but a cursory glance they are not available. The case is another matter – it is very slippery. And scary not so much dropping the gadget in the transport because it due to its shape rests quite firmly how to detect it passim from the Desk or sofa. It is strongly recommended to keep it on all surfaces with the screen facing down – otherwise the fall earlier or later to avoid.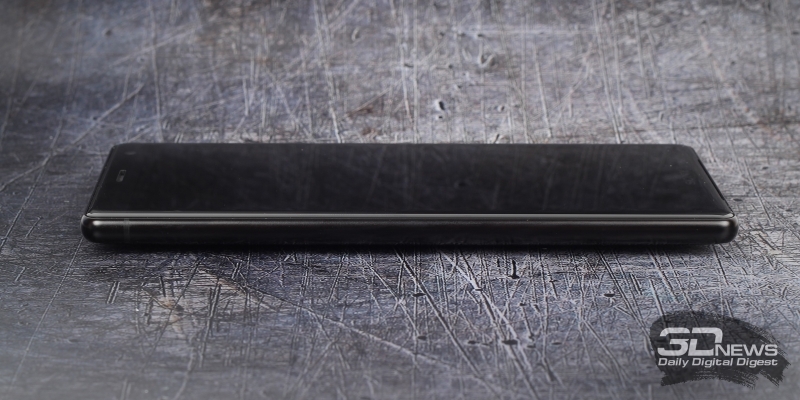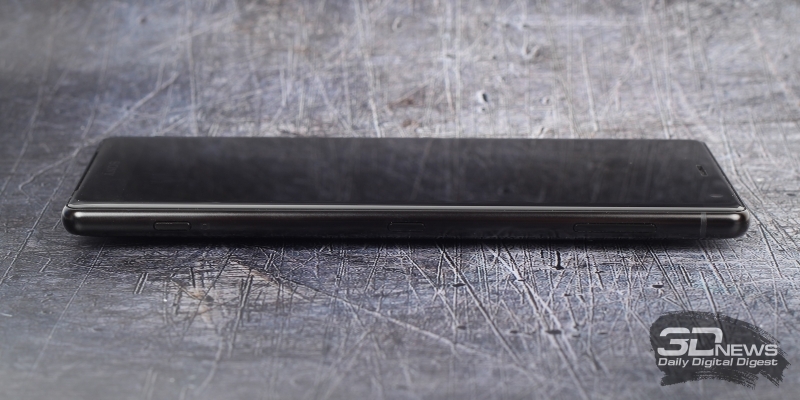 Sony consistently sets their smartphones slide for the SIM card and memory card with no pin lock this time slot for them is on the top edge. Another nice example of a sequence – a separate shutter button of the camera on the right side. Family signs.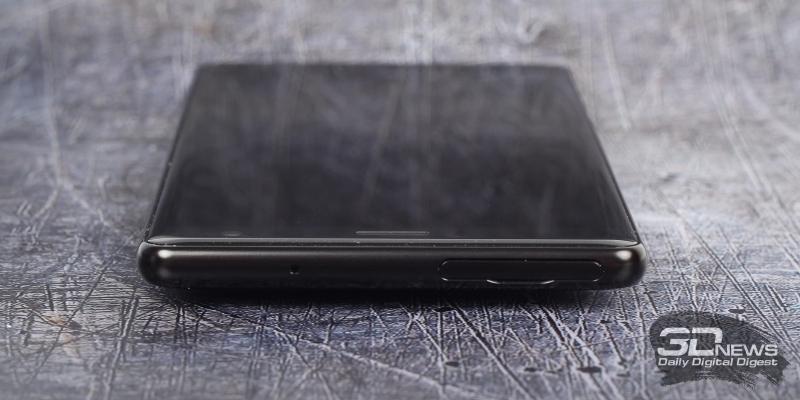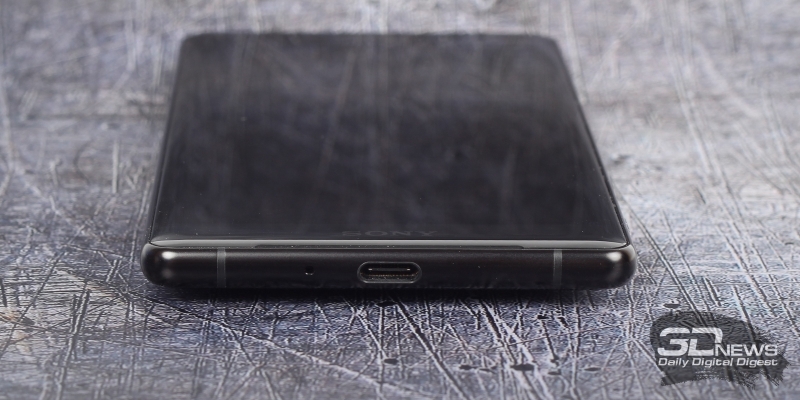 The thickness of the Xperia XZ2 I have already mentioned. The rest of the apparatus is not larger than its predecessor, XZ1, grown formally in a half inch display. Through the use of an elongated format, it occupies a large area of the front surface, but the framework around it is still a little thick. Especially surprising is the substantial empty space under the screen where Sony is reminded of the brand logo. In this case the virtual navigation bar is on the screen. But the decision to bring in a thin slot under the lower panel one of the stereo speakers is not without grace.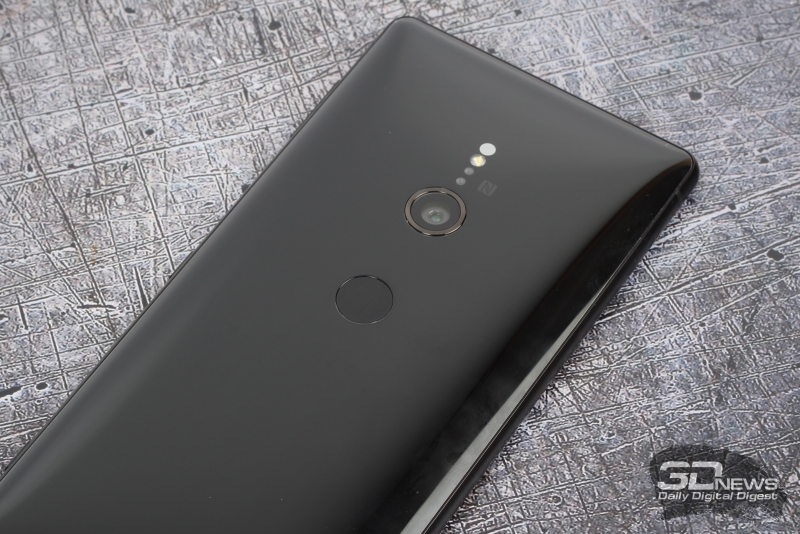 Also looks good and the planetary system at the rear. As the main here camera lens, above which is a constellation of satellites: the flash and different sensors. The second planet is the fingerprint scanner. The location looks strange even in the photos – and the practice is, unfortunately, confirms the fears. First, in order to use it, you need to shift your thumb down a relatively natural position and slightly to intercept the mobile — this is the risk that the unit may drop. Secondly, the touch scanner is almost the same of the camera lens is recessed into the body is minimal, the shape and size are the same. In the end, for every two successful unlocking of the gadget, there is one greasy fingerprint on the lens. You will definitely notice it on any of my shots, but most likely, it will be too late.
By itself, the scanner is working fine – better than in previous Xperia, where he frankly lacked the area of the working surface. The percentage of failed recognitions will be minimal. With a scanner you can only unlock the device or approve purchases from Google Pay.
Also available unlock the screen using face recognition – you can configure it under Smart Lock. This is a mandatory feature for smartphones on Android 8.1 Oreo for detecting use of a conventional front camera and the accuracy and reliability of this method is lame in varying degrees, depending on the smartphone. In this case, a strong average.
Sony Xperia XZ2: Screenshot

Screenshot_20180319-180423.png
View all pictures (26)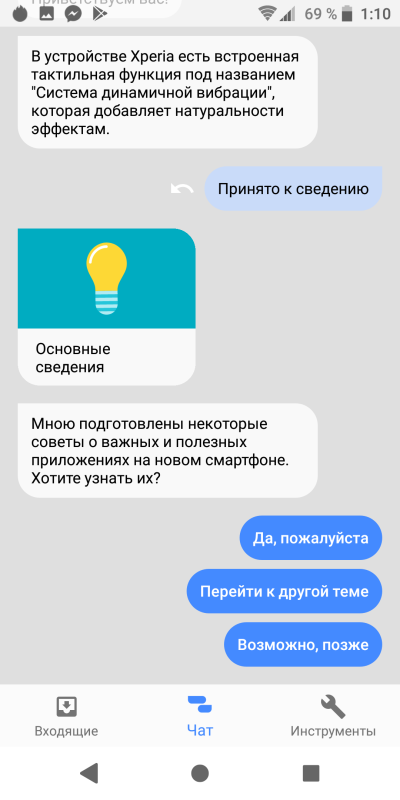 Screenshot_20180425-011027.png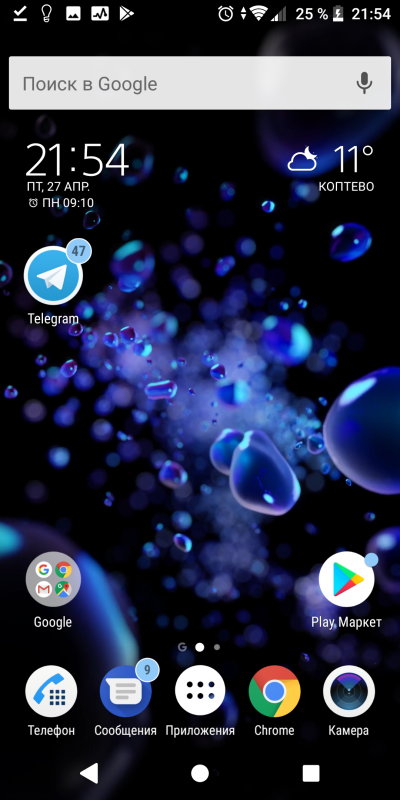 Screenshot_20180427-215447.png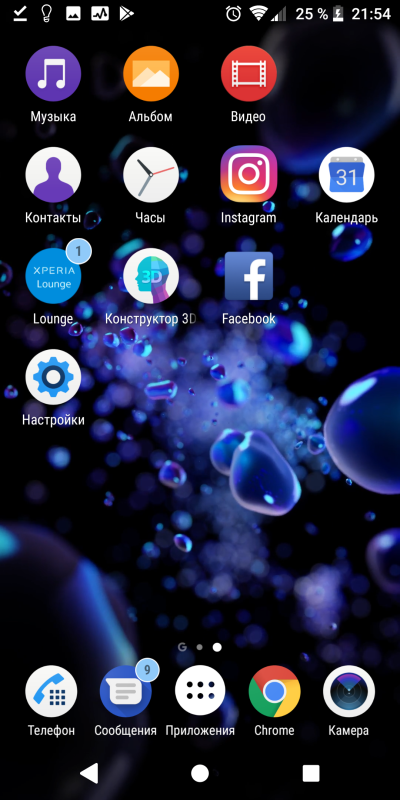 Screenshot_20180427-215451.png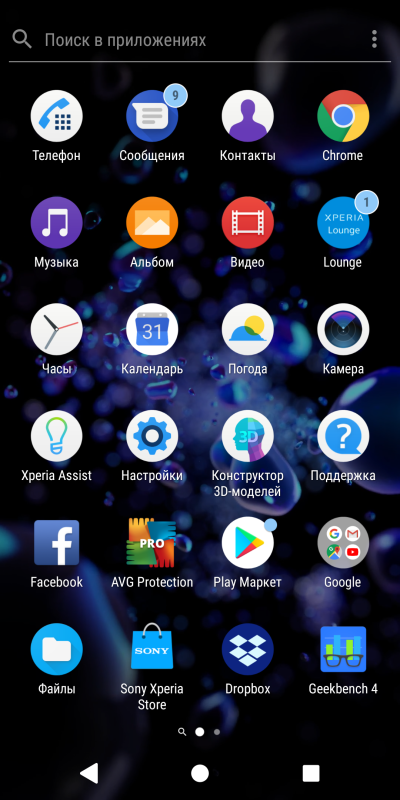 Screenshot_20180427-215454.png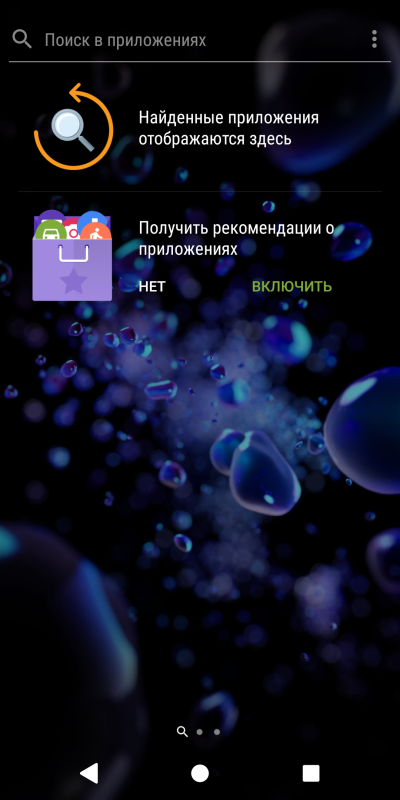 Screenshot_20180427-215459.png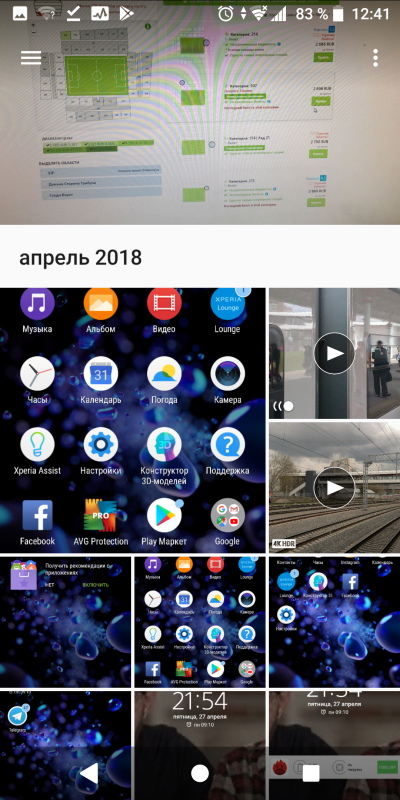 Screenshot_20180428-124128.png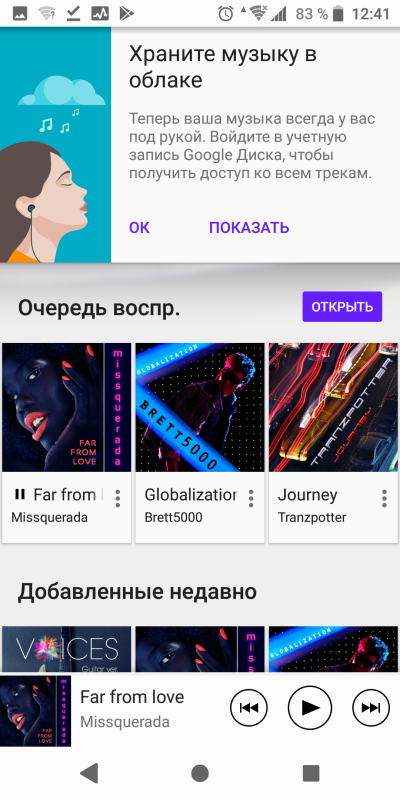 Screenshot_20180428-124158.png

Screenshot_20180428-124212.png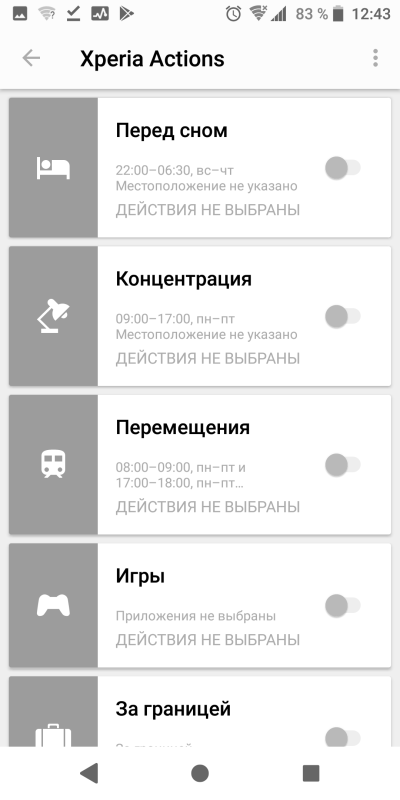 Screenshot_20180428-124304.png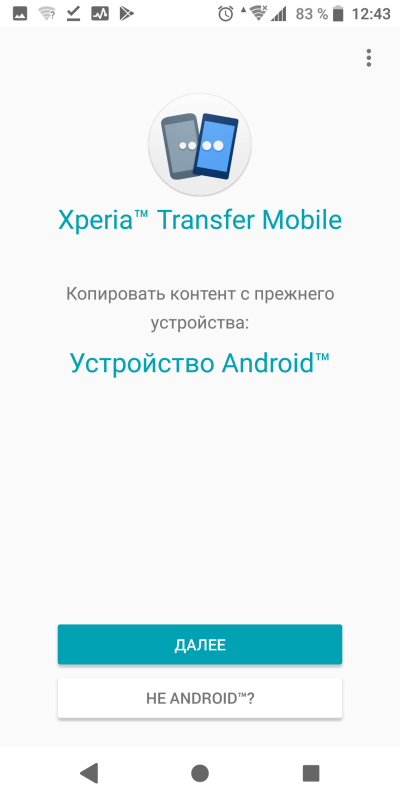 Screenshot_20180428-124346.png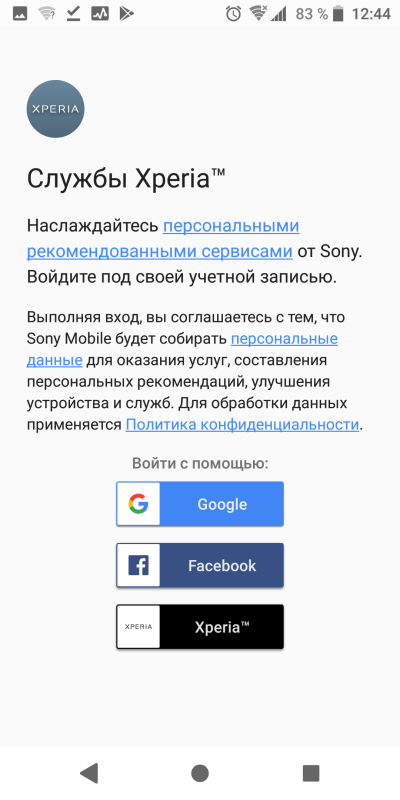 Screenshot_20180428-124438.png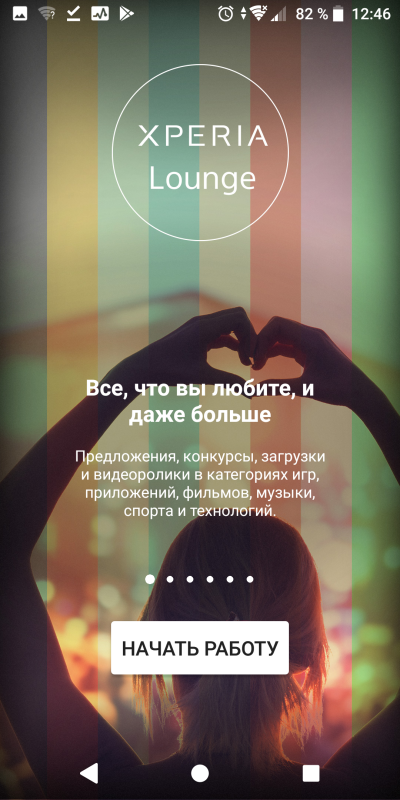 Screenshot_20180428-124620.png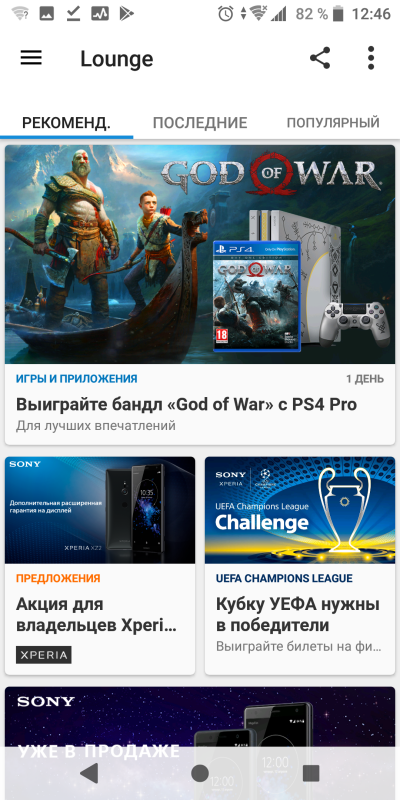 Screenshot_20180428-124640.png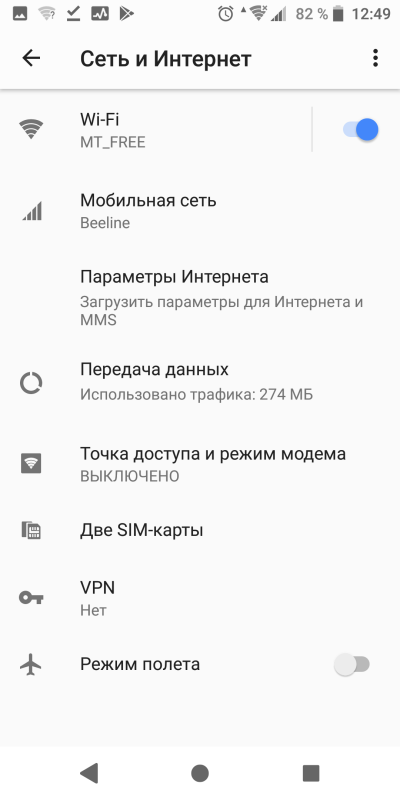 Screenshot_20180428-124915.png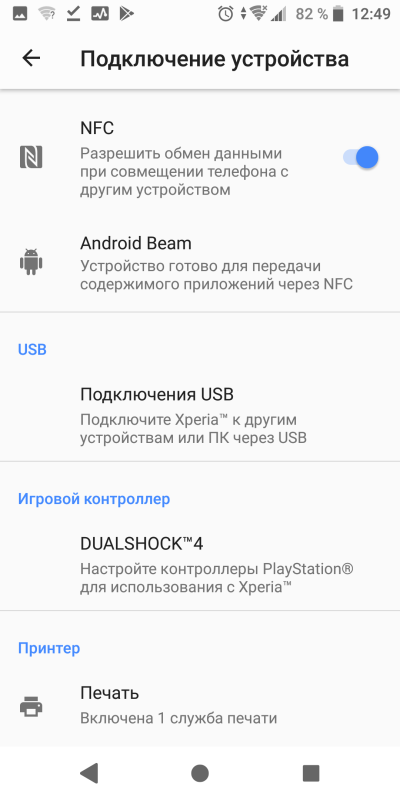 Screenshot_20180428-124927.png

Screenshot_20180428-124937.png

Screenshot_20180428-124941.png

Screenshot_20180428-124952.png

Screenshot_20180428-125014.png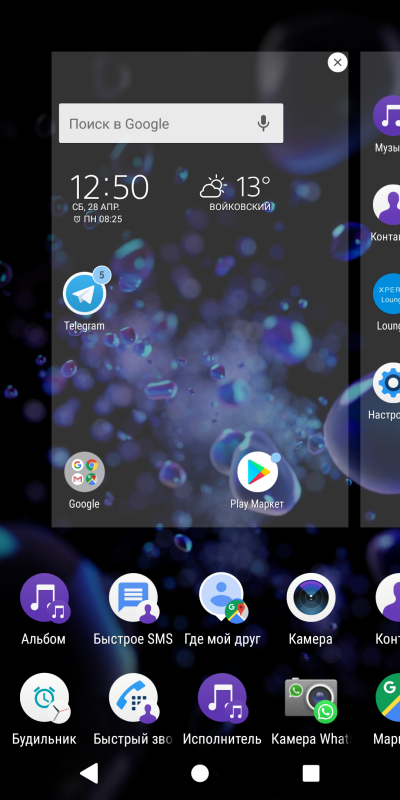 Screenshot_20180428-125021.png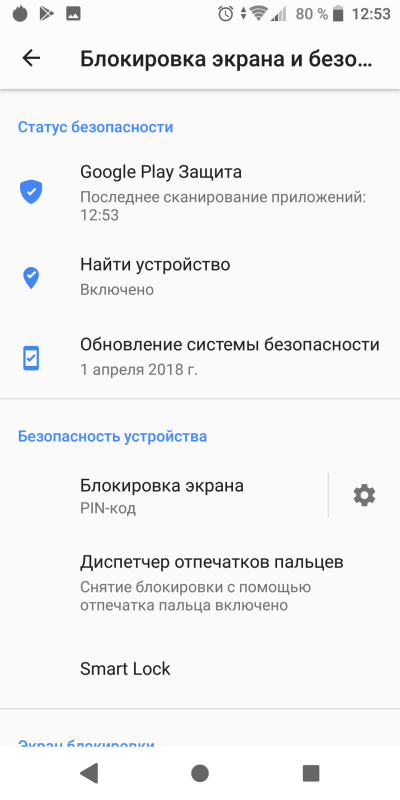 Screenshot_20180428-125324.png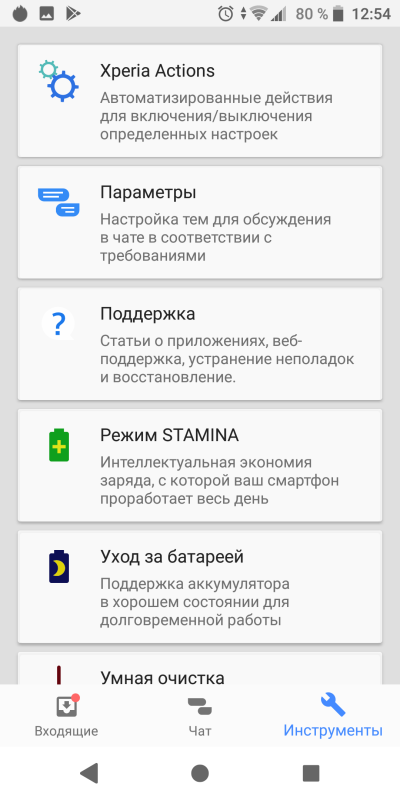 Screenshot_20180428-125454.png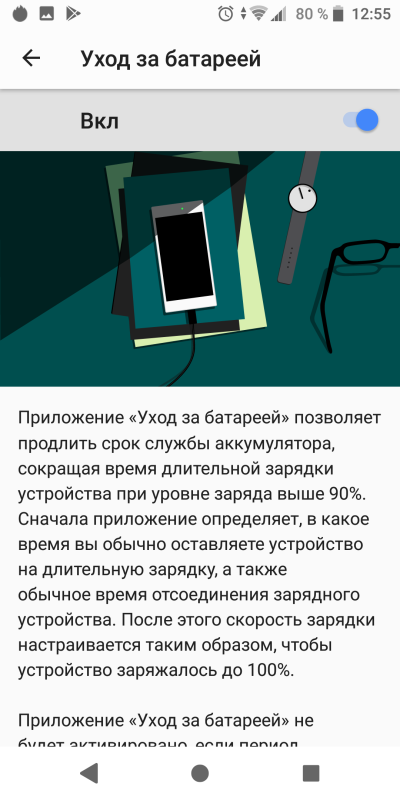 Screenshot_20180428-125505.png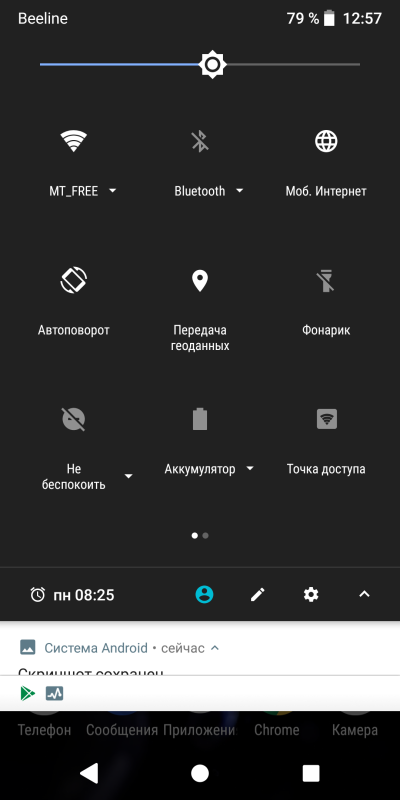 Screenshot_20180428-125753.png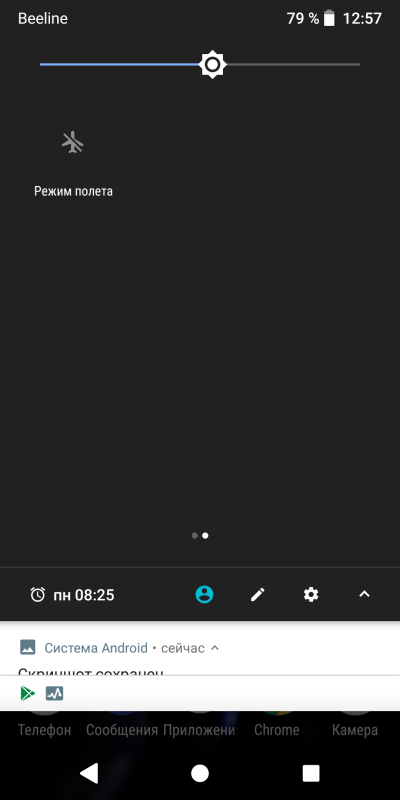 Screenshot_20180428-125756.png
See all
image (26)
The smartphone is running Android 8.1 Oreo in the company with a proprietary shell Xperia UI. Tell her about something new compared to what we have said in the reviews of Sony Xperia and Xperia Sony XZ1 XZ1 Compact, almost impossible. Quite stylish, but not the fastest and sharpened by true lovers of Sony equipment (which will satisfy a wide range of branded applications) shell. Of the interesting things I note to manually configure the application grid on the screen and a transition between these screens, the chat assistant that introduces you to the different capabilities of the smartphone, as well as a number of interesting applications rewritten in comparison with the standard Android. In General, the various settings here a lot – to dig into the Sony smartphones have always been interested in.
Display and sound
LCD screen on the flagship smartphone in 2018? Sony, are you serious? The question is rhetorical, the answer is – Yes, seriously. And the "real" flagship, Premium, also equipped with an LCD display – just higher resolution (4K) and HDR. In ordinary XZ2 installed a 5.7-inch IPS-display with a resolution of 2160 × 1080 pixels. Pixel density of 424 ppi, the rate is quite normal, though not too solid. The picture is smooth. But all the competitors EN masse are switching to OLED childhood diseases technology is defeated, it makes sense to stay on the LCD is not even the most stubborn. Sony, as usual, has its own atmosphere.
About quality oleophobic coating I wrote above, it should be said here about the mandatory polarizing layer that improves the situation with possible glare. However, without a high level of brightness of its efforts would still be futile, but with this display Xperia XZ2 everything is fine. The measured maximum brightness level is 587 CD/m2. Using a smartphone is possible in any weather.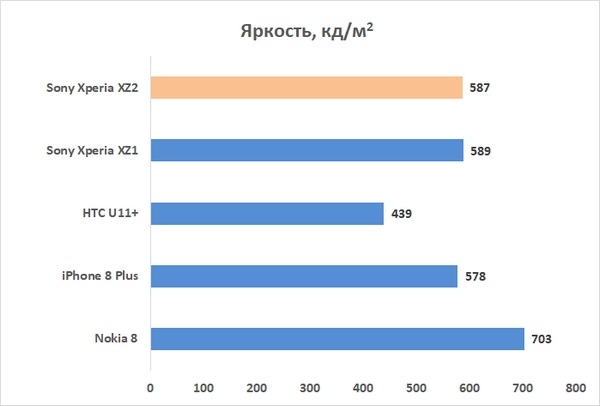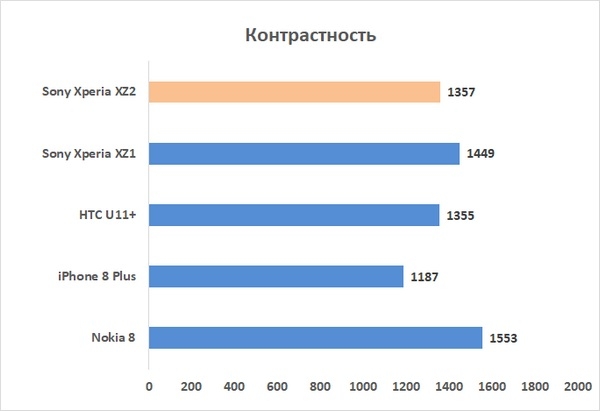 The contrast level is 1357:1 – LCD display a very personal, and to compare with the screens on organic light emitting diodes in this review, I won't, enough.
Color reproduction, brightness (with a perfectly working system adjust to external lighting), auto switch to night mode and other things you can configure via menu – have Xperia all is well (and has always been good), so it is with the flexibility of a smartphone. Very detailed, there is a feeling of total control. We measured the performance of color in two modes – standard, extended color space (close to the template of the DCI-P3), and professional, with space, very close to the General sRGB.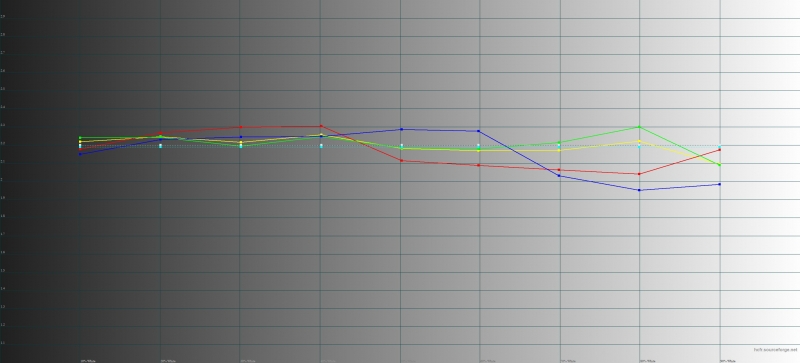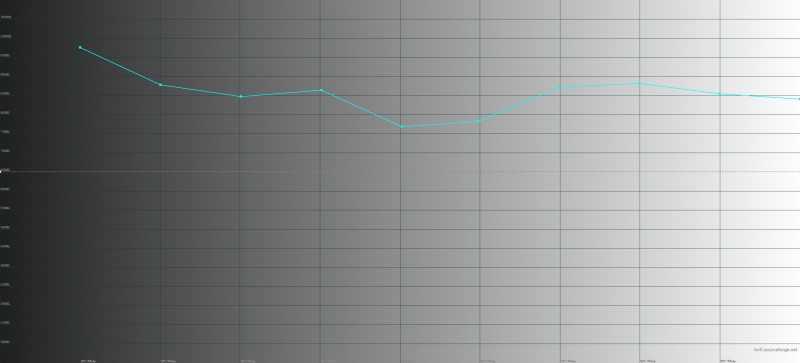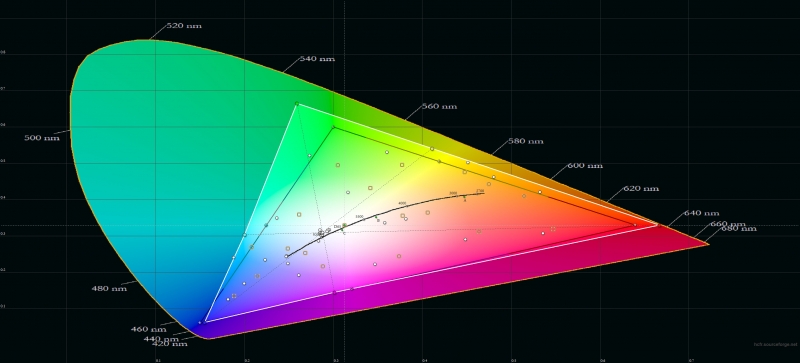 Sony always was famous for the fact that a very peculiar set up displays of their smartphones, preferring obviously cold range – one might even say, extremely cold, pointing to the concern about the user who allegedly loves not fair, but that is the cold color. Well, there is logic in this, at least this approach is honest and someone may enjoy. But times have changed, including the Sony setting Xperia screens. XZ2 image shows more or less close to the truth. In standard mode, the average gamma is 2.19 with a rather calm behavior of the curves, temperature is around 8 To 500, which is considerably colder than normal, but the average DeltaE deviation for the extended Color Checker palette (shades of gray + a wide variety of colour shades) is of 5.10 when the maximum permissible norm for professional screens 3. For smartphone is an acceptable level.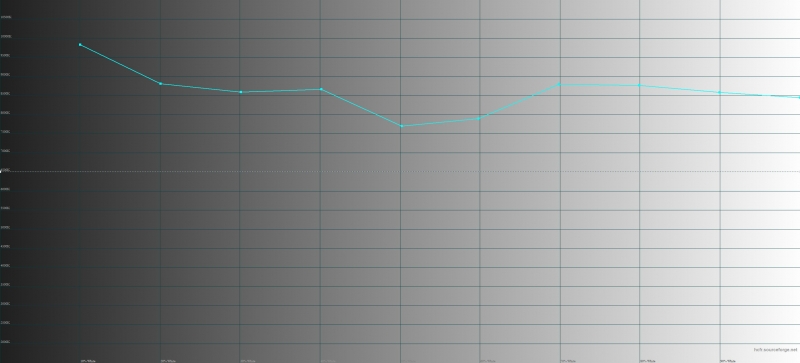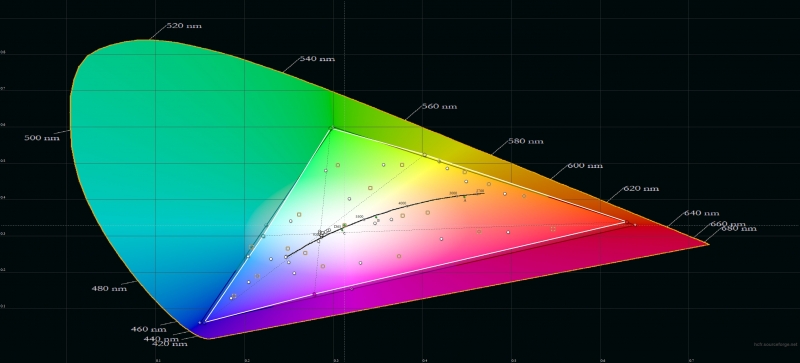 When switching to professional mode color mode color space sRGB is almost identical, but the General behavior of the screen, oddly enough, does not change. The gamma, color temperature remains almost unchanged, and the average DeltaE deviation according to the table Color Checker even a little worse – 5,42. If you want to be more comfortable for you personally, displaying pictures, you should use manual setting color temperature.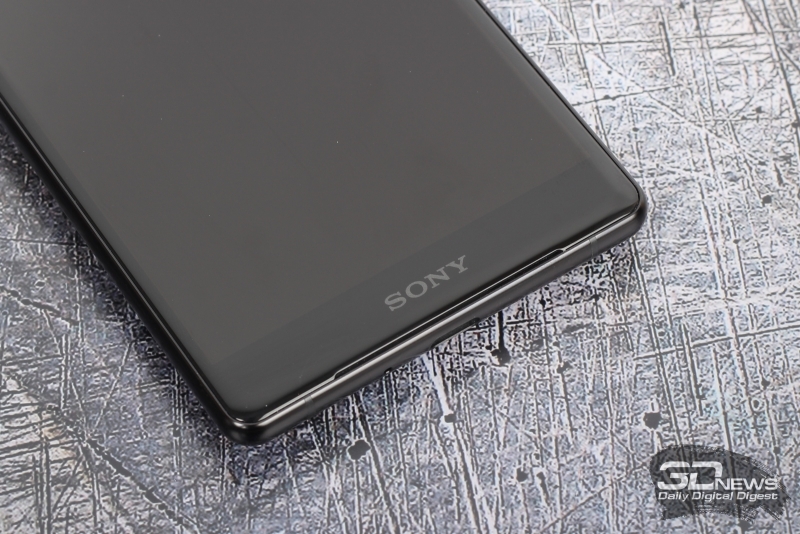 Sony Xperia XZ2 sounds good – if to speak about the work of the speakers. In the media used for both primary and elementary — adding to the sound as volume and pressure. It should be added, and a proprietary Dynamic Vibration System, which makes the phone vibrate to the beat of the sound playing on it at the moment. In part, this even creates a "theatrical" effect, when we sit in a chair a dark room and shake the whole body surrounded by a powerful sound from all sides.
One could complain that this feature is useless, but in games it really creates a half-forgotten "wow-effect" from a smartphone. In times when they become almost indistinguishable from each other, and in a good way, these things are particularly valuable.
But in regard to sound transmission to earphones is not so clear. On the one hand, the Xperia XZ2 there's no mini-Jack to work with the wired headphones need to use the adapter that comes in the kit. This, of course, a considerable disadvantage. On the other — even with the adapter the sound quality is pretty high: there is support for technology DSEE HX, which allows to slightly improve the sound of MP3 files, and technologies Clear Audio+, the device is prepared for the playback of audio files high resolution. He can pass high-resolution audio without proudof – working here LDAC technology and aptX HD. So if you are a happy owner of the coolest wireless headphones, you can rejoice – Sony Xperia XZ2 perfectly "shake". If you are accustomed to using wired models, you will just have to suffer with the connection, but then also to rejoice in the good sound.
Source: 3dnews.ru