GE Appliance began sales of air conditioners with support for Apple HomeKit
The management of the company GE Appliance subsidiaries of Haier announced the beginning of sales of the first on the American market of home air conditioning systems, compatible with Apple HomeKit. The number of devices having the claimed functional feature includes a model AEC08LX, AEC10AX, AEC12AX, AHP08LX and AHP10LX. They are all marked with the GE smart Appliance like air-conditioning, as evidenced by the note in the spec about supporting technology Wi-Fi Connect.
Became available for
order new items GE Appliance belong to the category of air conditioners of the window type. These monoblocks are designed to interact not only with the system "smart" home Apple HomeKit, but voice assistants Assistant Google, Amazon, Alexa. All five devices can be synchronized with third-party electronics through IFTTT. To control the air conditioner, the user can in any convenient way depending on the situation — via the bundled remote, mobile app, web service or by using voice commands.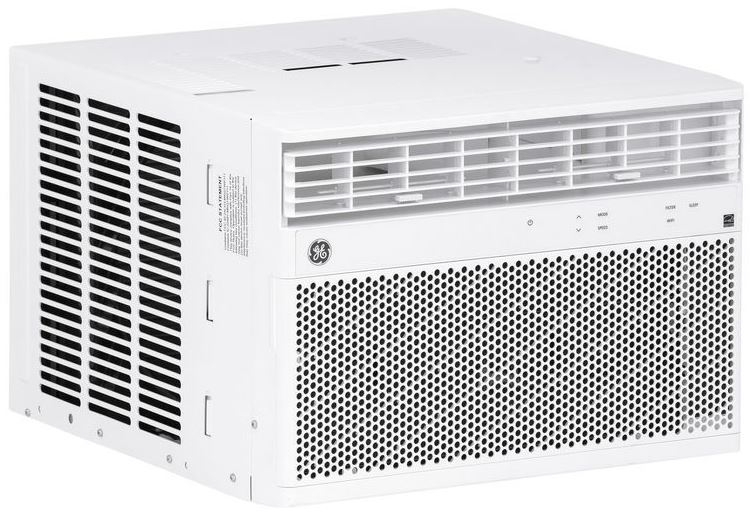 Integration with HomeKit will allow not only to switch on/off air conditioning and set the temperature limits, but also to associate it with the components of smart homes is to make part of a single network. For those who do not want to go into details of this integration, the developers of GE Appliance offer an alternative option. We are talking about using branded applications Comfort Appliances to create a comfortable indoor climate without the use of mobile devices or gadgets associated with Apple, Amazon, Google. The original will also allow you to control the power to the unit in remote mode.
The price for the products GE Appliance, ready to join the Apple HomeKit environment, starts from $229. It was so much in cost model AEC08LX. The most expensive in the series proved to be air conditioners GE Appliance AEC12AX and AHP10LX, each of which was valued at $329.
Source: 3Dnews.ru