AMD — based 53% of gaming systems
In accordance with the recent report of the analytical company Jon Peddie Research, the dominant position AMD on the market of graphics cores for game consoles helped "red" to occupy 53% of the GPU market for x86-compatible gaming systems. Thus, Advanced Micro Devices successfully leading the game on two fronts, while NVIDIA is mostly focused on gaming solutions for desktops and laptops.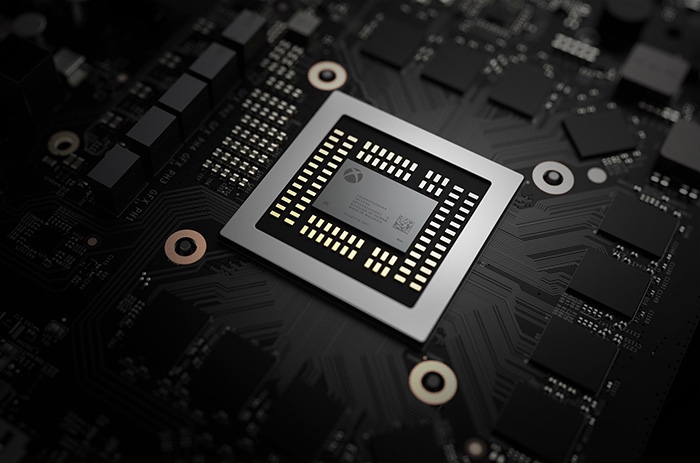 PC gamers and console owners are fairly conservative in their choice, largely due to high costs for
the transition from one ecosystem to another by force of habit. However, unless there is nothing supernatural, game consoles in the period 2018-2020 will retain about a third of the market for x86 systems with gaming GPUs. In 2012, the ratio was approximately 3:1 in favor of the PC.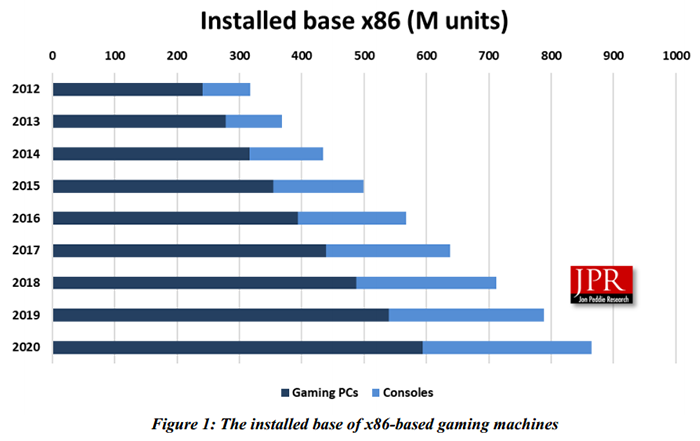 Build gaming computer on average costs much more than buying a PlayStation or Xbox, but, firstly, PC games can be bought cheaper, and secondly, the game x86-system can be used for other purposes — work, study, creativity, diverse experience (overclocking, modding etc.) and use as a home server.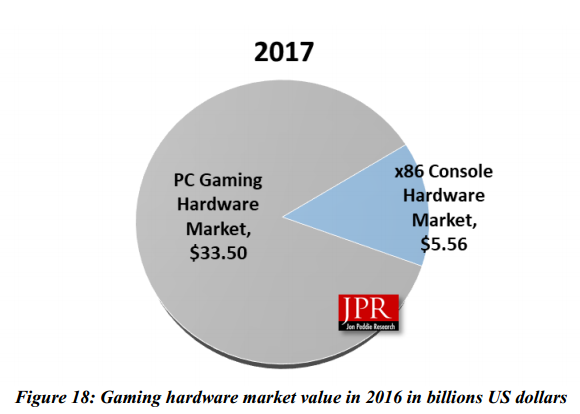 On the background of the gradual reduction of shipments of personal computers for various uses steady increase in the number of gaming PCs can not but rejoice. This means that the video games he enjoys more and more users, and the requirements of the graphic component is constantly growing.
In recent years, due to large orders from the manufacturers of consoles and the increased demand for the cryptocurrency farm AMD took the initiative in the market GPU. For four consecutive years the proportion of graphics cores, the company exceeds the overall rate NVIDIA and Intel. To offset the latter seems to go system with integrated Iris GPU that allow you to play modern games in the "slideshow". A pleasant exception are the Central processors Kaby Lake-G AMD graphics Vega, but the volume of supply is small.

According to JPR, in 53% of cases for games using AMD. While computers and consoles with the "red" GPU less than half. This discrepancy is explained by the fact that almost all console actually used to run games, while the owners of computers with graphics cores, designed for gaming load, often don't play during the day.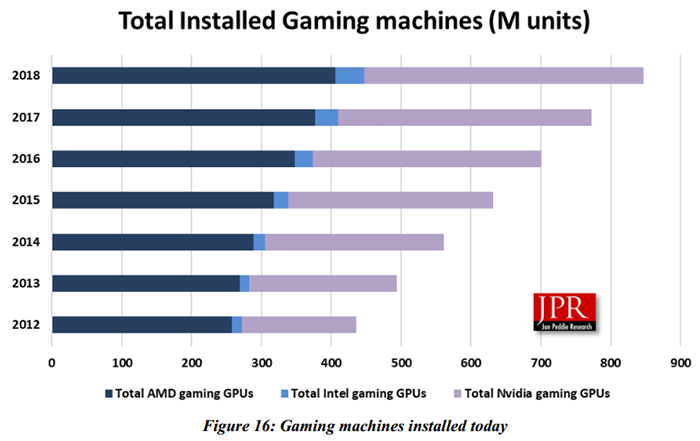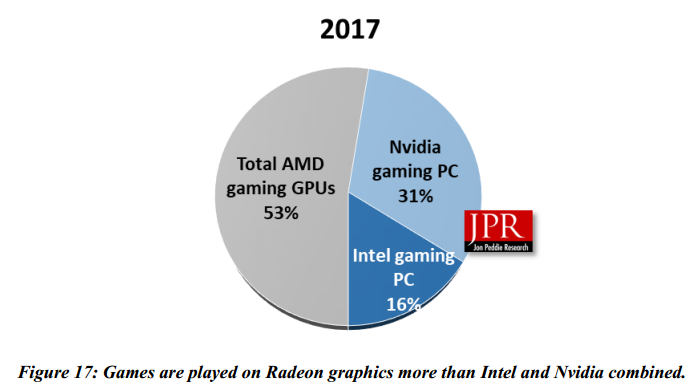 A definite relationship AMD from manufacturers of gaming consoles may be a problem for the company in the future, but on the other hand, it showed itself as a reliable partner for Microsoft and Sony. Besides Advanced Micro Devices is actively working on 7-nm GPUs for the PC, not to mention the new generations of APU.
Source: 3Dnews.ru